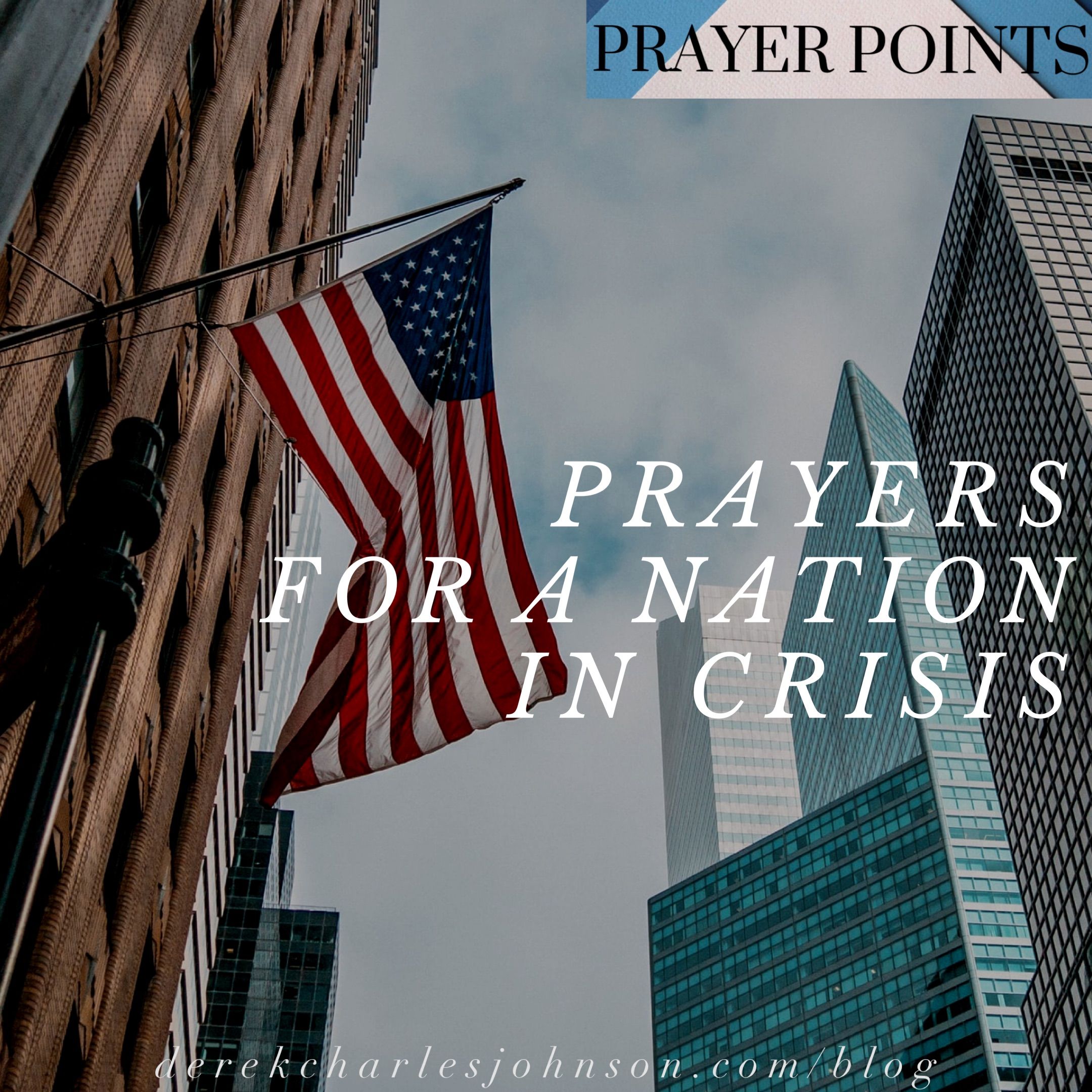 Devote yourselves to prayer, being watchful and thankful. Colossians 4:2 
This has been an eye-opening few weeks for me in composing these blogs.  I have had the opportunity to refocus and recenter my prayer life and I hope you have as well as you've journeyed with me.  My path each week has been a bit out of the ordinary.  I attribute that to just the leading of the Holy Spirit and wanting to get out of the way so He can speak.  This week, as with every other, I simply want Him to impress upon our hearts the message He has. 
I don't have to tell you how much our nation has been through this year.  You and I wake up to it everyday, knowing some new revelation or bombshell awaits us.  Headlines of real news stories have ranged from a pandemic to various natural disasters to an impeachment proceeding to sexual misconduct/pedophilia charges to racial tensions to…I could go on but will stop.  It has been the perfect storm of chaos.  I don't think we are out of the woods yet, but I think God is bringing things to a head where we will see some real spiritual shifts start to happen.  Into that reality, I urge you to stay strong and be in the word and in prayer. 
I've brought in a key verse each week that I believe is useful as a backdrop for guiding the weekly prayer points and discussion.  This week beyond just a verse, I have an entire passage.  I want to share Psalm 37:1-11 as we dive in today: 
Fret not yourself because of evildoers; 
    be not envious of wrongdoers! 
For they will soon fade like the grass 
    and wither like the green herb. 
Trust in the Lord, and do good; 
    dwell in the land and befriend faithfulness. 
Delight yourself in the Lord, 
    and He will give you the desires of your heart. 
Commit your way to the Lord; 
    trust in Him, and He will act. 
He will bring forth your righteousness as the light, 
    and your justice as the noonday. 
Be still before the Lord and wait patiently for Him; 
    fret not yourself over the one who prospers in his way, 
    over the man who carries out evil devices! 
Refrain from anger, and forsake wrath! 
    Fret not yourself; it tends only to evil. 
For the evildoers shall be cut off, 
    but those who wait for the Lord shall inherit the land. 
In just a little while, the wicked will be no more; 
    though you look carefully at his place, he will not be there. 
But the meek shall inherit the land 
    and delight themselves in abundant peace. 
You might be wondering how these verses tie into a post talking about prayer for the US.  I believe this Psalm, written by David, is a great reminder of how we can pray and the posture we can take as we think about what God is going to do.  I don't profess at all to be a prophet.  I have listened to several voices saying how this thing or that thing is going to take place in the coming weeks and months.  I could hang my hat on those words but I am challenged more so by this thought:  how do we pray through whatever we face and how do we intercede for this nation?  Here are some key takeaways I have as I apply these verses to this matter: 
1. Do not be afraid — the wicked will not prosper forever 
As I read Psalm 37, I am reminded of this truth:  wickedness has a shelf-life.  That is something we often do not remember as we pray for America.  We see the sinful state of our land and bemoan how bad things have gotten.  We plead for God to turn back the evil that we see.  Truly, there is nothing wrong in doing so.  But we must also pray with the assurance of David in which we are not afraid of what the Enemy can or will do.  There is a repetition in these lines ("Fret not yourself") which says "Christian, do not worry.  Do not fear the schemes of the wicked."  We must pray for this land to turn its eyes back, yes.  But we must not lose hope in these days.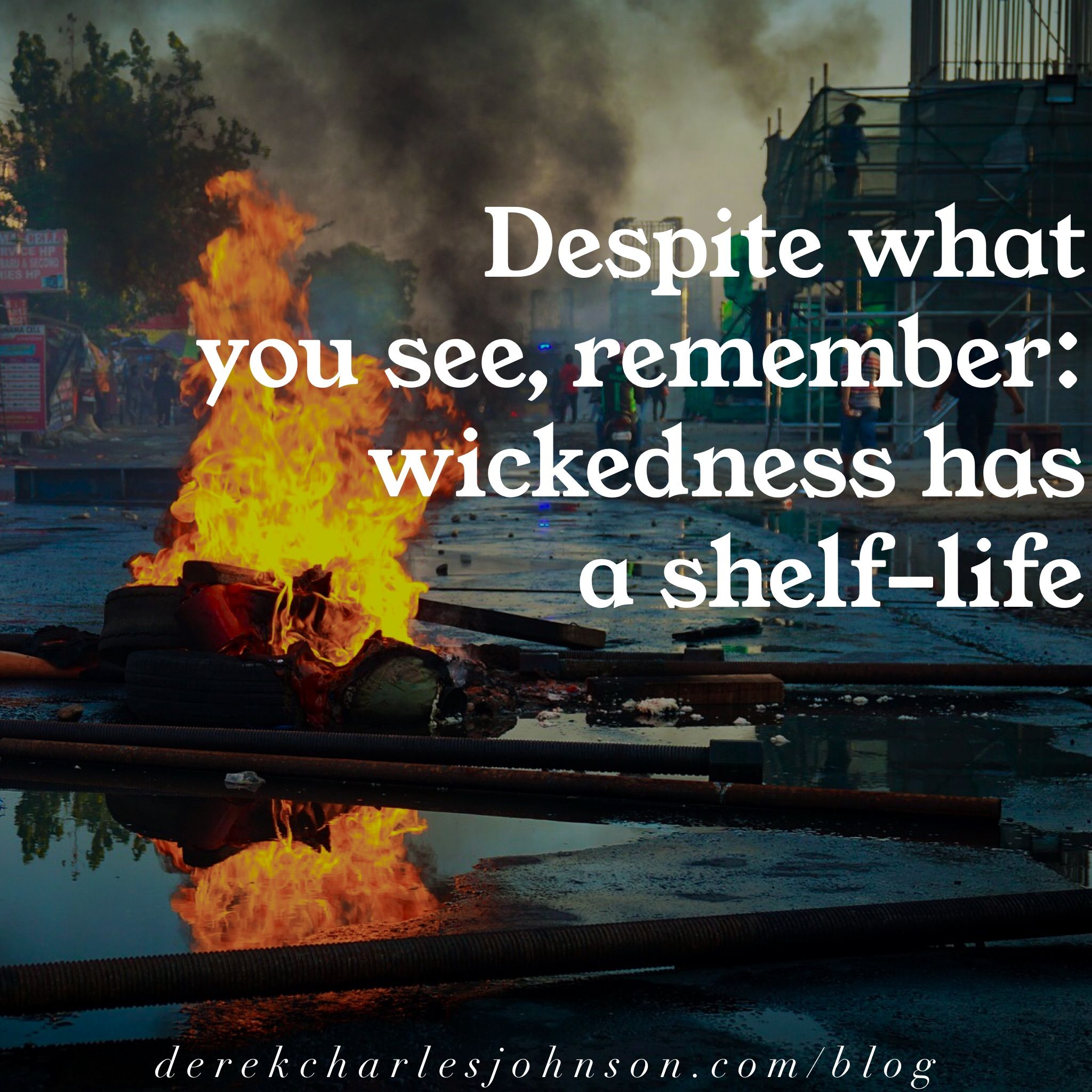 As we think about the uprisings in this country, we see firsthand some of the evil that men can do.  The darkness of the human heart is on full display with the destruction of property and an open disdain for human life itself.  We must pray for wickedness to be exposed and the plans for evil to come to ruin.  We must stand up for truth and pray for boldness as saints who recognize it is God Who ultimately wins.  The battle belongs to Him.  You and I are called to stand firm! 
2. Trust in God, He will act! 
We have lost hope as a nation.  I think it begins when we start looking inward instead of upward.  We must pray to stay committed to the Lord and remain hopeful.  We don't know the fire that we may pass through as life becomes more and more uncertain.  But that does not shake us or overwhelm us.  Right out of the gate, interceding for this land means starting on our knees saying "God we trust in You and want Your will."  Trust in the Lord, and do good; dwell in the land and befriend faithfulness. (vs. 3)  These verses should inform our prayer life for this country.  We are called to dwell faithfully in this land.  We respond not out of fear but pray that God would be revealed in a larger scope across this great nation.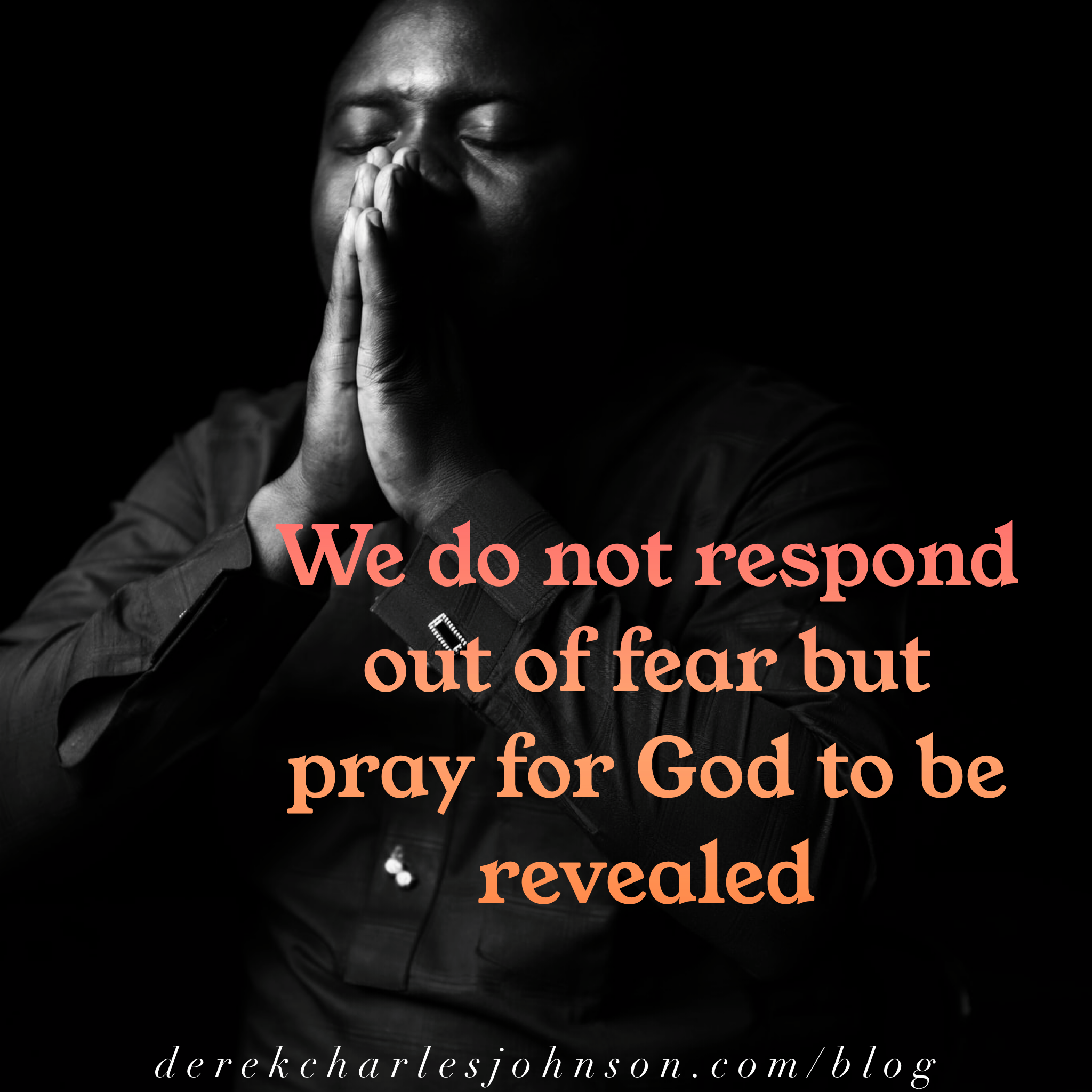 "He will act" to me means God is not going to sit by and do nothing.  As we pray over our leaders, whether good or evil, God is going to intervene.  As we think about elections, He will be in the middle of the whole process.  We pray for this virus to be abated and diminish.  We ask for the violence to end and (as in point #1) for evil doers to be silenced.  We pray against what the forces of darkness hold in store, trusting that God remains merciful and hears our prayers.  He is going to act and evil will not continue forever.  We must ask for this. 
3. An inheritance awaits the faithful 
I love the promise of Psalm 37 because in these verses, David reminds the reader of how the story ends.  In all the doom and gloom we've been hearing in 2020, it's easy to lose focus and camp out in despair.  To start fretting, to get angry, to be impatient…those are all natural responses to what is going on.  But we must see David's call not to go there.  He states, "In a little while, the wicked will be no more; though you look carefully at his place, he will not be there.  But the meek shall inherit the land and delight themselves in abundant peace." (vs. 10,11).  Dear Lord, speed this day!  Are we praying just for the end to evil or are we also praying for our inheritance to come and for righteousness to be established?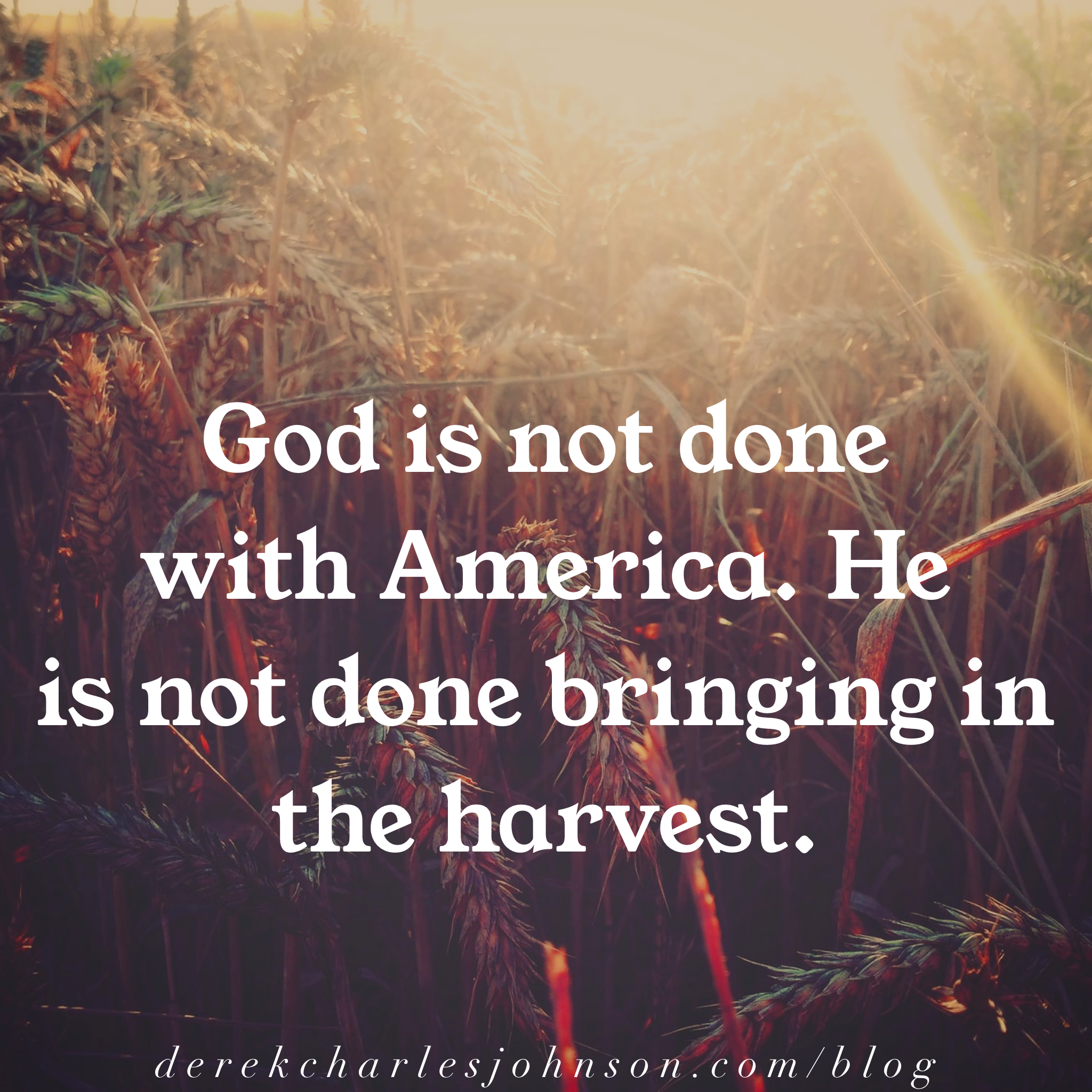 It might be easy to think of this promise as being about something far off and in the distant future.  But I believe God is not done with America and He is not done bringing in the harvest.  Therefore, we are not done either.  Sure we can turn our attention to all of the evil around us.  Or we can simply acknowledge it, pray that God deals with it, and be about the work of the Great Commission (Go therefore and make disciples of all nations, baptizing them in the name of the Father and of the Son and of the Holy Spirit, teaching them to observe all that I have commanded you. And behold, I am with you always, to the end of the age.  Matthew 28:19,20).  More on that harvest next week.  Suffice to say, we are preparing for a real inheritance in the here and now AND in the eternity to come.  Let's not miss out guys. 
---
I want to be clear as I end this week that we do not ignore the evil that exists in our world.  We must take a stand for justice when we are led by the Spirit to do so.  But I feel the weight of Psalm 37 in which David knows the mindset of his audience.  The reader has misplaced his focus:  he is looking solely at what is wicked around him and losing heart in the battle.  But the call to trust in the LORD, do good, and dwell in the land is rewarded with this simple truth:  He will give you the desires of your heart (vs. 4).  Can we see that as we pray in alignment with the Lord, His answer proves He cares about us and wants what's best?  Amen, He does. 
Guys, a lot of the prayers for this nation are about how you and I respond to what we see.  I think we pray for this country to experience a true heart change and revival.  Yes Lord come and use us as the agents of change and ministers of Your blessing as we go out each day.  The world needs to know Jesus.  You and I are some of the only representatives of Christ they will ever see. 
Can't wait to finish up next week, with the topic "That The Whole World Would Hear."  A prayer for this world!  I love you guys and I love walking the journey with you. 
Sign up to get these blogs delivered to your email inbox!  Visit http://derekcharlesjohnson.com/as-bold-as-lions 
Let's connect: 
Email:  info@derekcharlesjohnson.com 
Facebook:  https://www.facebook.com/derekcharlesjohnson1/ 
Instagram:  http://instagram.com/derekcharlesjohnson 
Be very careful, then, how you live—not as unwise but as wise, making the most of every opportunity, because the days are evil.  Therefore do not be foolish, but understand what the Lord's will is.  Ephesians 5:15-17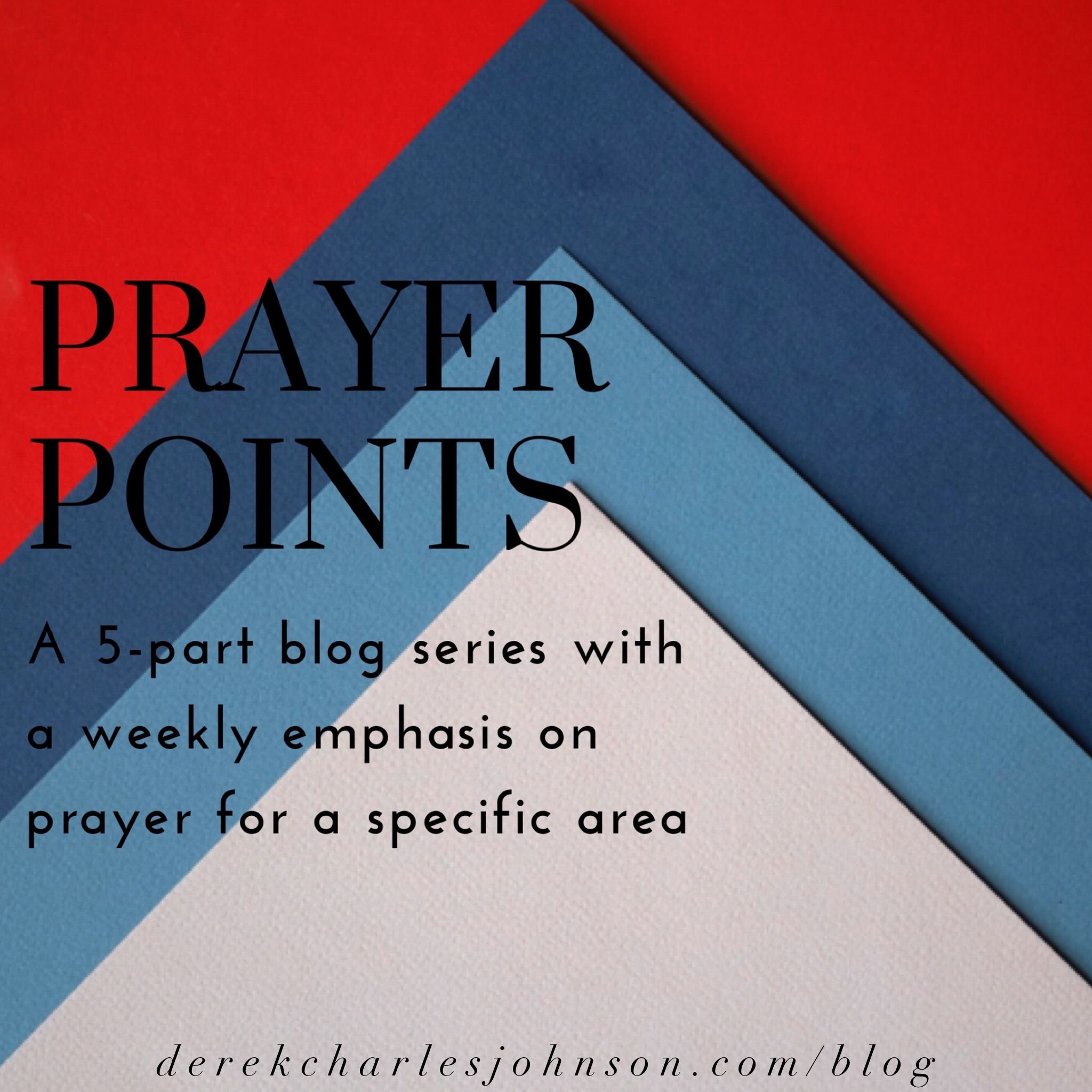 Other Prayer Points blogs: