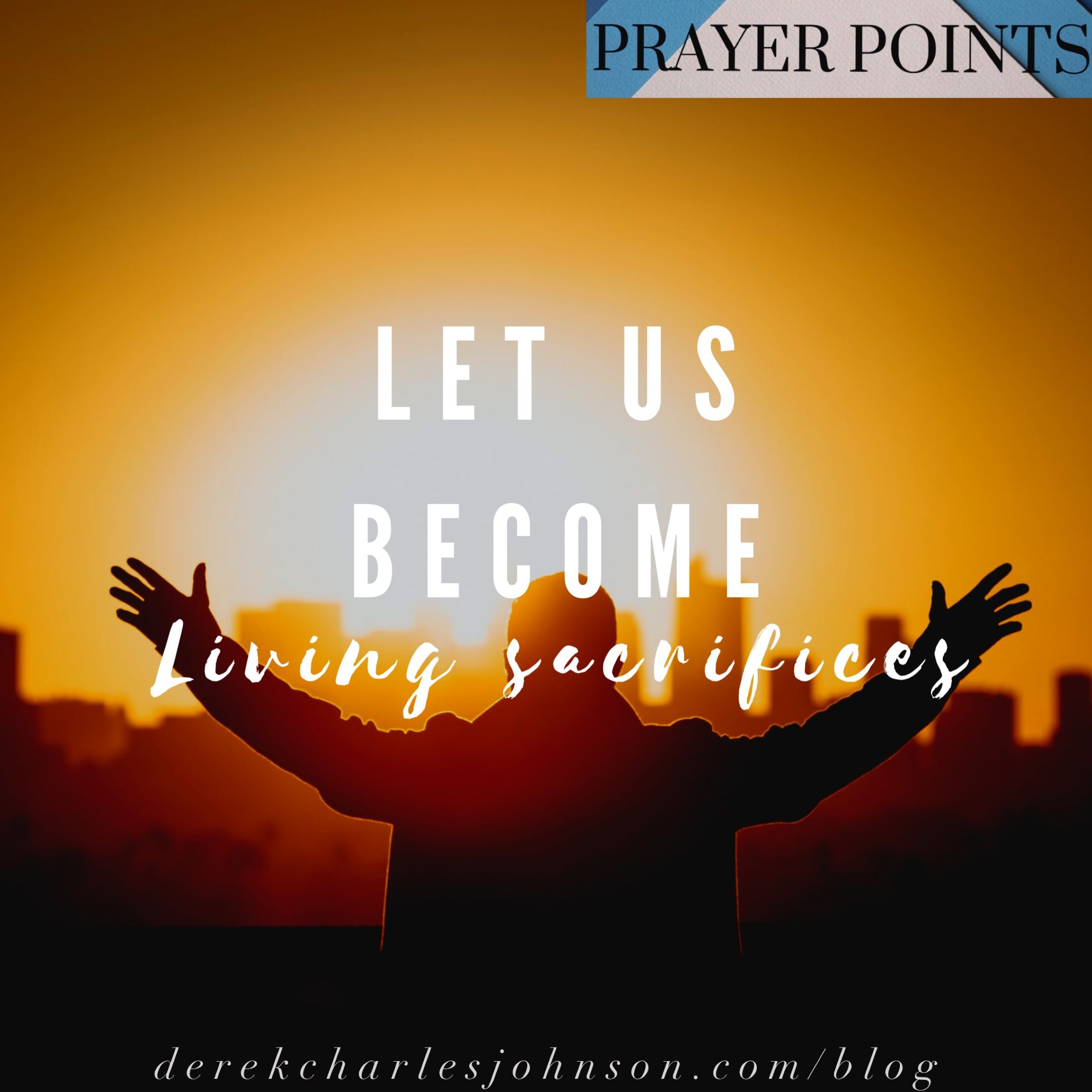 Devote yourselves to prayer, being watchful and thankful. Colossians 4:2 
As this blog has centered on various themes over the past 3+ years, I have yet to take time to really delve into a topic most near and dear to our hearts as Christians:  prayer.  I felt burdened to do a series on prayer after reflecting back over this year and thinking about what is ahead for the rest of 2020.  I certainly don't want to project my life onto others.  But I sense that my prayer life needs a bit of a kickstart.  I look at all of what has happened in recent months and I think to myself "I'm not in prayer nearly enough for the level of what is taking place around me.  God forgive me." 
This series of blogs for the next 5 weeks are a bit unconventional.  But I think that's ok.  I want to get raw and real about what is happening and how we can pray.  Each of these blogs are a chance to center upon various areas to pray over; to give special attention to.  I don't want to spend a ton of time introducing the series as I think each week will direct itself to a new topic and a new place to land.  This week is really about us.  Taking an inventory of our lives spiritually and making sense of what God is pointing the finger at.  Not an easy look but a proper place to start nevertheless. 
Each week, I want to share the verse which is the overarching theme.  That would be the opening verse from Colossians 4:2 which states "Devote yourselves to prayer, being watchful and thankful."  We must devote ourselves to prayer.  Absolutely.  And we must be watchful and thankful because God is at work all the time. 
In addition to the main verse, I want to share a verse each week to guide our "prayer points"; the things we can be praying for as we reflect upon these discussions and go before the Lord. 
Here is this week's verse: 
I appeal to you therefore, brothers, by the mercies of God, to present your bodies as a living sacrifice, holy and acceptable to God, which is your spiritual worship. Romans 12:1 
I want to pose a question today that you and I must answer:  what does it look like to be a living sacrifice? 
If I can draw this out a bit, I think we must start with an attitude of humility before God.  A prayer model I often go to the ACTS model.  You may have heard of it.  Basically it is an acronym to guide a time of prayer:  A = Adoration, C = Confession, T = Thanksgiving, and S = Supplication (a big word meaning to ask for something).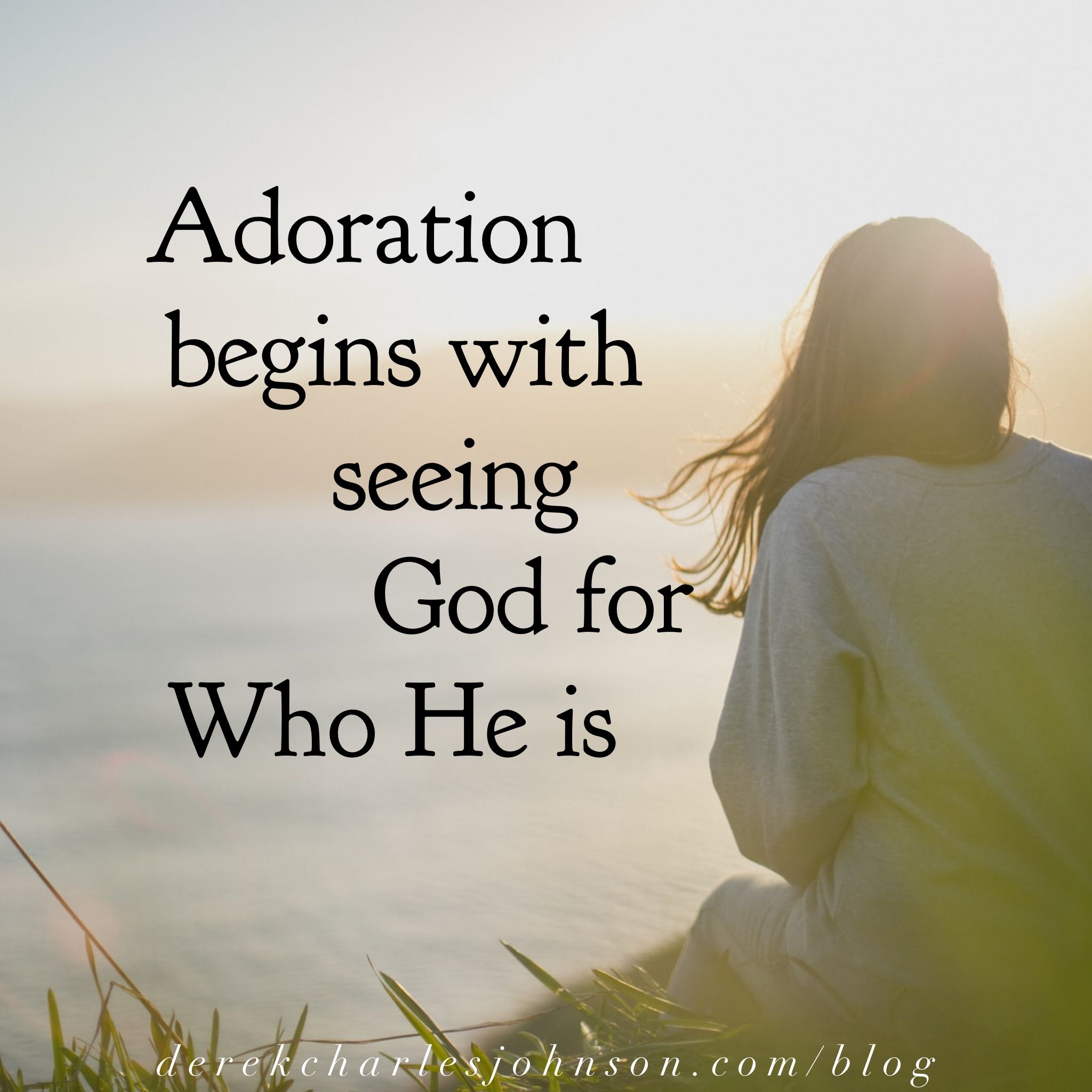 If we evaluate our own lives this week, we must first consider the awe and wonder of our God.  If that's a place that has been foreign to you, challenge yourself to think about Who God is once again; His greatness and majesty.  Adoration begins with seeing Him for Who He is.  Understanding He is God.  Seeing God rightly helps guide us in relationship to Him and it also helps us see ourselves for who we are.  Pray to God in a way that shows adoration and awe. 
Yours, Lord, is the greatness and the power and the glory and the majesty and the splendor, for everything in heaven and earth is yours. Yours, Lord, is the kingdom; you are exalted as head over all.  1 Chronicles 29:11 
A very important next step is to confess our sins to the Lord.  This is key and if we see God as holy and perfect, we evaluate ourselves accordingly knowing we have missed the mark at times.  Even in Christ, we are still prone to sin and mess up.  As human beings, our fallen nature leads to sins of commission (things we do but shouldn't) and omission (things we don't do but should).  We must confess it all to the Lord and allow Him to reveal any hidden thing that stands between us.  Again, not an easy process but one we must proceed with if we are to be right with Him. 

If I can pause for a minute here and digress, I believe what the church today needs to be doing is an honest heart-check with true repentance before the Lord.  The call to turn back to God cannot go out to the general population before it has really taken root within the hearts and lives of believers.  In fact, I don't think revival really starts anywhere until God's people have confessed their sins before Him.  How have we sinned personally is the subject of this week.  How have I spent my time?  What have I allowed my eyes and ears to take in?  What has potentially defiled my thinking?  What images do I need to repent of seeing?  What words do I need to ask forgiveness for?  What things have I done with my hands that causes me to be unclean?  These are the realities of what causes our hearts to grow cold before God.  Unconfessed sin and a cavalier attitude to the holiness of our Lord brings us out of right relationship with Him.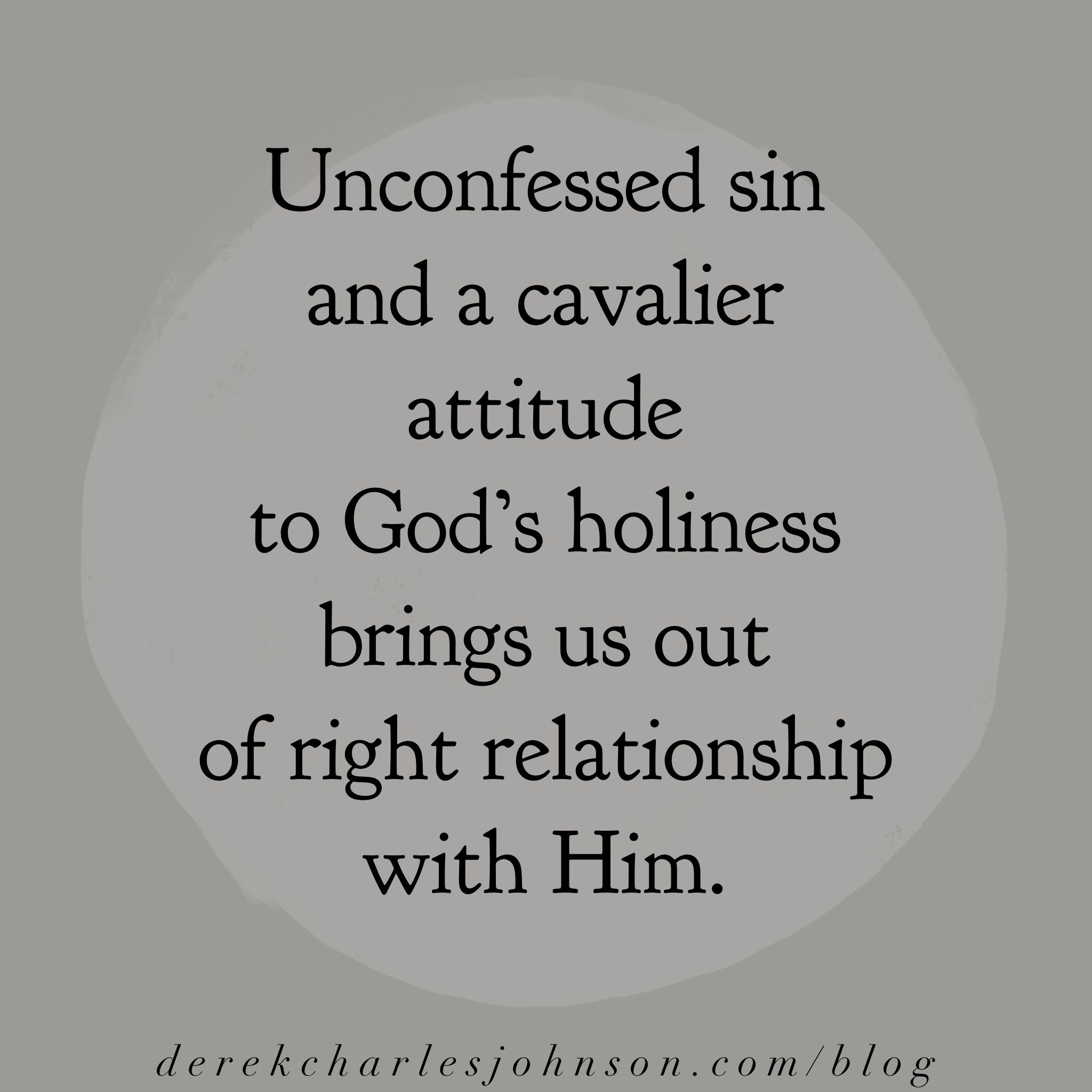 OK.  From here, we must walk in thankfulness and praise before God with an attitude that is grateful.  Living sacrifices are placed on the altar as surrendered lives holy and acceptable to the Father.  Living sacrifices know that God is the source of all that is good and recognizing His goodness, we in turn are grateful.  You may have heard it said "What if you woke up today with only the things you thanked God for yesterday?"  A poignant statement and a reminder to be thankful always (not just around one holiday in the year!).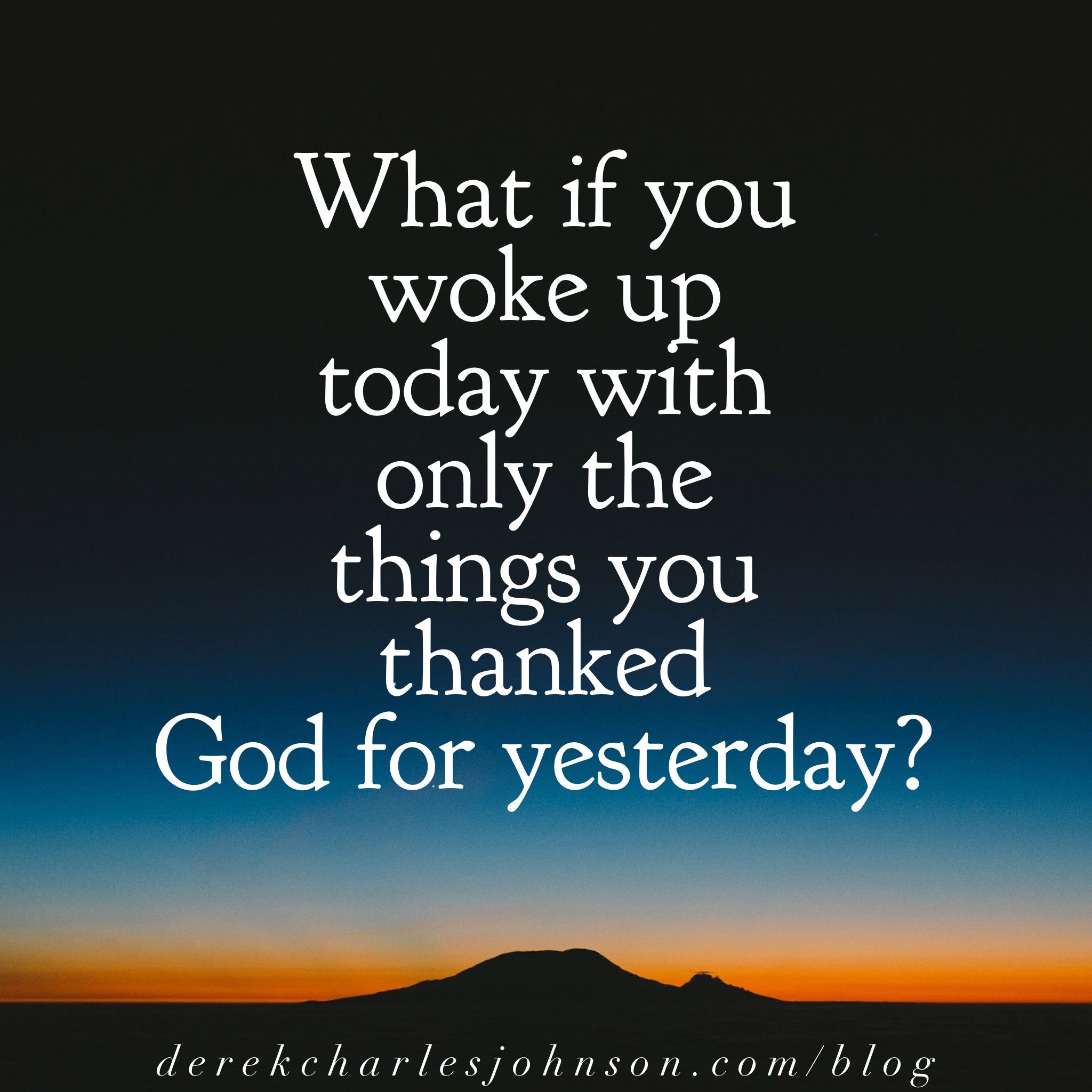 Our closing word is supplication and we'll get more into that in the coming weeks as we ask the Lord for various things for those around us, our church, our nation, and our world.  But what do we ask from the Lord for ourselves today?  If I could look at your "laundry list" of prayer requests, I would see the things near and dear to your heart.  I would see what you treasure (For where your treasure is, there your heart will be also. Matthew 6:21).  For some of us, the laundry list is a chance to repent in and of itself.  To say, "Forgive me God for short-sighted, me-focused prayers.  Forgive me for misplaced priorities and for only wanting 'stuff' from You, not You alone."  But if we truly went to the Lord supplicating over our own lives, what would we ask for?  I believe a living sacrifice would ask to be poured out.  To be used for His glory.  To say make our lives count for something.  To be about something.  Let that something be You, oh God! 
---
Let's go back to the question "what does it look like to be a living sacrifice?".  I know this might seem a bit rambling this week as we begin but I want to try and tie this all together.  I want to keep a clear focus.  I believe we are called to be sacrifices for the Lord.  I believe the idea of this means we surrender on a daily, if not moment by moment basis.  We put aside our own will and ambition and seek His higher will and aim.  Many of us have been doing "good things" thinking God will bless our efforts.  But we've been less about building His Kingdom and more about building our own.  We've seen 2020 as a year to play it safe; to withdraw and pull back.  I've been guilty and I know my witness has suffered.  The thing about living sacrifices is that if we don't daily die to ourselves, we can get off that altar and walk away. 
So what is it you need to lay down today for the greater glory of God?  What heart-check do you need to make as you allow God to lead you into a deeper place of adoration and worship?  It's worth going through the process of refining because on the other side, you will have passed the test and been proved faithful.  And I believe God will reward those who are willing to endure trials and want to be in right standing with Him.  The sacrifice you bring to the altar must be holy.  It must be acceptable to Him.  What you are bringing is your offering of worship.  He takes it seriously, so we must take it seriously as well. 
I love you guys.  Please continue on this prayer journey with me over these next few weeks.  Next time we will be taking about the lives of those we influence most.  God bless! 
Sign up to get these blogs delivered to your email inbox!  Visit http://derekcharlesjohnson.com/as-bold-as-lions 
Let's connect: 
Email:  info@derekcharlesjohnson.com 
Facebook:  https://www.facebook.com/derekcharlesjohnson1/ 
Instagram:  http://instagram.com/derekcharlesjohnson 
Be very careful, then, how you live—not as unwise but as wise, making the most of every opportunity, because the days are evil.  Therefore do not be foolish, but understand what the Lord's will is.  Ephesians 5:15-17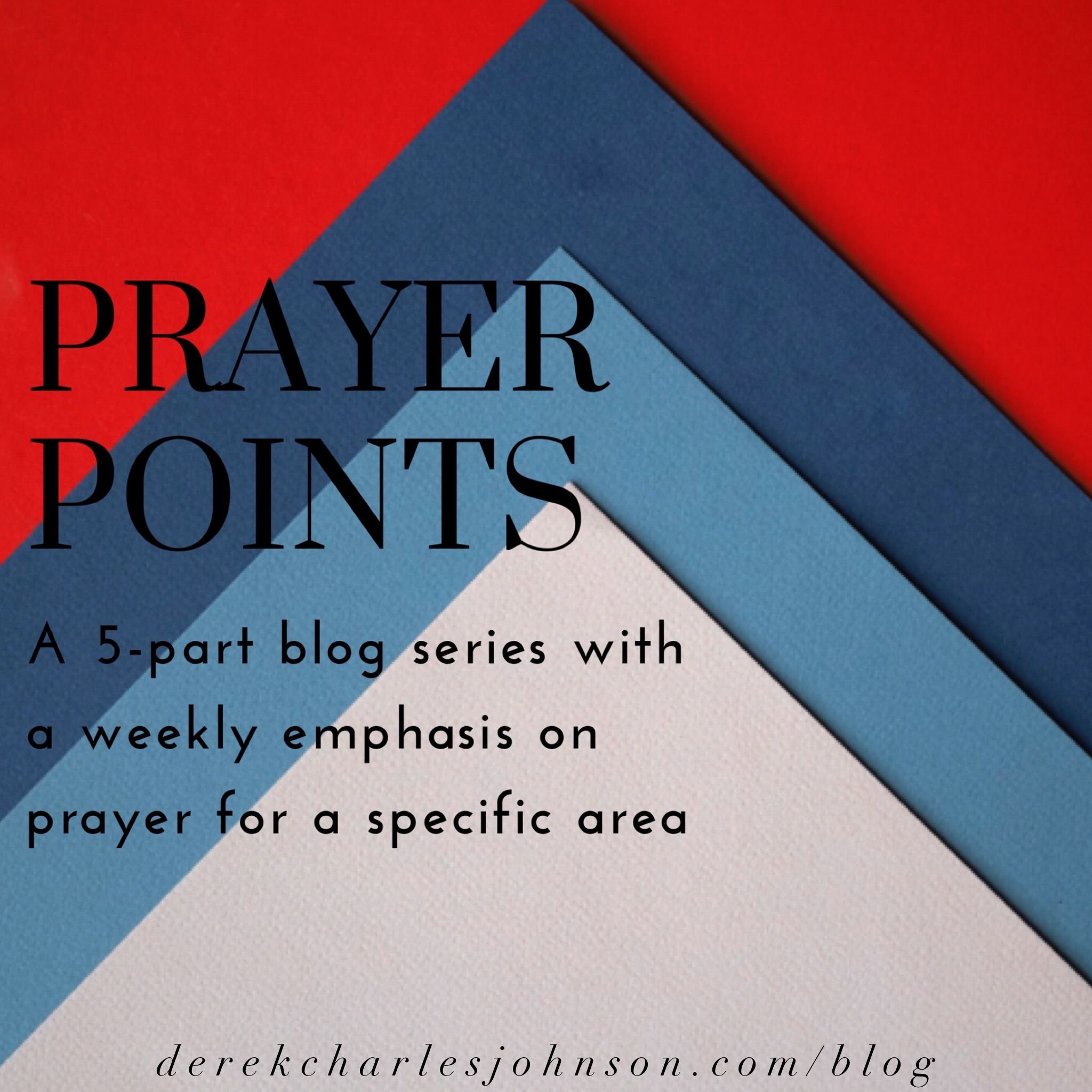 Other blogs for further reading: