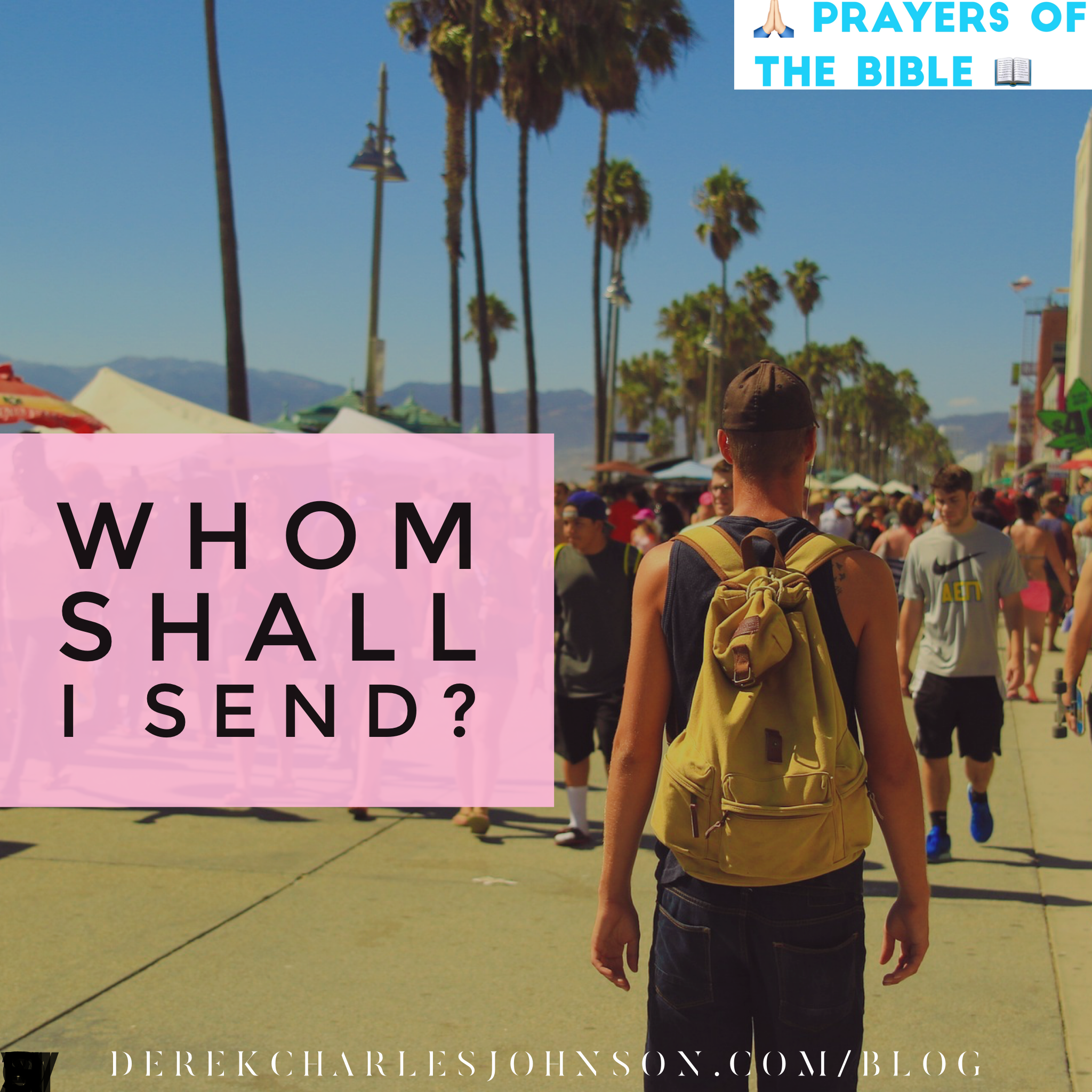 Prayers Of The Bible:  Isaiah's Prayer, Isaiah 6:8 
Then I heard the voice of the Lord saying, "Whom shall I send?  And who will go for us?" And I said, "Here am I.  Send me!"  Isaiah 6:8 
In this Prayers Of The Bible series, we've covered quite a few varieties of prayer.  It seems the Bible has much to say on the topic and offers several models we can examine in an effort to shape and formulate our own prayer lives.  We've seen the words of Jesus Himself on our behalf.  We've seen the heartfelt prayer of desperation from Jonah within the belly of a whale.  And we've witnessed the miraculous as Joshua calls for the sun itself to stand still in an effort to bring forth victory in battle. 
Today's prayer may seem a bit unconventional as it's more of a response than anything else.  And it's short.  But I believe prayers are ongoing dialogues we have with God.  Sometimes our prayer is just a response to something He is asking of us.  Often it's difficult.  As we'll see in Isaiah 6 today, it can be hard to step up and answer in the affirmative "Here am I Lord.  Send me!"  But that is exactly where I feel led to go today as I believe a reminder is necessary.  We need to remember that God is constantly looking for willing hearts and souls to carry His message.  He is looking for those few who will carry out the mission at hand.  And He is placing the question before us still today:  Whom shall I send?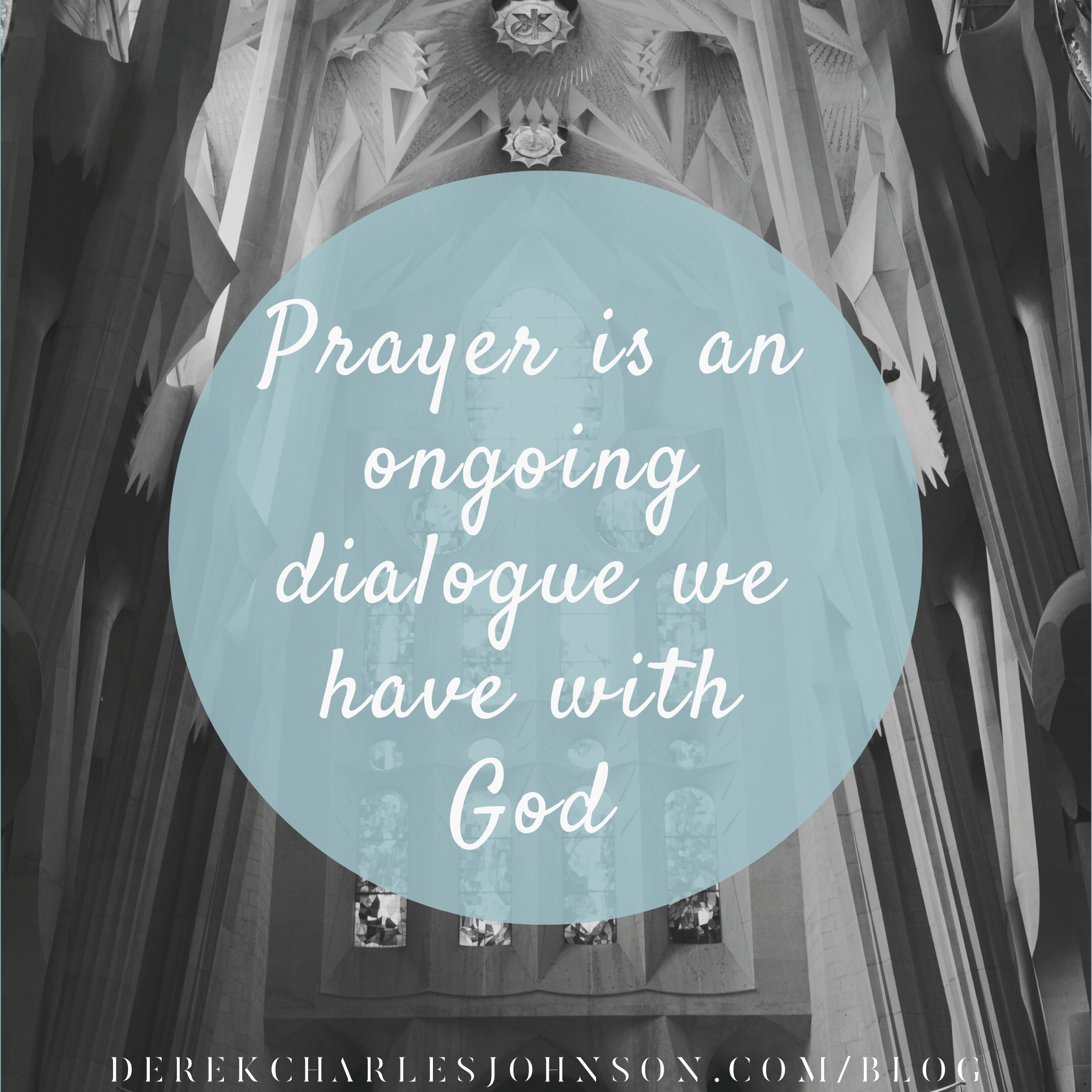 As we jump into the text, we have to understand that Isaiah 6 is a throne room view.  It is a Isaiah's retelling of what he witnessed and it comes at a time in which ancient Israel was marked by disobedience and rampant sin throughout the land.  Isaiah is a prophet; a man who clearly had an ear to God's heart and was blessed to listen in on such a magnificent exchange:  the angels worshipping "Holy, holy, holy is the Lord Almighty; the whole earth is full of his glory" (vs. 3).  Out of this scene, Isaiah is commissioned and his life is set on a course that will never be the same.  Let's dive in. 
1.  God uses imperfect people to spread His message 
"Woe to me!" I cried. "I am ruined! For I am a man of unclean lips, and I live among a people of unclean lips, and my eyes have seen the King, the Lord Almighty." Isaiah 6:5 
Isaiah witnesses something the rest of us have only dreamed of:  the magnificence of God in full splendor, worshipped and exalted at His throne.  It is because of Isaiah's account and that of Revelation that we at least have an idea of what this looks like.  Isaiah is first taken back by the magnitude of it all describing the angels, the train of God's robe, and the whole place being filled with smoke.  He is astounded and in awe.  But as much as his first response is to take it all in, his second response is just as real:  here he is sinful and unclean and his eyes have witnessed the Living God.  "Woe to me…I am ruined!" is an accurate response.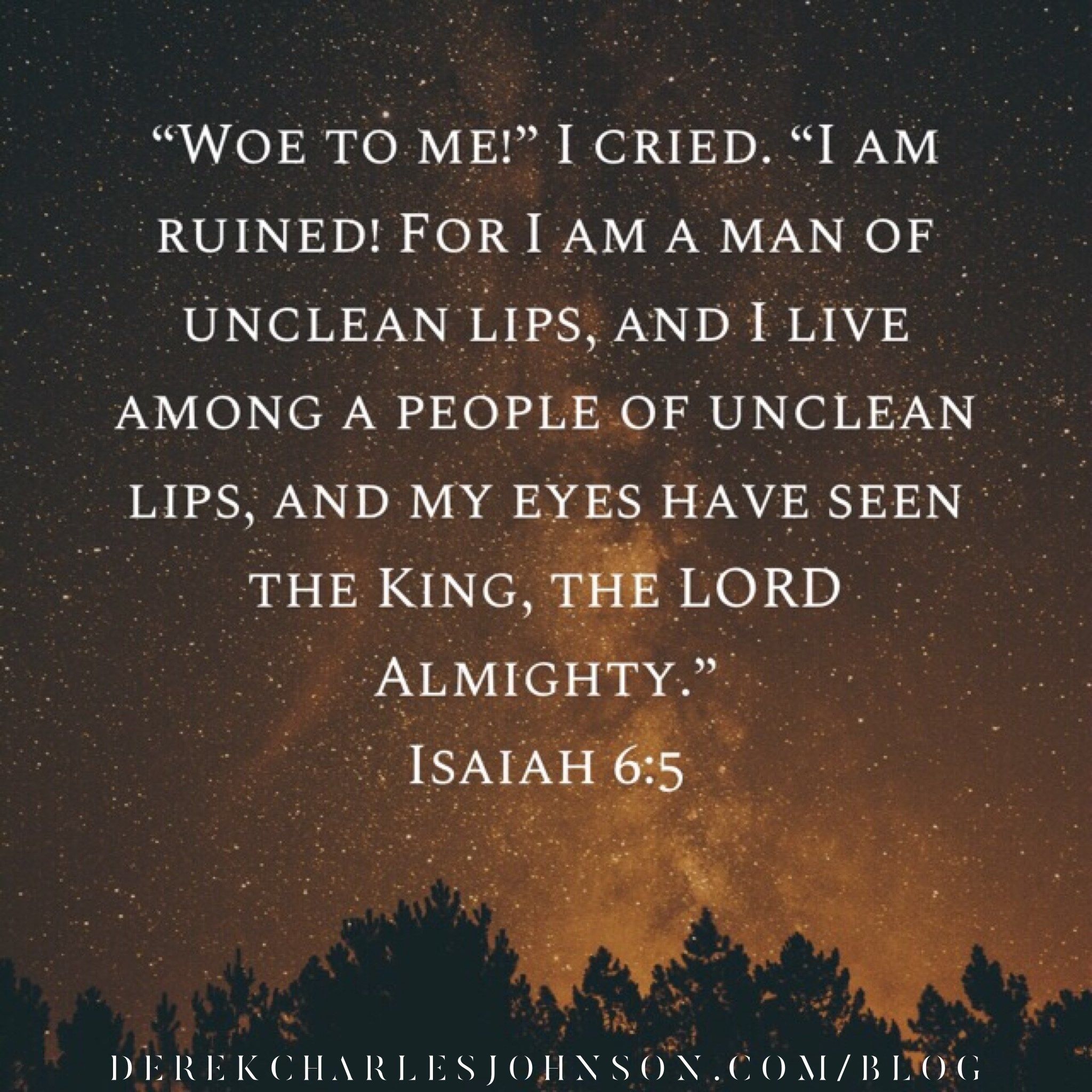 If we consider this, we realize how right Isaiah is in thinking how small and unworthy he is in this place.  We sometimes catch glimpses of this as well in our worship or quiet times:  moments in which we have a very real awakening to Who God is and what we are in comparison.  But thank God that in His goodness we are not left in that place of shame.  An angel comes with a burning coal from the altar and cleanses Isaiah's lips.  Similarly, the cleansing atonement of Jesus' blood washes away our guilt.  In all of this, the next act of God is to call us out; He sets us apart for service to Himself. 
2.  God is looking for those who will say yes 
It's interesting to see this exchange take place as it seems God is actually looking and actively seeking for someone to be His messenger.  It may appear that He doesn't know who will respond but I believe it is a balance of His foreknowledge and our free will (*this is a side note and I won't go any further into matters of predestination or election here).  What God asks clearly comes at a time when He knows the nation's depravity and ultimate downfall.  So who will be His messenger?  Who will go and proclaim His truth?   Who is available that still believes and has a willing heart? 
Isaiah answers the question and utters the prayer that I believe we must be willing to utter as well:  "Here am I.  Send me!"  Guys, I believe there is no greater response we can give to the Lord; no higher calling or ultimate aim.  To say with confidence before God, "I will go" is quite possibly the most important answer we can have as Christians second to saying yes to Christ in the first place.  He was looking for a willing heart in Isaiah's time, but what if Isaiah had said no?  Then I believe He would have raised up another.  Similarly, today if we say no He will find someone else.  But let's not let that torch pass to someone else.  Let's pick it up with a resounding "Send me" and be willing to go wherever He would lead.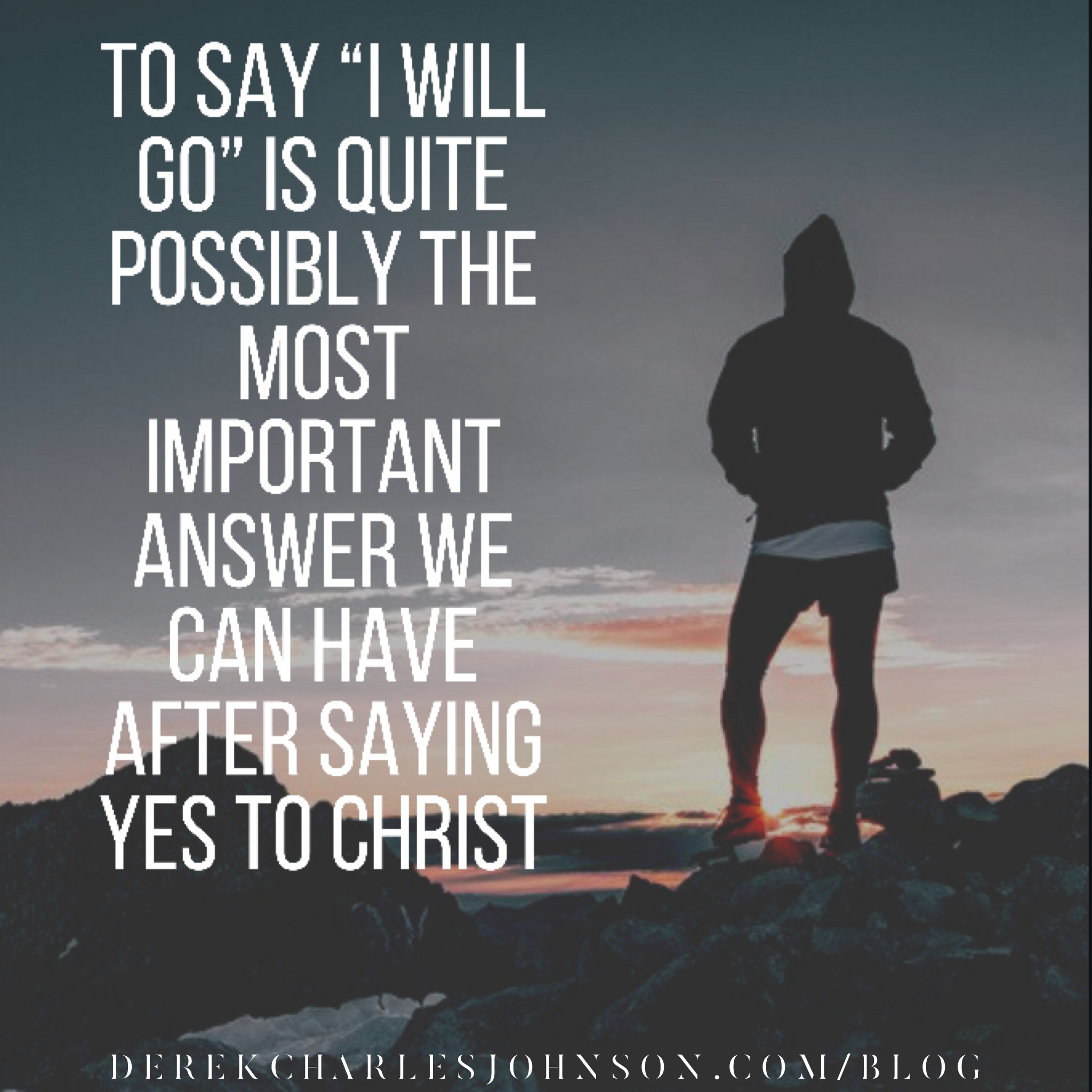 3.  God will supply the words to say 
There is an ultimate "what" and "when" that follows Isaiah's "send me."  The what comes immediately:  here is what you are to say to these people.  It's not a soothing message and it won't be a popular one.  But it is the message God had for His people. Furthermore, the whole book of Isaiah is an unfolding of what God wants to say to Israel at this point in time (with a strong foreshadowing of Messiah). The when is initiated by Isaiah's question "For how long, Lord?" (vs. 11).  This also doesn't come easy as the message must be preached until the land is desolate:  the people's houses are deserted and fields ruined and ravaged.  Their sinfulness leads to total destruction and enslavement by a foreign nation. 
The point to take home in all of this is that as we say "yes" to God, we must trust that He will provide the words to say and the means to say them.  It might not always be a popular message.  In fact, I would argue that it rarely is well-received especially in this day and age.  But after saying "Here am I, send me" we have no choice and no right to manipulate or change the message into something more palatable.  We are the messengers. We must be good stewards of the message. 
---
Guys too many today are looking for the easy way out.  They are looking for a safe and comfortable Christianity that requires little going or doing.  Many are looking for just a little "fire insurance" and a ticket to Heaven.  But they don't realize that God's call requires more of us. It carries a weight that flies in the face of anything easy. It involves no short cuts.  Isaiah's life and legacy point to all of this and if you have the time, it is a great read. See how his obedience to God brings his words to commoners and kings alike. In response, all must account for their actions.  But even still, the message is wrapped up in the hope of redemption.  A glimpse to say "the story isn't over."  Messiah must come and when He does, all things will be made right. 
Jesus' first coming has already occurred.  His second coming could be any day.  So in light of that truth, are you saying "Here am I, send me?"  I ask it of myself as much as anyone else.  We have too important a message to sit idly by.  We need not fear for He goes before us and will strengthen us with the words we need.  We've got our marching orders.  Let's move boldly in His power! 
Let's connect:  
Email:  info@derekcharlesjohnson.com  
Facebook:  https://www.facebook.com/derekcharlesjohnson1/  
Instagram:  http://instagram.com/derekcharlesjohnson

Other "Prayers Of The Bible" blogs:  
Jesus Prays For Us - John 17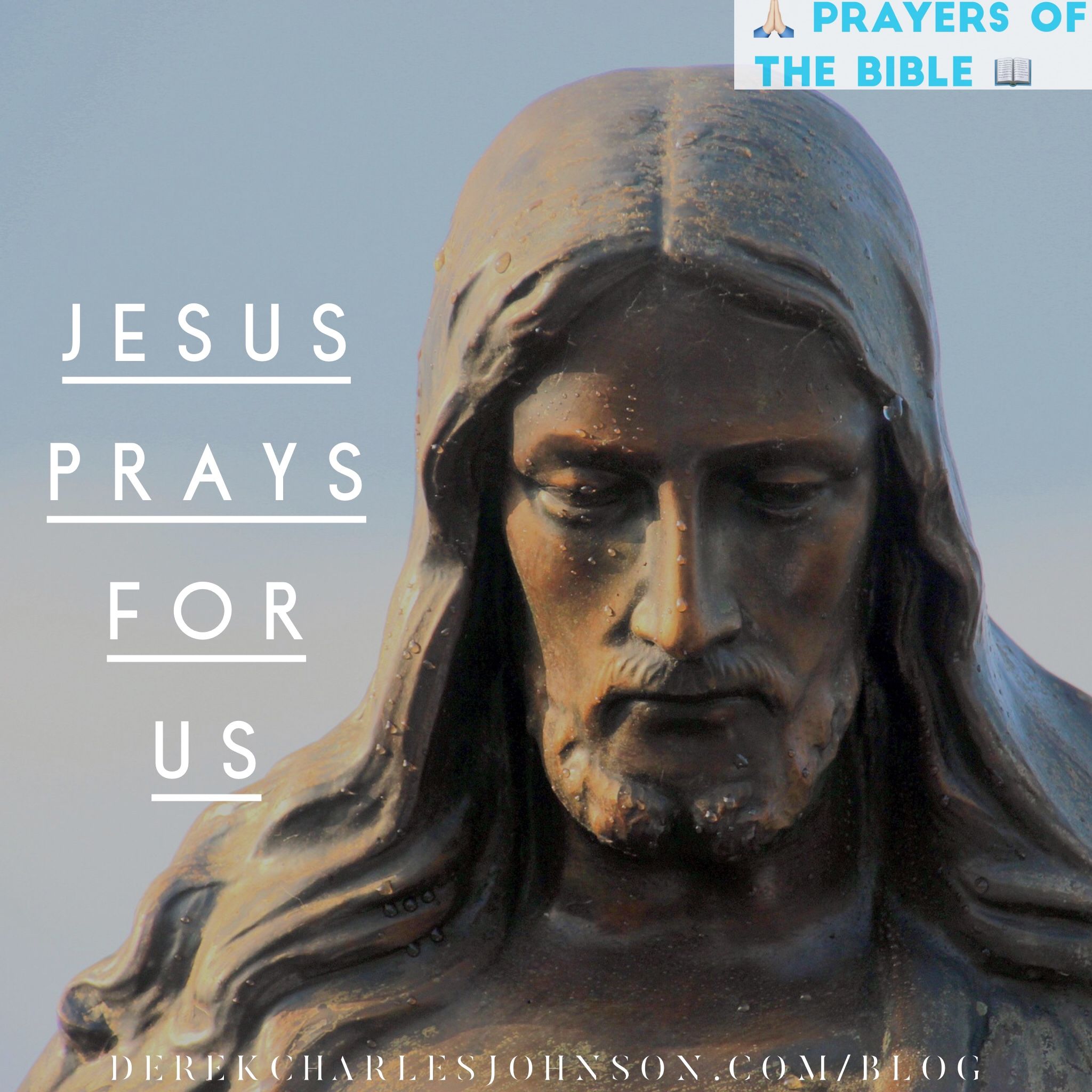 A Prayer Inside A Whale - Jonah 2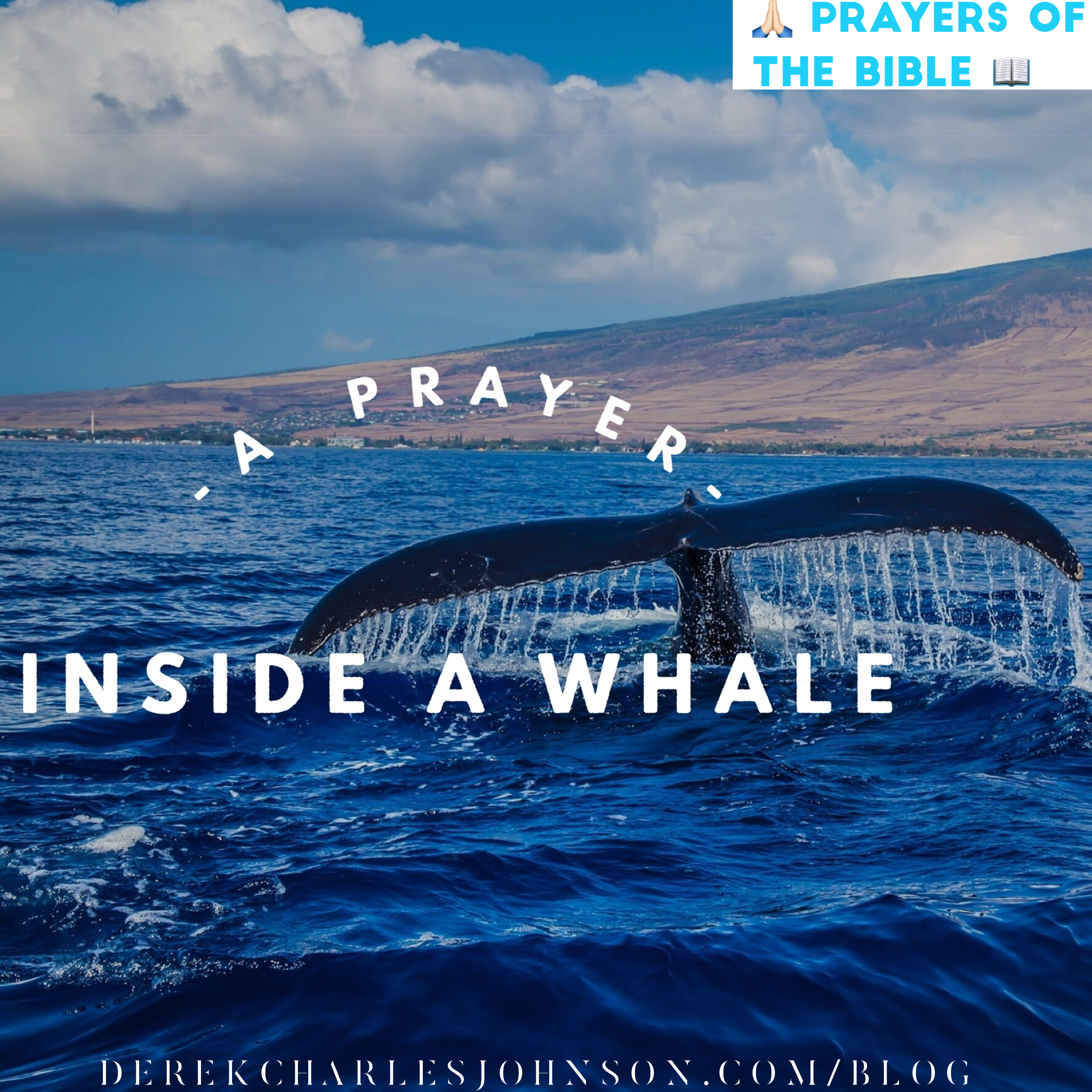 A Prayer For The Sun To Stand Still - Joshua 10