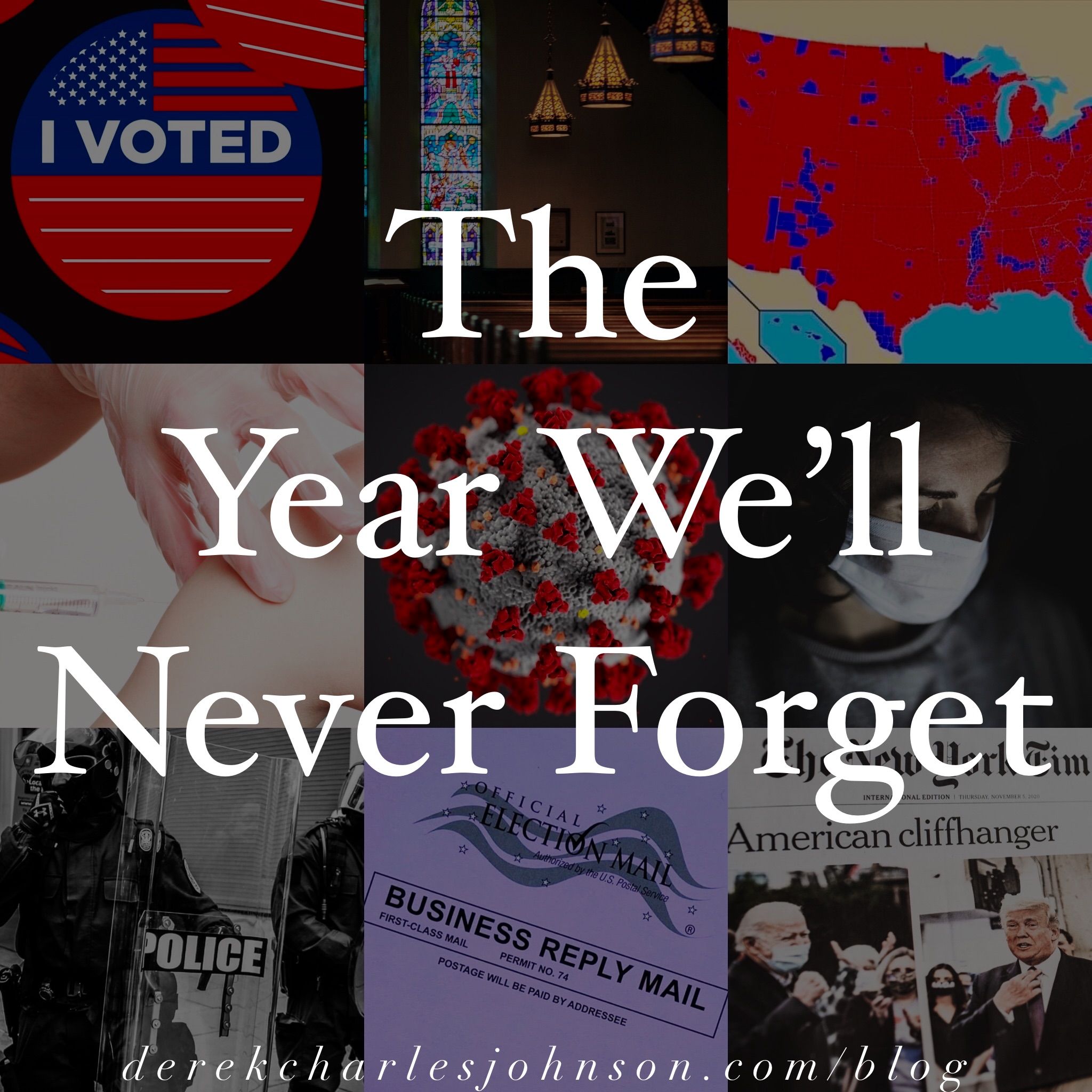 Count it all joy, my brothers, when you meet trials of various kinds, for you know that the testing of your faith produces steadfastness. And let steadfastness have its full effect, that you may be perfect and complete, lacking in nothing.  James 1:2-4 
Well here we are finally putting a wrap on 2020.  I've heard so many perspectives about this year and what people have taken away from these past 12 months.  Some don't really want to look back at all.  Too much pain, heartache, loss, and sadness have made them only want to look ahead; to look to the horizon of 2021 and forge a new path.  They hope for much better things. 
Some have looked at the year and seen it as really not so bad.  Sure there were some changes to normal activities of daily life.  But they see the good of what came from it and that perhaps it strengthened their home, their marriage/family, their walk with Jesus etc.  These people are eternal optimists!  Gotta love 'em. 
Where do I shake out with 2020?  I'm glad you asked (even if you didn't haha!).  I am more of a slow processor when it comes to events.  I'm not always a person who, in the moment, assesses everything at once and can formulate an opinion.  It takes a bit of time for me to look at the whole and rationalize what's going on.  2020 has been this slow moving giant of a year; it's impossible for me to even take it all in and figure it out.  But I have some hunches. 
Here's what I think as of right now and it may be unpopular:  2020 needed to happen just as it did and exactly how/when it did.  This was a turning point for many things.  For the church first and foremost, we had to pass through a year of fire and shaking.  To refine out what was pure and to burn away what was chaff.   "So that the tested genuineness of your faith—more precious than gold that perishes though it is tested by fire—may be found to result in praise and glory and honor at the revelation of Jesus Christ." 1 Peter 1:7  The church was coming to a tipping point.  2020 was the impetus to get us where we finally evaluated some things.  And we are still in that place of refining right now.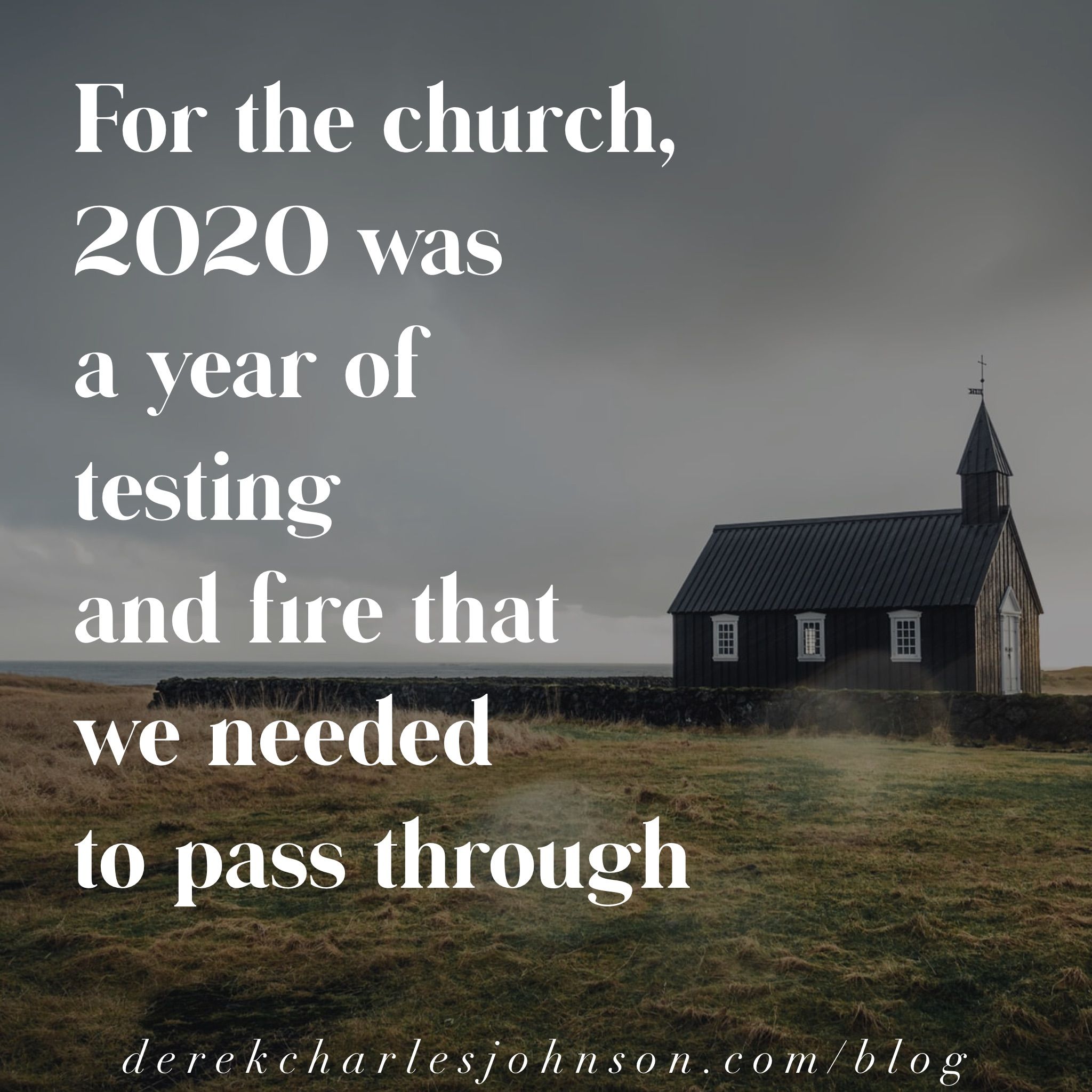 2020 also had to happen to expose just how far down a path towards socialism and government overreach we are.  Some still don't know because they have willingly complied with everything thus far and not batted an eye or raised a concerned voice.  But in the wave of fear over this virus, the government stepped in to say "Do this and you will be safe.  Give up some of your freedoms in order to stay alive."  With all the election brought and exposed politically (in both parties), some are finally starting to see that perhaps government does not have our best interests in mind.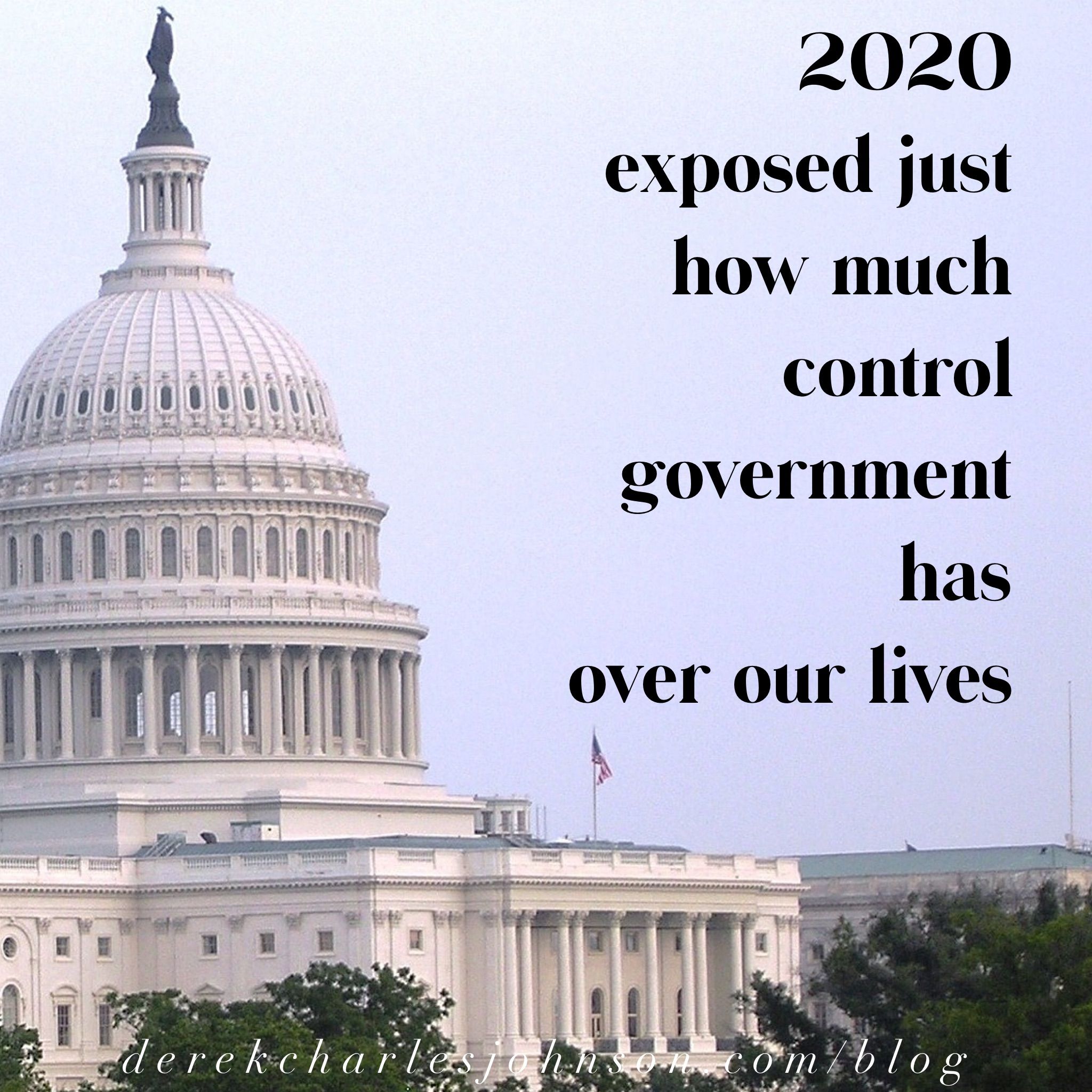 Finally, 2020 had to come along to expose just how divided we are as a people.  The nation is divided between blue and red states.  We are divided along racial lines and are systemically racist (or so the media tells us).  We are divided in terms of those who say "open everything up" and those who say "lock it all down."  We are divided about following the science and what "expert" voices we can trust.  We are divided over the media and what is accurate and what is simply "fake news."  We are divided as we move forward as a nation: some truly believe the America we live in is fundamentally flawed and needs an overhaul…the question is, what does that look like? 
If I've been a bit coy about really saying what I believe about 2020, it's because I am.  You see, I guess whether or not it's been a good year or a bad year, it's all going to carry on into 2021 and beyond.  What we are going through doesn't magically stop or go away just because we turn the page on the calendar.  I know you know that.  But sometimes we need to remember that 2021 is another year and we are called to live faithfully in it.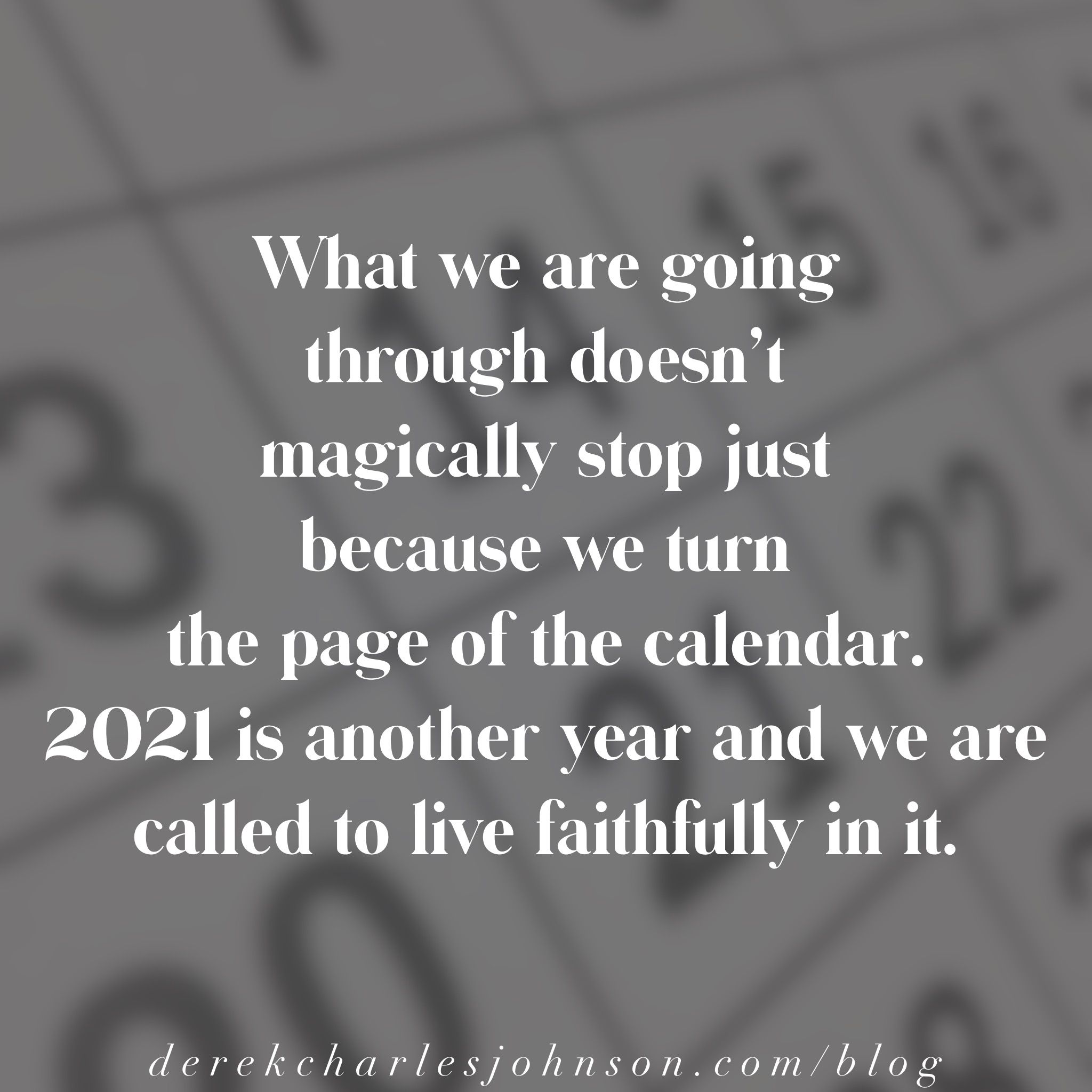 My only charge to you as we finish this year is to evaluate where you have been at personally as you look back.  Did this year cause you to grow in your faith, to go to your knees more often in prayer, and to read God's word with a greater desire to know Him?  Or did this year cause you pull away from the Lord and trust Him less as you looked to control the world around you?  In short, did 2020 make you depend more or less on the Lord? 
That question is yours to answer and consider as we close this chapter called 2020.  If we do some honest heart examination, we will be better prepared for what the new year brings.  Whether it's completely amazing, a dismal failure, or somewhere in between, our grounding in Christ is what keeps us even-keeled and ready.  I'm excited for what's ahead.  But 2020 we'll never forget you. 
I love you guys and I love walking the journey with you!  Happy New Year! 
Sign up to get these blogs delivered to your email inbox!  Visit http://derekcharlesjohnson.com/as-bold-as-lions 
Let's connect: 
Email:  info@derekcharlesjohnson.com 
Facebook:  https://www.facebook.com/derekcharlesjohnson1/ 
Instagram:  http://instagram.com/derekcharlesjohnson 
Be very careful, then, how you live—not as unwise but as wise, making the most of every opportunity, because the days are evil.  Therefore do not be foolish, but understand what the Lord's will is.  Ephesians 5:15-17

Other blogs for further reading: