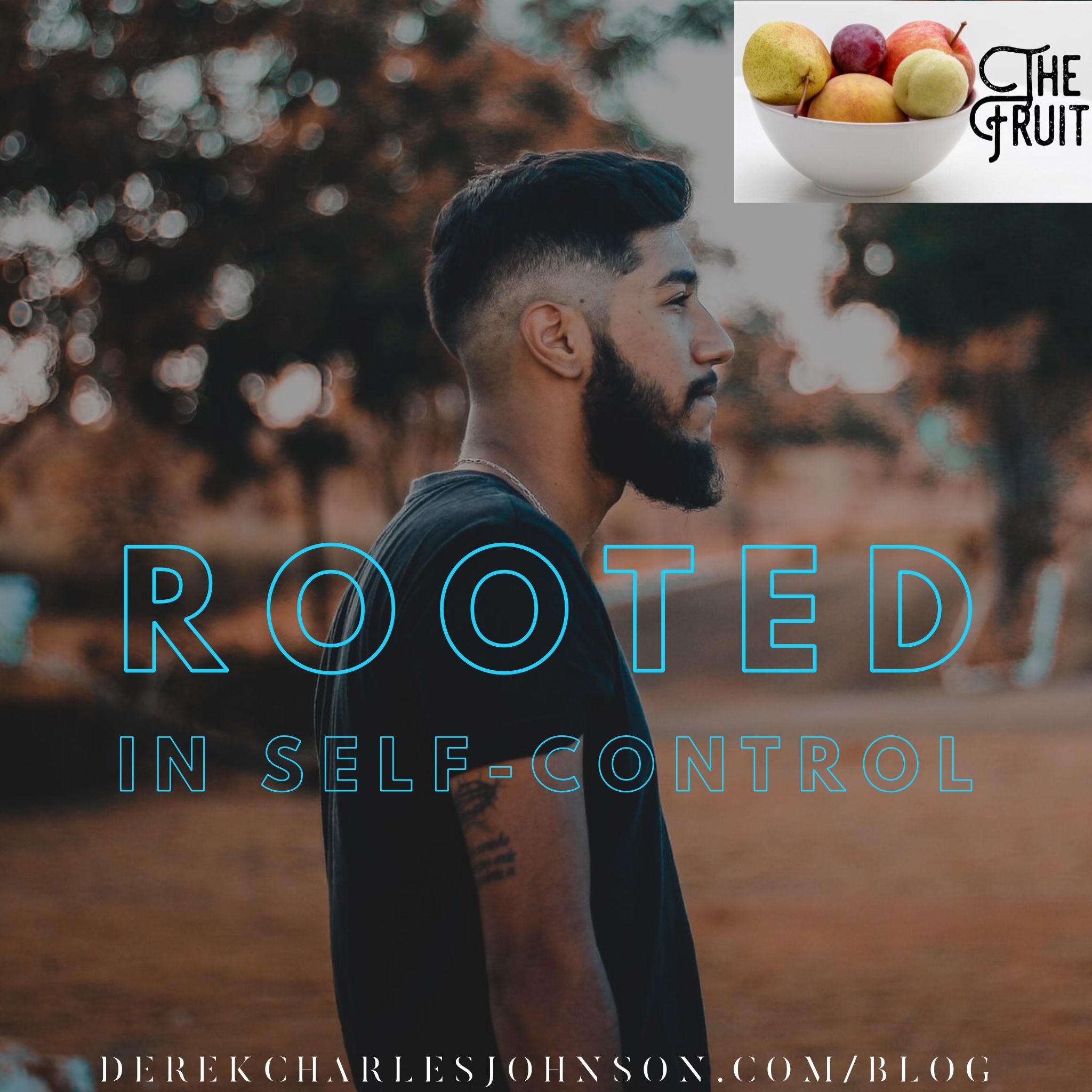 But the fruit of the Spirit is love, joy, peace, patience, kindness, goodness, faith, gentleness, self-control.  Galatians 5:22,23 
Well, this goal of getting through all 9 fruits of the Spirit is now nearly complete.  I had no idea when I started this journey back in March just how impactful personally I would find this study.  I hope it has been a help for you as well.  I trust that God is always causing things to rise to the surface that He lays on my heart to share.  He is using a fallible vessel to shed light on an infallible truth; that is His Word.  I daily must submit and surrender to what He wants to say.  It is not always easy or popular.  But I believe in the end, it is always worth.  I don't want this to be cliche and trite but I do truly mean it when I say I love you guys and I enjoy walking the journey with you. 
Self-control is the final fruit in the list of the fruits of the Spirit.  Did Paul mean to write it that way?  Was it's inclusion at the end intentional and meant to drive home a final point?  I don't believe any word in the Bible is used haphazardly and even the books down to the very arrangement are on purpose.  So it would be safe to assume this verse has 9 very key elements essential for all Christians.  And within that list, the element of self-control is last. 
I believe an easy definition of self-control is being able to resist temptation under the power and working of the Holy Spirit.  We do not obtain self-control on our own.  Will power does not come naturally.  I may naturally have the will to not eat a dozen cookies.  But I must rely upon the power of the Holy Spirit to resist temptation and to not fall into sin.  Self-control has a lot of implications as we look at the rest of our list (more on that later).  But for now, let's dive in one last time to The Fruit! 
1. Christ was tempted, yet did not sin 
For we do not have a high priest who is unable to empathize with our weaknesses, but we have one who has been tempted in every way, just as we are—yet He did not sin.  Hebrews 4:15 
We know that Jesus is perfect and sinless.  In order to be a sacrifice for our sins, He had to remain blameless.  Yet He still faced temptation.  In a famous passage, Jesus encounters 3 separate temptations while in the wilderness (Matthew 4:1-11).  These are directly from Satan himself and they come after a time in which Jesus is baptized and is about to enter His earthly ministry.  Side note:  come to expect and recognize significant opposition as you go through transition in your life from one season to the next.  These are prime opportunities for the Enemy to try and bump you off course.  I've noticed it many times and even come to expect some sort of push-back as God starts opening doors.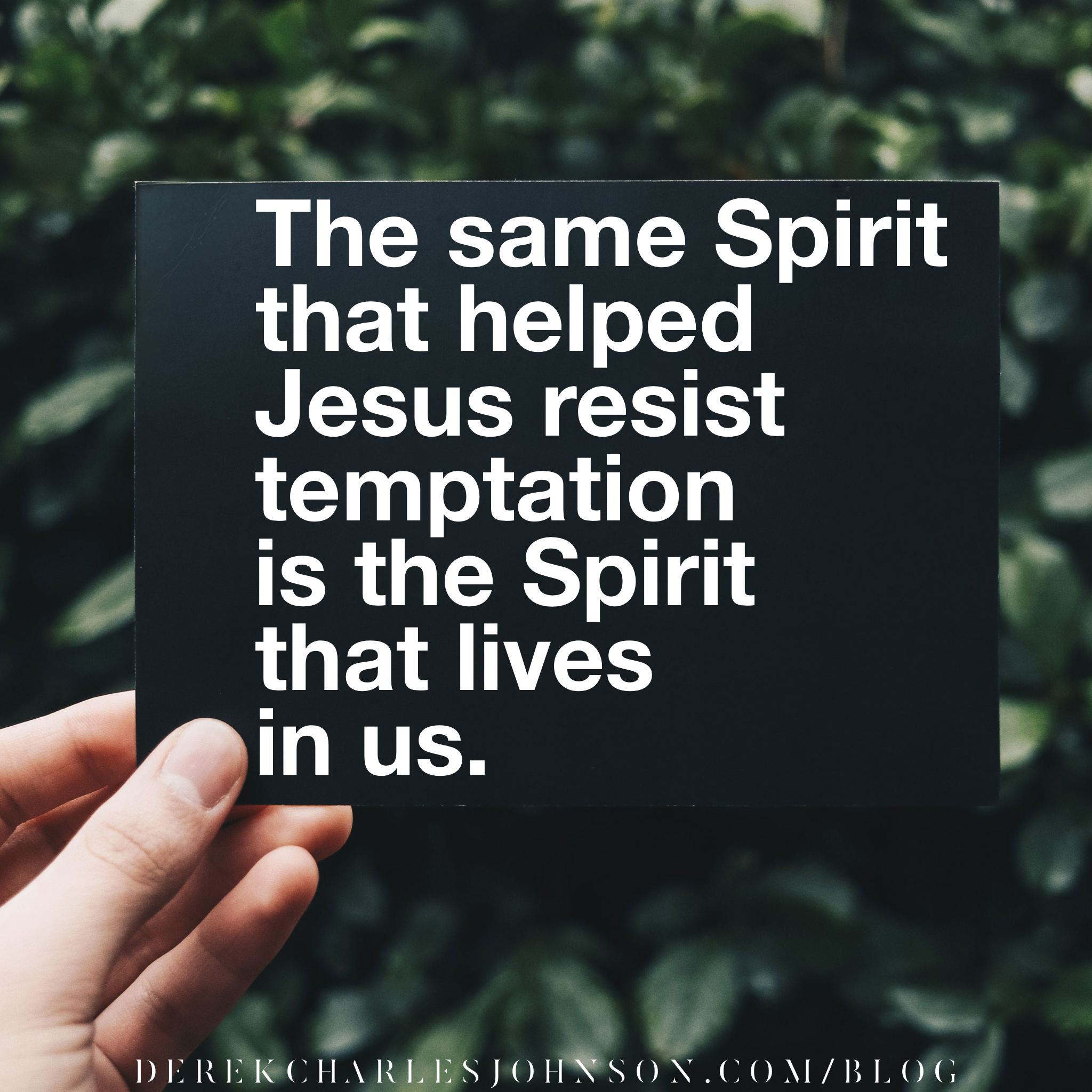 Jesus was tempted by Satan in ways that you and I can totally understand.  Jesus was fasting and hungry; Satan calls on Him to turn stones to bread.  Jesus was being called to enter ministry; Satan tests Him to call upon God's help.  Jesus was tired and knew the road that laid before Him; Satan says, "Just worship me and I'll give you the world."  In all of this, we see Christ refuting the twisted Scripture that is leveled against Him.  He stands on truth and does not succumb to the Enemy's lies.  The same Spirit that resided in Him and helped Him stand firm resides in us as well. 
2. Christ said that sin begins in the heart 
But I say, anyone who even looks at a woman with lust has already committed adultery with her in his heart.  Matthew 5:27 
Self-control is an issue that starts much earlier than even the point of temptation.  We know we will be tempted.  That is a guarantee.  Christ was tempted and was without sin.  He is our model and highest aim.  But we must be prepared for when temptation strikes.  I believe Jesus' words about lust and hate/anger are true:  these begin as thoughts in the mind and once entertained, they already lay the groundwork for greater sins.  Adultery, murder, and other wicked acts begin as a thought in our mind.  The thought starts as a temptation and when given consideration, it grows and becomes much bigger than when it started.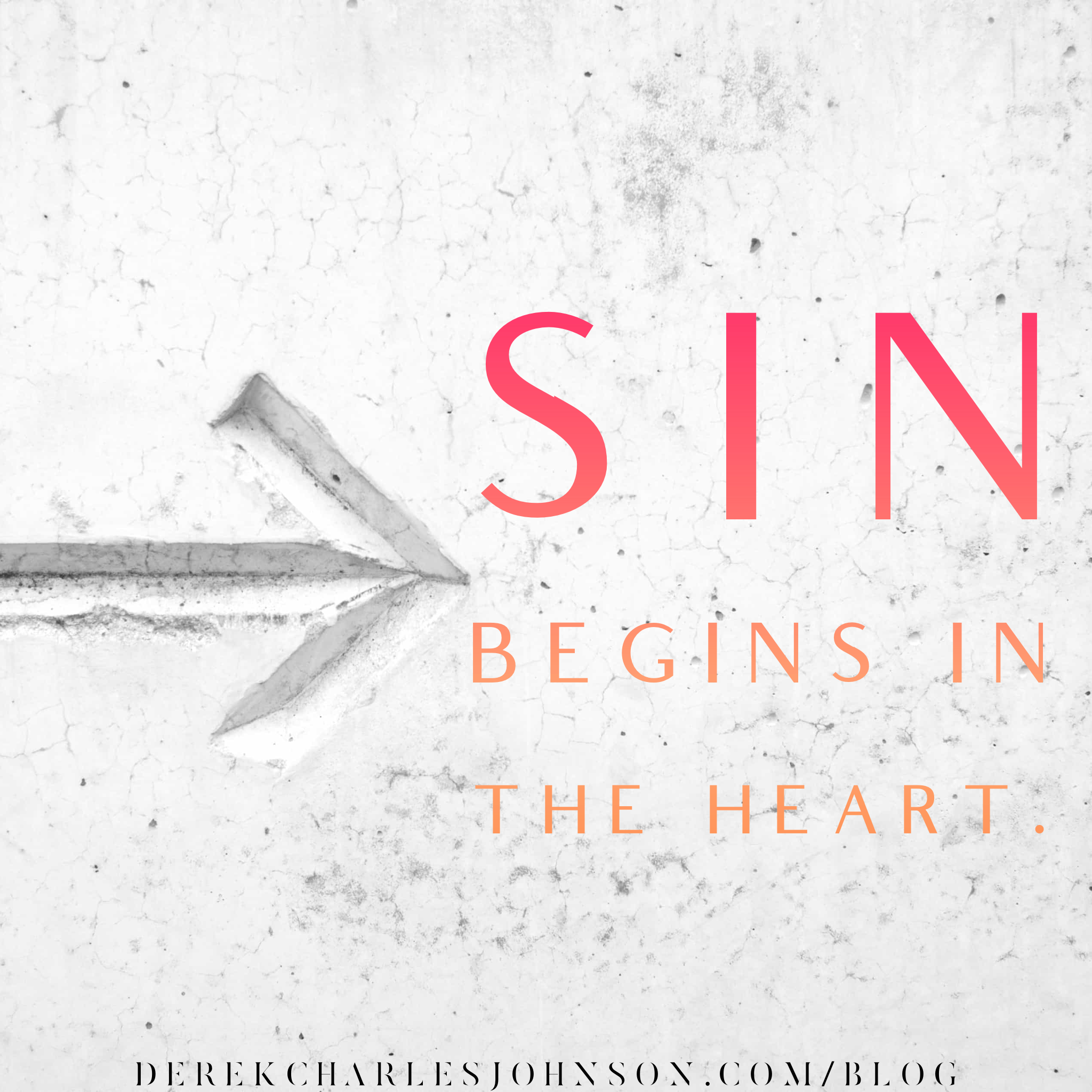 Thoughts may seem innocent.  But we are called to take any thought into captivity.  I find that a wayward thought in my head must become just that:  rather than ponder and consider, "Hmm how did that just pop in there?," I must show it the door and give it no more of my time.  Christ knew where sin began.  We know the Spirit produces self-control and that trait bears fruit as we trust Him more and trust ourselves less. 
3. Christ's example of self-control means we must be self-controlled as well 
No temptation has overtaken you except what is common to mankind. And God is faithful; He will not let you be tempted beyond what you can bear. But when you are tempted, He will also provide a way out so that you can endure it. 1 Corinthians 10:13 
Ok maybe this last point is the no-brainer of all of this.  But we must see Christ's example through the lens of Scripture as the only example to follow.  Jesus resisted Satan with Scripture.  We must know the Bible inside and out so we can readily recall truth at the precise moment it is needed.  Lots of believers fall into sin because of a lack of knowledge.  It is not knowledge for knowledge's sake.  Jesus wasn't in the desert trying to win a Bible quiz against Satan.  He knew precisely the verses Satan was twisting and He knew how to correct the error.  In that, He remained self-controlled and fully the Son of God.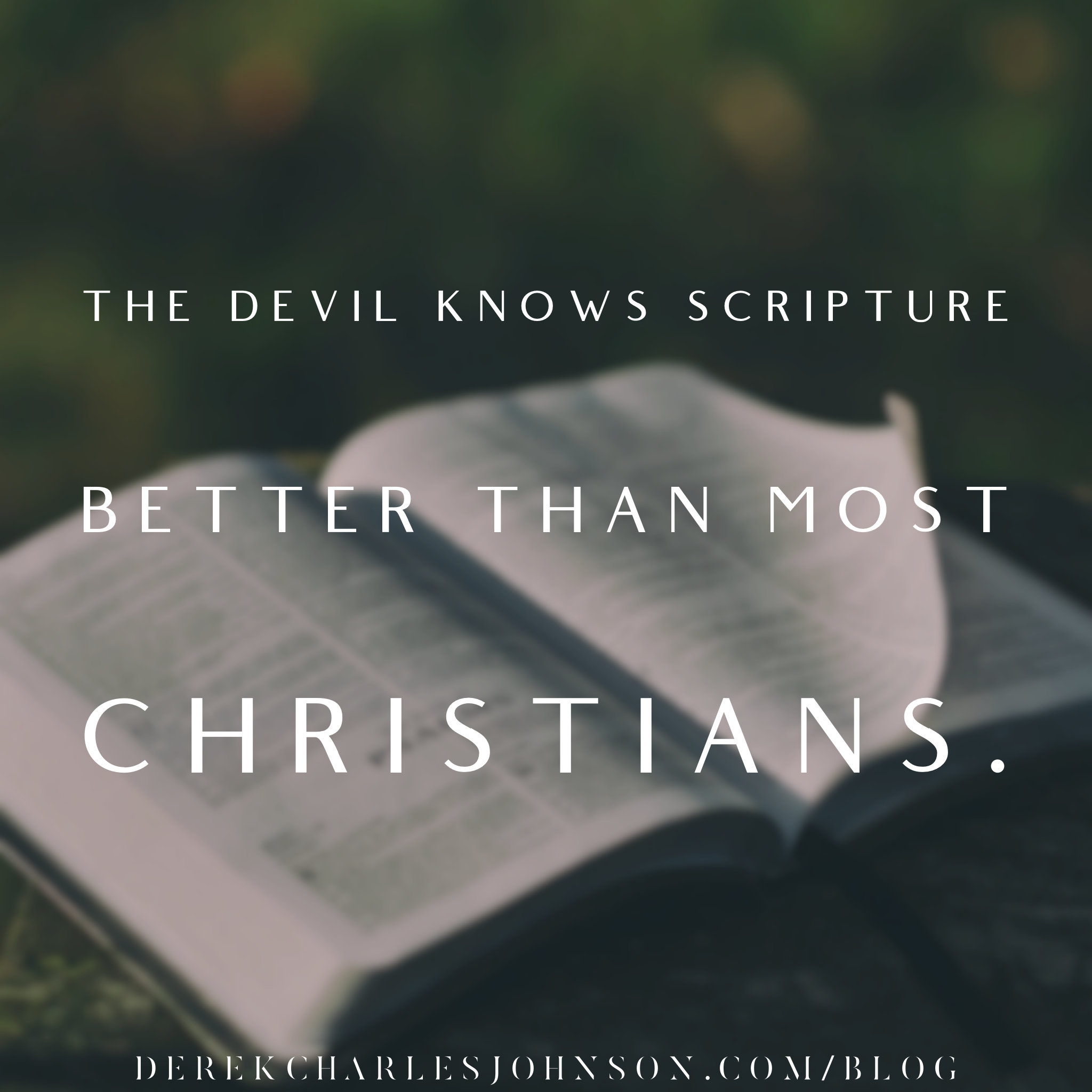 The Devil knows Scripture better than most Christians.  Sorry, not sorry.  But I'm afraid it's true.  If we are not in the Word, it is like fighting against someone with our hands tied behind our back.  It's a losing battle.  The weapon we have access to and the means to wield it are of our choosing.  Pick up your sword.  Familiarize yourself with it.  And be ready to stand when the attack comes. 
---
It's interesting to end here talking about this fruit of self-control.  In many ways, self-control must be applied to all the other fruits.  Without self-control, love can be misplaced for lust.  Without self-control, joy can be misplaced for pleasure-seeking and the search for ultimate happiness.  Without self-control, patience can give way to impulsiveness and making rash decisions.  Self-control is the seatbelt that holds us back and covers each trait so that they truly bear fruit in a way that reflects and honors Christ. 
I want to say as I've gone through this study, I've come to know more about myself and the short-comings I have in exhibiting Christ.  It's a humbling and revealing process to go into a study of Jesus and realize just how much distance there is between His life and mine.  But instead of losing hope and being down, I come away from all of this saying, "Yes Lord.  You must increase and I must decrease."  There is a hunger in my heart and soul for more of Him.  Not just a one-time filling, but a continual overflow.  I believe we all have that access and Galatians 5:22,23 is the evidence we display as we pour out into the lives of others around us. 
I would love to hear from you and get your thoughts on the past 10 weeks of study (both from August-now and earlier in March-April).  I'm seeing this series as a benchmark that I will continually go back to and reference.  You might get a little sick of hearing about The Fruit!  But it's with good intention, knowing God is the driving force behind it all. 
God bless you guys!  As always, I Iove walking the journey with you! 
Let's connect: 
Email:  info@derekcharlesjohnson.com 
Facebook:  https://www.facebook.com/derekcharlesjohnson1/ 
Instagram:  http://instagram.com/derekcharlesjohnson
---
Catch up on all the previous blogs from THE FRUIT series: