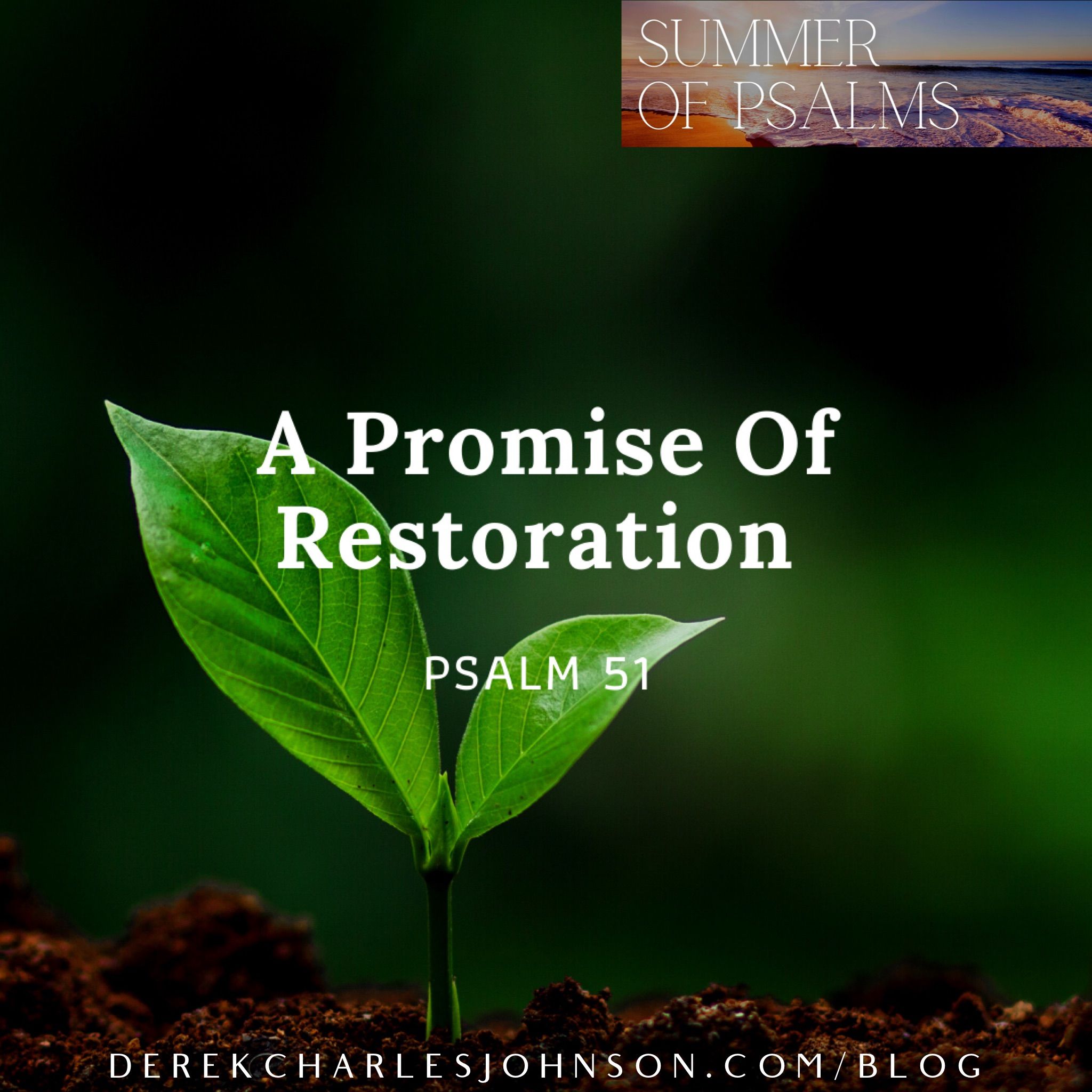 Psalm 51 
1 
Have mercy on me, O God, 
    according to your steadfast love; 
according to your abundant mercy 
    blot out my transgressions. 
2 
Wash me thoroughly from my iniquity, 
    and cleanse me from my sin! 
3 
For I know my transgressions, 
    and my sin is ever before me. 
4 
Against you, you only, have I sinned 
    and done what is evil in your sight, 
so that you may be justified in your words 
    and blameless in your judgment. 
5 
Behold, I was brought forth in iniquity, 
    and in sin did my mother conceive me. 
6 
Behold, you delight in truth in the inward being, 
    and you teach me wisdom in the secret heart. 
7 
Purge me with hyssop, and I shall be clean; 
    wash me, and I shall be whiter than snow. 
8 
Let me hear joy and gladness; 
    let the bones that you have broken rejoice. 
9 
Hide your face from my sins, 
    and blot out all my iniquities. 
10 
Create in me a clean heart, O God, 
    and renew a right spirit within me. 
11 
Cast me not away from your presence, 
    and take not your Holy Spirit from me. 
12 
Restore to me the joy of your salvation, 
    and uphold me with a willing spirit. 
13 
Then I will teach transgressors your ways, 
    and sinners will return to you. 
14 
Deliver me from bloodguiltiness, O God, 
    O God of my salvation, 
    and my tongue will sing aloud of your righteousness. 
15 
O Lord, open my lips, 
    and my mouth will declare your praise. 
16 
For you will not delight in sacrifice, or I would give it; 
    you will not be pleased with a burnt offering. 
17 
The sacrifices of God are a broken spirit; 
    a broken and contrite heart, O God, you will not despise. 
18 
Do good to Zion in your good pleasure; 
    build up the walls of Jerusalem; 
19 
then will you delight in right sacrifices, 
    in burnt offerings and whole burnt offerings; 
    then bulls will be offered on your altar. 
Psalms can take on many forms and we've already touched on that a bit.  Last time we looked at Psalm 19 in which the writer clearly has an appreciation for the law of the Lord.  It is the law that he wants to uphold and wants to live by.  The law is good.  It is given for our good and our best.  But what happens when we disobey?  What happens when we sin and transgress God's holy standard? 

Psalm 51 to me is the quintessential Psalm when we are taking about broken fellowship with God.  The title in my Bible states "Create in Me a Clean Heart, O God."  The backstory of this Psalm, written by David, is the sin of David with Bathsheba.  I won't go into all the details here, but for a closer look read 2 Samuel 11.  The story is a sad one.  David sees and lusts after Bathsheba.  The problem is, she is already married.  He does not care.  He takes her, has sex with her, and subsequently learns she is pregnant with his child.  He tries to cover it up by urging her husband Uriah to go home and sleep with her.  Uriah is a soldier and is loyal to the king and to Israel.  He will do no such thing while Israel is at war.  Because David is trapped he does the only thing he thinks will cover it all up:  he puts Uriah on the front line of the battle and has him killed.  Then he takes Bathsheba as his wife.  Problem solved.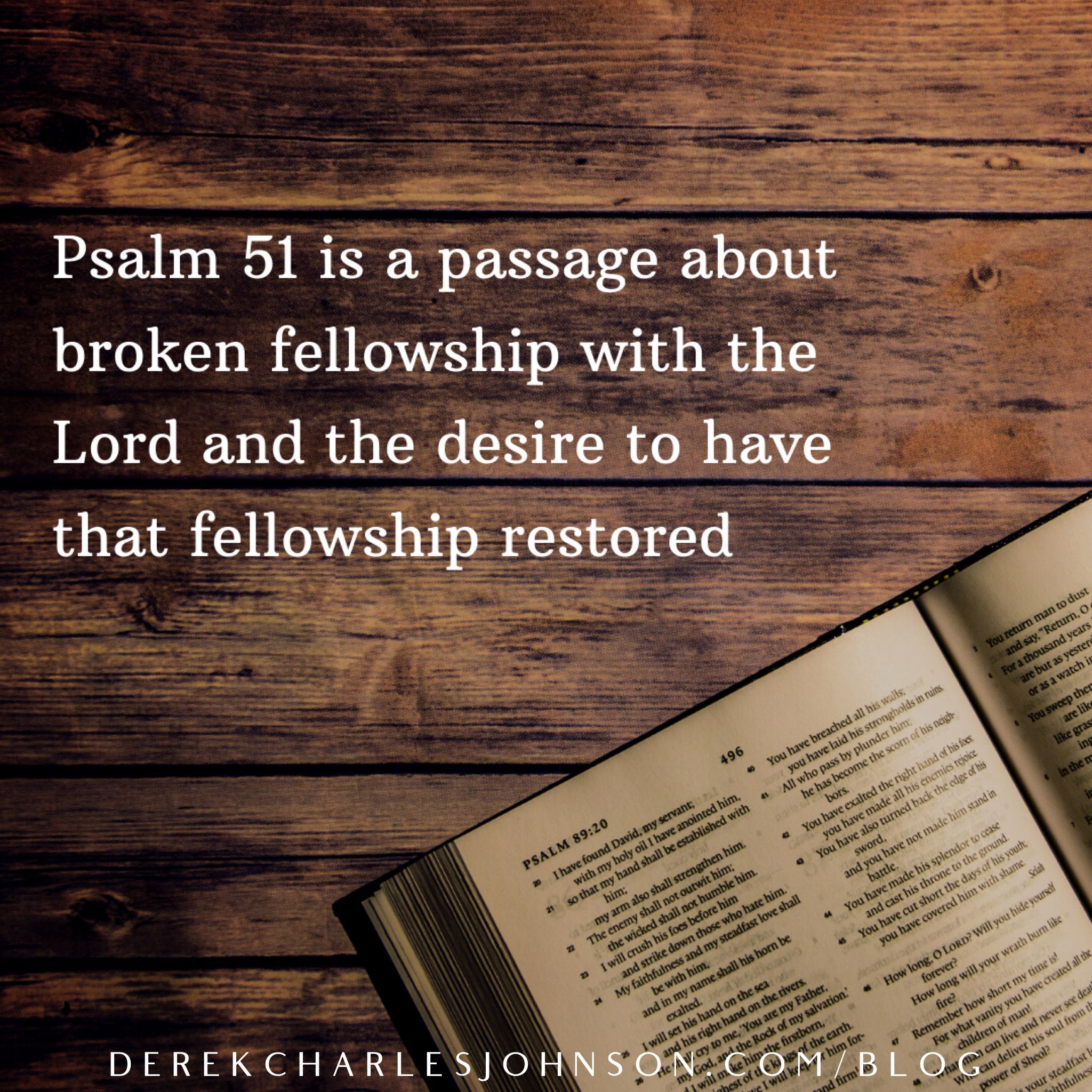 But David's sin is soon exposed by Nathan the prophet.  The aftermath of all of this leaves David broken and really, his kingdom is forever marked by this series of events.  Psalm 51 is his plea to the Lord:  restore me.  Make me new again.  Bring back the presence of Your Holy Spirit.  In David's plea we see our own plea when we sin and break fellowship.  We just want to be right again with the Lord.  We want His presence again.  Today as we dive in, put yourself into the story perhaps with your own experience.  When have you seen yourself apart from Christ and where have you seen him answer the cry to "create in me a clean heart"? 
Let's jump in. 
1.God's nature is merciful and He alone can cleanse 
David begins this Psalm by appealing to the nature of His God.  He knows God is ultimately merciful and loving.  He's seen it before in other aspects of his life.  He trusts that those things will be there again.  Still, the weight of his sin is heavy before him:  For I know my transgressions, and my sin is ever before me.  It gnaws at him.  It keeps him awake at night.  Thoughts must run through his head like "What have I done?  Why did I ever choose to go down this road?"  We too can have that guilt upon us when we think about the mistakes we have made.  We must let those thoughts drive us to the altar of forgiveness and reconciliation.  That is where the progression of Psalm 51 goes.  It is a path we must follow:  remember the merciful nature and lovingkindness of the Lord.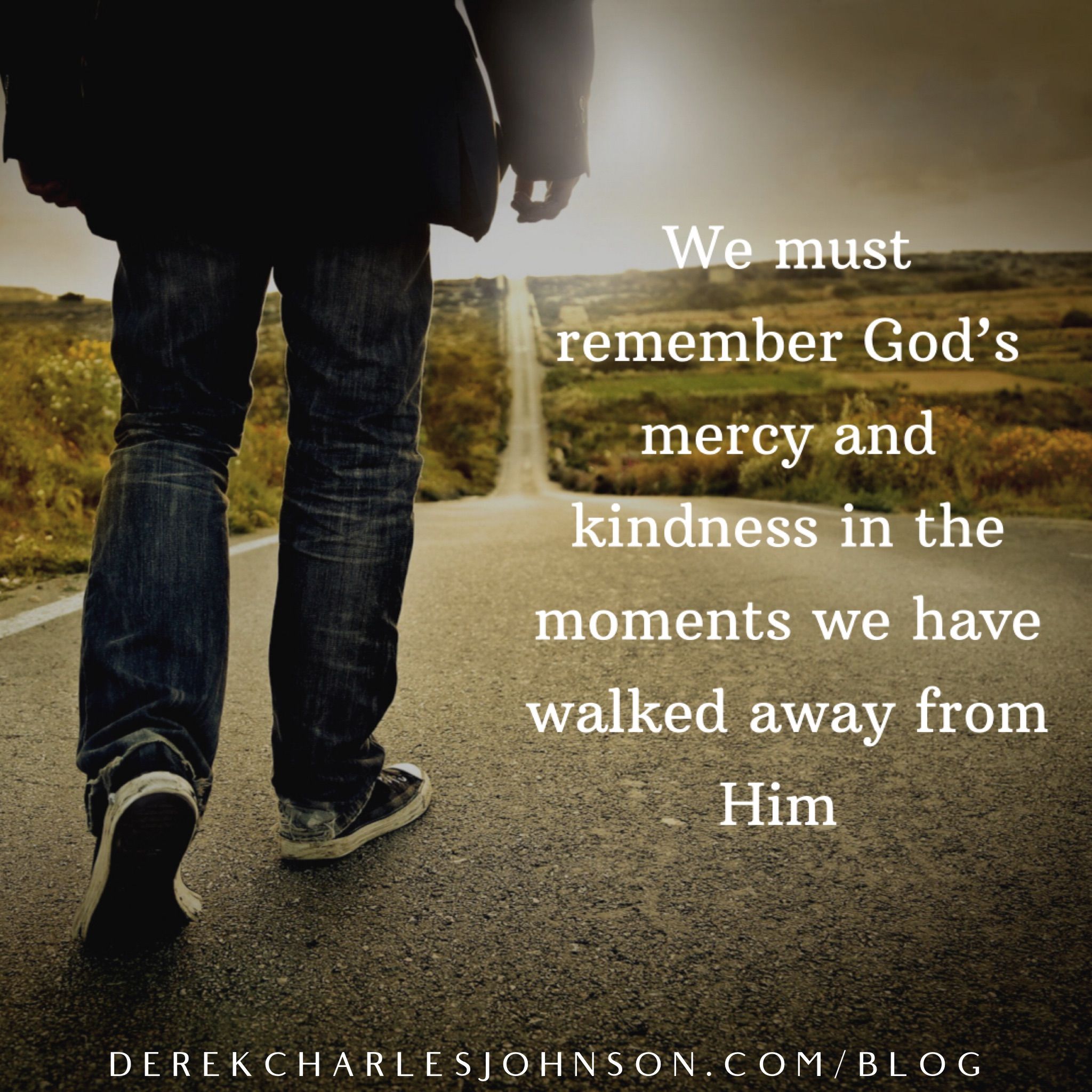 2.We can ask the Lord for cleansing and renewal 
It is not enough to just know God can cleanse.  We must ask for it and experience it.  As we move through verses 7-12, David is looking for washing and renewal.  David points us to the coming of Christ in whom we know cleansing is made permanently available.  Jesus' shed blood pays the penalty for our sin.  Although David did not have the knowledge of Christ's sacrifice in the context of the Old Testament, he is writing about what happens when we accept Christ's forgiveness:  Wash me, and I shall be whiter than snow.  Beyond this, David wants his relationship restored.  His sin has pushed away the Holy Spirit.  But by seeking forgiveness and a newness of heart, he is boldly asking for God's presence to remain:  Cast me not way from your presence, and take not your Holy Spirit from me. 
3.God can use our mistakes as a testimony to others 
Where does the Psalm go next?  It starts to turn outward and acknowledge that there is a responsibility laid upon those who are forgiven.  Then I will teach transgressors your ways, and sinners will return to you.  This "then" statement signifies that after restoration occurs, action steps lead us to go forth in victory; telling others and proclaiming the goodness of the Lord.  Was David proud of the sin he committed?  Was he trying to glorify his mistake?  No.  But he was willing to share his downfall to exalt his God and proclaim His goodness.  We do the same as we share about who we once were and who we are after Christ.  Even as Christians we mess up and sin.  But those are opportunities to tell others of the love and mercy of the Lord.  Without that knowledge, a dying world stays separate and apart from Him.  We share our experience in the hopes that others will come to know Him as Lord and Savior.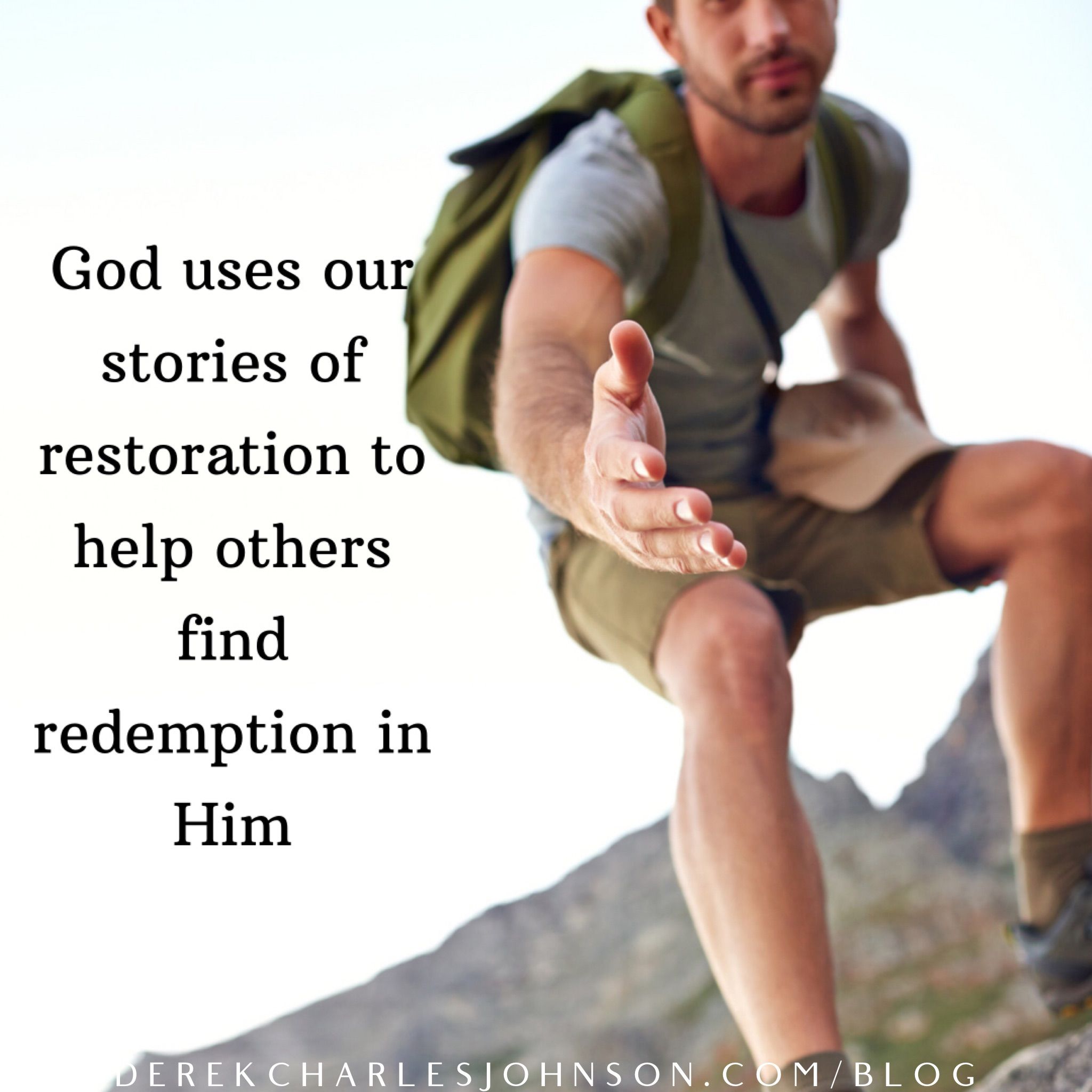 4.God looks at the heart, beyond any sacrifice 
We sometimes look at the mess we have made and believe we need to repay back our sin debt to God.  We have to do something to make things right again.  But David reminds us that no amount of sacrifice will delight the Lord.  This is the conclusion he comes to after these 15 or so verses.  For you will not delight in sacrifice, or I would give it; you will not be pleased with a burnt offering.  Sacrifices were temporary means of atonement and were central to ancient Israel's covenant with the Lord.  But God was looking beyond just sacrifice; He was after the heart.  Many could "check the box" so to speak and make a sacrifice, thus covering themselves.  But David realizes God wanted something beyond that.  He wants humility of spirit.  He wants us to lay down our pride.  He wants all of us.  The sacrifices of God are a broken spirit; a broken and contrite heart, O God, you will not despise. 
---
There is a lot more that could be said about this Psalm and I hope you will forgive a very rapid fire approach to a passage that has much to teach us.  I want to keep these blogs short and to the point and allow you to do more digging as you have time.  But as we wrap up today, I want to step back to that application piece I mentioned at the beginning.  It's important that we not just read about David's sin or put someone else's sin into this passage and just walk away from it.  We need to see ourselves in these verses.  To realize our sin has caused separation.  It has caused brokenness.  It has made us filthy and in need in cleansing.  And from there, we see the antidote.  We see the remedy.  David was some 1000 years before it.  We are some 2000 years after it.  It is Christ's saving work at the cross.  Praise God for Calvary! 
I don't know where you are at as you read today's blog.  You may have stumbled upon this and don't know anything about Jesus or the Bible.  But you feel like there is something missing and something keeps at you to find out the answer.  You may be a Christian but you've taken a turn in the wrong direction.  Maybe it's not a David-Bathsheba type of thing.  But fellowship has been broken with the Holy Spirit and you know you're not where you need to be.  Wherever you are at, hope is available.  It is offered to you in the form of Jesus Christ.  His grace is freely given to those who freely ask.  There is no additional cost or sacrifice.  But you must receive it and from there, you must pursue Him.  If I can be of support to you in any way, I'd love to chat further.  Even if it's just "Hey Derek, would you pray for me?", I am available. 
Guys I can't wait again for our discussion next week as we carry on in the Psalms.  Have a blessed day! 
Sign up to get these blogs delivered to your email inbox!  Visit http://derekcharlesjohnson.com/as-bold-as-lions 
Let's connect: 
Email:  info@derekcharlesjohnson.com 
Facebook:  https://www.facebook.com/derekcharlesjohnson1/ 
Instagram:  http://instagram.com/derekcharlesjohnson 
MeWe:  https://mewe.com/p/derekcharlesjohnson 
Be very careful, then, how you live—not as unwise but as wise, making the most of every opportunity, because the days are evil.  Therefore do not be foolish, but understand what the Lord's will is.  Ephesians 5:15-17