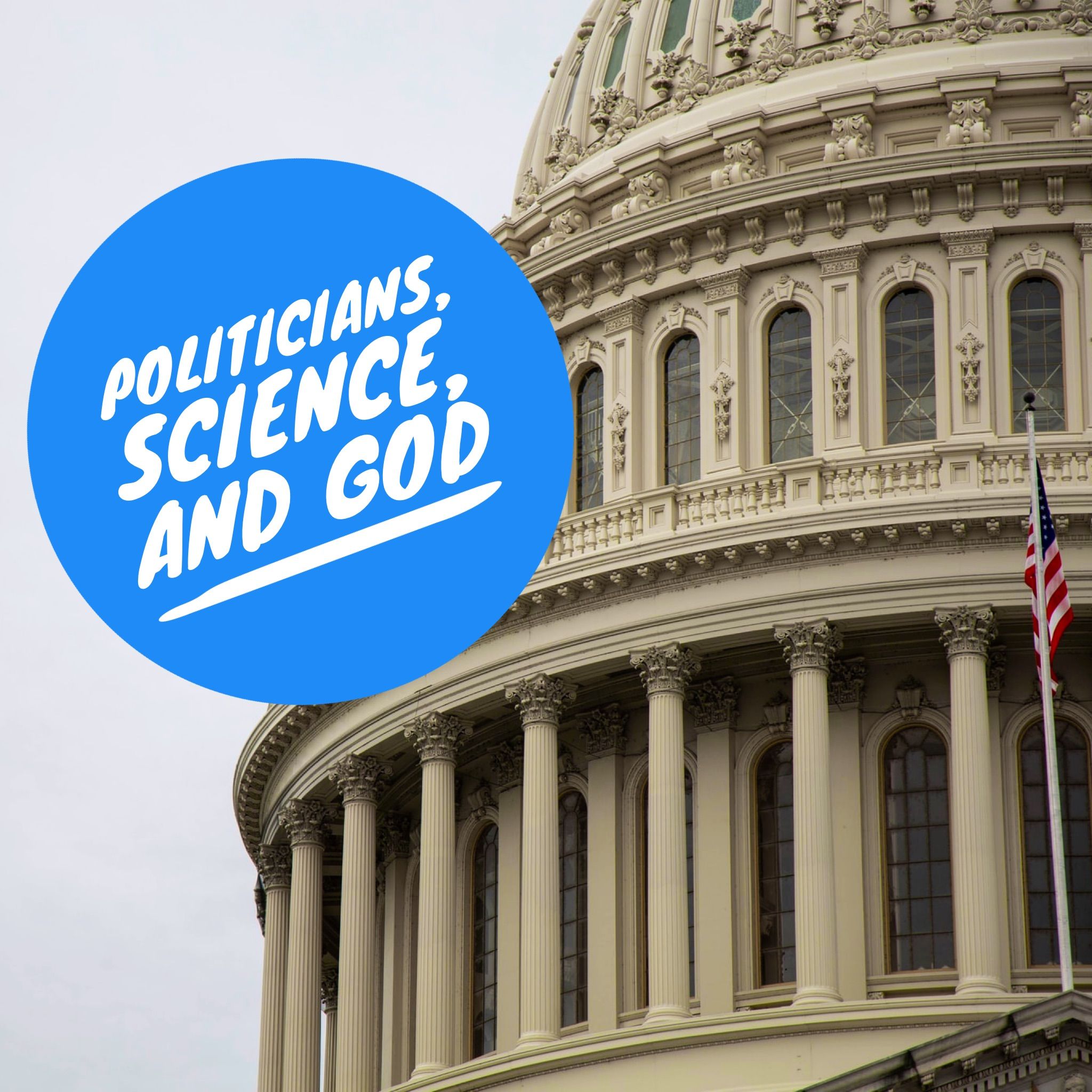 Wow. There are really some godless individuals in the halls of government, entertainment, and the public eye. If not for anything else, this crisis is exposing men and women for how they really think. Whether it's mocking the Vice President for praying with his task force or looking at declining cases and saying "God did not do this," the true intent of man's heart is being exposed. 
It should come as no surprise but it takes a moment like this to see where people put their trust. I am not against science. I am not against medicine (I'm a pharmacist by profession). But I'm against the idea that science ALONE holds the hope for beating this. If we're honest, the dark side of science and the fact that we don't always know what we're doing is what got us into this mess. Just look at this week's news out of the Wuhan lab. 
So as Christians I think our response must be two-pronged: pray for the leaders working out solutions that they would be given wisdom. Whether they believe in God or not, God can still give them the ability to make wise decisions. Along with that, pray that God directs our scientists and researchers to find the answers. That He would guide those processes to be swift and accurate and that the solutions are ultimately safe for the general population. 
We know God is sovereign over this whole thing. The irony of people discounting His presence is the fact that without His merciful hand, this could have been much worse. He is abounding in love, slow to anger, and we stand in the midst of His grace. 
Let's keep moving forward. The body of Christ must come together and get back to Kingdom work. We've been too distracted with lesser things for far too long.
---
I searched for the context of this quote and I believe this is accurate. This was Anne Graham Lotz being interviewed by CBS after 9/11. Her words still ring true today.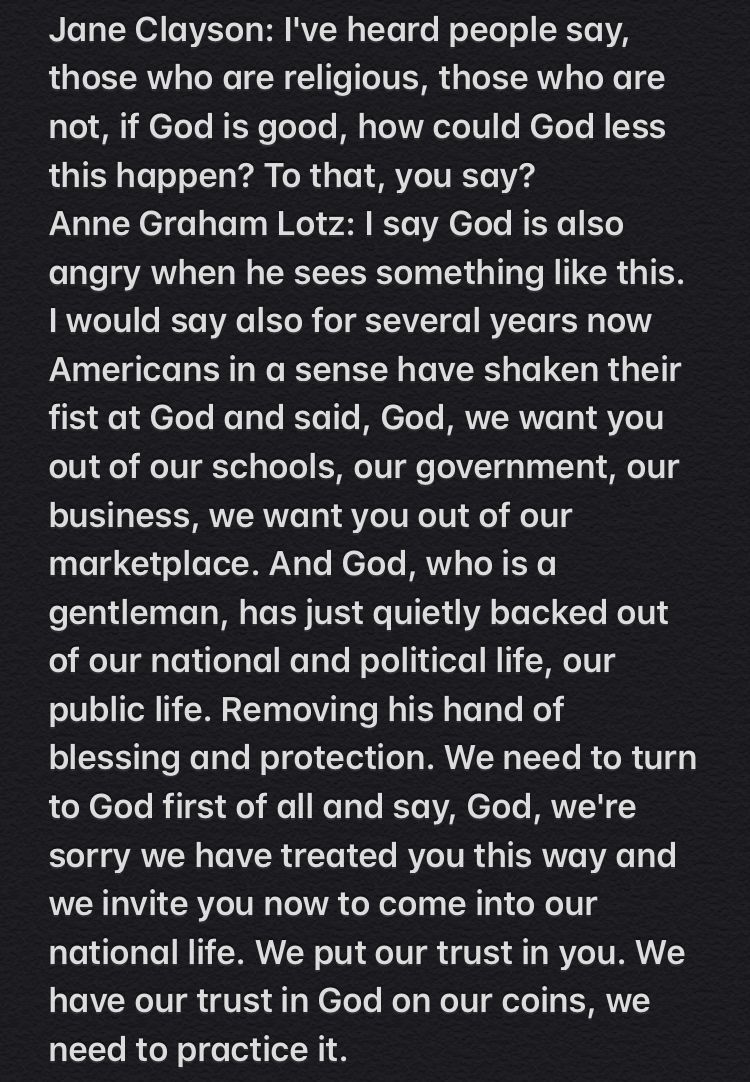 Would love to hear from you!  Please feel free to reach out at info@derekcharlesjohnson.com