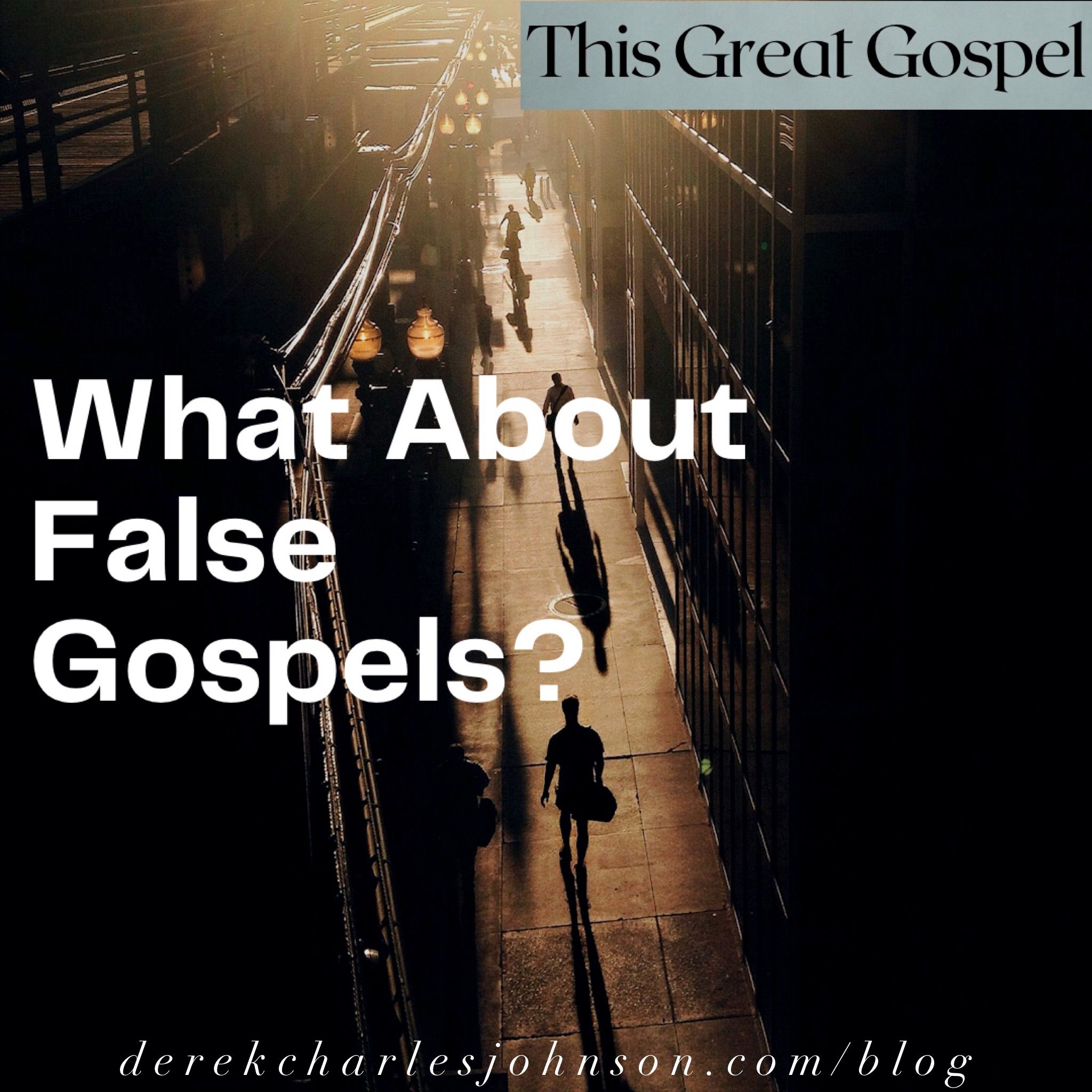 Wrapping up a series on how to share and defend the Gospel, I wanted to take a week just to focus on some of the falsehoods that exist as we encounter our world.  Whenever the truth of Scripture is watered down, the entire Body of Christ suffers as a result.  There is coming, I believe, a day in which we will no longer be able to share so openly and freely about what we hold as true.  Why?  Because eventually the uncompromising truth of the Bible collides head-on with a world that wants to do life as it feels necessary.  Certain sins cannot be talked about because they are "culturally acceptable."  To speak against those things will be akin to hate speech.  Which is ironic because we speak the truth in love.  Whenever we are lifting up God's holy standard, we are doing so because His word is perfect and true.  By it, we have the means to experience life to the fullest.  The world's standard inevitably leads to brokenness, hurt, and pain.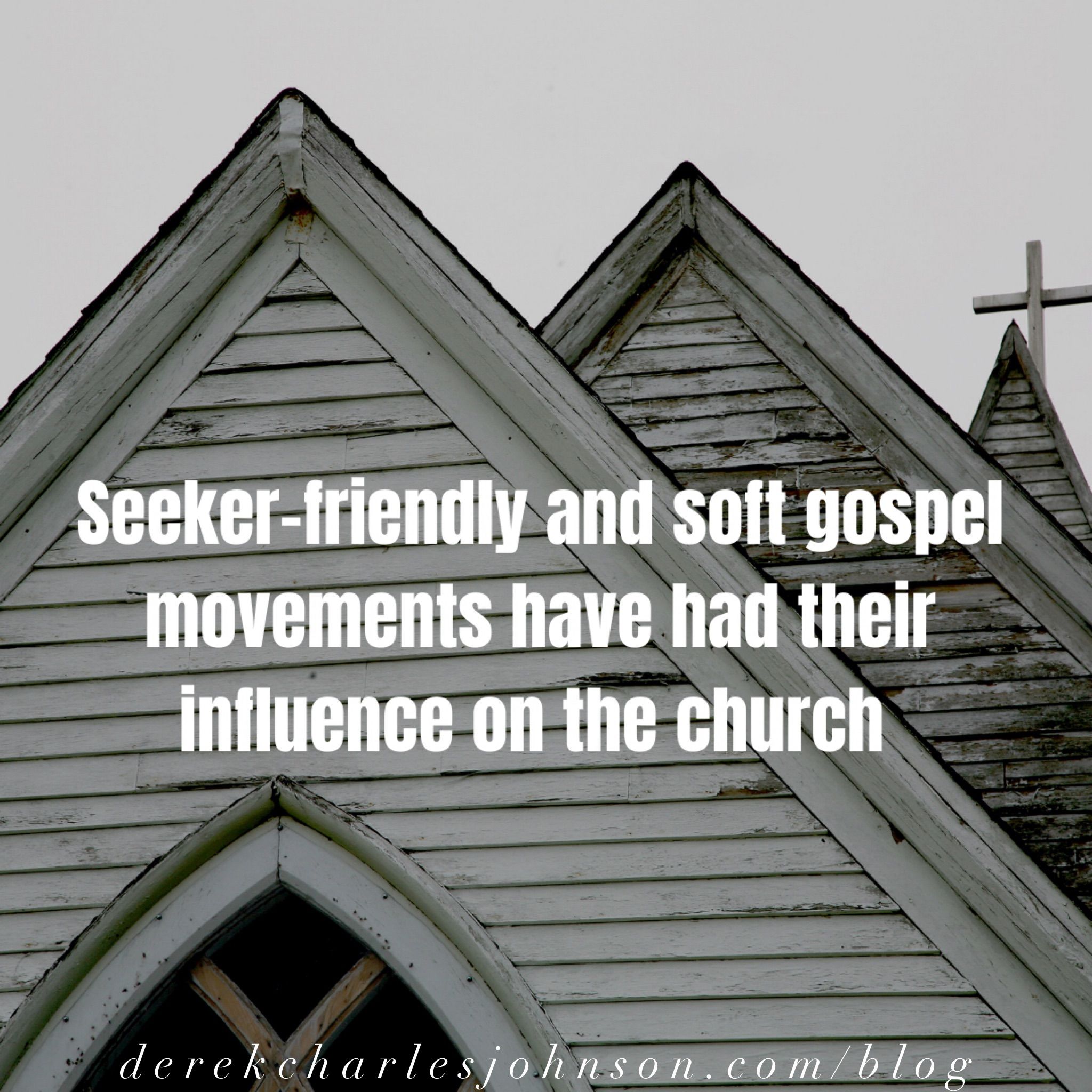 Because of the rise of relevant-ism and seeker-friendly movements, the church has allowed compromise to seep into our pulpits.  The likes of Rob Bell and Oprah have become experts in the area of spirituality, but it's not a spirituality rooted in truth.  Many have gone looking for feel good messages.  Rather than facing a path that acknowledges sin, repentance, and living for Christ, they have sought a path of God's love without any obligation to change on their part.  Hear me out:  Christ doesn't call us to clean up our act before we come to Him.  But that big word "sanctification" (from the first week of this series) is a marker as we grow in Him. 
We must be able to recognize what sort of things exist that are false.  We must have an awareness of these ideas even as they come into our churches, our homes, and our fellowships within Christ.  Good shepherds (those who pastor but also spiritual leaders of the home) watch over their sheep.  They protect the sheep; both from within and without.  A shepherd must have his or her spiritual antennae always up and always looking around for anything that is "off."  Let's dive in for this last discussion in our 3-part series. 
1. Being able to defend against false gospels means we must know the truth 
If any of you lacks wisdom, let him ask God, who gives generously to all without reproach, and it will be given him.  James 1:5 
There have been some consistent themes throughout this series and the one I keep coming back to is this:  read, understand, and grow in God's word.  This is a reminder to myself as much as it is to anyone else.  I can get caught up in various expert opinions.  I can read too much of what this person or that person has to say…this church or ministry or movement.  But if I am not in God's word first and allowing it to transform me, I'll start to rely more heavily on a word from man than a word from the Lord.  This isn't to say that there are not trustworthy and reliable people who we should be listening to.  Certainly God puts those people into our lives for a reason and we should follow sound preaching and teaching.  But none of that should take the place of our own study and investigation of the pages of Scripture.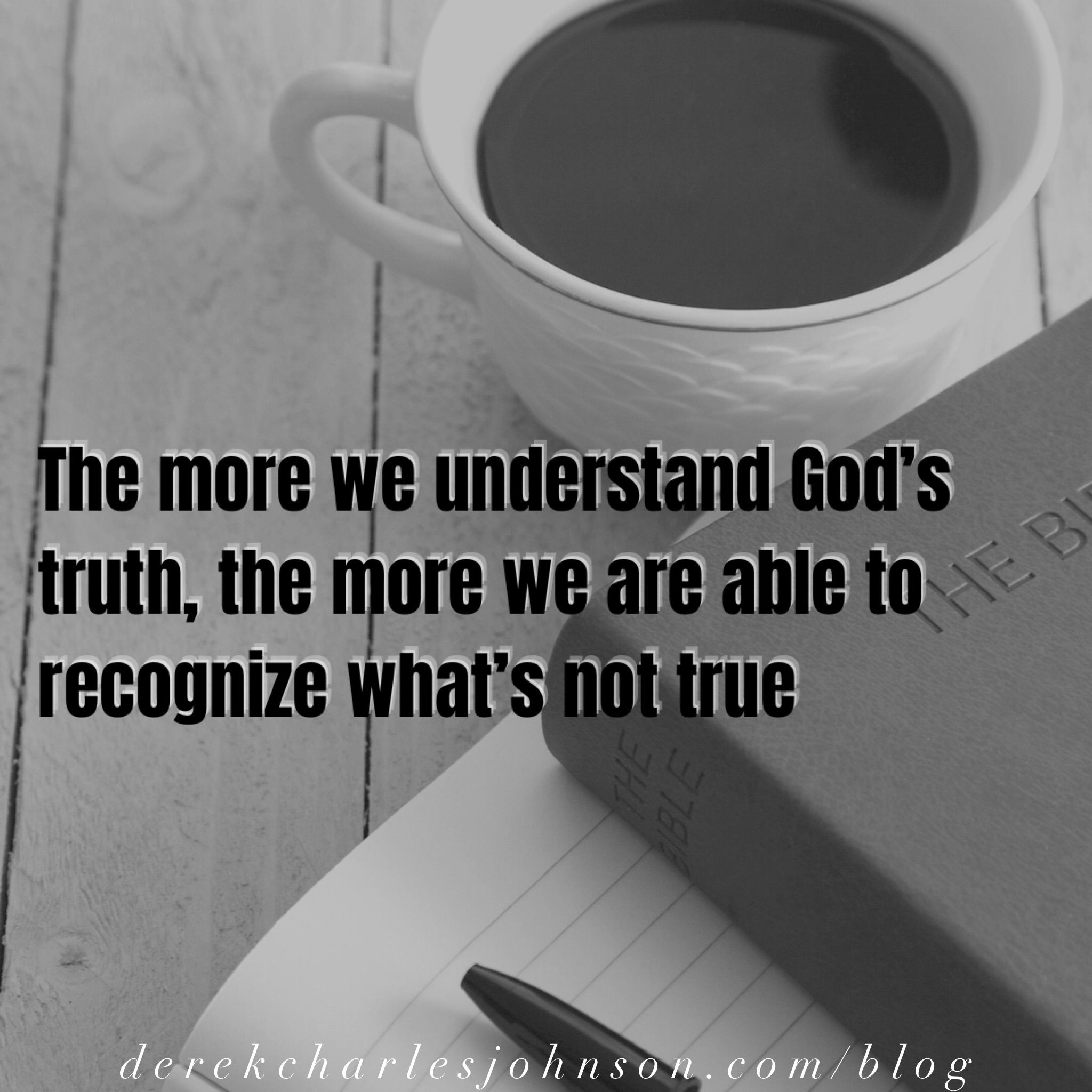 As we start to line our lives up more closely with Scripture, we begin to sense the things of this world that are not accurate; especially in terms of false gospels.  One key method is to examine the fruit that has come from a certain teaching.  This can help to establish merit and validity.  Are people being saved and getting baptized?  Are they telling others about Jesus?  Does the minister/movement/teaching ignore or cut and paste various parts of Scripture?  Being familiar enough with the Bible helps you determine when things are not quite right.  When you get that impression and if there's a lack of fruit, you should examine further whether or not this person is someone you should be listening to. 
2. Identify truth claims that are simply inaccurate 
The tempter came to Him and said, "If you are the Son of God, tell these stones to become bread."  Jesus answered, "It is written: 'Man shall not live on bread alone, but on every word that comes from the mouth of God.'"  Matthew 4:3,4 
I'd be remiss if, in a discussion of false gospels, I didn't mention that Jesus Himself was tempted with falsehoods by Satan.  The response Jesus had each time was to rely on God's word.  He countered Satan's empty deception with the fullness of the truth of God's word.  OK.  So we talked about this in point #1.  But what are some falsehoods we can readily dismiss today?  Again, I'm fueled a bit to respond to the Rob Bell's and Oprah's of the world.  They've had a lot of influence on society and the church in general.  Here are a few teachings that I believe exist, some of which may be tied back to these false teachers OR someone else in popular culture these days: 
Everyone goes to heaven, hell is not real. 
All roads lead to heaven (an extension from the first point and really means any religion is valid). 
The Bible is full of allegory and is not to be taken literally.  It is also not inerrant. 
The God of the Old Testament and the God of the New Testament are two different Gods. 
Jesus was not the Son of God. 
Works are what truly save you (more of a legalistic, works-based mentality).  Good works must outweigh bad. 
You can constantly lose your salvation. 
Salvation is Jesus plus other things (Jesus + speaking in tongues, Jesus + baptism, Jesus + communion, etc) 
Although this is a very short list and we could add A LOT more here just from what is currently going on, I think you get the picture.  I hope the takeaway is clear:  we have to know what is false in order to combat it with Scripture, just like Jesus did.  One example:  how do we know hell is real?  Well, the Bible talks about it and makes pretty clear that it's a real place and real people are going to end up there:  "Then He will say to those on His left, 'Depart from Me, you cursed, into the eternal fire prepared for the devil and his angels.'"  Matthew 25:41  The Rob Bell's of the world may like to hyper-contextualize things and say that a literal hell really isn't real.  But the pages of Scripture seem to say otherwise while at the same time, make a way for men and women to know Jesus and be saved. 
3. Be motivated in love, but uncompromising in truth 
Rather, speaking the truth in love, we are to grow up in every way into Him Who is the head, into Christ, from whom the whole body, joined and held together by every joint with which it is equipped, when each part is working properly, makes the body grow so that it builds itself up in love.  Ephesians 4:15, 16 
One other truth we keep coming back to is this:  we must speak the truth in love.  The church is often known for the things it is against.  From this, the world looks at Christians as a bunch of do-gooders who subscribe closely to a list of rights and wrongs.  We have to break through and break out of this perception.  As we encounter falsehoods, we must identify why the belief is untrue but lovingly correct and steer towards what is true.  I don't want to tell anyone hell is not real so that they can sleep better at night.  In Christ, I don't think that makes any sense.  I think sharing the love of Jesus and why sin, hell, and eternal punishment exist is a more loving but honest approach.  Each conversation must be done out of a motivation of love and sincere desire to express truth.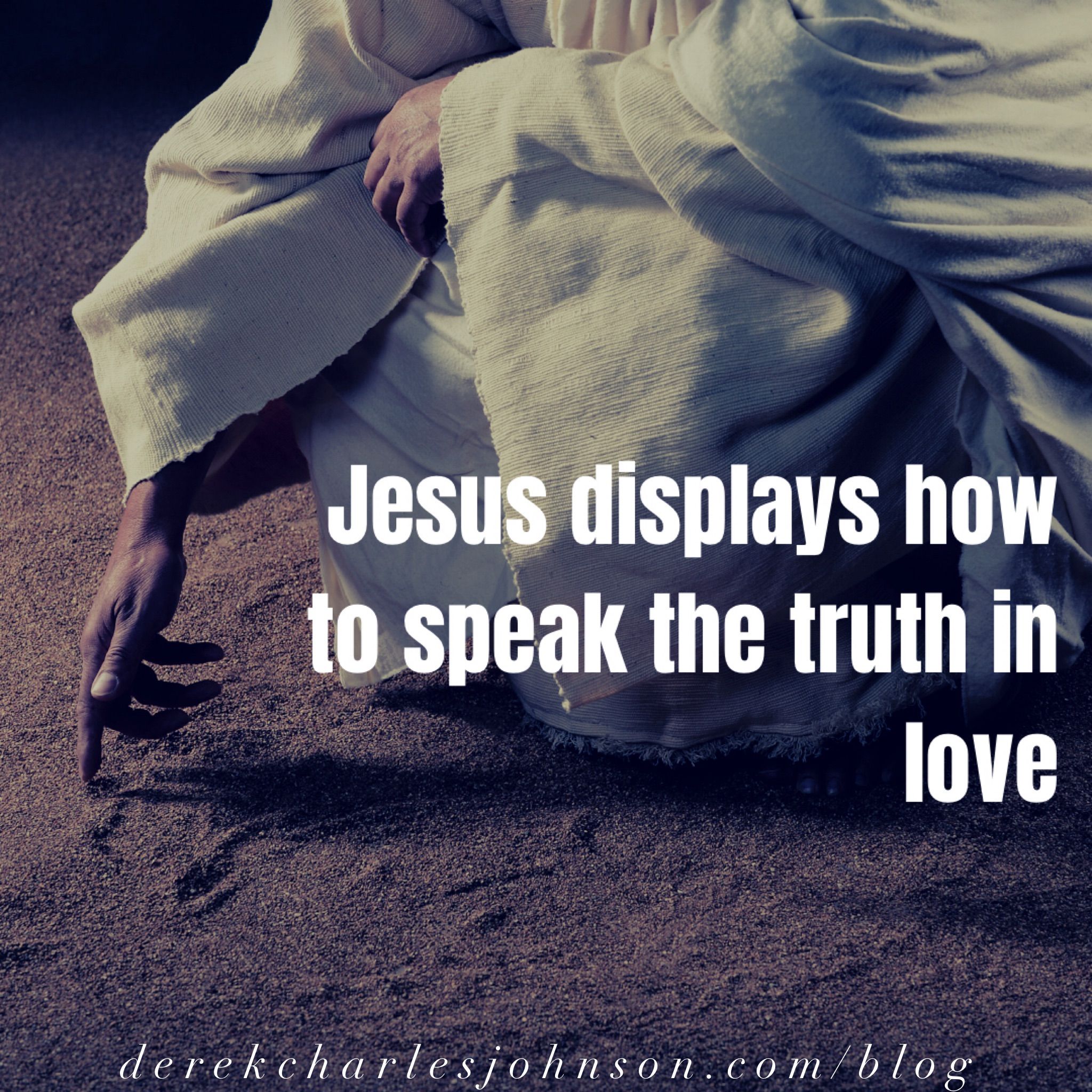 Jesus was the embodiment of this.  From John 4, we see His encounter with the woman at the well.  Did He endorse her life of loose living?   She was married 5 times and was currently with a man not her husband.  He gave no endorsement of this lifestyle.  At the same time, did He lay upon her condemnation and shame?  No.  He simply pointed her to truth.  He revealed Who He was: 
But the hour is coming, and is now here, when the true worshipers will worship the Father in spirit and truth, for the Father is seeking such people to worship Him.  God is spirit, and those who worship Him must worship in spirit and truth."  The woman said to Him, "I know that Messiah is coming (He who is called Christ). When He comes, He will tell us all things."  Jesus said to her, "I Who speak to you am He."  John 4:23-26 
---
Guys I hope this discussion today and this series overall has been helpful.  One part I didn't have time to cover was the area of "deconstruction" as it relates to former Christians; those who have walked away from their faith.  This ties into the matter of false gospels as well and has become its own subset within our culture.  It has influenced the church.  Certain people who have left the church or left Christianity as we know it have been quite vocal about their "journey of faith" and their deconstruction of what they believe.  Typically, this is a path that leans towards atheism or at least agnosticism (we cannot know whether or not God exists).  It is worth some extra study and a previous blog I wrote touched upon it called I Will Not Be Shaken. I urge you to check it out if you have time. 
As always, I love hearing from you and how these messages resonate with you.  I would love to pray for you if there are any needs you have.  If you have read this series and feel like there are some steps you need to take in response, please let me know.  I'd love to walk with you in that journey. 
God bless you guys!  See you again soon. 
Sign up to get these blogs delivered to your email inbox!  Visit http://derekcharlesjohnson.com/as-bold-as-lions 
Let's connect: 
Email:  info@derekcharlesjohnson.com 
Facebook:  https://www.facebook.com/derekcharlesjohnson1/ 
Instagram:  http://instagram.com/derekcharlesjohnson 
MeWe:  https://mewe.com/p/derekcharlesjohnson 
Be very careful, then, how you live—not as unwise but as wise, making the most of every opportunity, because the days are evil.  Therefore do not be foolish, but understand what the Lord's will is.  Ephesians 5:15-17