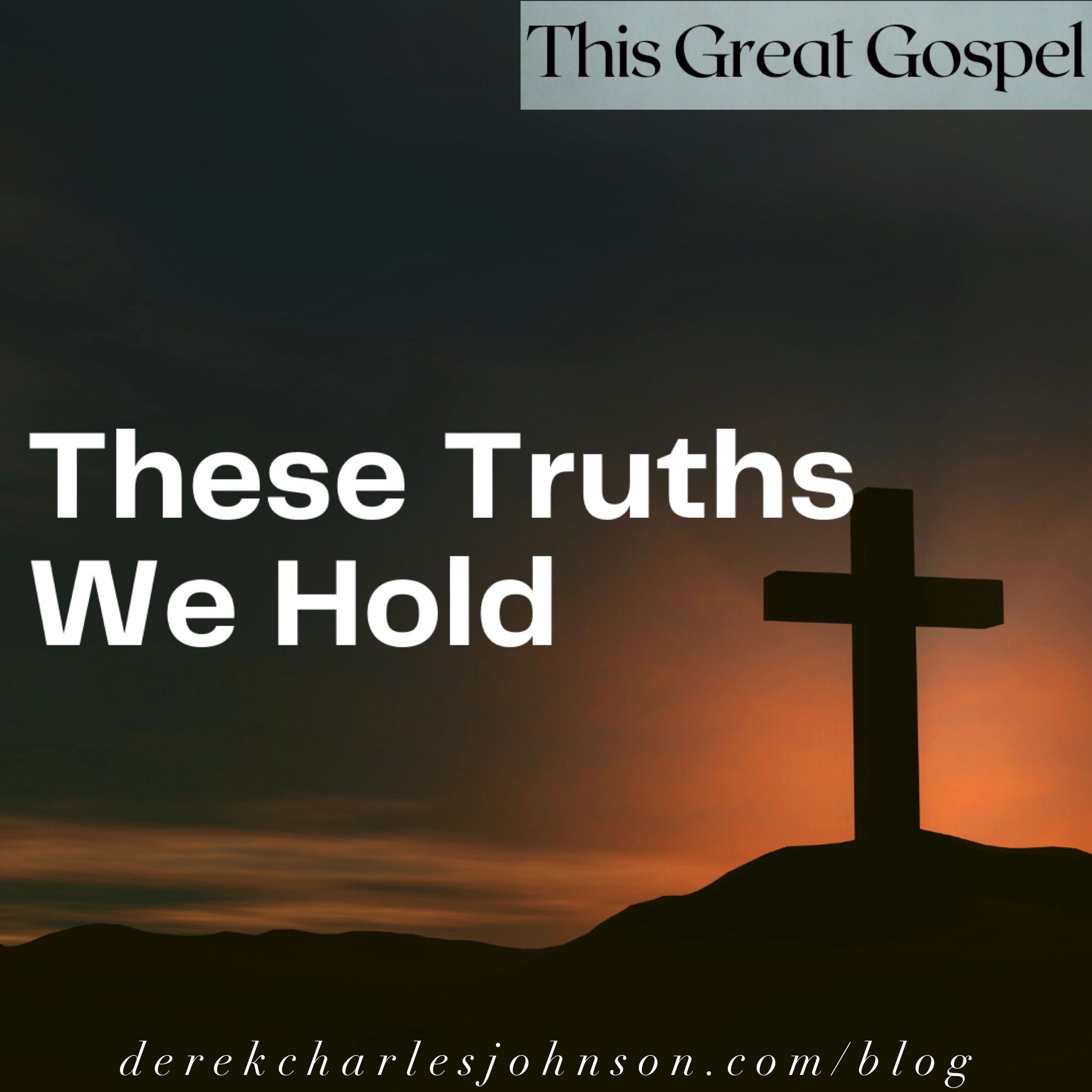 In plotting out a blog series for this upcoming month, I was stirred to think about the faith we possess.  In my own life, I wrestle with how well I understand what I believe and whether or not I can communicate it.  I say "wrestle" because in my own head, I get what it means to be a Christian.  I know some of the standard phrases and things we get accustomed to if we are in Christian circles very long.  But how well I can relay what I believe to a non-believer, that is another story. 
As Christians, I think we have to know what the tenets of our faith are at a baseline minimum.  We have to know certain unwavering aspects and understand why they are unwavering.  I think a series like this is appropriate because the goal posts in Christianity are constantly being moved.  The markers of what the Bible says and how we live and interact with this world are not as fixed as we would hope they would be.  The "watering down" of doctrines and beliefs has led to confusion within society about what being a Christian actually means. 
A term that became hip during my 20s and 30s (around the early 2000s) was this term "relevant."  It was at a time in which the church was beginning to undergo a transition period.  I saw in my generation in particular, a desire to answer the question "How do we engage a culture that does not know Christ?"  There was some good that came out of this but also some bad that still plagues us today.  I believe terms like "seeker-friendly" and the "emergent church" became popular around this period as well.  Some of this led to the church to do a better job at engaging the world.  Sadly, a lot of it led to more influence of the culture on the church, rather than the other way around. 
What I hope to do today is to get back to what makes our faith unique and center on some reminders for all of us.  If we can continue to come back to these things, I believe we'll strengthen our testimony and be able to bring God glory.  Let's dive in! 
1. Know what you believe 
But grow in the grace and knowledge of our Lord and Savior Jesus Christ. To him be the glory both now and to the day of eternity. Amen. 2 Peter 3:18 
In coming to know the Lord, we are made aware of our sin and our separation from God.  But why are those things a concern?  Without a remedy, our sin is a stumbling block that keeps us from accessing the Father.  For many in the world, this realization does not occur because they are blind to their own sin.  It truly takes the Holy Spirit to reveal this and the willingness of the individual to respond to that prompting.  If we go back to that moment when we acknowledged Christ, that is when we confessed our sins, made Christ Lord in lives, and asked Him to dwell within us through the Holy Spirit.  At that point and moving forward, our hearts start to undergo a transformation.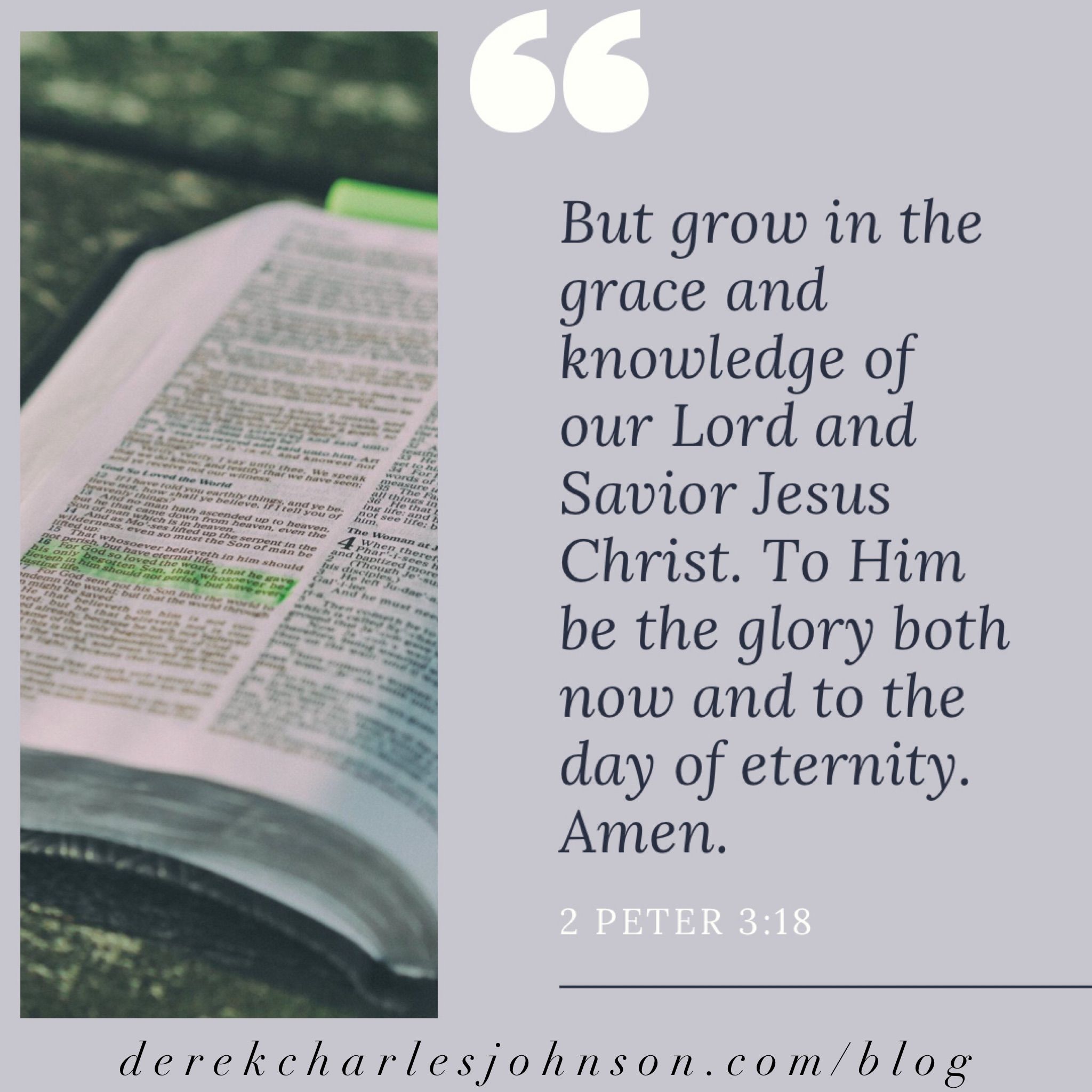 What comes along with this faith are tenets we must uphold.  Certainly we can go to places like the 10 Commandments and understand these are a good moral code to follow and live by.  But it is God's whole word that we must abide by.  In addition, we acknowledge certain things like the inerrancy of Scripture, the perfection and sinless nature of Christ, His Second Coming, and so forth.  A great reminder of all that we believe and something lifted from the Bible is the Apostle's Creed.  We do well to review it and even commit it to memory (this is a contemporary version): 
I believe in God, the Father almighty, 
creator of heaven and earth. 
I believe in Jesus Christ, his only Son, our Lord. 
He was conceived by the power of the Holy Spirit 
and born of the Virgin Mary. 
He suffered under Pontius Pilate, 
was crucified, died, and was buried. 
He descended to the dead. 
On the third day he rose again. 
He ascended into heaven, 
and is seated at the right hand of the Father. 
He will come again to judge the living and the dead. 
I believe in the Holy Spirit, 
the holy catholic Church*, 
the communion of saints, 
the forgiveness of sins, 
the resurrection of the body, 
and the life everlasting. Amen. 
*meaning the universal Christian church—all believers in Jesus Christ 
2. Know that sanctification is a life-long process 
Do not be conformed to this world, but be transformed by the renewal of your mind, that by testing you may discern what is the will of God, what is good and acceptable and perfect.  Romans 12:2 
It is important enough to mention on this side of eternity we are works in progress.  I stated that at the point of salvation, our hearts start to begin a transformation.  The big theological term for this is "sanctification" and most Christians believe this is a continual process.  We are not one and done when we pray our prayer of confession and acknowledge Christ as Lord.  We must continually live in a posture of growth and repentance for what things we have done:  whether knowingly or unknowingly.  I do not believe a person can lose one's salvation.  I don't want to go too far down that road.  But I do believe we can have sincere or un-sincere commitments which reflect how we navigate our lives.  I hope that makes sense!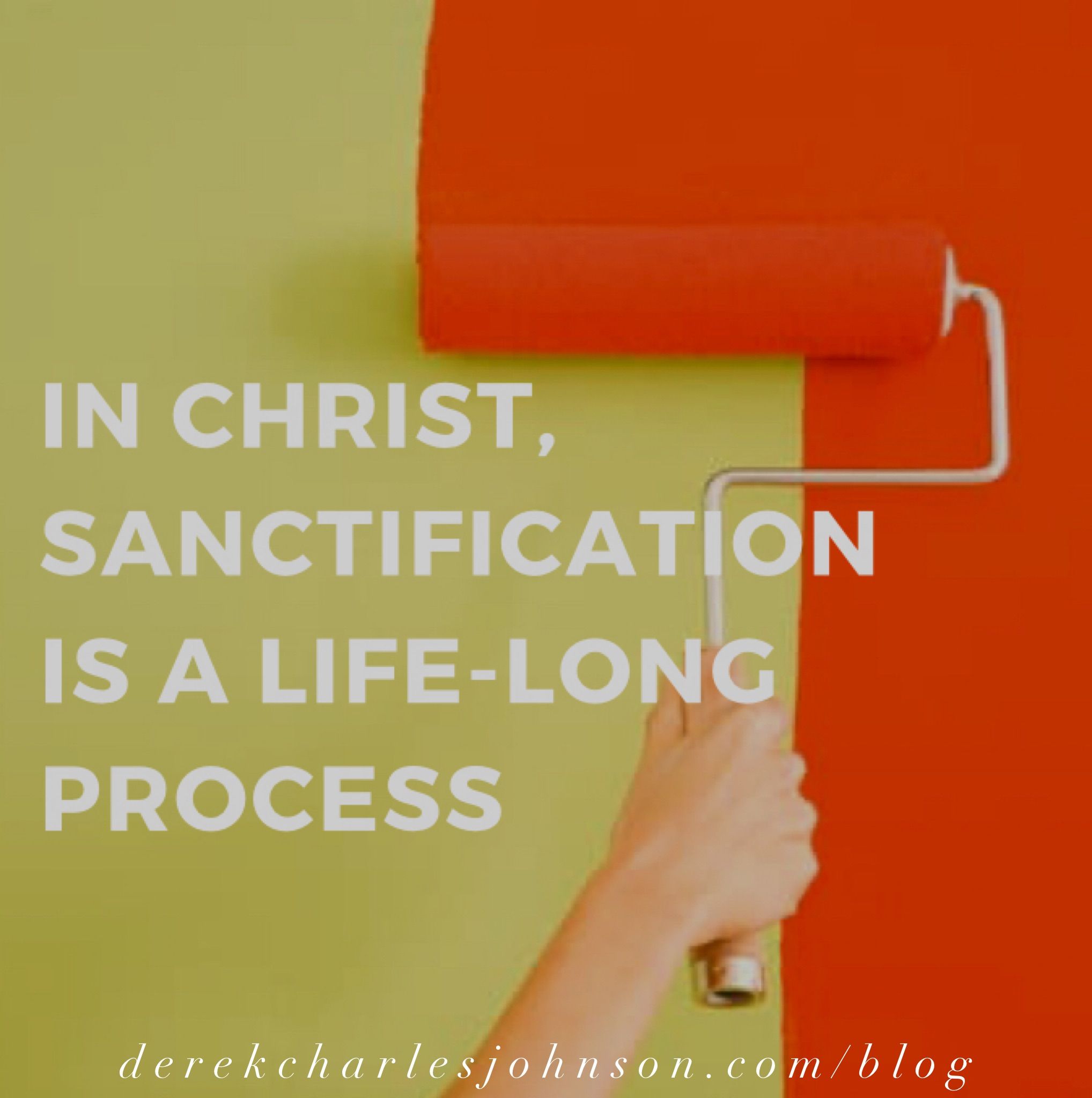 An analogy I like to use here is the inward man/outward man idea.  As followers of Christ, inwardly we are being made new.  We reflect Christ everyday that we walk in Him and are transformed by prayer and Scripture.  Outwardly, we waste away as we physically age.  For those in Christ, these are realities.  But for a person apart from Him, the physical and the spiritual deteriorate.  If a person never realizes their need for salvation, their own indwelling spirit does not get transformed.  If no intervention happens before death, that person (no matter how good), is doomed to a life apart from God; eternally separated.  This is not a popular idea especially as one gets into "seeker friendly" and relevant movements.  But from Scripture I cannot support any reason to believe otherwise.  Hell is real. 
3. Know we exist in the world, but we are not of it 
Do not love the world or the things in the world. If anyone loves the world, the love of the Father is not in him. 1 John 2:15 
This is the point that is a slippery slope at times for those who desire to engage with the culture.  It's matter of being deliberate and uncompromising, if I can be honest.  The tenets of faith we hold to must be firmly established and understood.  From there, we observe culture though the lens of our faith.  Rather than taking any of God's word and adapting it to make it fit, we look at where His word can be applied.  Sin is sin.  We cannot compromise on what God has called wrong.  But the Gospel comes in to bring awareness of Christ's love and His sacrifice for our brokenness.  As a whole, the world is broken.  But it doesn't realize it's own state.  One on one, we have opportunities to affect and influence individual hearts.  Jesus met people right where they were at but by doing so, He did not validate sin.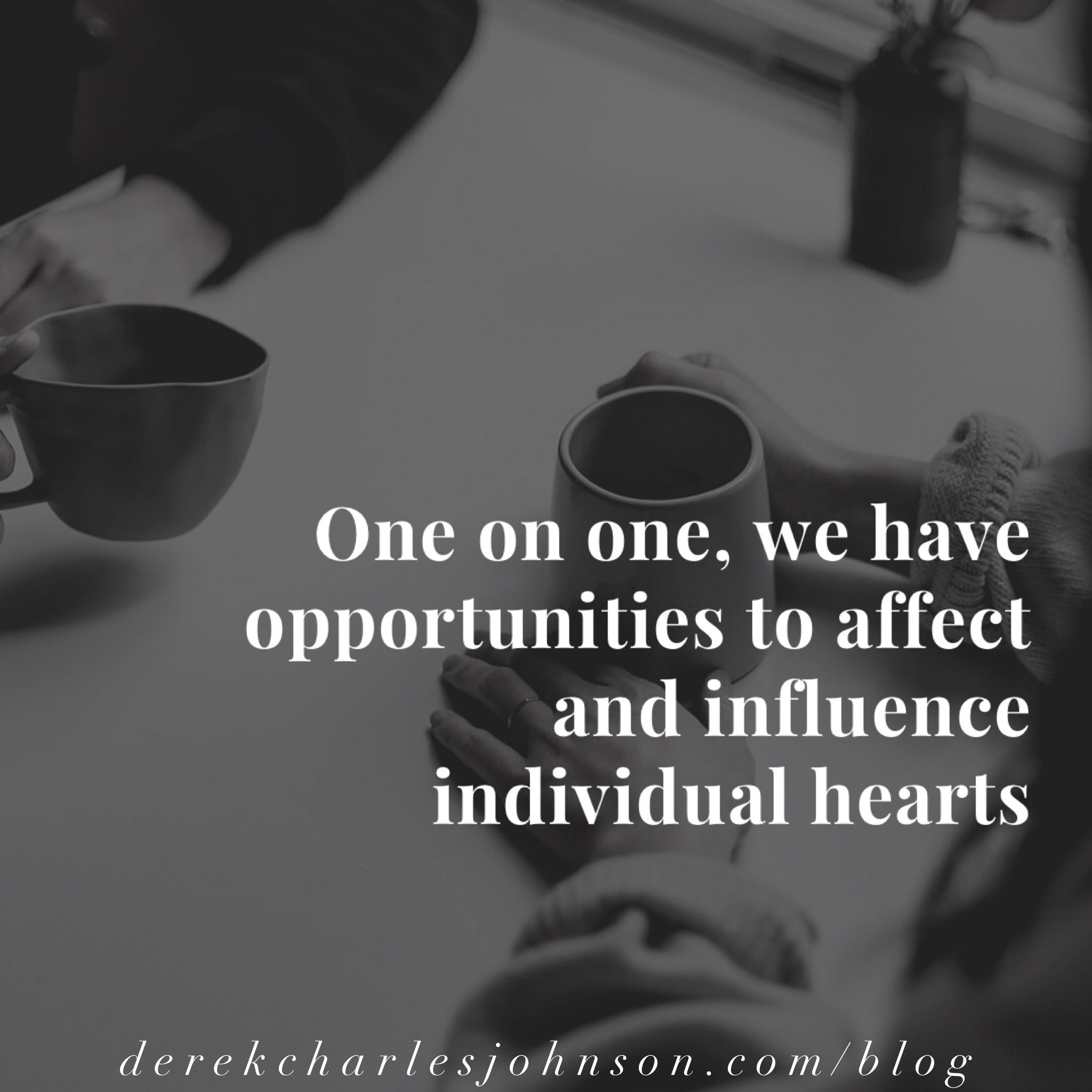 The relevant and seeker friendly movements have strayed when they have taken a soft stance on things Scripture clearly calls out.  We see the ripple effects all around us.  Gay marriage, abortion, and confusion of gender (transgenderism) are three issues that the Bible is clear on (for Scriptural support see Genesis 2:24, Jeremiah 1:5, Genesis 5:2).  There are more things that have caused compromise but those are some of the most glaring.  What is clear is that when Christians stop engaging certain issues out of fear, the culture overrides and begins to influence the church.  It then dictates to the church what is right and wrong and Scripture takes a backseat. 
---
We've covered a bit of ground here and there's so much more that could be said.  One last thing I want to mention is that there is a uniqueness to the Christian faith that no other religion can boast:  Jesus is Lord and He died for mankind.  No other "god" in any other religion makes these claims nor has any other god laid down his life for the sake of his followers.  Jesus is unique in that He is the only access to God and we must go through Him in order to know the Father and have right standing with Him:  Jesus said to him, "I am the way, and the truth, and the life. No one comes to the Father except through me.  John 14:6  Jesus is set apart and those claims of Christ either have to be wholly dismissed or wholly accepted.  There is no middle ground. 
I hope this helps you in your own walk and again, if for nothing else, it gives you some reminders today of what you already know to be true.  Even in our longevity in the faith, we have to keep coming back to the basics.  We have to be able to unpack it for ourselves so that we can help others around us understand.  Much of where it begins is in just simple conversations as we do life together with others.  I pray those conversations are led by the Lord as you have them.  God bless you guys! 
Sign up to get these blogs delivered to your email inbox!  Visit http://derekcharlesjohnson.com/as-bold-as-lions 
Let's connect: 
Email:  info@derekcharlesjohnson.com 
Facebook:  https://www.facebook.com/derekcharlesjohnson1/ 
Instagram:  http://instagram.com/derekcharlesjohnson 
MeWe:  https://mewe.com/p/derekcharlesjohnson 
Be very careful, then, how you live—not as unwise but as wise, making the most of every opportunity, because the days are evil.  Therefore do not be foolish, but understand what the Lord's will is.  Ephesians 5:15-17