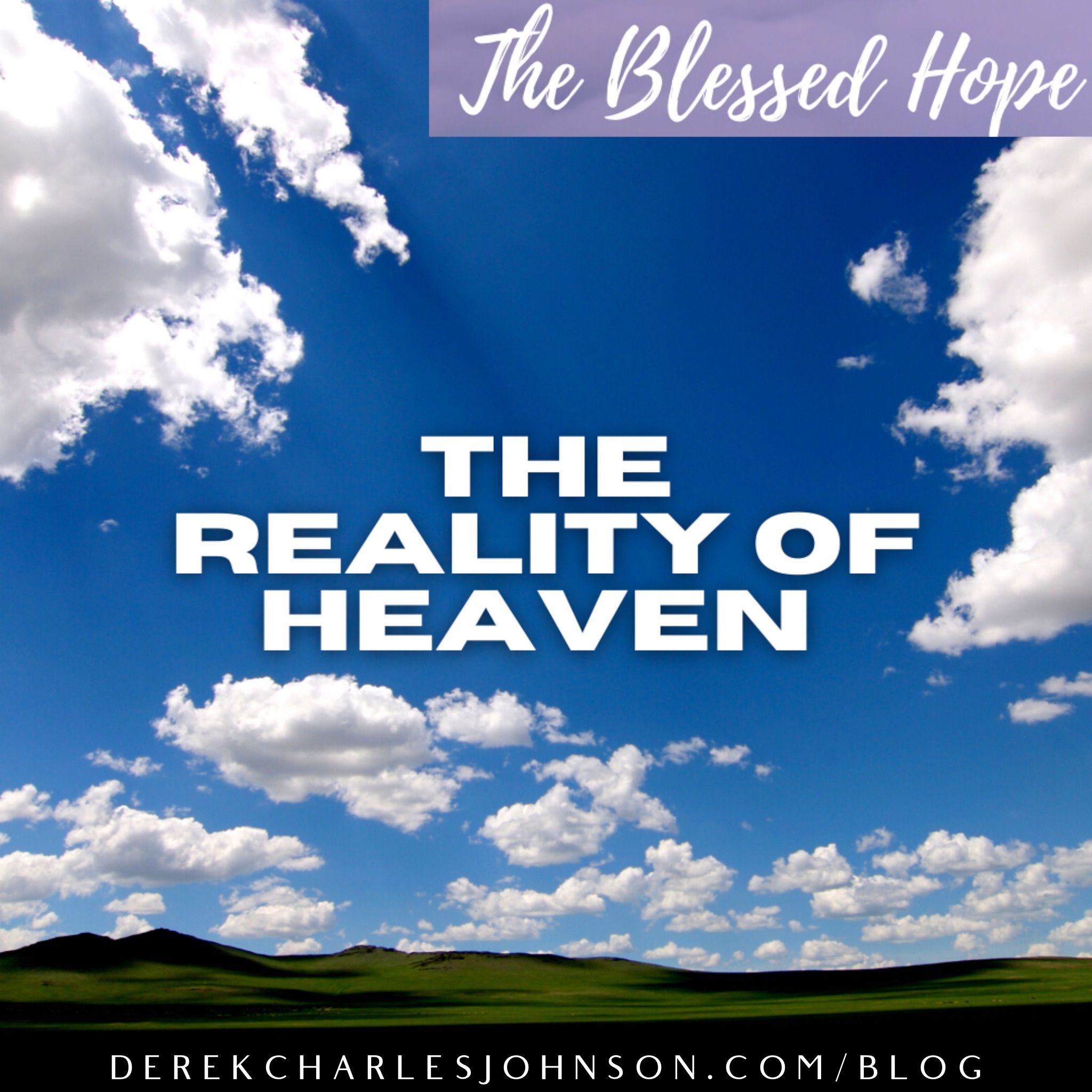 For the grace of God has appeared, bringing salvation for all people, training us to renounce ungodliness and worldly passions, and to live self-controlled, upright, and godly lives in the present age, waiting for our blessed hope, the appearing of the glory of our great God and Savior Jesus Christ, who gave Himself for us to redeem us from all lawlessness and to purify for Himself a people for His own possession who are zealous for good works. Titus 2:11-14 
There's a lot of ground we could cover in this last installment of The Blessed Hope.  To talk about eternity and Heaven…well, entire books have been written on this topic.  I know a simple blog post doesn't do justice to an immense area of study such as this.  But I do know of one book, the Bible, which can give us plenty of answers to give a lot of direction. 
This will be fairly rapid-fire once again today (that seems to be a theme lately with my blogs!).  So I hope you'll forgive me if I touch on several points and leave discussing each to a few brief sentences.  Brevity is key and sometimes I have a hard time finding it!  But I hope today will be a blessing as you and I consider Heaven.  It is a real place.  Those who have trusted in Jesus will go there.  In many ways, my heart and spirit longs for it. 
Let's dive in today and start pulling out some truths that we can stand on! 
What Do We Know About Heaven? 
Streets of gold — The streets of the city were made of pure gold, clear as crystal.  Revelation 21:21 
No sun, no night — And the city did not need the sun or the moon. The glory of God was shining on it, and the Lamb was its light.  Its gates are always open during the day, and night never comes.  Revelation 21:23, 25 
The Lamb is on the throne —  And I heard every creature in Heaven and on Earth and under the Earth and in the sea, and all that is in them, saying, "To him who sits on the throne and to the Lamb be blessing and honor and glory and might forever and ever!"  Revelation 5:13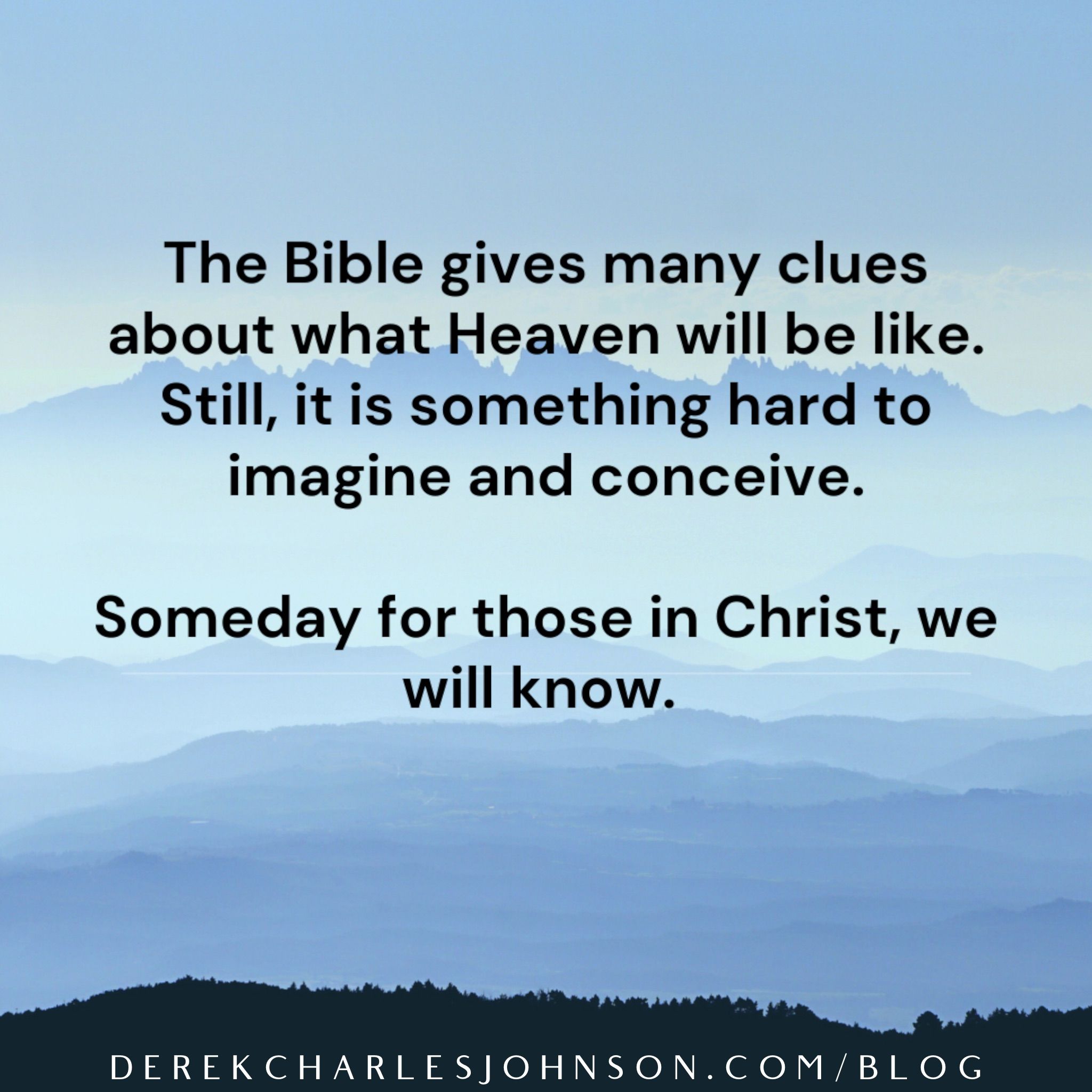 From just these verses, it appears Heaven is a place of beauty.  It is a place like no other — whether in this world or beyond.  It is place of continual light and continual praise.  It is hard to imagine it because anything in this world pales in comparison.  But it will be a place beyond any of our wildest dreams. 
Who Will Be There? 
Those whose names are in the Lamb's Book of Life —  The one who conquers will be clothed thus in white garments, and I will never blot his name out of the book of life. I will confess his name before My Father and before His angels.  Revelation 3:5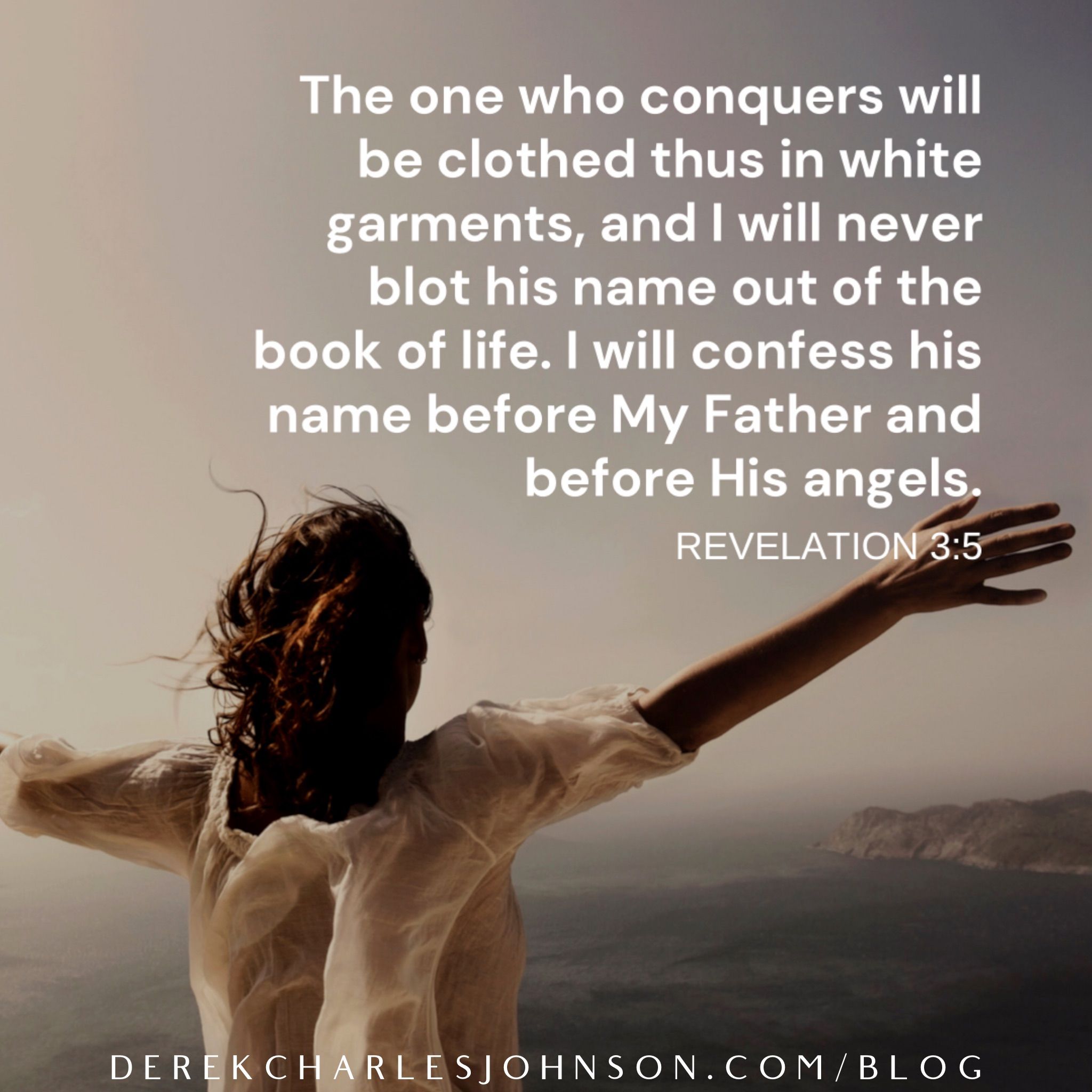 The judgment seat sets apart who is allowed in and who is cast out —  And I saw the dead, great and small, standing before the throne, and books were opened. Then another book was opened, which is the book of life. And the dead were judged by what was written in the books, according to what they had done.  Revelation 20:12 
Names not in the book will be cast out —  And if anyone's name was not found written in the book of life, he was thrown into the lake of fire.  Revelation 20:15 
From these verses, we realize not everyone will get into Heaven.  Throw out any "universalist" theology you have heard.  Through out any "all roads lead to Heaven" ideas.  It is clear that upon going before the judgment, some will be cast out because their names were not in the book.  Whose names are entered?  Those who remain undefiled by this world and have accepted the truth of Jesus.  A great reminder are the words of Jesus to the Sardis church in Revelation 3:  Remember, therefore, what you have received and heard; hold it fast, and repent. But if you do not wake up, I will come like a thief, and you will not know at what time I will come to you.  Yet you have a few people in Sardis who have not soiled their clothes. They will walk with me, dressed in white, for they are worthy.  Revelation 3:3,4 
What Will We Be Like There? 
We will have new bodies — But our citizenship is in Heaven, and from it we await a Savior, the Lord Jesus Christ, Who will transform our lowly body to be like His glorious body, by the power that enables Him even to subject all things to Himself.  Philippians 3:20,21 
There will be no sin, no disease or sickness, no sorrow — He will wipe away every tear from their eyes, and death shall be no more, neither shall there be mourning, nor crying, nor pain anymore, for the former things have passed away.  Revelation 21:4 
We will have homes, dwellings of some kind  —  Let not your hearts be troubled. Believe in God; believe also in Me.  In My Father's house are many rooms. If it were not so, would I have told you that I go to prepare a place for you?  John 14:1,2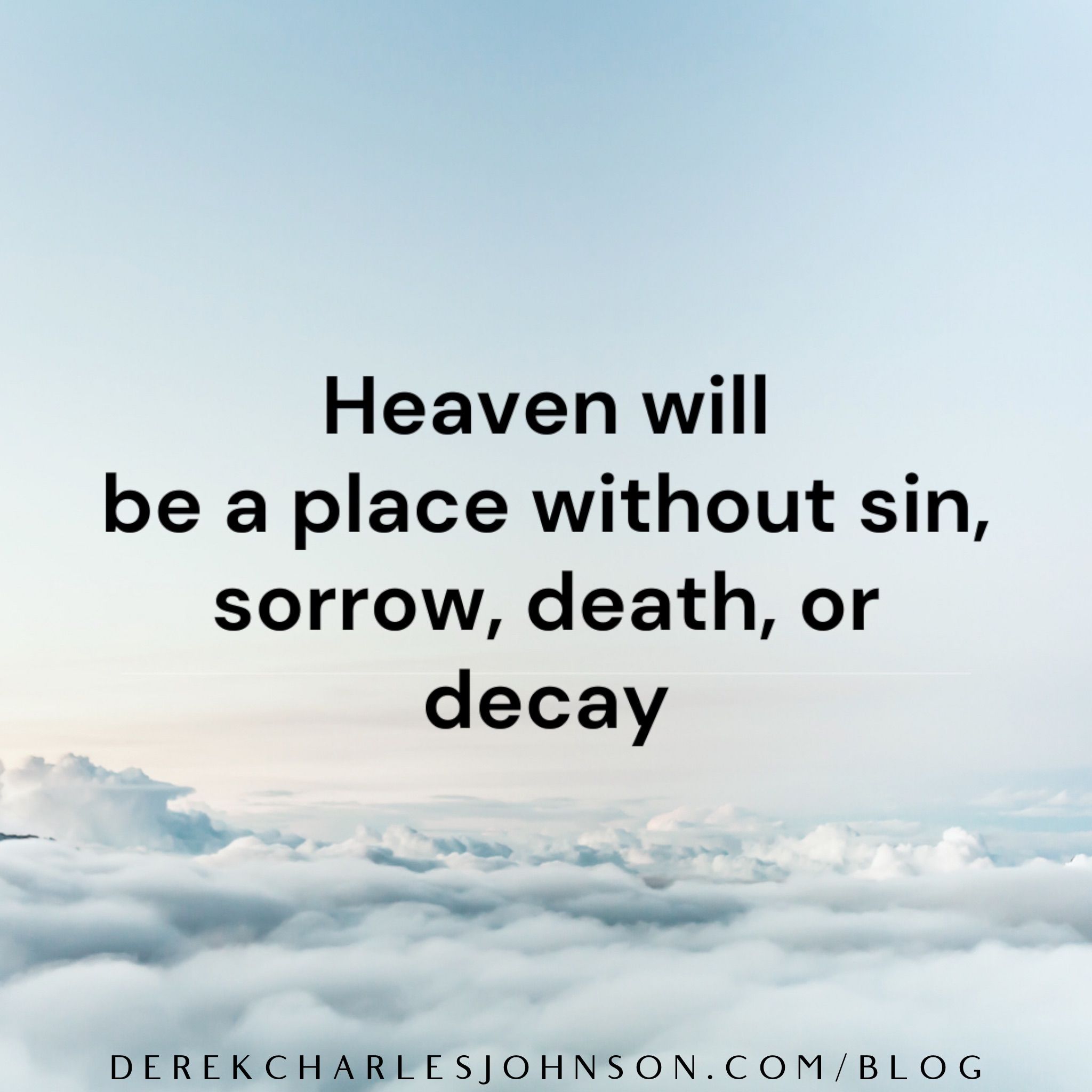 There's much more we could dig into here but this lays some foundation for what it will be like for us.  We will have some sort of eternal dwelling — mansions or homes.  We get new bodies; there's some type of transformation to our earthly bodies which will become more like Christ's (remember the Transfiguration?  Matthew 17:1-11).  And the whole of Heaven will be without sin, sorrow, death, or decay.  That is a wonderful thought and again, it is beyond what we can even imagine! 
What else? 
There will be a new Heaven and a new Earth —  Then I saw a new heaven and a new earth, for the first heaven and the first earth had passed away, and the sea was no more.  And I saw the holy city, new Jerusalem, coming down out of heaven from God, prepared as a bride adorned for her husband.  Revelation 21:1,2  See, I will create new heavens and a new earth.  The former things will not be remembered, nor will they come to mind.  Isaiah 65:17 
The River of Life will run through the city —  Then the angel showed me the river of the water of life, bright as crystal, flowing from the throne of God and of the Lamb through the middle of the street of the city; also, on either side of the river, the tree of life with its twelve kinds of fruit, yielding its fruit each month. The leaves of the tree were for the healing of the nations.  Revelation 22:1,2 
We cannot conceive of what God has planned —  However, as it is written:  "What no eye has seen, what no ear has heard, and what no human mind has conceived" — the things God has prepared for those who love Him.  1 Corinthians 2:9 (referencing Isaiah 64:4) 

These last few verses point to a newness that will replace what has come before.  The final part of God's plan for rebirth is to literally to bring a new Heaven and new Earth.  Where this fits in the whole "eschatological timeline" may differ from theologian to theologian.  Some believe the Body of Christ will be raptured up (taken up to Heaven) pre-tribulation, others mid and others at the end.  Then there is the Millennial reign of Christ.  At some point in all of this (after tribulation) is the judgment.  But it would appear that the new Heaven and new Earth are at the end of everything.  If you have further opinions and have researched this, I'd love to hear from you!  But the summation of all of this is that Heaven will be a magnificent place; beyond our thinking and comprehension:  no…mind has conceived. 
---
As we wrap up this series, there is still a lot of material left untouched simply because this is a lengthy conversation.  What I hope I've done is two-fold:  I hope I have informed you and reminded you of the need to be prepared and watch the times and seasons.  In addition, I hope I have given some simple tools in your toolbox to lay hold of and cling to when sharing your faith.  Heaven must be a part of the conversation as well.  To piggyback onto last time, when having discussions with unbelievers it can be helpful to ask whether or not they believe a "literal Heaven and Hell" exist.  This is a hard reality for many to come to.  We pray for God's grace to cover those conversations and for His Holy Spirit to draw people to Himself. 
Guys, I can't wait to dive into what is next.  Thank you for joining me this month.  As always, I love you and I love walking this journey with you.  Keep going! 
Sign up to get these blogs delivered to your email inbox!  Visit http://derekcharlesjohnson.com/as-bold-as-lions 
Let's connect: 
Email:  info@derekcharlesjohnson.com 
Facebook:  https://www.facebook.com/derekcharlesjohnson1/ 
Instagram:  http://instagram.com/derekcharlesjohnson 
Be very careful, then, how you live—not as unwise but as wise, making the most of every opportunity, because the days are evil.  Therefore do not be foolish, but understand what the Lord's will is.  Ephesians 5:15-17