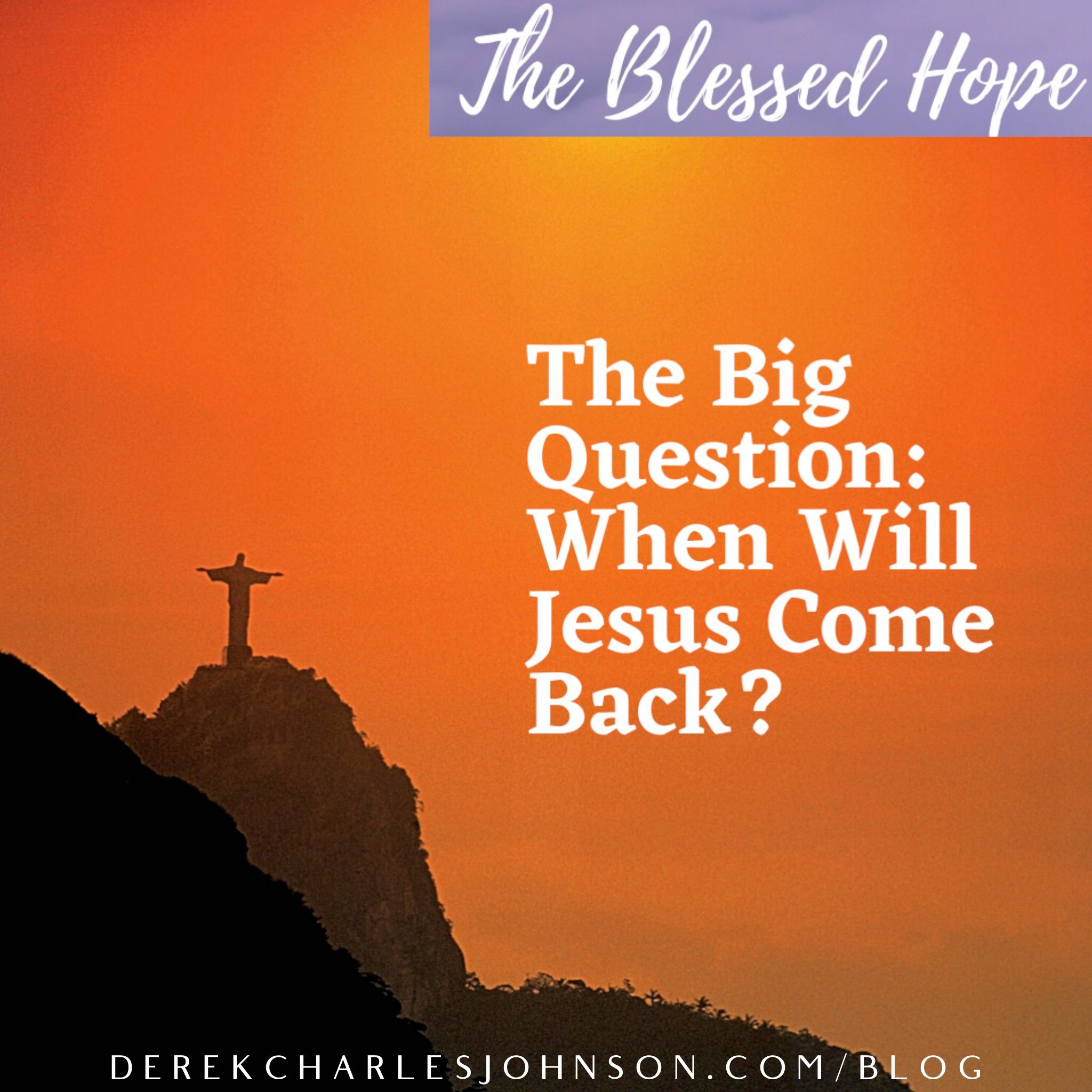 For the grace of God has appeared, bringing salvation for all people, training us to renounce ungodliness and worldly passions, and to live self-controlled, upright, and godly lives in the present age, waiting for our blessed hope, the appearing of the glory of our great God and Savior Jesus Christ, who gave Himself for us to redeem us from all lawlessness and to purify for Himself a people for His own possession who are zealous for good works. Titus 2:11-14 
Nowhere in the past 5 years of this blog have I taken the opportunity to spend time on the subject we are embarking upon.  I'm calling this series "The Blessed Hope" and I believe it is timely.  We are in a mode of waiting and persevering.  Waiting for Christ to come back and working diligently in building His kingdom until He does.  I sense that for some, the wait is getting harder.  We just want to see Heaven.  We just want to be with Him.  We want to see our loved ones who have already gone before us. 
And we know this world is not getting any better.  It isn't meant to but still we want the best of life while we are here.  We want to put Jesus on display.  We want our kids to grow up knowing the Lord.  We want evil to be pushed back and for darkness to be revealed.  There's so much we want and yet we still have to persist in the day to day.  Sometimes we see things unfold quite readily and other times we go through periods where it seems not much is happening at all. 
I want to take a few weeks diving into this topic and from here, we will move in some different directions.  One is just how do we wait?  That seems big enough and deserving of its own week.  Another is sharing our faith in light of eternity; again that is huge.  And I'd like to do something here I've never done before:  what do we know about Heaven — what does the Bible say, who goes there, and what will we do there? 
But for today, I want to key in on this very large question that looms:  when will Jesus come back?  If you've grown up in Christian/church circles at all, you've no doubt heard a message or two on the return of Christ.  It's not always in the front of our minds, but it probably needs to be!  Today is a look at this question and hopefully is some practical understanding if nothing else.  I'm excited to get started! 
1. No man knows the hour 
But concerning that day and hour no one knows, not even the angels of heaven, nor the Son, but the Father only.  Matthew 24:36 
It might seem a bit disheartening to start the discussion here because our minds often desire (and demand) answers to great questions.  We know that Jesus left telling His disciples this promise:  In my Father's house are many rooms. If it were not so, would I have told you that I go to prepare a place for you?  And if I go and prepare a place for you, I will come again and will take you to myself, that where I am you may be also.  John 14:2,3  Jesus is literally saying, I am going to get things ready and then I am coming back for you.  Ok, Jesus sounds great.  But when is this happening?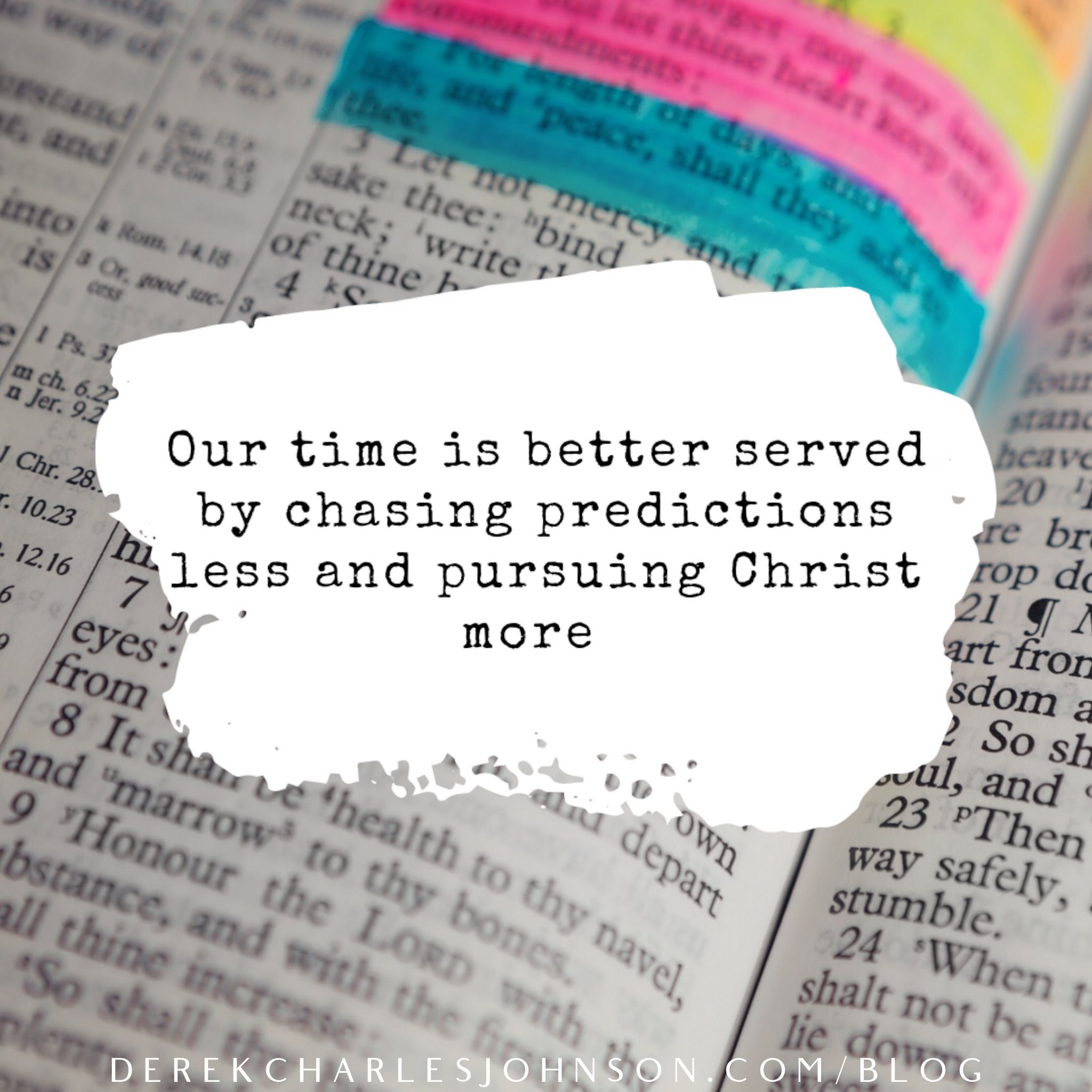 As Jesus talks about His return, we know even He does not know when it will be.  The Father alone knows and will send Him when it is time.  That is our short-answer to this question and for thousands of years, it has been the only real answer we've had.  Yes, we've seen prediction after prediction for the actual date for the return of Christ.  But not one has come to pass.  We should spend less time trying to predict and more time simply getting prepared. 
2. But we are given clues 
Now learn this lesson from the fig tree: As soon as its twigs get tender and its leaves come out, you know that summer is near.  Even so, when you see these things happening, you know that it is near, right at the door.  Mark 13:28,29 
Mark 13 (among other passages) is a great indicator of things to come as we consider the End Times leading up to Christ's return.  The lesson of the fig tree is Jesus' way of reminding us that when we see certain things happening, the next "season" is coming.  In Mark 13, Jesus talks about a myriad of things; among them "wars and rumors of wars," famines, earthquakes, and the appearing of false Christs.  And these are all just the "beginning of birth pains," but they should be enough to get our attention.   In addition, Jesus adds "the Gospel must first be preached to all nations." (vs. 10)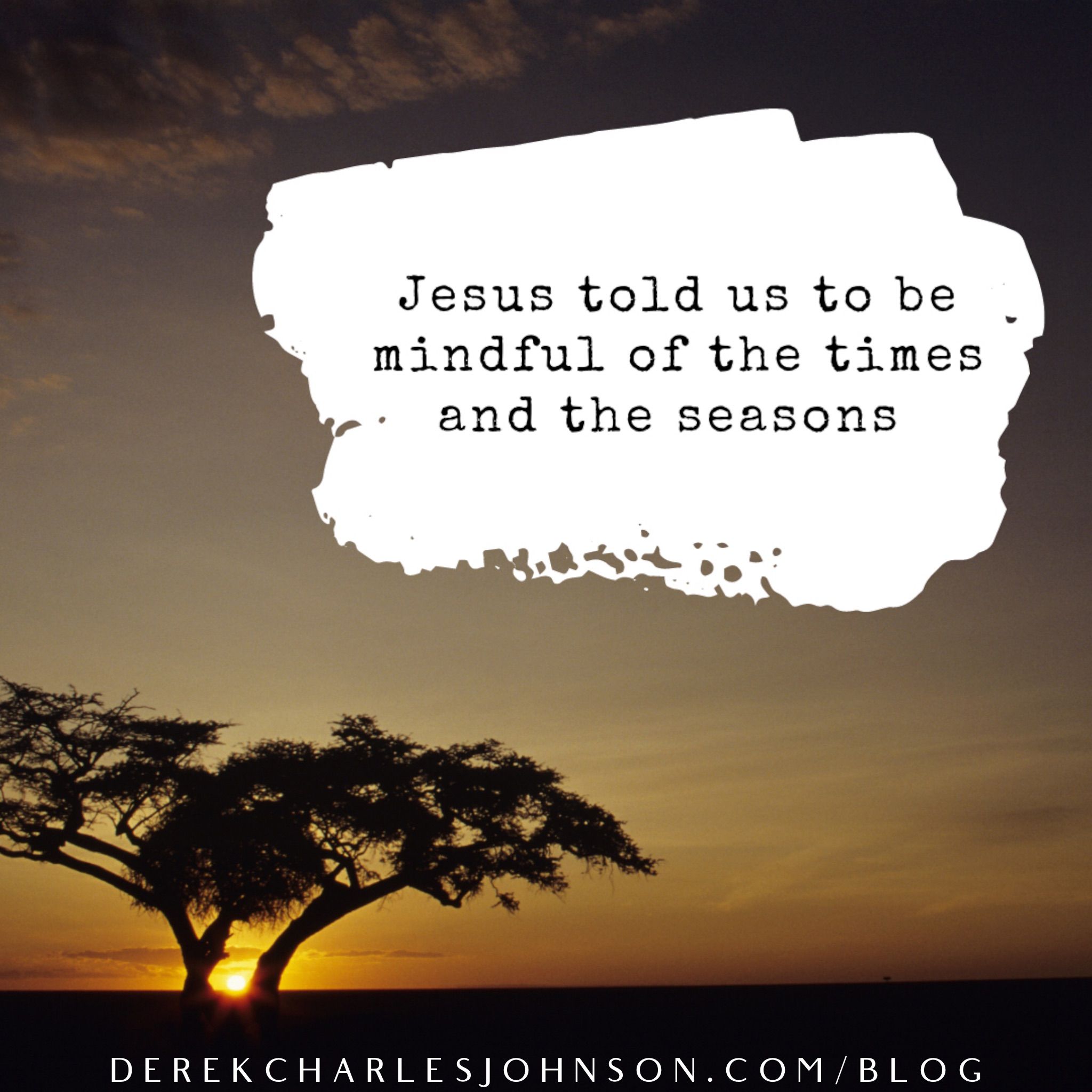 So let's get practical.  Are we seeing any of these things?  I believe so.  The ramping up of armies set to wage war seems to be happening quite literally in real time.  Iran, China, North Korea, and Russia are among those we keep a close eye on.  We do see food shortages (potential famines) and even in the United States there are predictions of pending shortages.  We have not particularly seen food as much as other things.  But it all seems to be close to boiling over.  And what about the Gospel?  It is certainly being preached even as these things go on.  The underground church still persists.  Believers are experiencing persecution for certain.  But many, many souls are coming to Christ and many are leaving lives of bondage and slavery to sin.  And yes, false Christs are popping up all over and many are misled by smooth words devoid of any truth.  The fig tree is starting to change! 
3. We must be ready at any moment 
Therefore keep watch because you do not know when the owner of the house will come back—whether in the evening, or at midnight, or when the rooster crows, or at dawn.  If he comes suddenly, do not let him find you sleeping.  What I say to you, I say to everyone: "Watch!"  Mark 13:35-37 
There's an aspect of readiness that comes into play when we start talking about all of this.  Really it's not just an aspect but more than that.  May I be so bold as to say it is a lifestyle of readiness?  Next time, we are going to look more specifically at this point and dive into the Parable of the Ten Virgins (Matthew 25).  There is an urgency often in Jesus' words to His disciples and when He says "Watch!" my own heart is quickened to say I must be on alert at all times.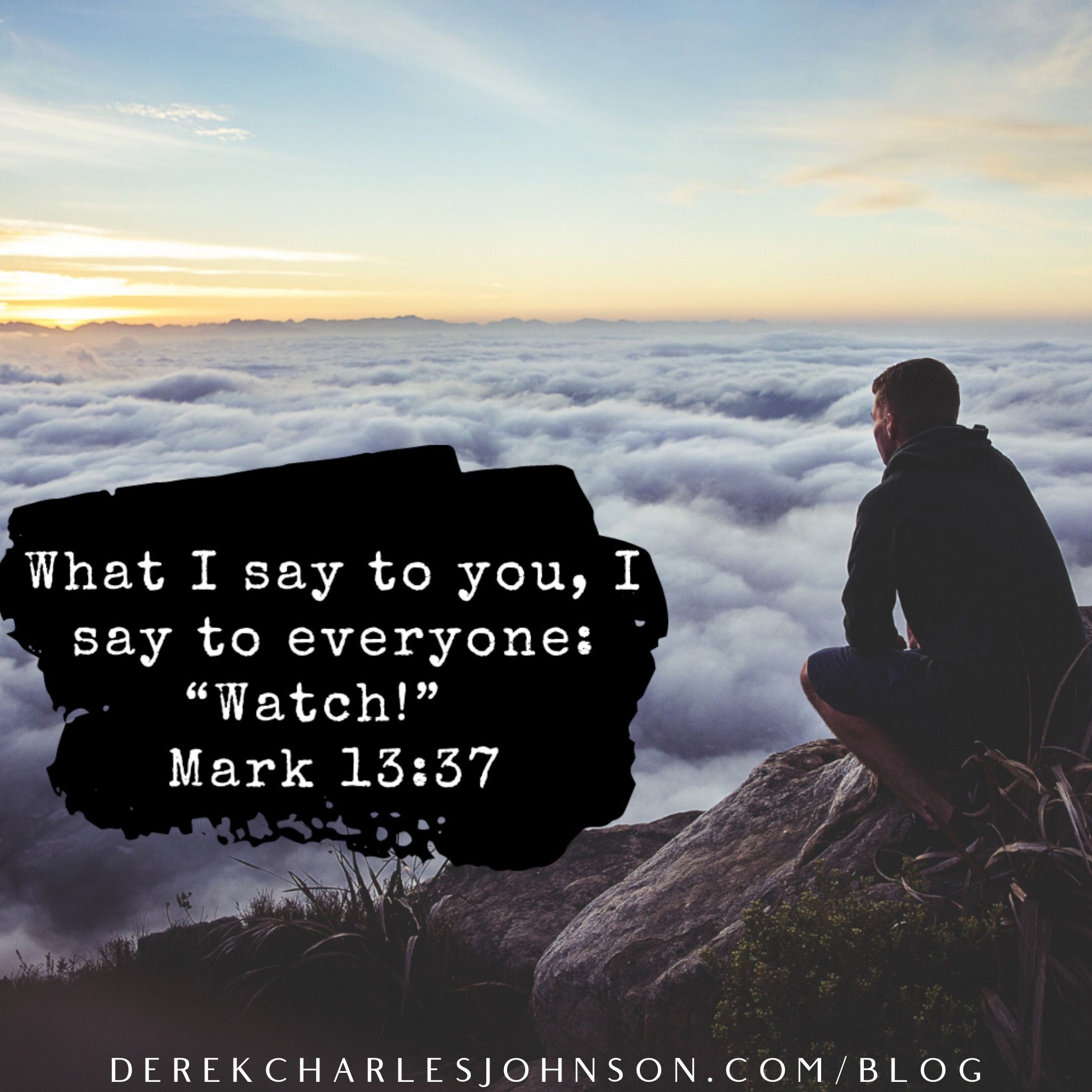 What does that look like for us in the day-to-day?  I believe we stay kingdom-minded in all things.  We can make our plans and there's nothing wrong in all of that.  But do we weigh those decisions before the Lord?  Are we constantly saying "What do you want to make of this life, Lord?  It is Yours to use."  I believe that in being ready, we exercise a willingness to lay down the good for the great, to exchange our plans for the moment for His plans that are eternal.  Sometimes that is tough and takes some real humility.  But the more we allow our hearts to yield to His greater plan, the more we see what He is doing through these days of watchful waiting. 
---
Christians must live prepared lives, ready to meet their Savior at any moment (David Jeremiah) 
This final quote is a great summary of what I believe this whole series is about.  If we are in Christ looking forward to the blessed hope, we are given a promise that the rest of this world knows not.  We are living in the tension between the temporary and that which will never fade.  We also live not knowing what tomorrow, next week, next month, or next year will look like.  The last 12-18 months has accelerated much of what I think is happening as the beginning of birth pains.  So much looks different in our world today and it makes me realize how quickly everything can change.  Am I ready?  Are others around me ready? 
As I mentioned, next week is going to camp out a bit more on this idea of "how do we wait?"  If we endure, we will receive a great reward.  The prize is worth it and I urge you to not give up the journey.  This is a marathon.  It is not a sprint.  The faithful that endure will be blessed that they did.  More on that to come later! 
I love you guys and I love being on this journey with you.  Please reach out with any comments or prayer requests.  Until next time! 
Sign up to get these blogs delivered to your email inbox!  Visit http://derekcharlesjohnson.com/as-bold-as-lions 
Let's connect: 
Email:  info@derekcharlesjohnson.com 
Facebook:  https://www.facebook.com/derekcharlesjohnson1/ 
Instagram:  http://instagram.com/derekcharlesjohnson 
MeWe:  https://mewe.com/p/derekcharlesjohnson
Be very careful, then, how you live—not as unwise but as wise, making the most of every opportunity, because the days are evil.  Therefore do not be foolish, but understand what the Lord's will is.  Ephesians 5:15-17