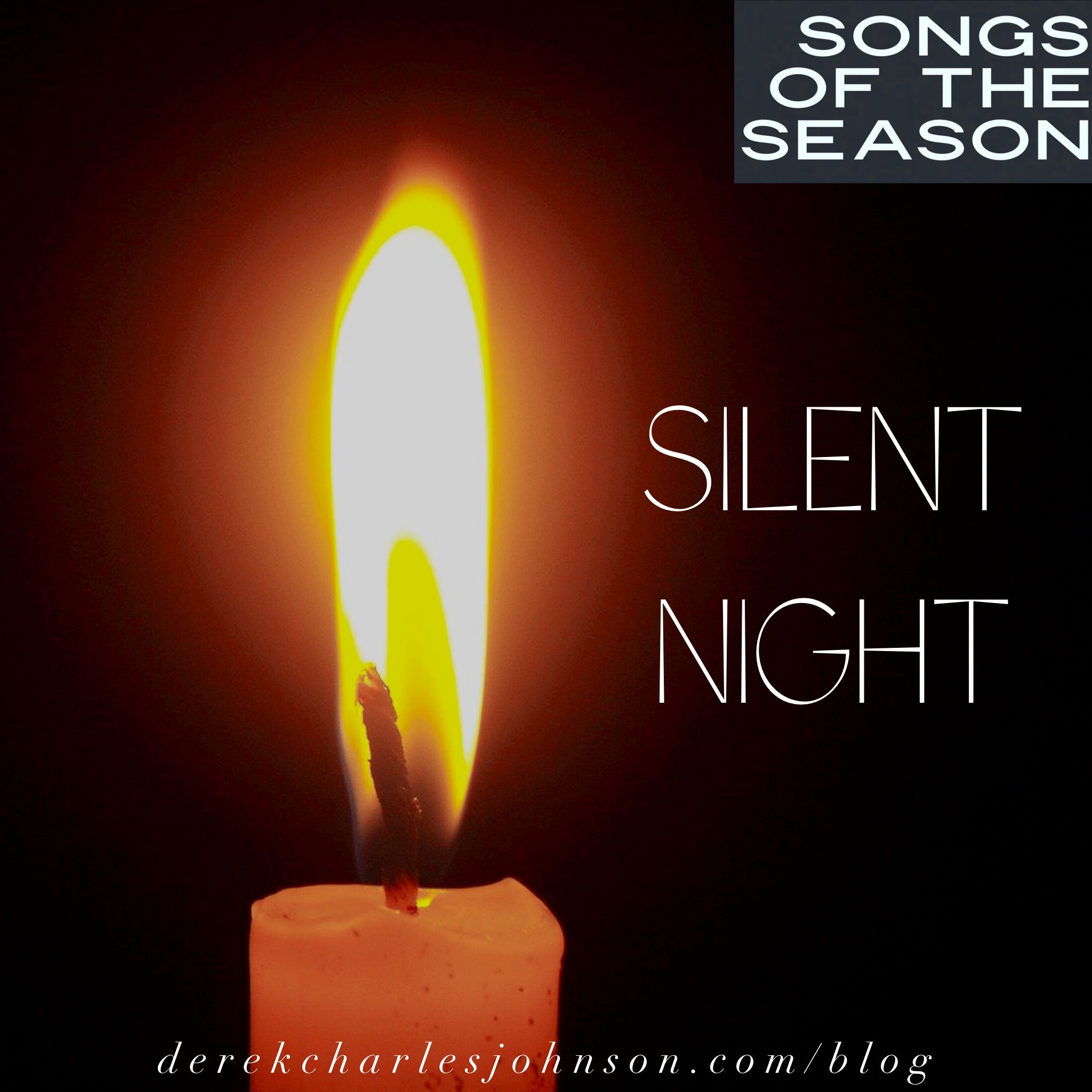 Silent night, holy night! 
All is calm, all is bright 
Round yon Virgin, Mother and Child 
Holy infant so tender and mild, 
Sleep in heavenly peace, 
Sleep in heavenly peace 
Silent night, holy night! 
Shepherds quake at the sight 
Glories stream from heaven afar 
Heavenly hosts sing Alleluia, 
Christ the Savior is born! 
Christ the Savior is born 
Silent night, holy night! 
Son of God love's pure light 
Radiant beams from Thy holy face 
With the dawn of redeeming grace, 
Jesus Lord, at Thy birth 
Jesus Lord, at Thy birth 
Silent night, holy night! 
All is calm, all is bright 
Round yon Virgin, Mother and Child 
Holy infant so tender and mild, 
Sleep in heavenly peace, 
Sleep in heavenly peace 
Lyrics:  Joseph Mohr 
Musical Arrangement:  Franz Xaver Gruber 
Silent Night is perhaps one of the best known or is the best known Christmas carol in our modern hymnody.  As with O Holy Night, the origins of Silent Night are in the 1800s; a little earlier than O Holy Night and instead of being in French, the lyrics were German ("Stille Nacht").  It's a classic tale of a lead pastor (in this case a priest, Joseph Mohr) coming to his worship pastor (in this case an organist, Franz Xaver Gruber) and saying "Here are some lyrics, I want you to write a melody for this for our upcoming Christmas Eve service." 
OK, maybe that's over-simplifying things a bit.  But in reading accounts of the writing process, it appears Mohr was the lyric guy and Gruber was the melody guy.  Songwriters know what I'm talking about as we all have our various strengths and weaknesses in the writing room!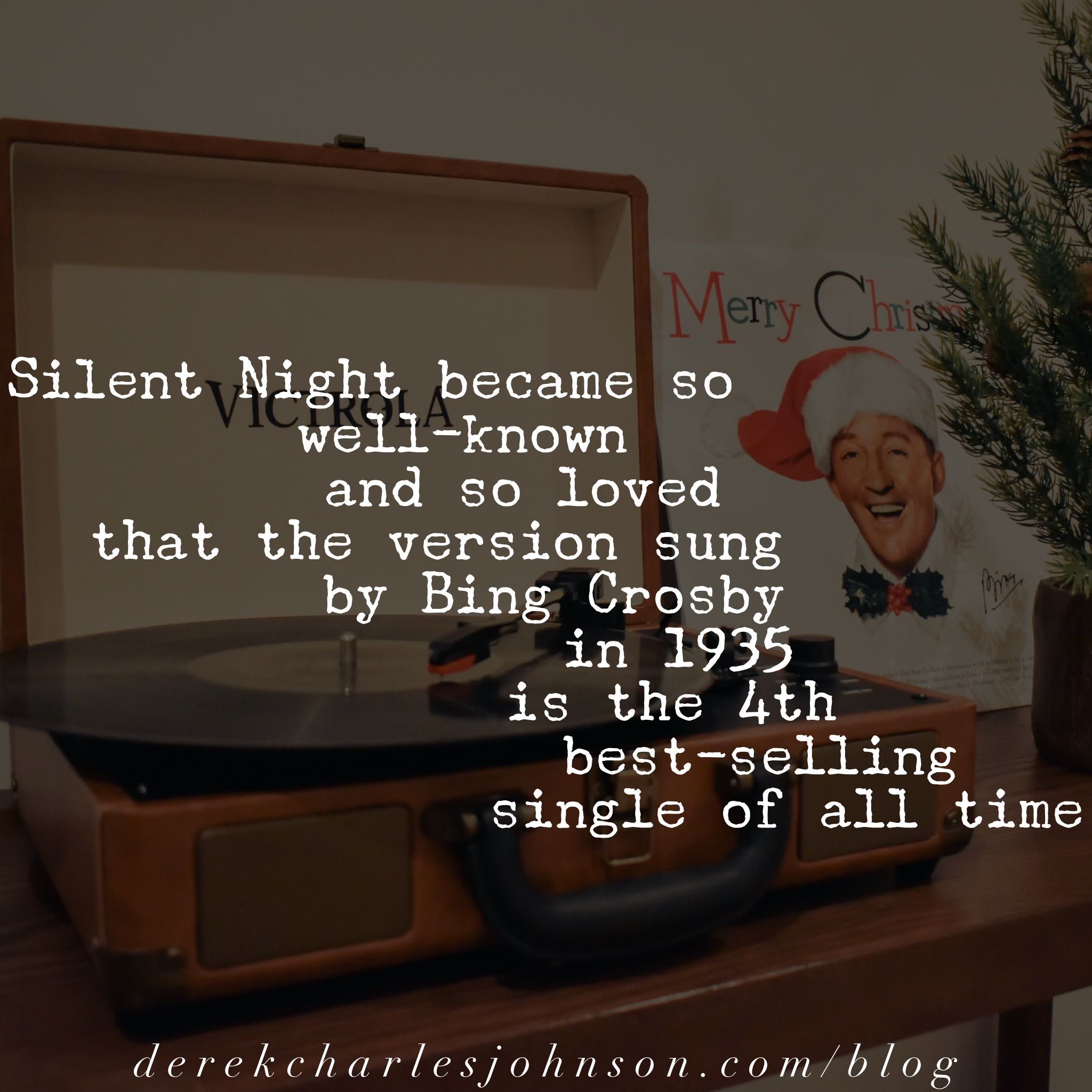 Silent Night became so well-known and so loved that the version sung by Bing Crosby in 1935 is the 4th best-selling single of all time (https://en.wikipedia.org/wiki/Silent_Night)  Think of that.  Of all the songs ever recorded into popular music, the 4th biggest was a hymn, a Christmas hymn at that.  And it's sung by one of the most beloved baritones of the 20th century:  Mr. Bing Crosby himself.  Does anyone else find his Christmas music to be the most soothing sound this time of year?  I know I do. 
Silent Night has that quality that no other song really compares to in my mind.  It is synonymous with the Christmas Eve tradition:  a candle lit service and voices singing out in unison.  If one song can cause people to stop and just contemplate the meaning of Christmas, it is Silent Night. 
The irony of Silent Night of course is that we know the physical night wasn't that quiet; not really silent at all.  Childbirth is a noisy, messy process (I should know!).  The cattle stall in which Jesus was born certainly wasn't silent (along with some smells).  And the angels…well the angels certainly could not keep silent and they had to break forth in song before some lowly shepherds.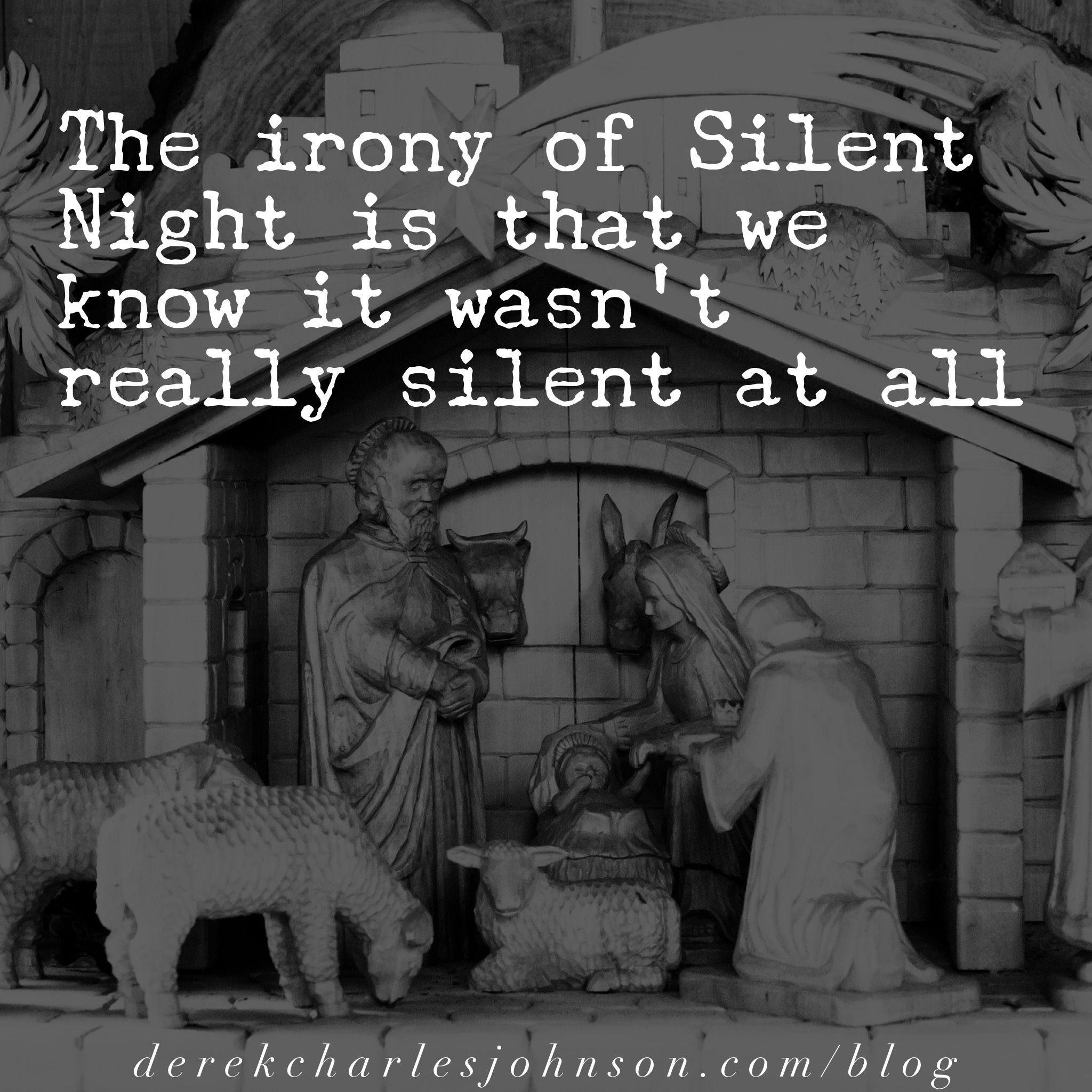 But when I think about the significance of saying "Silent Night," I get it.  I understand in the holiness of this moment, we pause.  We fall silent.  We let our words be few before God (Do not be quick with your mouth, do not be hasty in your heart to utter anything before God. God is in heaven and you are on earth, so let your words be few. Ecclesiastes 5:2)  Silent Night is a means to point our heart and our spirits there:  to a place of quiet reflection and adoration before what God has done.  There is something about the birth of Jesus that stirs our hearts like nothing else.  The magnitude of it all.  The wonder of it all.  The unlikely-ness that this could happen.  And the joy that it did happen.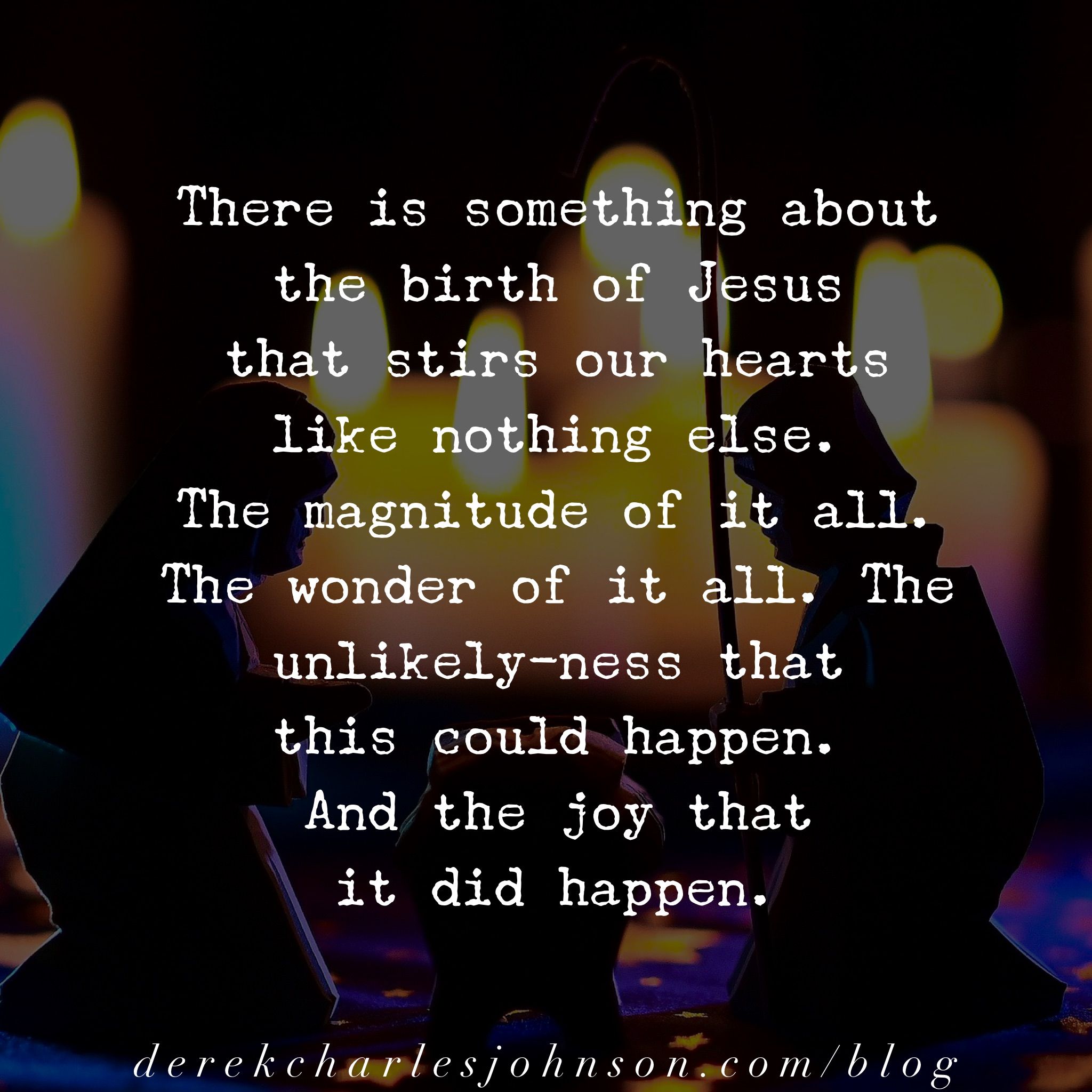 Guys if I can close out this series with any bit of charge to you, it would be to say:  don't lose the wonder and awe of Christ in Christmas this season.  It's easy to let the seaon's events be extra noise.  It's easy to let the trimmings (which happen every year) to be extra noise.  It's even easy to allow good things like family and friends to be extra noise. 

But there is something to be said about being silent.  Pondering.  Reflecting.  And then moving forward to a place where we truly see this Jesus as "Lord at Thy birth."  That's the place we must come to.  Everything else seeks to distract us from getting there.  Don't let it.  Come into Christmas this year seeing Jesus for Who He is.  Allow the message of Silent Night to draw you in again. 
As always, I have a version for you to listen to below.  

Guys I love you and I love walking this journey with you.  Let me know how you are doing…shoot me an email and let me know how I can pray for you today.  God bless. 
Sign up to get these blogs delivered to your email inbox!  Visit http://derekcharlesjohnson.com/as-bold-as-lions 
Let's connect: 
Email:  info@derekcharlesjohnson.com 
Facebook:  https://www.facebook.com/derekcharlesjohnson1/ 
Instagram:  http://instagram.com/derekcharlesjohnson 
Be very careful, then, how you live—not as unwise but as wise, making the most of every opportunity, because the days are evil.  Therefore do not be foolish, but understand what the Lord's will is.  Ephesians 5:15-17


Silent Night (Cover)//Derek Charles Johnson (Songs Of The Season)