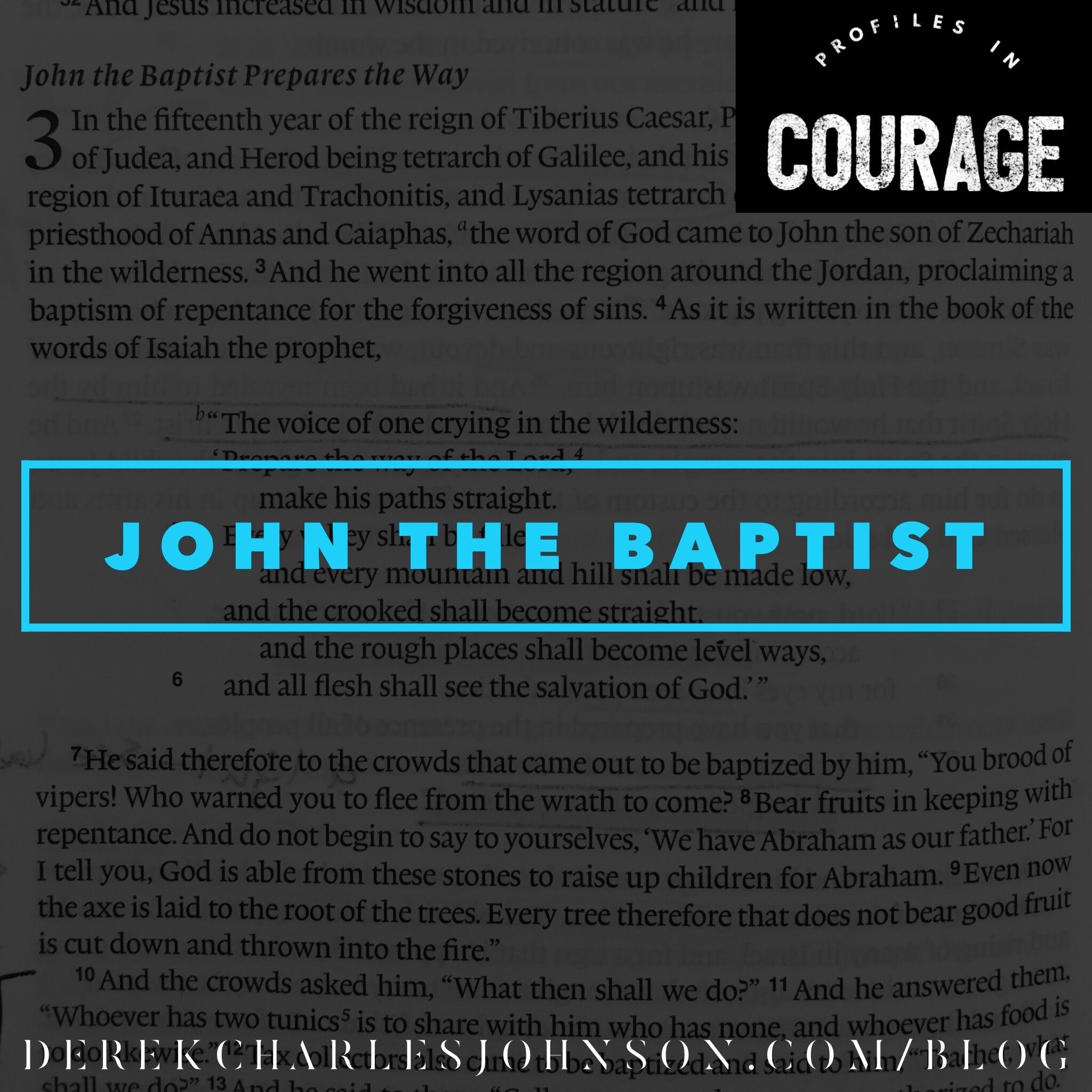 As it is written in the book of the words of Isaiah the prophet, 
"The voice of one crying in the wilderness: 
'Prepare the way of the Lord, 
    make His paths straight. 
Every valley shall be filled, 
    and every mountain and hill shall be made low, 
and the crooked shall become straight, 
    and the rough places shall become level ways, 
and all flesh shall see the salvation of God.'"  Luke 3:4-6 
A favorite character of mine in the New Testament is John the Baptist.  It's interesting because we read so much of John in the first couple chapters in the Gospels and then he is no more.  He comes onto the scene as a man with one mission:  to prepare people for Jesus.  It had been hundreds of years since the close of the prophetic era of the Old Testament (the only Bible the Hebrews had).  God had spoken to His people, many times admonishing them and calling them out for their sin and hypocrisy.  John the Baptist comes along and makes some of the same claims.  He is there not to stroke egos or to lull the faithful to sleep.  No, he is a man with a call to lead people back to repentance.   
In looking at the state of the world today, 2020 has opened our eyes afresh to just how desperate we are for a Savior.  We are a world rocked by events of Biblical proportions (earthquakes, famines, pestilence, disease, and lawlessness).  It can even be argued that these are the last days; these are the days of which Daniel, Revelation, and chapters like Matthew 24&25 speak of.  But we can easily camp out in our circles of comfort and not want to rock the boat too much.  We know those who speak up and speak out are often ridiculed and quickly "put in their place."  But what if we are called to have the same boldness and courage that John the Baptist had? 
Today's Profile In Courage is one in which I hope you are encouraged to be bold.  Encouraged to not shrink and just play it safe.  The world in its desperation looks like something we should fear.  It looks like something we should not engage.  But that is the posture the Enemy wants us to take and stay locked up in.  John the Baptist went out and proclaimed Jesus' coming.  He also went head to head with the "religious" who chose to bury their heads in the sand rather than wake up to what God had revealed.  There's a lot to unpack today and I'm glad you're with me in this.  Let's go! 
1. John the Baptist preached readiness   
He [John] will be filled with the Holy Spirit even from his mother's womb.  And he will turn many of the children of Israel to the Lord their God, and he will go before him in the spirit and power of Elijah…to make ready for the Lord a people prepared.  Luke 1:15-17 
We look at the prophecy of John's birth in Luke 1 and know that this will be a special child; anointed for the service of the Lord.  His improbable birth to barren, elderly parents (Zechariah and Elizabeth) is a story God often intervenes in within Scripture.  But as is the case in so many of these "miracle babies," their lives are set apart for service to the Lord (see Samuel, Moses, et al).  John's obligation is to fulfill the words of Isaiah 40:3-5; the same words quoted in Luke 3:4-6 at the top of this blog.  John comes before; he is readying hearts to receive.  His mission is finite and will end at some point.  The work of the One to come is eternal.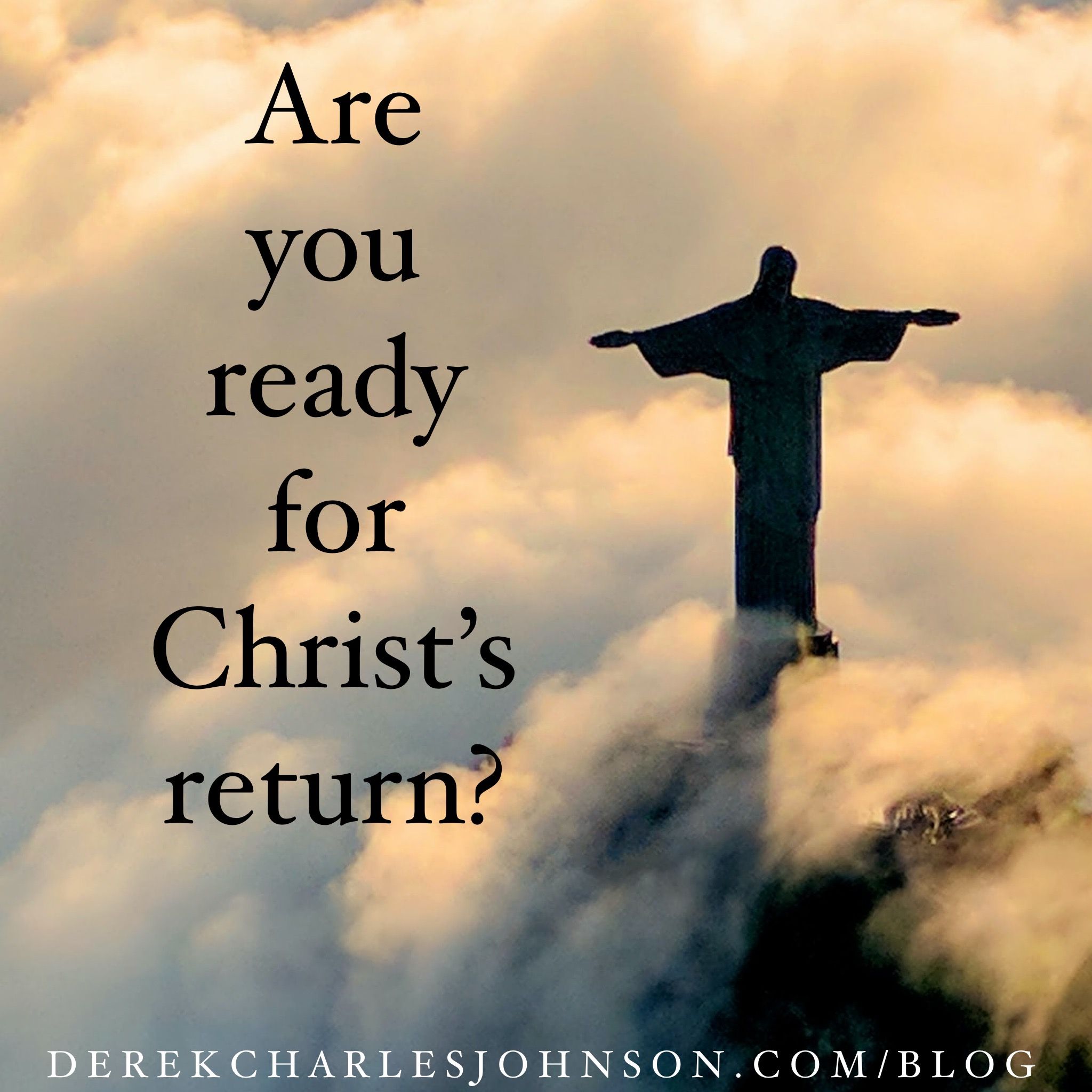 The readiness John the Baptist preached was for the children of Israel.  Soon it would become clear that this Gospel was for all nations (Jews and Gentiles alike).  To be ready in early AD meant to watch for the prophesied Messiah.  To be ready in 2020 AD means to watch for His second coming.  I've witnessed many Christians seemingly take a position of either apathy or indifference to all the events going on.  Even if these were not the end times, wouldn't it be a perfect time to proclaim Jesus in the midst of the brokenness?  Wouldn't there be many children who would turn to the Lord just as those in John's day?  I believe we must also preach readiness!  Many are looking for a Savior.   
2. John the Baptist called out hypocrites  
Even now the axe is laid to the root of the trees.  Every tree therefore that does not bear good fruit is cut down and thrown into the fire.  Luke 3:9 
The religious leaders of John's day did not come out to see him because they wanted repentance.  They came to see him because they were curious.  They also came purely to discredit and dissuade others from following this "unauthorized religious zealot."  They saw John as a madman because of his strange ways (living in the wilderness, wearing a garment of camel's hair, eating locusts and honey — Matthew 3:4).  To them, he was a nut.  But this nut was also infringing on their flock and their followers.  John didn't have a lot of positive things to say about these leaders; many of whom likely stood against Jesus as well.  He knew that without bearing fruit in their ministry, their works were of no value.  His words in Luke 3:9 are a harsh judgment upon these men.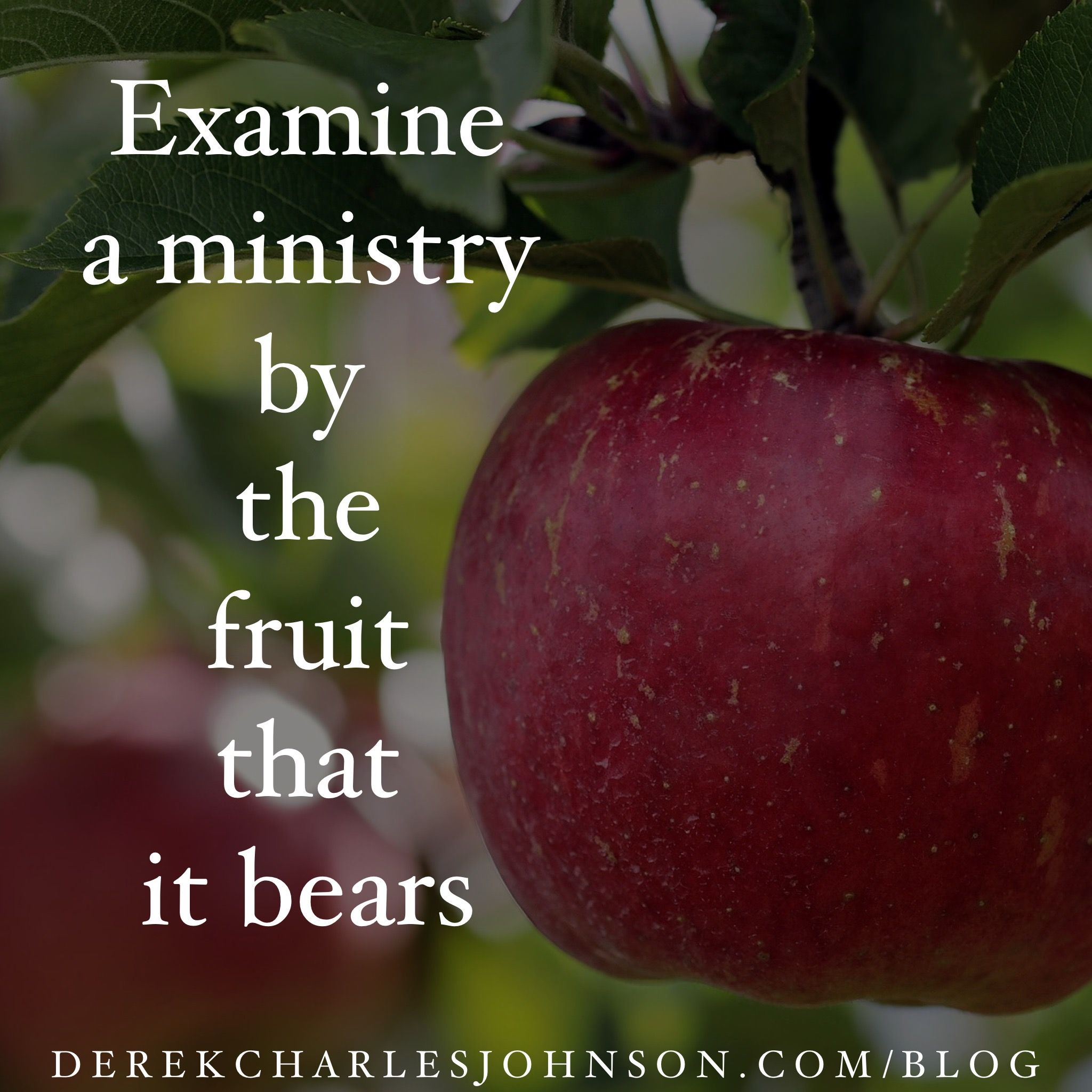 I believe we are in an age now of Christians being called out and separated into two groups:  those who are truly Christ-followers and those who simply give lip service.  My place is not to judge but my conviction in all of this is to simply say:  look for the fruit.  In John's day, there were those who were "religious" and simply about themselves.  Today is no different.  Some pastors, evangelists, and leaders are only in ministry for their own ends.  Some only seek prosperity and their own livelihood.  I believe we call out hypocrisy when we see it, knowing it is necessary in keeping others from going astray.   

3. John the Baptist understood his place 
He must increase, but I must decrease.  John 3:30 
At the height of his ministry, something unusual happens to John the Baptist:  he is arrested, thrown in jail, and eventually beheaded at King Herod's request.  It all feels rather anticlimactic and we sense somehow that John didn't get his due.  Here was the man who told so many about Jesus and prepared hearts through a baptism of repentance.  How come his ministry didn't take off?  Couldn't he have been a disciple and done many more great things with Christ?  It wasn't God's plan and we often don't know what will happen when we choose to surrender the reigns to Him.  We must understand our place as well.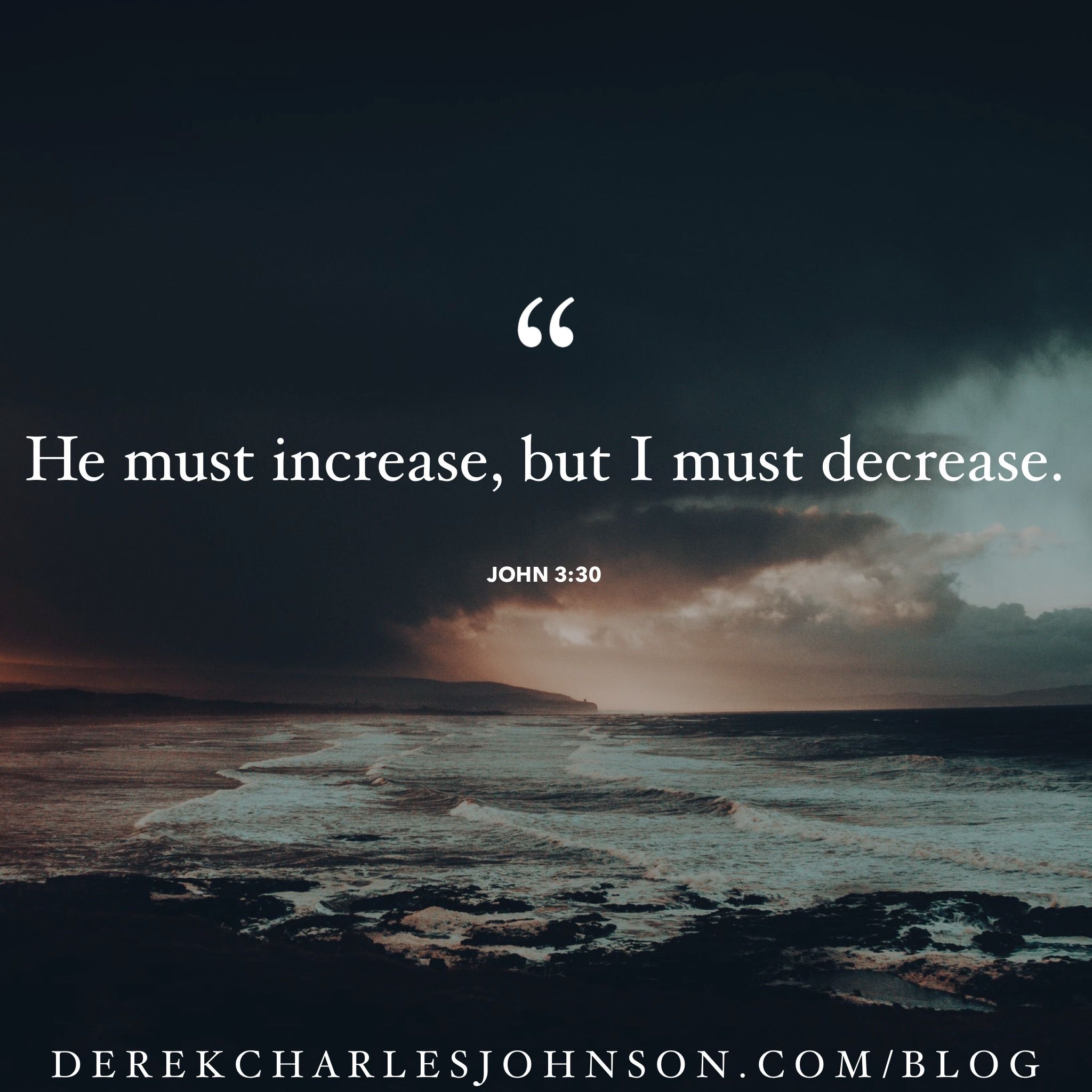 John knows the purpose of Christ is greater:  I baptize you with water, but He who is mightier than I is coming, the strap of whose sandals I am not worthy to untie.  He will baptize you with the Holy Spirit and fire. (Luke 3:16)  Knowing his place, John is able to say "He must increase, but I must decrease."  What a wonderful concept if we as Christians would understand this.  When Christ comes into our lives, we no longer live unto ourselves.  We are baptized into fellowship with Him through the seal of the Holy Spirit.  His name is written upon our hearts.  John the Baptist knew what his mission was and when Christ came, his [John's] work was done.   
---
Into all of this, is it ok to ever have doubts or question what God is doing in this world and in us?  Certainly.  The rest of the story about John is the dialogue we see in Luke 7 between John's disciples and Jesus' disciples.  John is in prison, awaiting his fate; not knowing what life will bring.  In what I believe is a moment of doubt, he sends word to Jesus to ask "Are you the one who is to come, or shall we look for another?" (Luke 7:19)  Perhaps John did have a moment of weakness; a moment in which he said "Is this truly it?"  He had to be thinking of his own call and questioning if it was all worth it.  I love Jesus' response:  "Go and tell John what you have seen and heard:  the blind receive their sight, the lame walk, lepers are cleansed, and the deaf hear, the dead are raised up, the poor have good news preached to them.  And blessed is the one who is not offended by Me." (Luke 7:22-23)  In other words, "Yes John, I am the One you proclaimed.  I have come.  And your work has not been in vain."   
We know Jesus didn't go and save John, yet He was deeply grieved by the news of his death and draws away to be alone (Matthew 14:13).  I believe Jesus loved John, despite not saving him.  And I believe the lesson for us is to not lose heart in the battle we face.  We may feel like we are alone; like we are on the frontlines with no one else.  But we must trust that God is with us and goes before us.  We have finite moments just like John to tell people:  to warn them and to prepare them.  We know the days are evil and Christ is coming again soon.  With that realization, we reject this world and its offerings and we cling tightly to Christ.  Nothing else in this life really matters but Him.  If we have come to the end having given our all for His glory, we will have lived a full life no matter its length.    
I love you guys and I love running the race with you.  God bless. 
Sign up to get these blogs delivered to your email inbox!  Visit http://derekcharlesjohnson.com/as-bold-as-lions 

Let's connect:  

Email:  info@derekcharlesjohnson.com  
Facebook:  https://www.facebook.com/derekcharlesjohnson1/  
Instagram:  http://instagram.com/derekcharlesjohnson  
Be very careful, then, how you live—not as unwise but as wise, making the most of every opportunity, because the days are evil.  Therefore do not be foolish, but understand what the Lord's will is.  Ephesians 5:15-17
Other "Profiles In Courage" blogs:

NOAH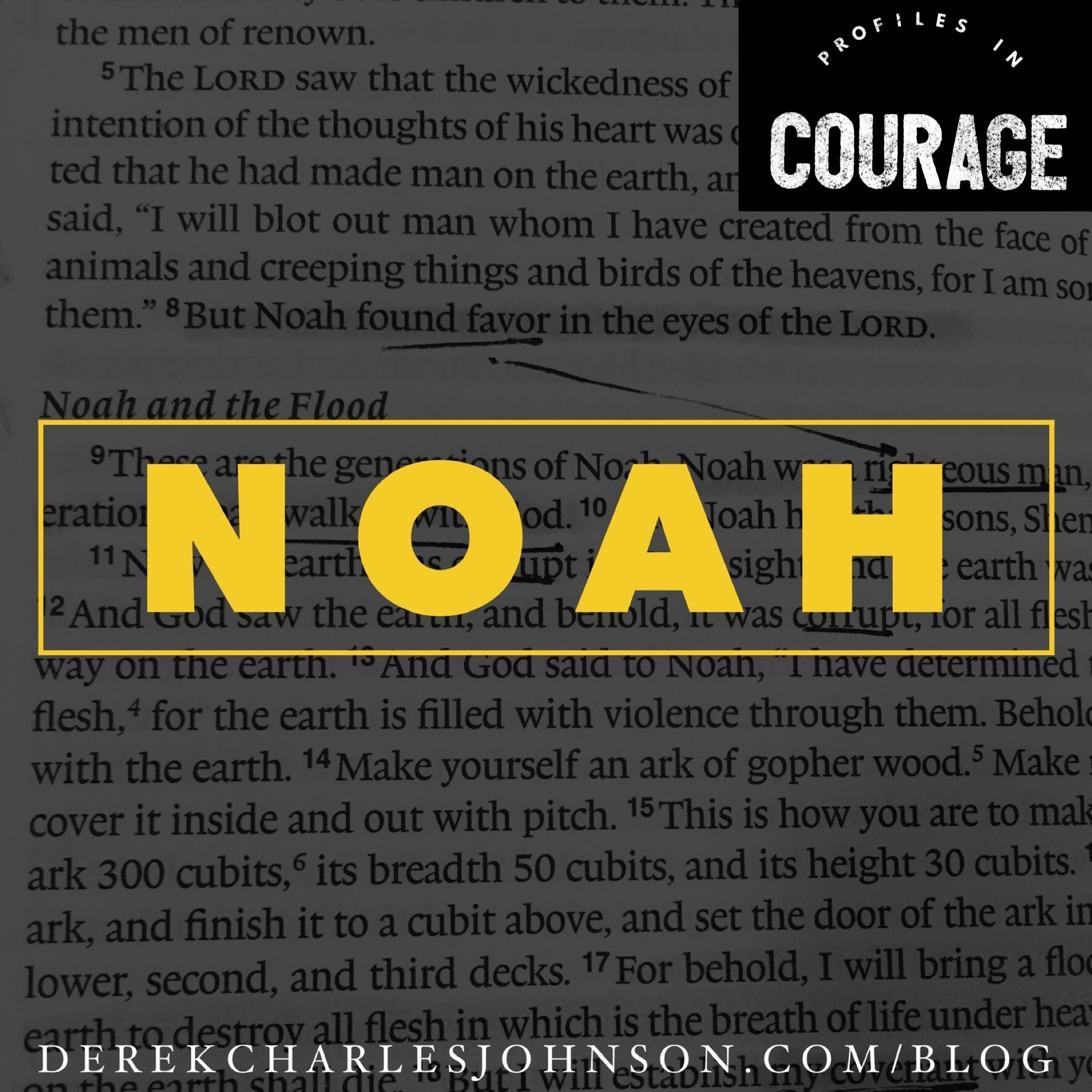 ELIJAH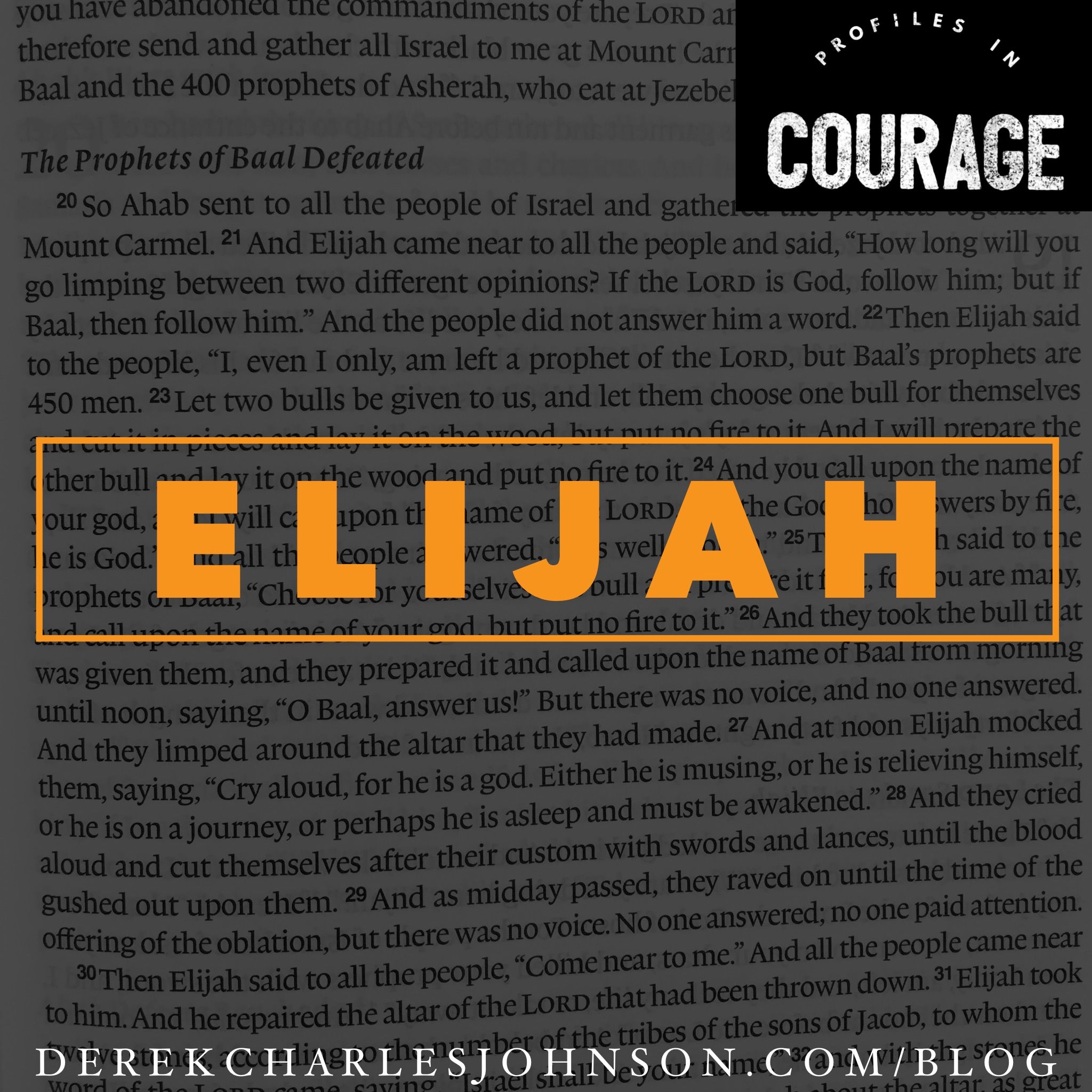 JOSEPH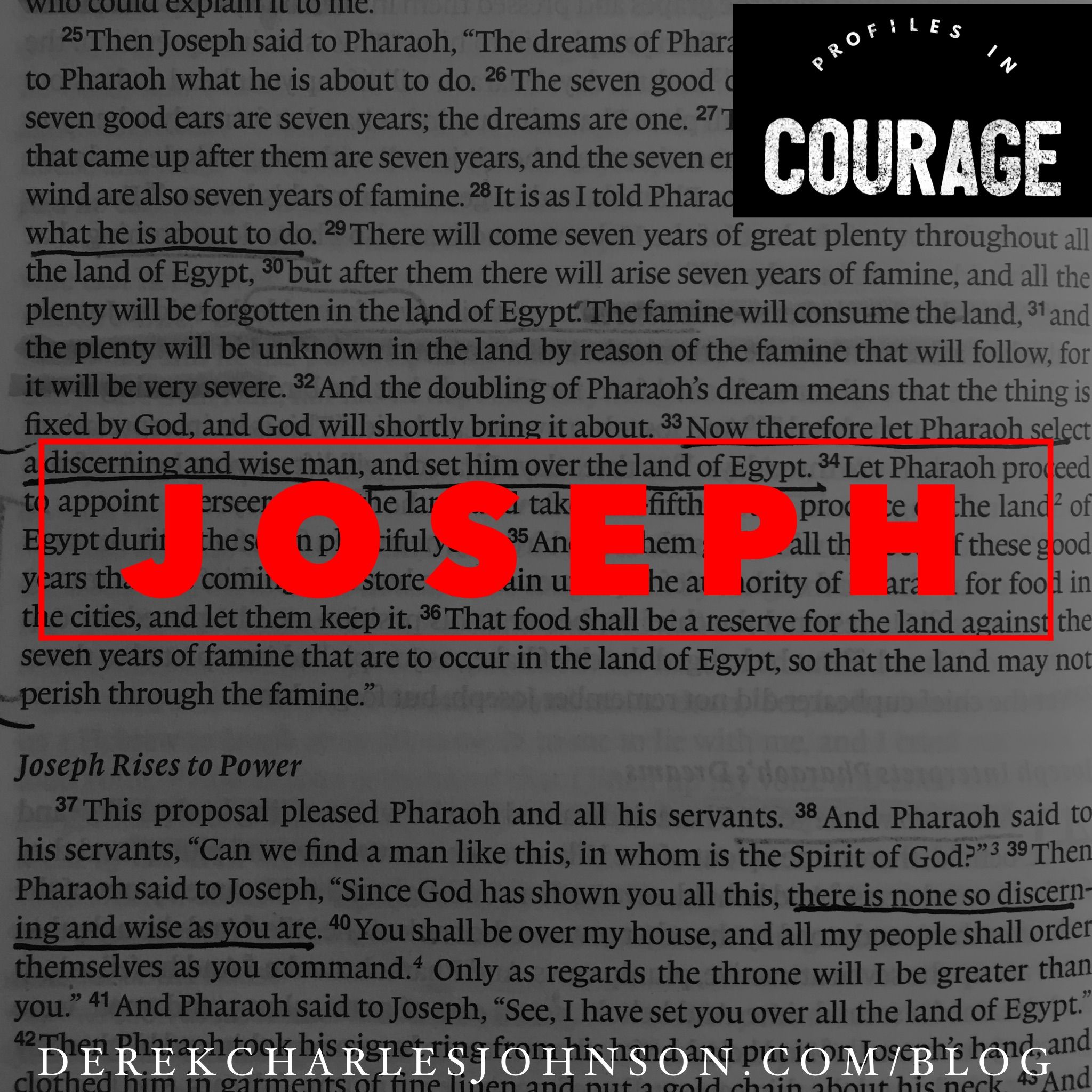 Other blogs for further reading:
The Home Is A Mission Field (Parenthood Series)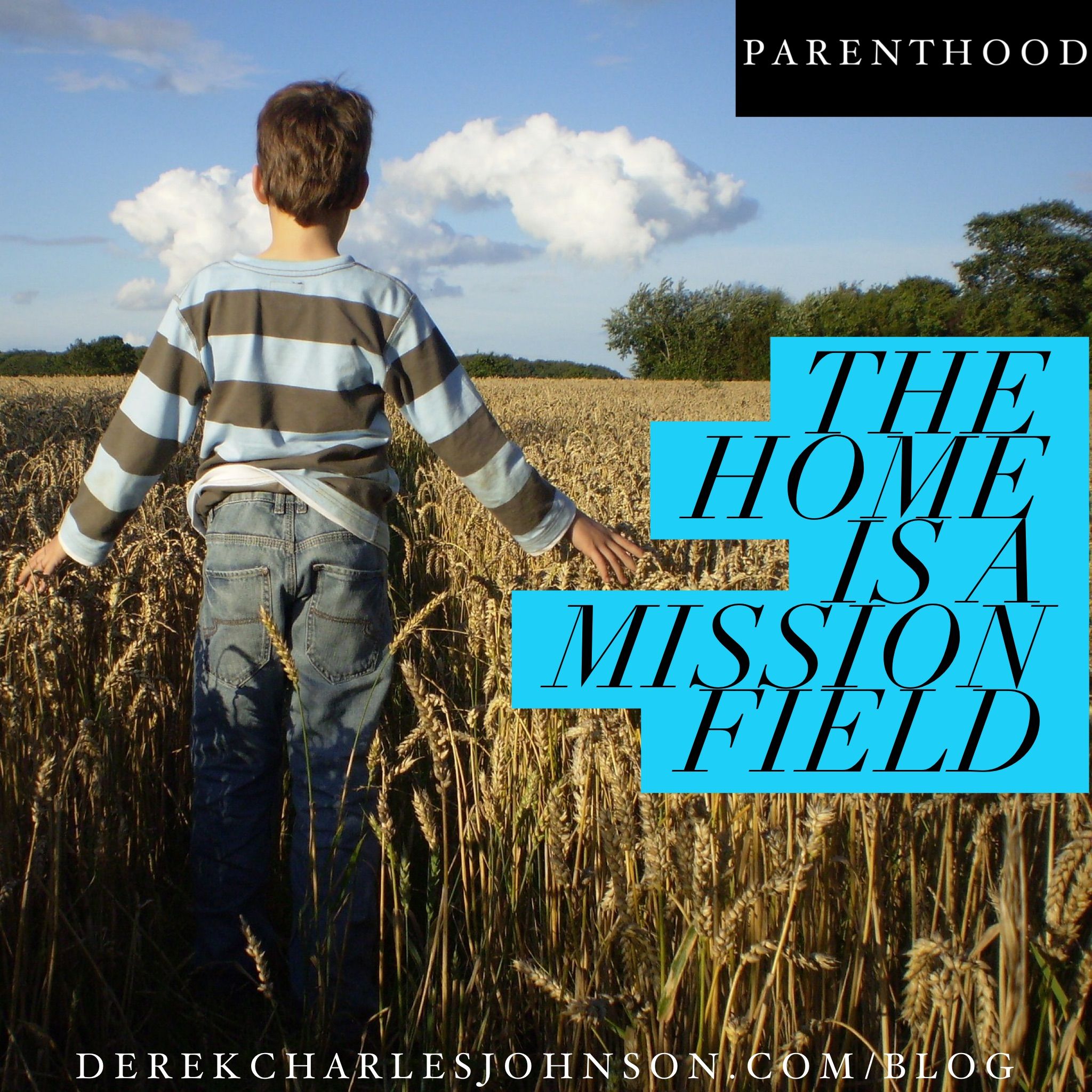 Rome Wasn't Corrupted In A Day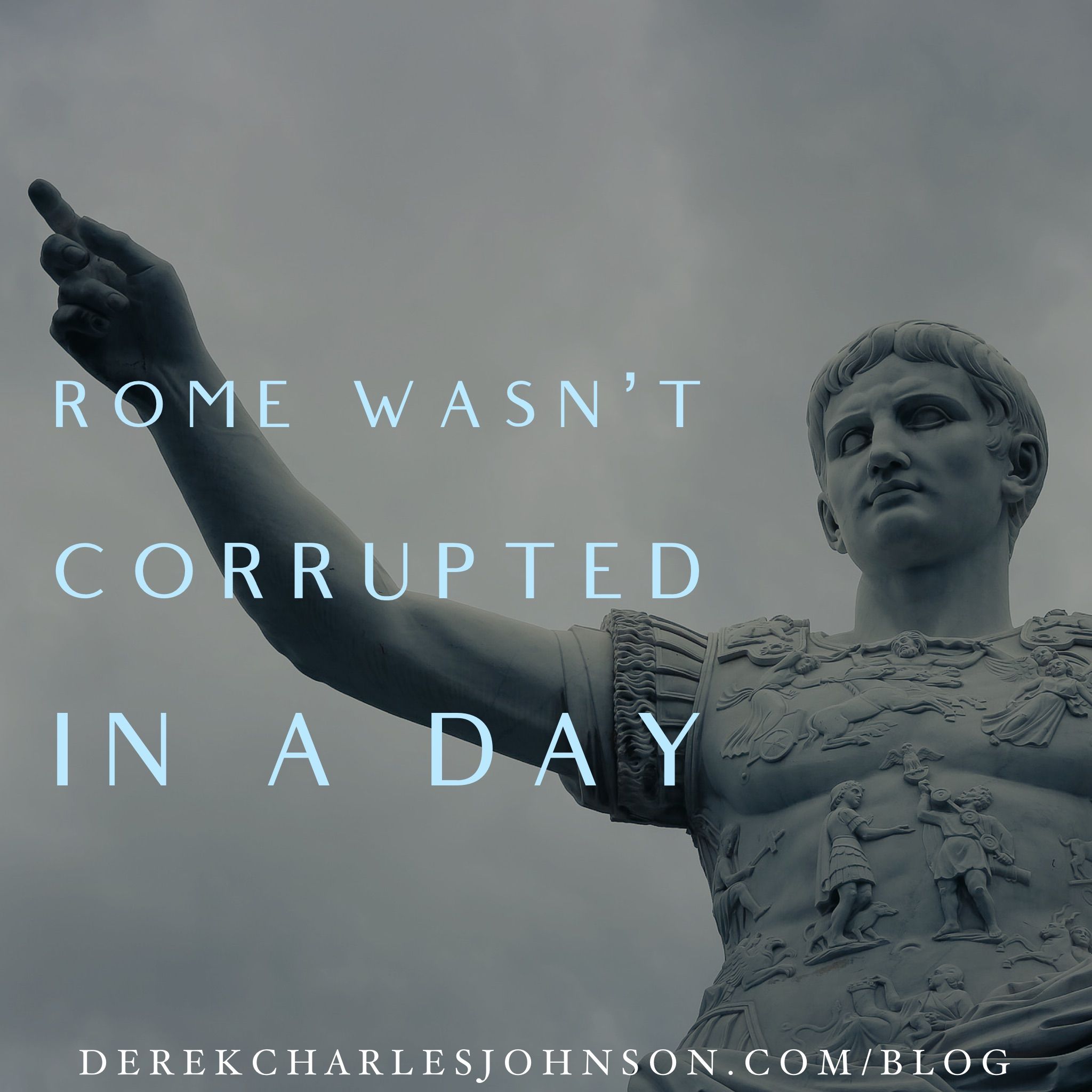 Seeing For The First Time