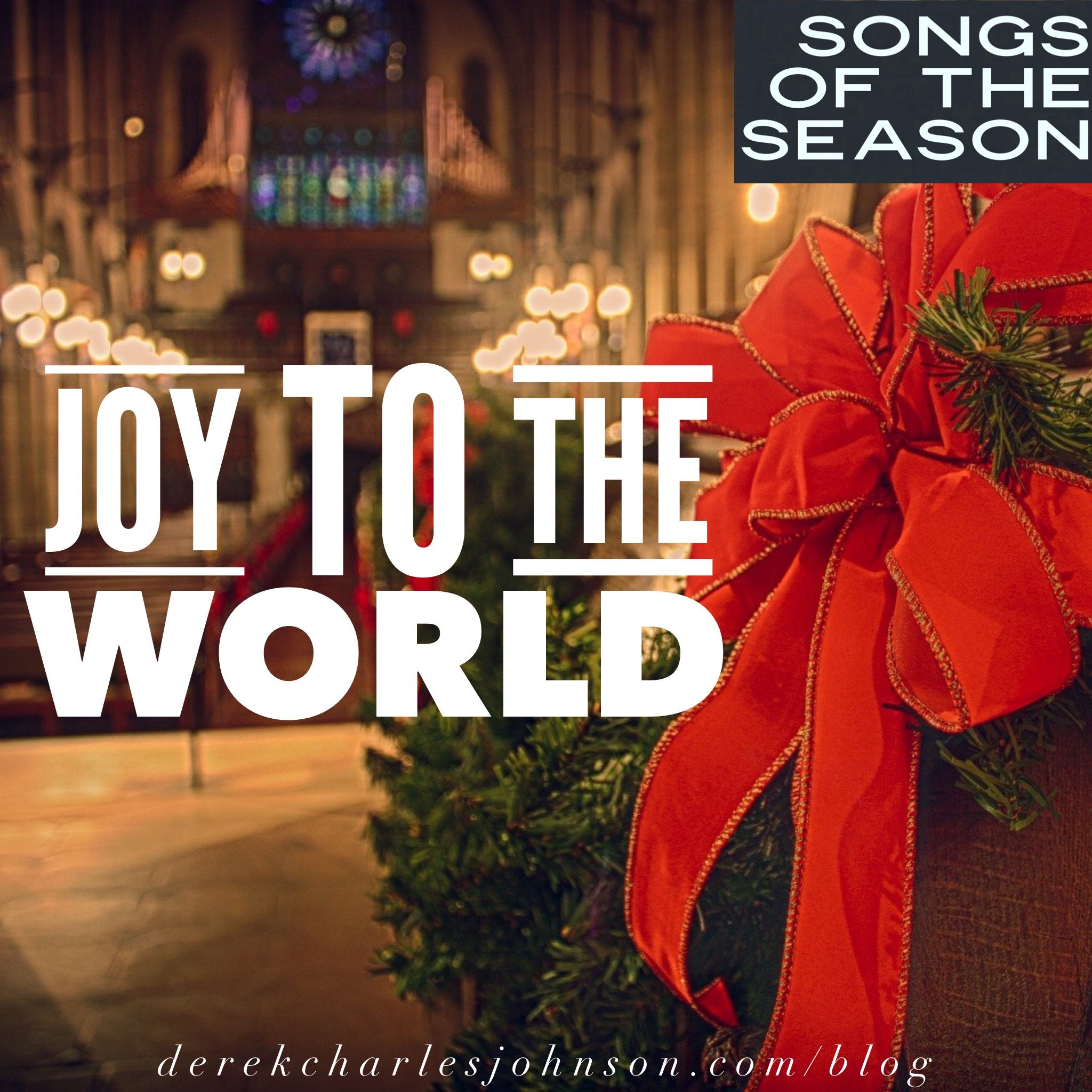 Joy to the world, the Lord is come 
Let earth receive her King 
Let every heart prepare Him room 
And Heaven and nature sing 
And Heaven and nature sing 
And Heaven, and Heaven, and nature sing 
Joy to the World, the Savior reigns! 
Let men their songs employ 
While fields and floods, rocks, hills and plains 
Repeat the sounding joy 
Repeat the sounding joy 
Repeat, repeat, the sounding joy 
He rules the world with truth and grace 
And makes the nations prove 
The glories of His righteousness 
And wonders of His love 
And wonders of His love 
And wonders, wonders of His love 
Lyrics:  Isaac Waats 
Musical Arrangement:  arranged by Lowell Mason with melody from George Frederick Handel ("Antioch") 
In looking at a series of blogs for the Christmas season, I wanted to talk about something I've desired to do for a long time:  take a look at classic Christmas carols and their origination and application to today's world.  I polled some of you back in October (yes that long ago) and asked "What's your favorite Christmas song?"  Of course, many said O Holy Night and Silent Night.  Many also said Mary Did You Know? which although is a wonderful song, is not one I was considering for a "classic song/traditional song" of Christmas.  Sorry, no hate mail please!  But rounding out the list was O Come O Come Emmanuel and Joy To The World.  I plan to spend each of the next 4 weeks looking at these songs individually and how we can glean much truth from them for our lives today.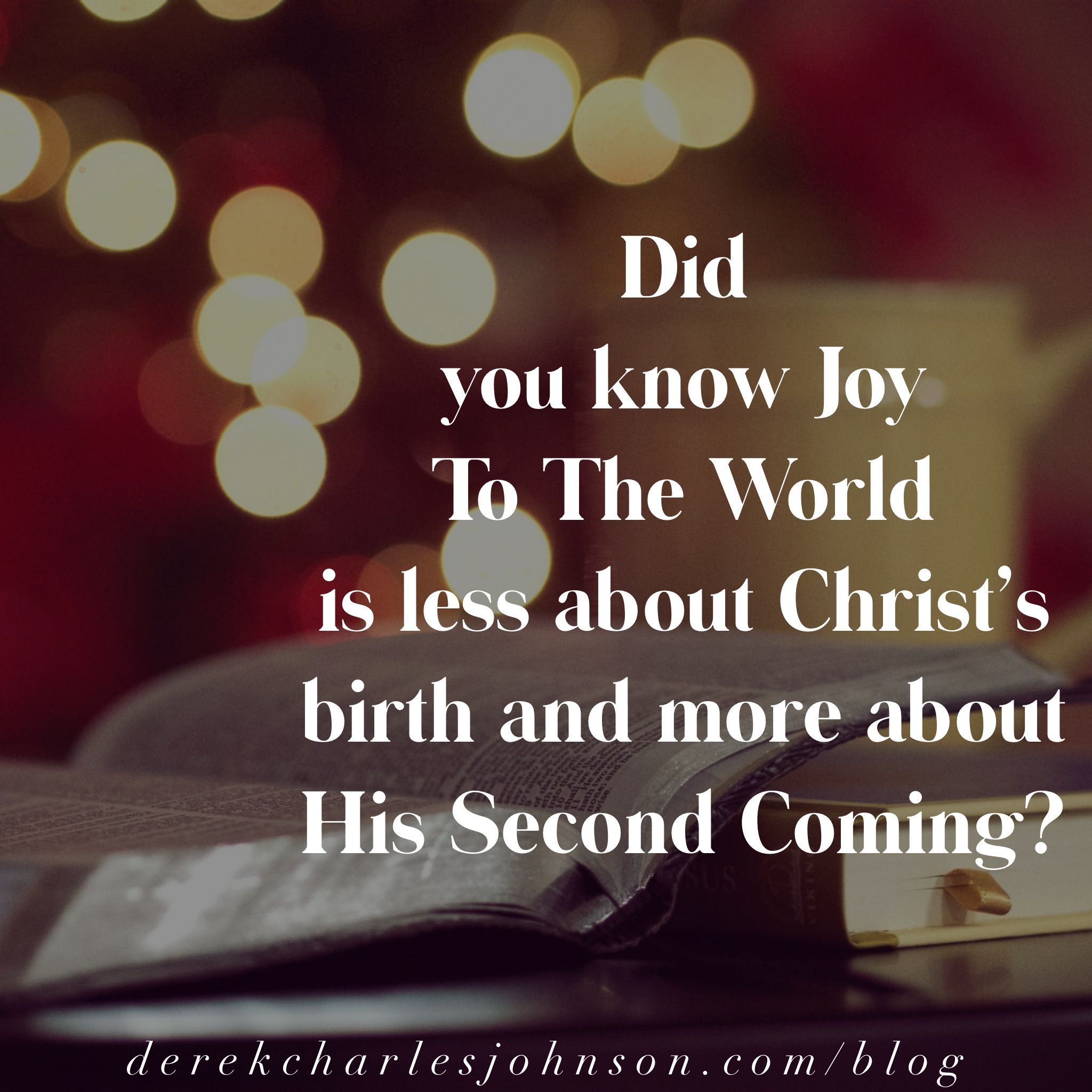 We sing Joy To The World a lot around Christmas.  It's an upbeat song (there aren't a lot of those in the Christmas hymnody) and it's a "fun" song simply because of what it proclaims:  "Joy to the world!"  How can you not smile a bit as you sing and ponder these words? 
But did you know that Joy To The World is less about Christ's birth and more about His Second Coming?  It is said that Isaac Watts, the writer of Joy To The World was inspired by the verses of Psalm 98.  These are some of the verses from that Psalm: 
Make a joyful noise to the Lord, all the earth; 
    break forth into joyous song and sing praises! 
Sing praises to the Lord with the lyre, 
    with the lyre and the sound of melody! 
With trumpets and the sound of the horn 
    make a joyful noise before the King, the Lord! 
Let the sea roar, and all that fills it; 
    the world and those who dwell in it! 
Let the rivers clap their hands; 
    let the hills sing for joy together 
before the Lord, for He comes 
    to judge the earth. 
He will judge the world with righteousness, 
    and the peoples with equity.  Psalm 98:4-9 
What the writer of Psalm 98 and Watts both agreed upon was that the Lord was worthy of praise and worship AND that He is coming one day to judge the world in righteousness. 
Do we think about these things much at Christmas?  Perhaps not.  We see words like peace, joy, love, kindness…but we have to see those all wrapped up within the nature of Jesus alongside His righteousness and justice.  The Lord has made known His salvation; He has revealed His righteousness in the sight of the nations.  Psalm 98:2  Joy To The World acknowledges that this Jesus, who came into the world as a helpless baby, is indeed the Savior of the world who reigns with truth and grace.  He is coming back again and His winnowing fork is in His hand:  His winnowing fork is in his hand, and he will clear his threshing floor, gathering his wheat into the barn and burning up the chaff with unquenchable fire.  Matthew 3:12  I take joy in His returning.  But it pains my heart to know that many will not choose Jesus before it is too late.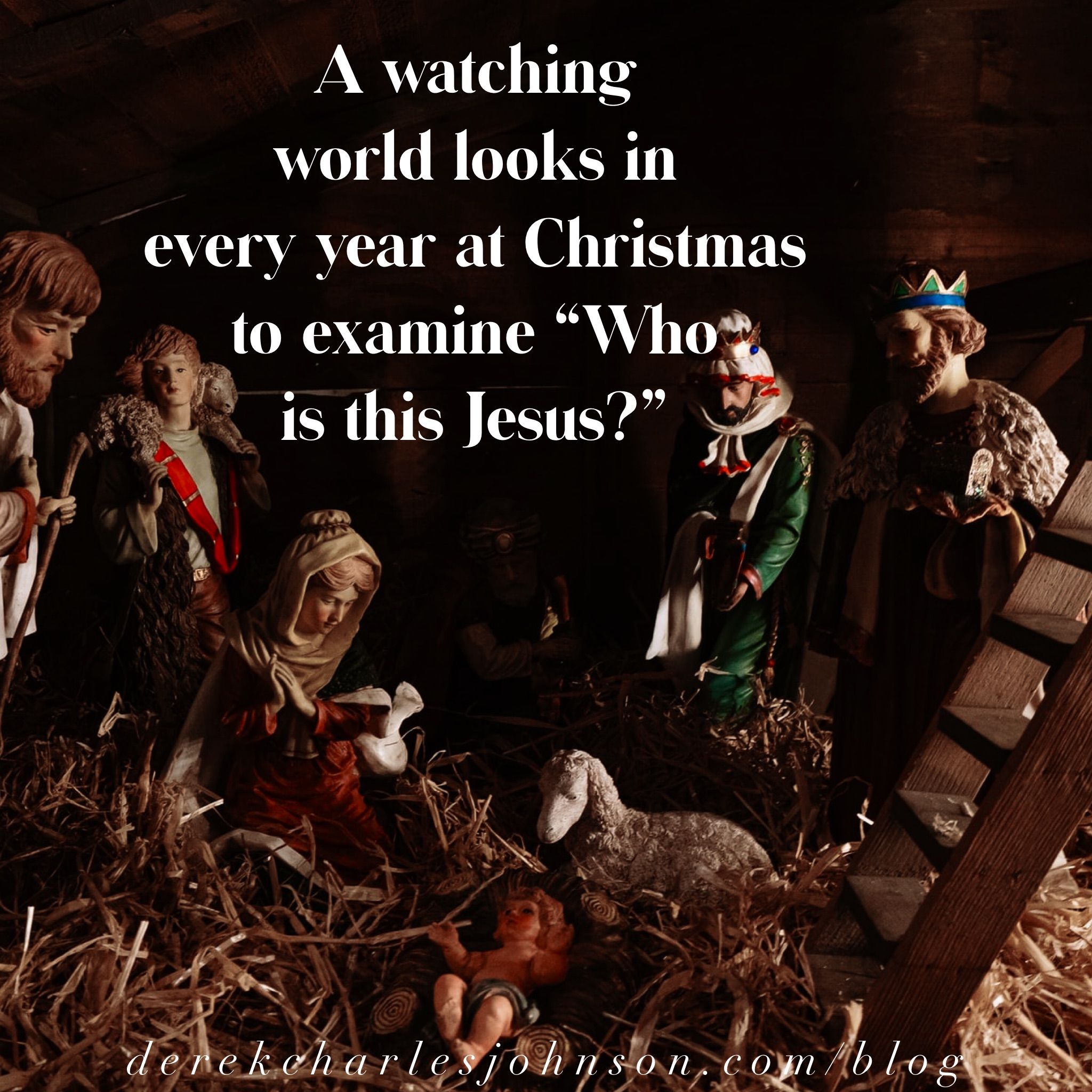 Singing Joy To The World in this light sure changes our perspective on Christmas, doesn't it?  After a year like 2020, I think Christmas will be seen with a new perspective and I hope that is a good thing.  The watching world looks in every year at Christmas to examine, "Who is this Jesus?"  We know that many hearts will be cold and astray and will reject His word.  But yet we still sing about it and tell about it.  We know there are some who are softened to His voice.  There are some who will put their trust and hope in Him.  They need to know this joy.  Are you willing to share it? 
Guys I share this first song with you because not only is it a favorite of yours, it is of mine as well.  I've recorded a rendition and will attach a link below so you can check out the video on my YouTube channel.  However, beyond just singing this song and listening to Christmas music, are we willing to take the messages to heart as we internalize the words written from long ago?  We still sing songs around Christmas that are 100-200+ years old.  Why is that?  Could it be that the songs are reminders to call us back to the truths we have professed?  Could it be that the songs themselves are words to speak over our lives, our families, and a nation and world that is very broken?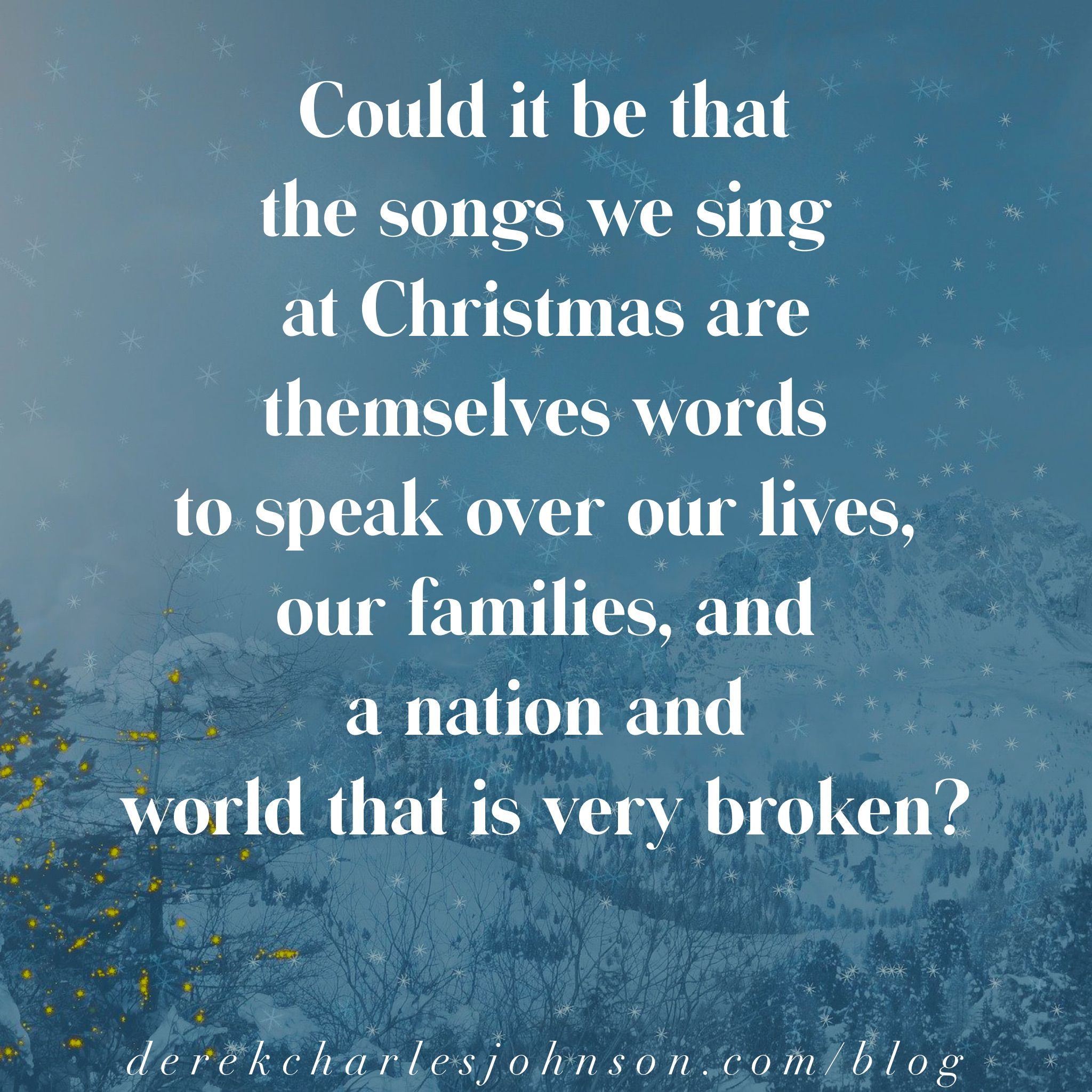 I hope this first blog in this series gives you some footing as we enter the Christmas season.  These "Song Of The Season" (and there are many) are not lines and verses we should blindly recite by rote memory.  No they are much, much more.  "Joy to the world the Lord is come," is the best news we can proclaim.  Our king is Jesus.  His throne is in Heaven.  Let us prepare our hearts for His soon return. 
Guys I love you and I love walking this journey with you.  Let me know how you are doing…shoot me an email and let me know how I can pray for you today.  God bless. 
Sign up to get these blogs delivered to your email inbox!  Visit http://derekcharlesjohnson.com/as-bold-as-lions 
Let's connect: 
Email:  info@derekcharlesjohnson.com 
Facebook:  https://www.facebook.com/derekcharlesjohnson1/ 
Instagram:  http://instagram.com/derekcharlesjohnson 
Be very careful, then, how you live—not as unwise but as wise, making the most of every opportunity, because the days are evil.  Therefore do not be foolish, but understand what the Lord's will is.  Ephesians 5:15-17


Joy To The World (Cover)//Derek Charles Johnson (Songs Of The Season)