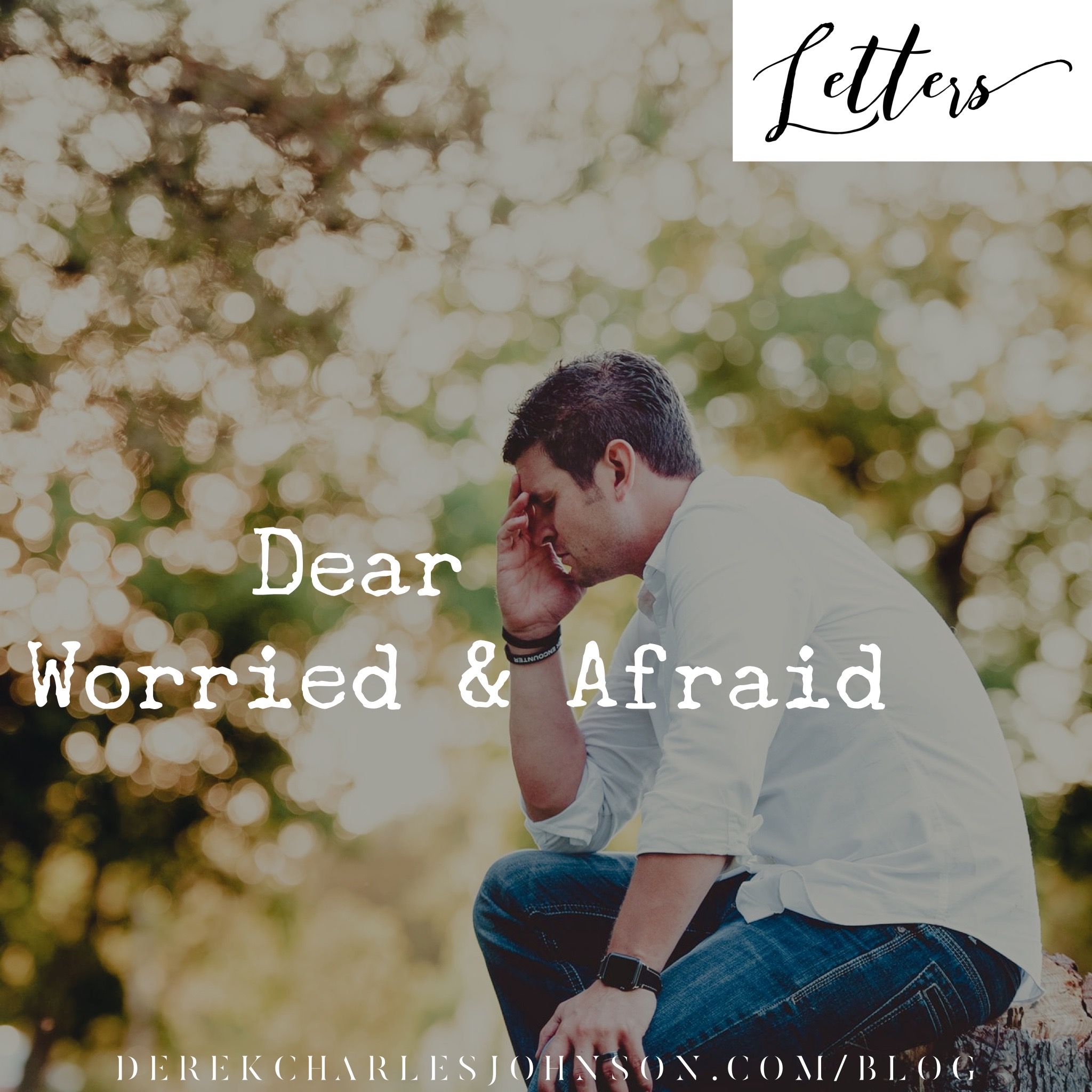 O Lord, you have searched me and you know me.  You know when I sit and when I rise, you perceive my thoughts from afar.  You hem me in — behind and before.  Search me, O God, and know my heart, test me and know my anxious thoughts.  See if there is any offensive way in me, and lead me in the way everlasting.  Psalm 139:1-2, 5, 23-24 
I know we always seem to hear that things are getting worse; that the "good ol' days" are long gone.  We mourn and lament what once was; perhaps an idyllic time of life in which all seemed to be ok.  In its place, it seems we have come to times of great peril.  We have a world spinning out of control and going from bad to worse on an exponential scale.  Wars and rumors of wars.  Political divisiveness and outright hate for the opposing side/viewpoint.  Diseases with no cure.  Brokenness, shame, and despair. 
With all these things, both within and without, we can come to a point of total loss.  A place without hope.  Into that space we only speculate about what might happen or what could happen.  Worry.  Fear.  Anxiety.  I have met many Christians bound up in these emotions and I myself have struggled with them as well at various times.  How does one address these things from a Biblical standpoint?  How do we stand as those with hope in a generation that seems hopeless? 
I don't want to offer a Band-Aid fix today.  Some are dealing with things so big and potentially devastating that it seems trite to say "Just pray about it.  Everything will be ok."  No, what I want to bring us back to today are truths that are timeless.  That no matter whether the times are good or bad/evil, the truth remains.  We have to remind ourselves in all of these areas (weariness, insecurity, worry, and next week, doubt) that God is still on His throne and His power and control over this Earth has not changed.  He holds it all together. 
So are you worried today?  Has life thrown you a curveball you did not expect and now you don't know how to move forward?  Let's dig in and go back to the feet of Jesus — the place where we belong.  In that place, we find the answers and the strength to carry on. 
1. You are seen 
You have searched me and You know me.  You know when I sit and when I rise, You perceive my thoughts from afar.  Psalm 139:1,2 
These verses from Psalm 139 are so good, they are worth repeating.  God is a God Who we can trust.  He is a God Who sees us.  We know that to be true from verses like these in the Psalms and beyond.  And as an aside, the Psalms are excellent therapy for anyone dealing with the emotions of worry and fear.  David felt those things on a continual basis; fearing for his very life as King Saul and his men pursued him.  David knew what it was like to be afraid yet chose to put his hope and trust in the Lord.  We know that David was protected and brought into his eventual destiny:  king over Israel.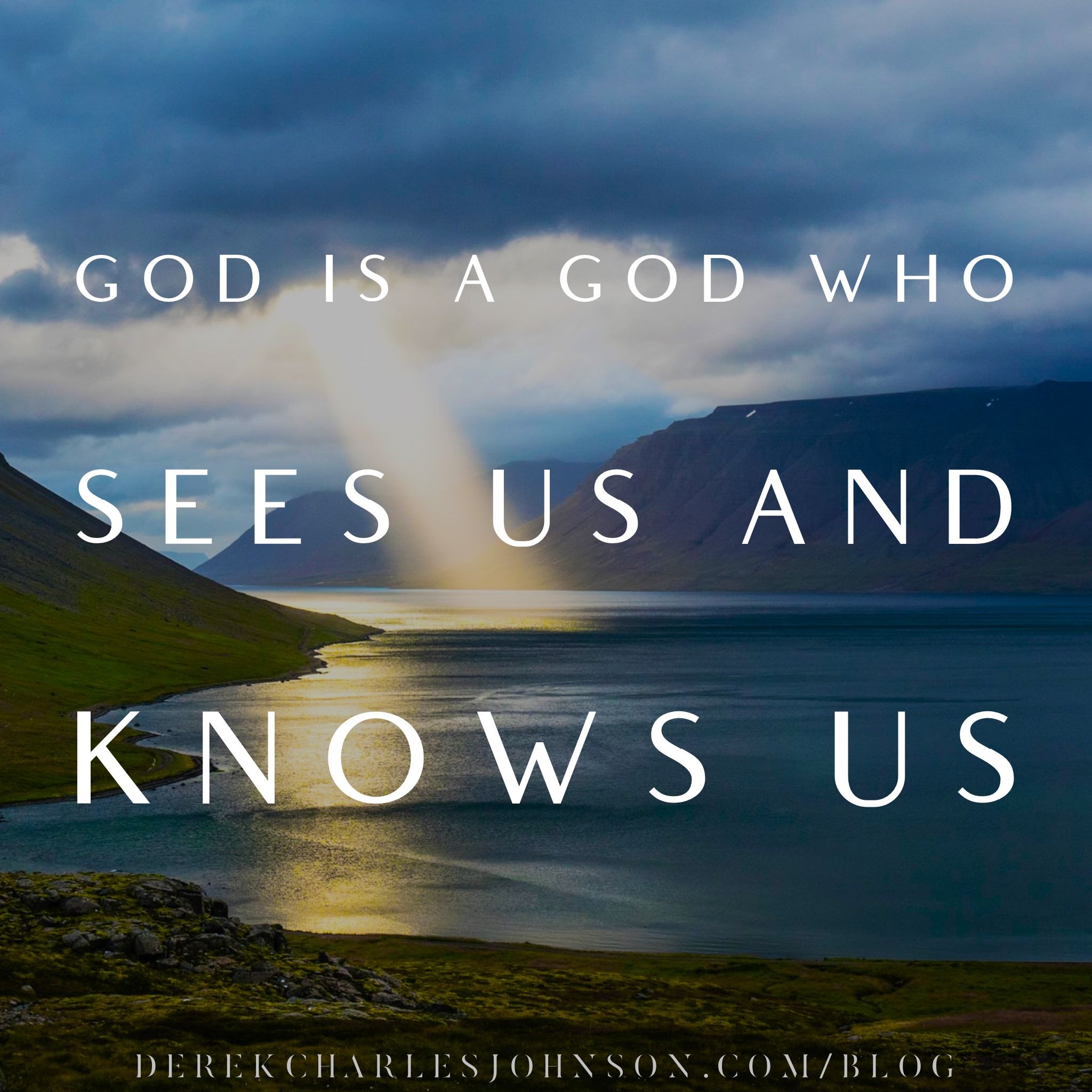 If we can look up from our circumstances, no matter how dire, we can see that God is watching over us.  We find it hard to believe that on a planet with billions of people, God sees us.  But we have to understand:  God created us and is near.  Even from the start, even being conceived in our mother's womb, this was the case:  For you created my inmost being; you knit me together in my mother's womb.  Psalm 139:13  When we are tempted to follow a path of fear, we must consider who God is:  a God who sees us and knows us. 
2. You are loved 
For God so loved the world that He gave His one and only Son, that whoever believes in Him shall not perish but have eternal life.  John 3:16 
The most recognizable verse of the Bible (John 3:16), is totally appropriate in a conversation about fear and worry.  God had a plan long before He created you.  He knew that sin would enter the world and with it, the by-products of fear and doubt would come in (along with all of the other things we are addressing in this "Letters…" series).  For God so loved…is a reminder to you and I that beyond everything else we see, there is something at work that is rooted in love.  Even in our circumstances, God is loving.  Even in the unknown matter we are facing, He is love.  And that love is the backdrop for all that He does.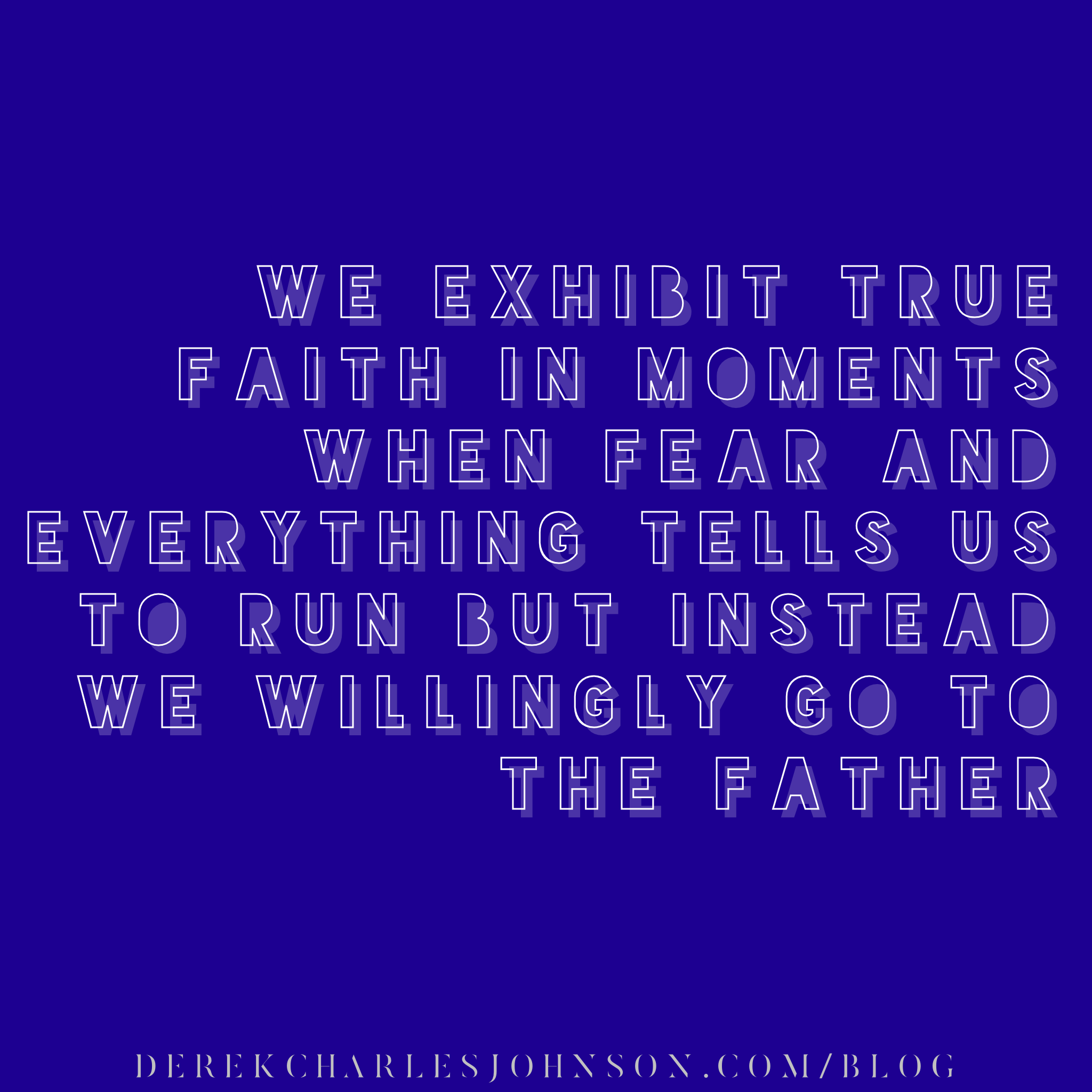 Now I know the question that comes up next.  It goes, "Well how can a loving God allow bad things?"  I'm not here to do a thesis on trying to explain the "why" of life.  I do know that in spite of His love, we live in a fallen world.  In spite of His goodness, bad things do happen.  I believe all of this pushes us even further to say, despite my worry and the fear I face, do I choose to trust a God Who says He loves me?  A God Who says "I gave My one and only Son on your behalf?"  I can choose to run from that God and straight into my fear.  Or I can choose to say, "OK God I don't know what You're going to do through this, but I believe You still have a plan."  We exhibit true faith in the moments when fear and everything inside of us says to run away but instead we willingly go to the Father. 
3. You have a destiny 
For God has not given us a spirit of fear and timidity, but of power, love, and self-discipline. 2 Timothy 1:7 
One thing we have to realize in all of this, FEAR DOES NOT COME FROM THE LORD.  When we are overcome with a spirit of fear, we must rebuke it and call upon the name of Jesus.  We have the Holy Spirit residing within us and that not only pushes out fear but it also gives us the ability to stand.  We can then operate as 2 Timothy 1:7 states:  with power, love and self-control.  If worry and fear have an endpoint of being bound up and motionless, the Spirit that God gives us is the antithesis of such things.  His Spirit allows us to move forward, to have boldness, to love as He has loved us, being rooted in self-control (see recent blog Rooted In Self-Control, part of The Fruit series). 
All of this points to one thing:  an eternal destiny in Jesus Christ.  We have a hope that is beyond this world.  We have our names written in His book if we have professed Christ as Savior.  Being that these are truths we can bank on, what can this life possibly bring to dissuade us?  What can possibly shake us?  Nothing!  His Spirit is greater and greater is He that is in us than he that is in the world (1 John 4:4).  We take all of this to heart and as worry knocks on the door, we never open it.  We only open the door to the Holy Spirit and ask Him to come in and reside in us.  Being that tomorrow is a new day with (potential) new worries, we have to again open the door and say, "Jesus come in and be with me today.  You are greater than any of my fears." 
---
As we tie all of this up today, I take to heart the fact that nothing we experience is what Christ didn't face as well.  We know His burden in the garden as He was moments away from the cross.  We can understand that His spirit was heavy — He knew the weight of what He would carry.  I don't believe fear and doubt entered His mind, but I do believe Satan was there in the garden tempting Him to go down that road.  He stood firm.  What I believe Jesus' greatest test was being able to say "Not my will, but Yours be done" and doing that in such a way that He knew the Father knew what was best.  His loss was our gain.  And the power of death could not hold Him.  Amen!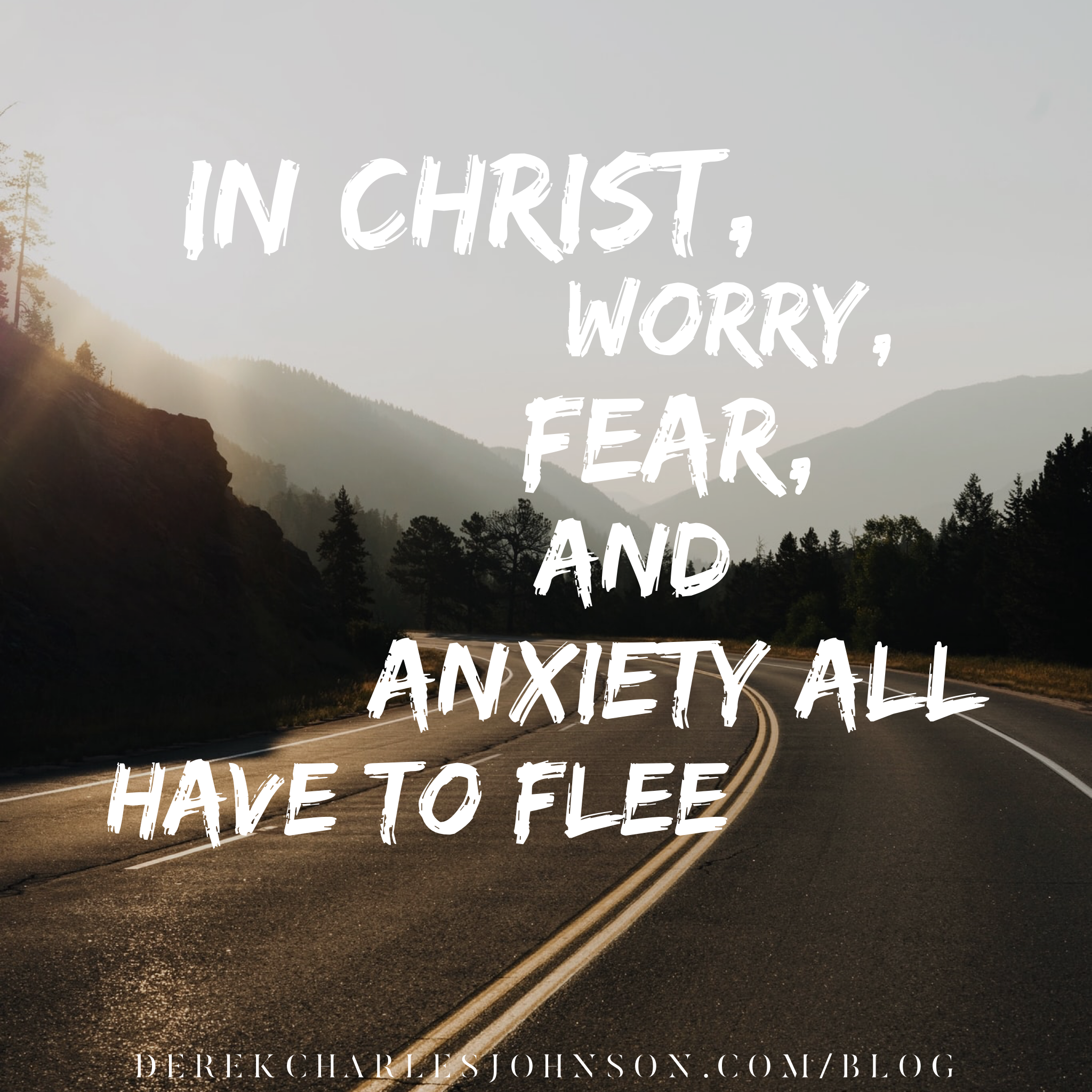 Whatever it is you are worried about today, whether the state of this world or your own personal life, can you trust again in a Savior Who knows what you face, yet triumphed mightily?  That place where fear intersects faith is a place where we can so easily stall out.  We can come to the point where a circumstance rocks us and it can cloud our vision of Him.  We must realize He sees us, loves us, and still has a plan.  If it weren't so, the Bible would not remind us so often.  He has overcome.  Through Him, we also overcome.  Worry, fear, and anxiety all have to run.  There is no room for them when the Holy Spirit makes His home in our hearts.

Let's connect: 
Email:  info@derekcharlesjohnson.com 
Facebook:  https://www.facebook.com/derekcharlesjohnson1/ 
Instagram:  http://instagram.com/derekcharlesjohnson
Other blogs from the LETTERS TO THE HURTING series: