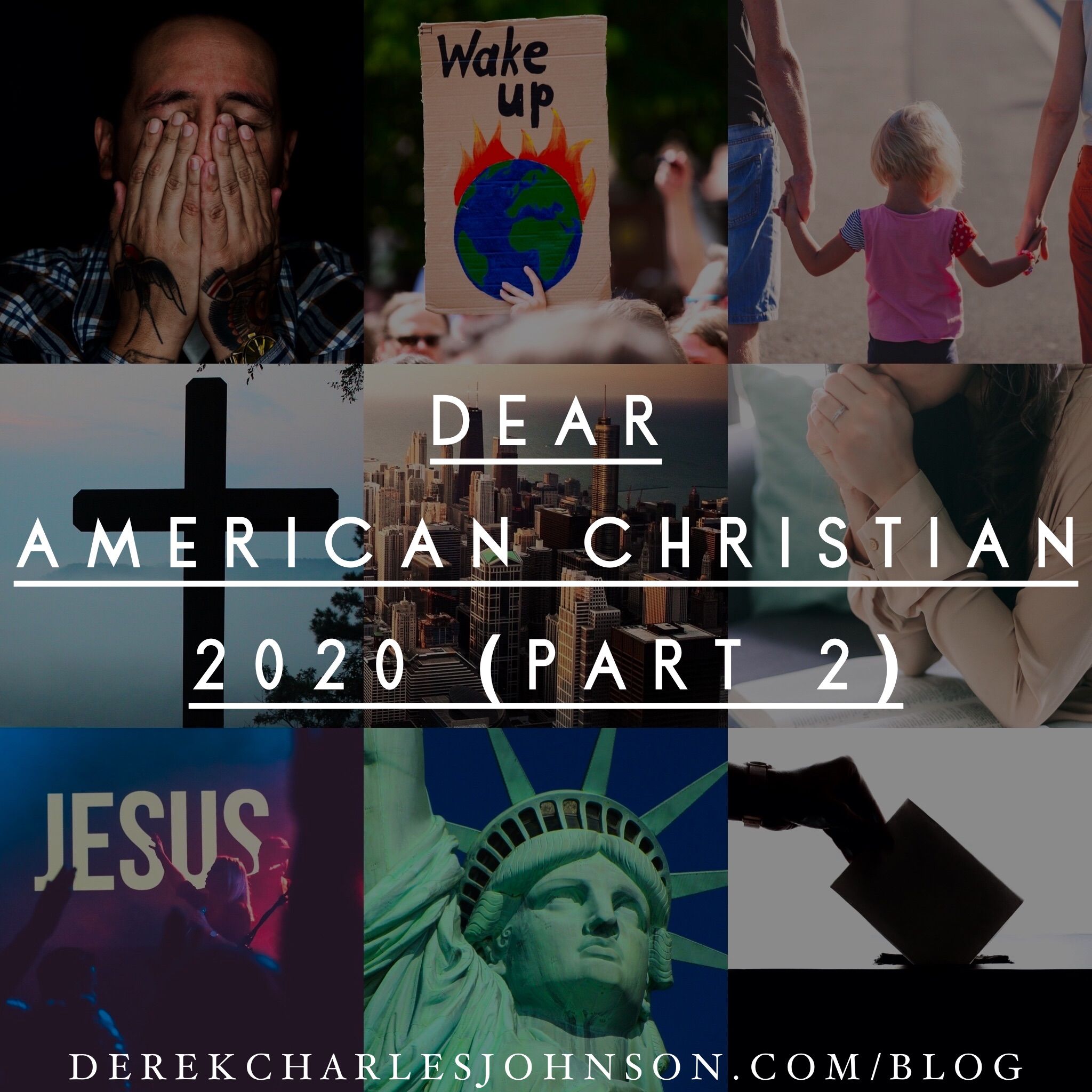 We started last week with a topic that I will admit is not the most popular.  It's not popular to talk about things like repentance and correction.  It's not popular to mention to Christians the areas we've missed the mark.  I'll admit it; I'm pointing the finger at myself in each one of these points and from last week to this week, I'm doing a lot of soul-searching.  I pray that God cleans house starting with me.  It can't come from any other direction.  I'm praying that as you read through these 2 updated blogs, you find something that perhaps stirs your own heart and causes you to draw closer to the Lord.  That's really what it's about for me.  I hope that if you've followed my blogs and this ministry for any length of time, you see my heart in this.  I love Jesus and I want others to know Him in a personal and lasting way.  That's all that matters for me. 
You can have all this world, give me Jesus. 
If you missed last week, you can click here to get caught up.  Also, I did a similar set of 2 blogs back in 2018 called Dear American Christian Part 1 and Part 2 (minus the 2020 part cause I guess I didn't know I'd be visiting this topic again, ha!).  Those points are still relevant I believe and there's some good foundational stuff there. 
If you're caught up and ready, let's dive in again to the second half (points 6-10). 
6. The enemy we face is spiritual, not physical 
As you see various evils perpetuated around this land and the globe, it's easy to attach blame to certain individuals and not see the bigger picture.  Evil regimes, sinister movements, hate-filled uprisings…these things have a spiritual basis that we often forget.  And to fight against such things, we wrestle not within the physical (i.e. flesh and blood) but in the spiritual.  I believe we often exhaust many methods and means to combat "bad things"; in truth, we must first be on our knees in prayer.  The battle belongs to the Lord.  We know His plans are sure and we know He wins in the end.  But we must align ourselves to Him and see that what is really taking place is what has always taken place since the fall:  sin has entered mankind and good and evil are in constant opposition.  Demonic forces are real.  Last week I mentioned that even into places of government, I believe Satan manipulates and controls various leaders and figureheads.  We must pray for these forces to be broken.  We must pray that God brings justice and through that, many have their eyes opened to see Christ.  Let's stop fighting the battle in the wrong arena.  Get on your knees and fight like a man (thanks Petra for a great lyric!). 
For the weapons of our warfare are not of the flesh but have divine power to destroy strongholds. We destroy arguments and every lofty opinion raised against the knowledge of God, and take every thought captive to obey Christ.  2 Corinthians 10:4,5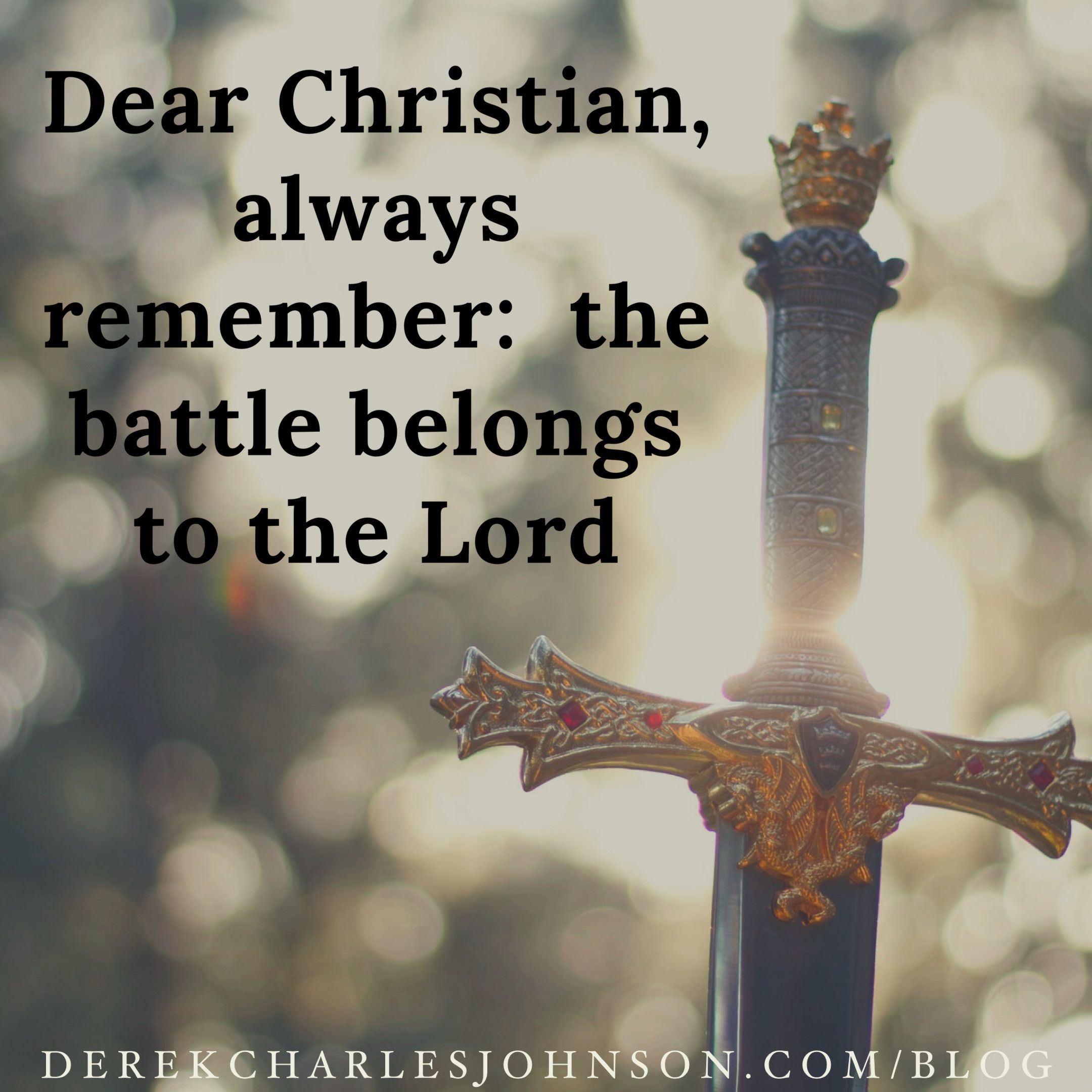 7. Your giftings are needed today 
Into a time of uncertainty, it's easy to want to test the waters and if necessary, just sit things out on the sideline for awhile.  At least until things sort of level out.  I get it.  We've seen ministry within the church take a hit because of COVID-19 and not knowing when/where/how life returns to normal in our congregations.  But my heart in this is to say, God still requires your gifting whether the current climate seems convenient or safe.  What are ways you and I can still serve the Body of Christ while things are still in limbo?  Can you pray for others?  Can you teach (even through online, alternative means)?  Can you practice hospitality (in a safe manner)?  We are not to neglect our gifts and we are not to neglect fellowship.  Church as we know it is getting a rework in the wake of all we've seen this year.  Yet the church does not cease to exist or operate.  The skills you have are still needed, especially now.  There's a way in which they can still be exercised and it may be just finding new and unique ways to express them.  For further reading, check out:   Investing In The Church:  Plugging In And Pouring Out (2020 Vision) 
Do not neglect the gift you have, which was given you by prophecy when the council of elders laid their hands on you. 1 Timothy 4:14 
8. Extend grace and mercy so that others may be won over by your kindness 
This point convicted me a bit.  Into the past few weeks of online debate and argument, I've been prone to want to "win" over a certain person who perhaps sees life differently than I do.  Most often it's well-meaning and not done to shame or put down.  But when I step back from the whole conversation, I think to myself, "What was the point of that?  Did anyone's mind really change?"  Here's the truth I need to hear:  no one is changing their mind based upon a Facebook post or debate.  It just isn't happening.  But you know what does change minds?  Being gracious, being kind, showing love and mercy.  That sort of thing leaves a mark and I'm seeing it more and more as true expressions of Christ-likeness occur online.  In the past few months almost all of our main interactions have been online through social media, email, and other platforms.  Why not use these places as opportunities to display Christ and in so doing, point a non-believer to the Lord?  I've seen and even been a part of heated debates with other Christians.  I don't know anymore if it's really effective or not.  I wonder if the casual passerby thinks "Hmm, just some more Christians showing their love of Jesus…yeah right…smh."  We are to bear witness to Jesus.  At all times.  This one stings a little and I know God has put his finger on my own heart.  If you've convicted as well, let me know.  We can pray for each other! 
But avoid foolish controversies, genealogies, dissensions, and quarrels about the law, for they are unprofitable and worthless. Titus 3:9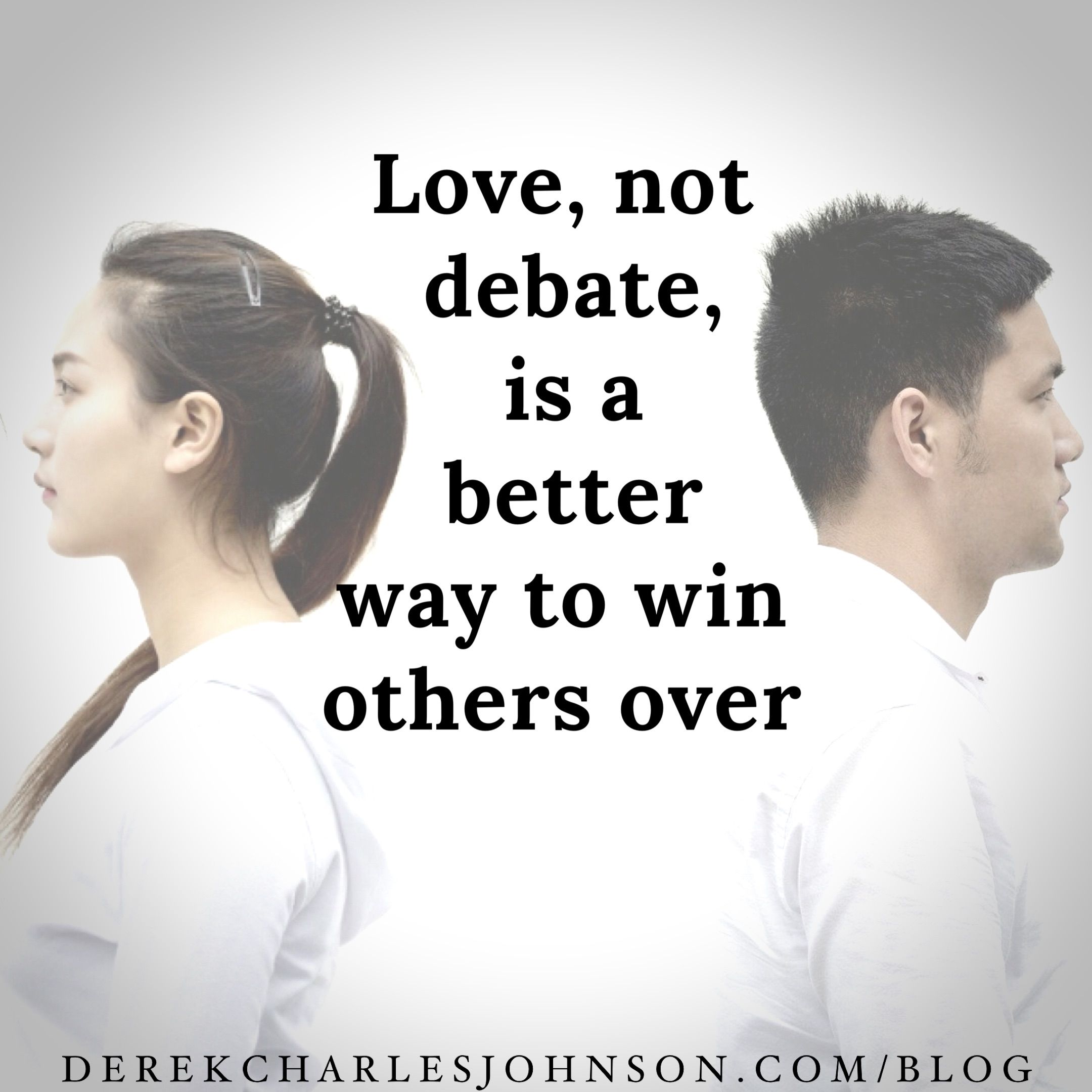 9. We cannot compromise truth — God will not bless the church that waters down His word 
I touched upon this point a bit last week, talking about the need for repentance to begin with you and I.  But I think we have to hold our leaders and preachers to a certain level of accountability with Scripture.  Going back further, in the 2018 series (Dear American Christian), I addressed a couple topics that always seem to creep into and muddy up our theology:  hyper-grace and the prosperity Gospel.  If you need further definitions of those ideas, I'd invite you to Google the terms and do a bit of research.  Basically, misinterpretations of the Bible lead us to portray a false Gospel (yes I said false) which in turn, saves no one.  The Gospel of Jesus Christ is a message that causes many to stumble.  It will be readily accepted by some because their hearts receive it and the "soil" of their spirit is ready.  But others will not find it palatable or easy to swallow because it means they must give allegiance to Christ in all things.  These false Gospels are nothing more than a man-made bridge to try and appease those who would rather not accept Jesus at face value.  Remember, many who say "Lord, Lord" will not inherit the Kingdom.  We must not water down the truth of God's word just so we can pad the stats! 
For the time will come when people will not put up with sound doctrine. Instead, to suit their own desires, they will gather around them a great number of teachers to say what their itching ears want to hear.  They will turn their ears away from the truth and turn aside to myths. 2 Timothy 4:3,4 
10. Be bold — a victor's crown awaits those who endure 
I cannot sum up this series without some sort of rally cry to the American Christian.  It may be that these words are read outside of the US and my hope is that they give you the reader encouragement wherever you are at as well.  My country is not living in a box…what we experience and go through are the same things many around this globe are experiencing as well.  But in America, we believe in certain ideals that are God-given.  We were founded on freedom and the idea that man has certain rights endowed by his Creator.  This nation has its flaws like any other; still we have held our ideals as something worth aspiring to for all men and women.  But we are seeing many of those rights eroded and broken down right before our eyes.  We must realize that whether we live in freedom or in persecution, we endure with a Gospel that is everything to us.  It could be that persecution is the very thing the American church must go through in order to force Christians to take a clear stand for Christ.  But praise God that we have an enduring hope and promise if we do not compromise.  This life is fleeting.  Eternity is forever.  Jesus is always worth it.  The price we might pay in this life to follow Him is worth it.  We know we will one day see Him face to face and receive our heavenly reward.  This year, unlike any year I've lived, has stirred my heart for heaven and made me long for my Savior like no other.  Are you ready? 
And when the chief Shepherd appears, you will receive the unfading crown of glory. 1 Peter 5:4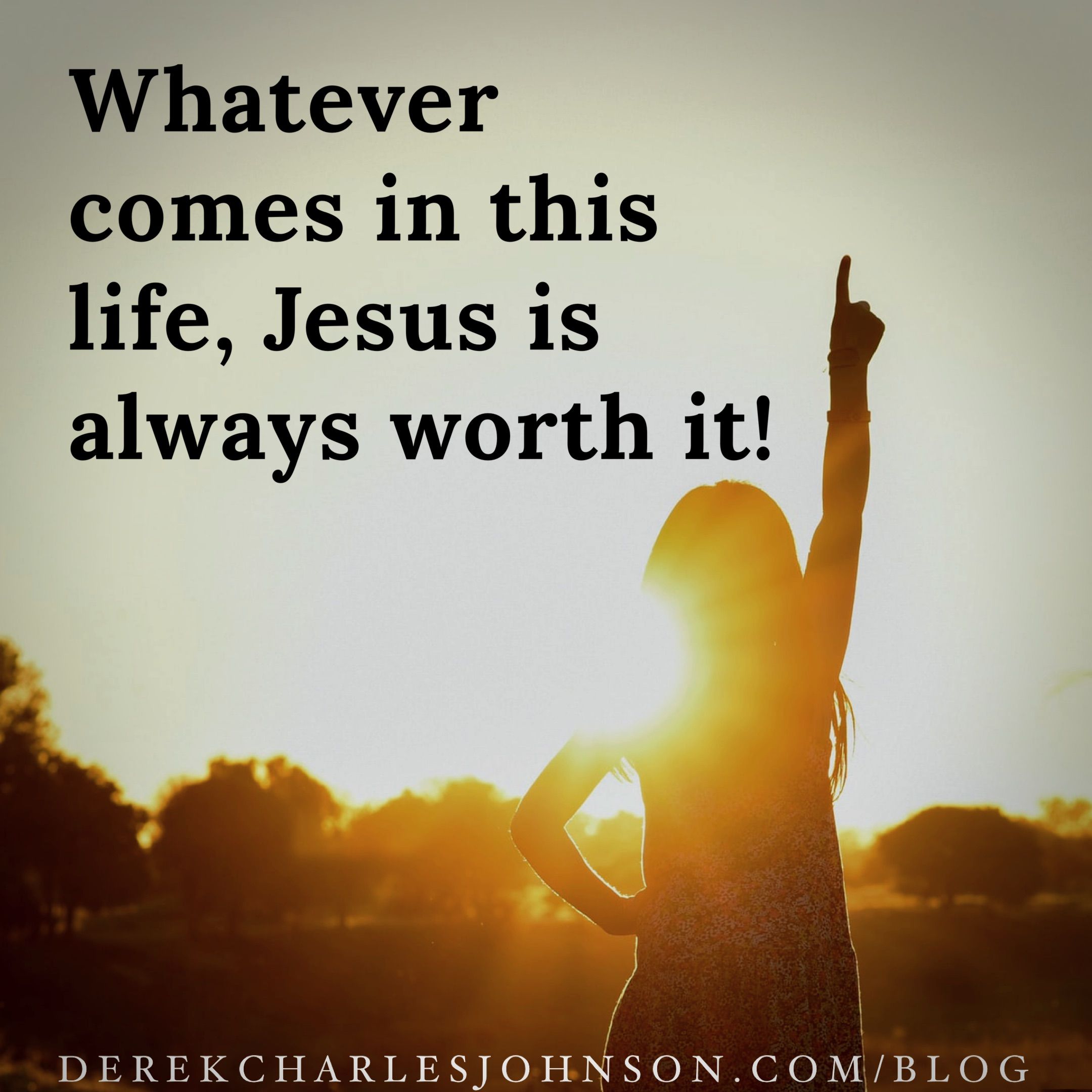 Whew!  This has been a lot of ground to cover.  But in a weird way, it has been a joy to share these updated "Dear American Christian" blogs these last 2 weeks.  I say that because I feel like so much of my audience gets what is at stake and no matter the numbers, I see like-minded believers who are also taking up the call.  I write in a manner to say to you and I, don't lose heart and don't lose your fire for the Lord.  I need that reminder on a daily basis.  If I start looking too much at the world, at headlines, at social media feeds, I can get very quickly depressed.  That is not where we must go to for our hope and assurance.  It's to the word of God and spending time in His presence.  I hope you are doing that on a regular basis, carving out time in your prayer closet just to hear from Him.  The world's noise will quickly fade as you spend time allowing Him to renew and transform you.  We will endure and one day see His face in all of His glory!  What a day that will be!  Amen, hallelujah! 
I love you guys!  Please take a moment to share this and last week's posts with a friend if you have been impacted by them. 
Sign up to get these blogs delivered to your email inbox!  Visit http://derekcharlesjohnson.com/as-bold-as-lions 
Let's connect: 
Email:  info@derekcharlesjohnson.com 
Facebook:  https://www.facebook.com/derekcharlesjohnson1/ 
Instagram:  http://instagram.com/derekcharlesjohnson 
Be very careful, then, how you live—not as unwise but as wise, making the most of every opportunity, because the days are evil.  Therefore do not be foolish, but understand what the Lord's will is.  Ephesians 5:15-17
Other blogs in this series:

Dear American Christian 2020 (Part 1)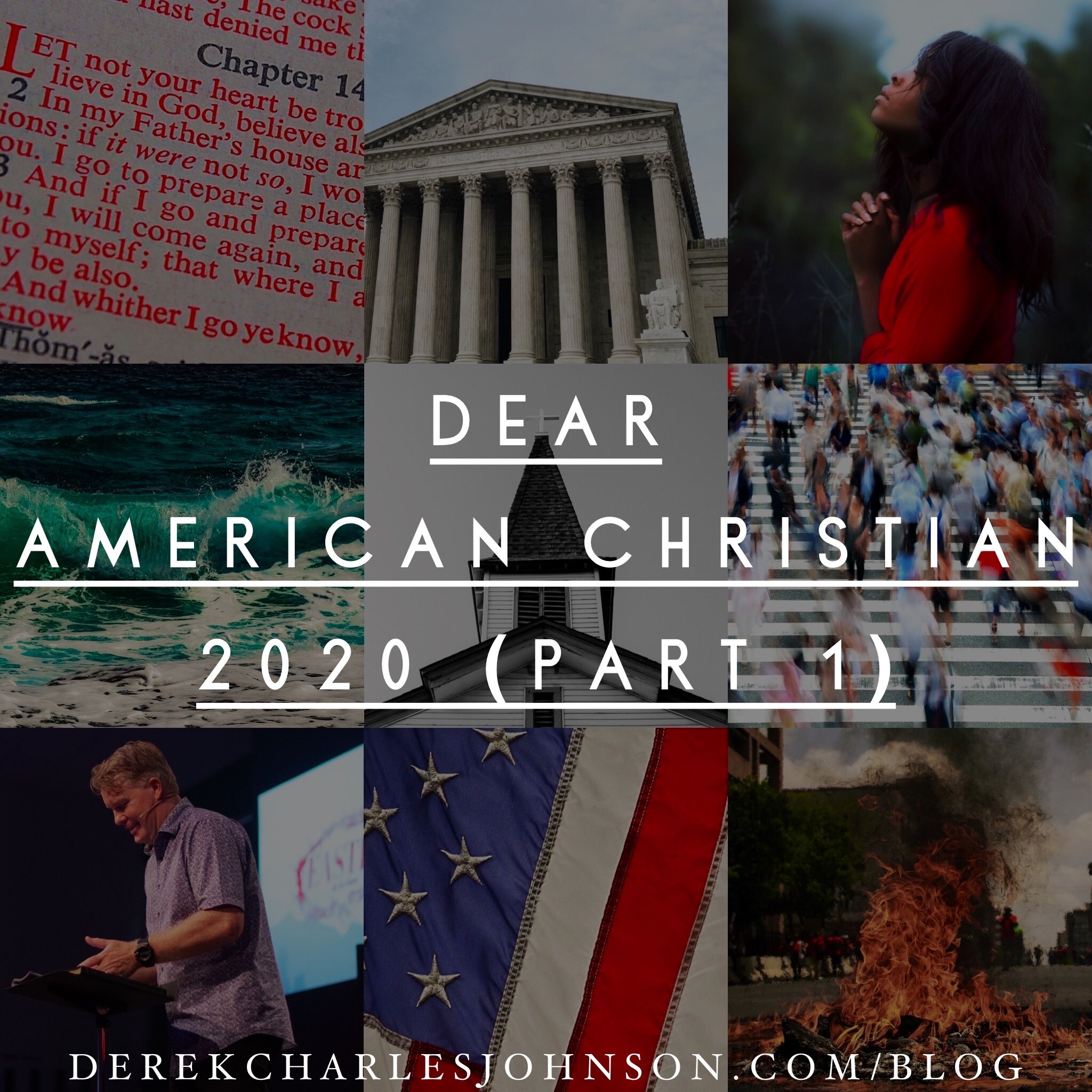 Dear American Christian (Part 1)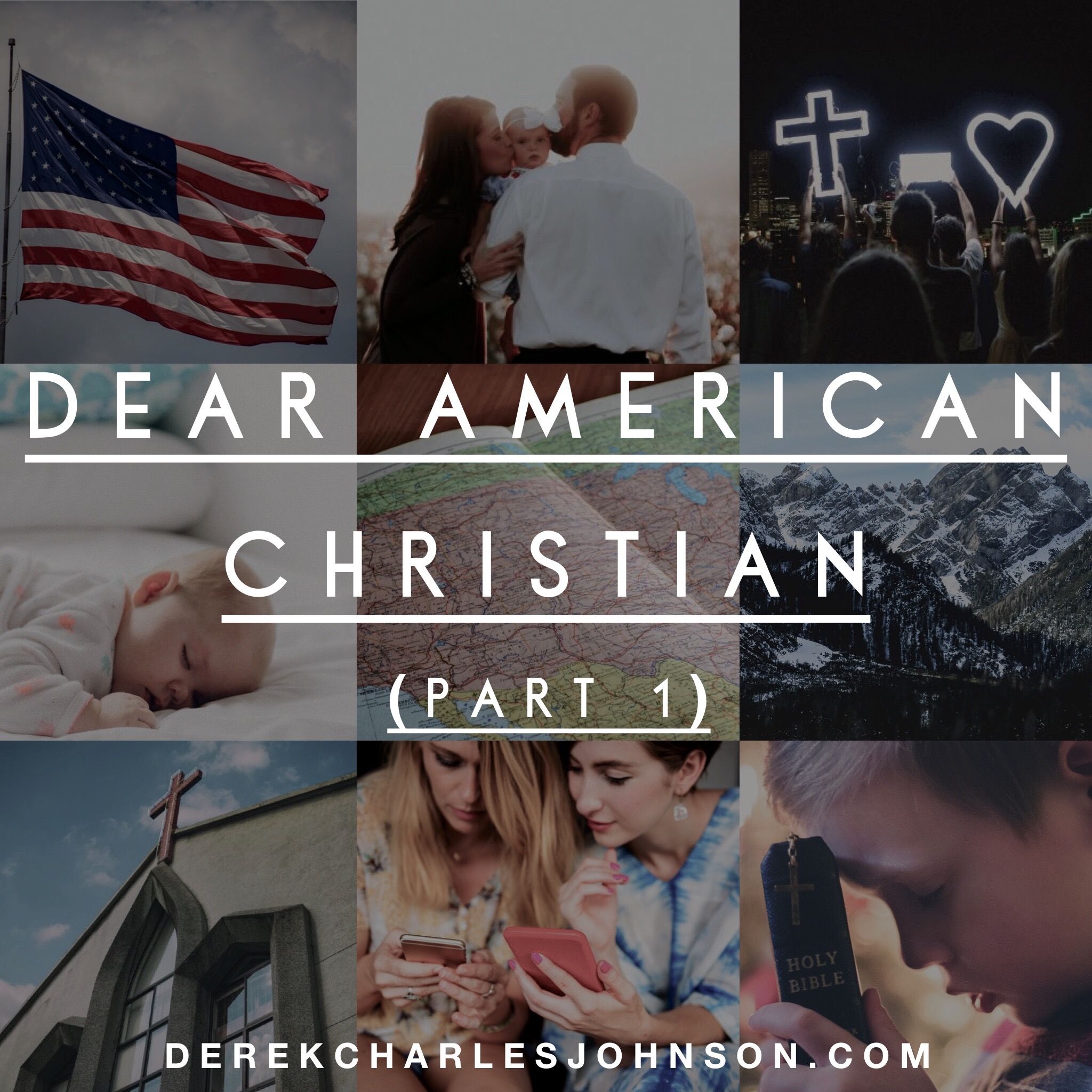 Dear American Christian (Part 2)