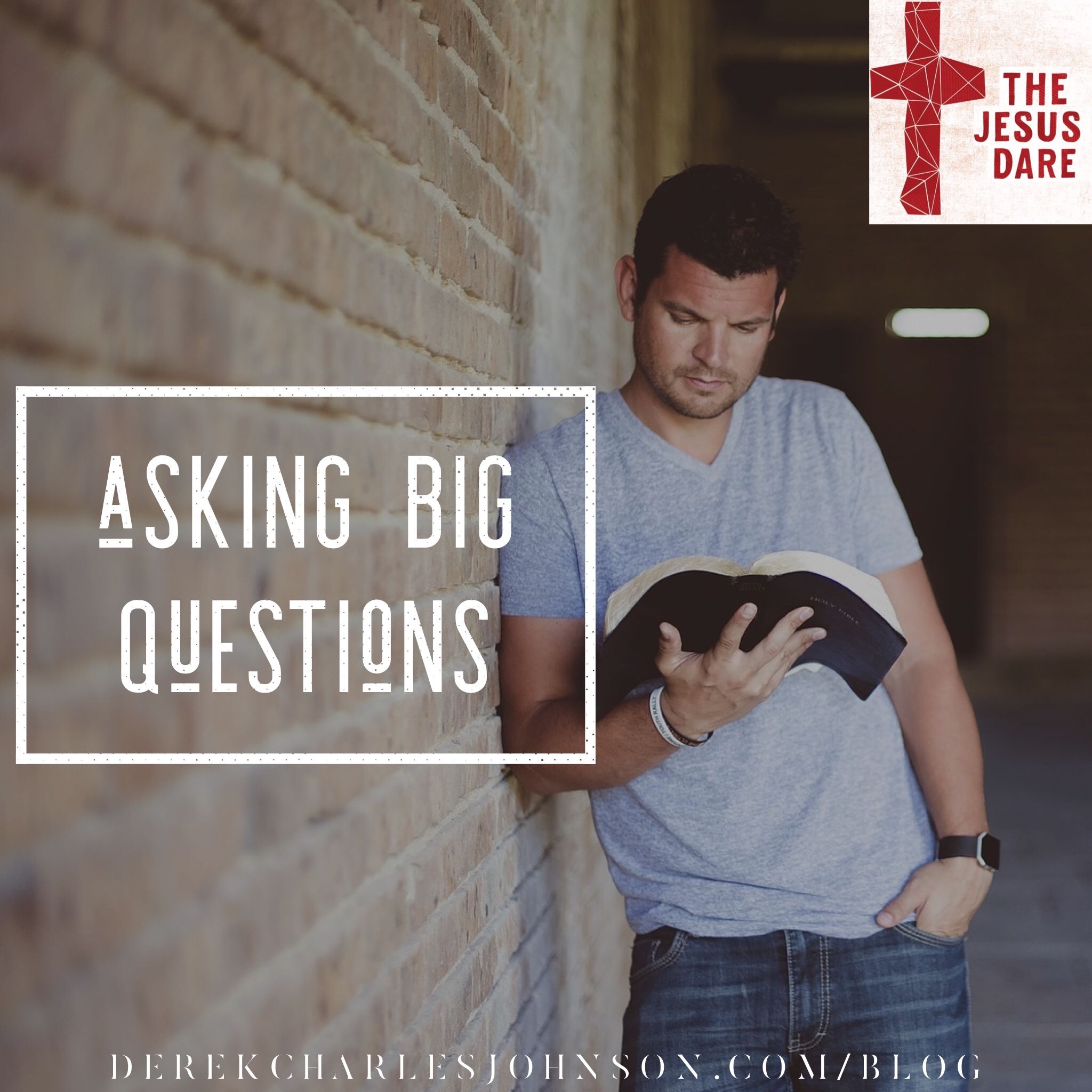 I gotta admit, I'm pretty excited about the next few weeks and it's been hard to keep things under wraps this long.  I'm not good at keeping secrets and ruining surprises!  A couple months ago, the opportunity came to partner with a Christian author to write a song that would tie into an upcoming book.  The author's name is Jay Payleitner and the book's title is "The Jesus Dare."  It's a pretty bold title and when I was approached about recording a song, I was intrigued to say the least.  A quick search on Jay's name and you'll find a prolific author who has covered a lot of topics, but specifically much on the home, marriage, and the family.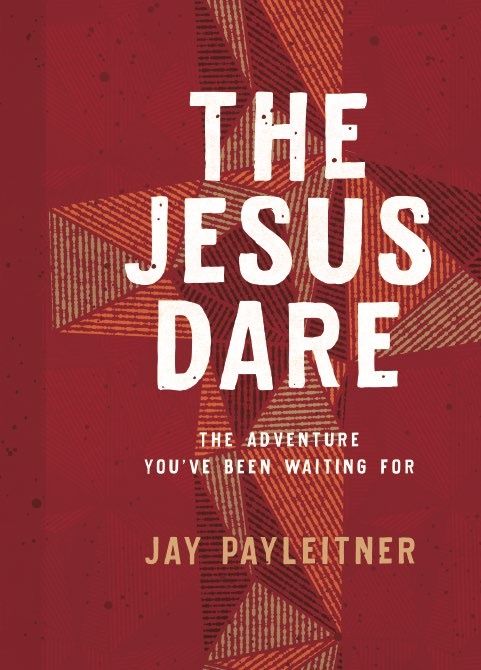 If you've read this blog, I've done features on certain songs that have ministered to me.  I've never covered a book before but even if I were not involved with this project, I'd want you to be aware of The Jesus Dare.  The song is a great opportunity; I hope people listen to it…I've got the lyric video here: 


As of yesterday (April 23rd), the song is available to stream or download on all major platforms (The Jesus Dare - Dare To Believe).  I hope the song leads people to the book and vice versa.  The book releases May 6th:  please mark your calendars.  The book also has a great website in which you can find more content:  http://thejesusdare.com/  All this being said, this week and for the following 2 weeks, I'd like to focus in on a series of blogs which are inspired by The Jesus Dare. 
What is The Jesus Dare? 
That's a great question and today examines a lot of questions because that's a big part of what is discussed in the book.  The start of the conversation really has to be the primary audience being addressed:  those who are not followers of Christ.  Perhaps you've heard of Jesus.  You may know people who call themselves Christians and even may have friends or family in that category.  But many who do not follow Christ simply don't because of a lack of knowledge or perhaps are skeptical because of other factors (they've burned by church, don't believe in God, etc). 
What if He is Who He says He is? 
The Jesus dare is an opportunity to examine Christ: what the claims of Jesus are and what the Bible says about Him.  It's meant for a modern-day audience; a culture growing more and more dissatisfied with religion and trying to find its own way to fulfillment and happiness.  "[The Jesus Dare] dares to stand up to today's dismissive, pessimistic, and narcissistic culture. We're delivering good news about values and morality that get a lot of lip service but rarely get put into practice. When that happens we miss out on virtues like peace, love, joy, kindness, respect, and self-control." (pg 16).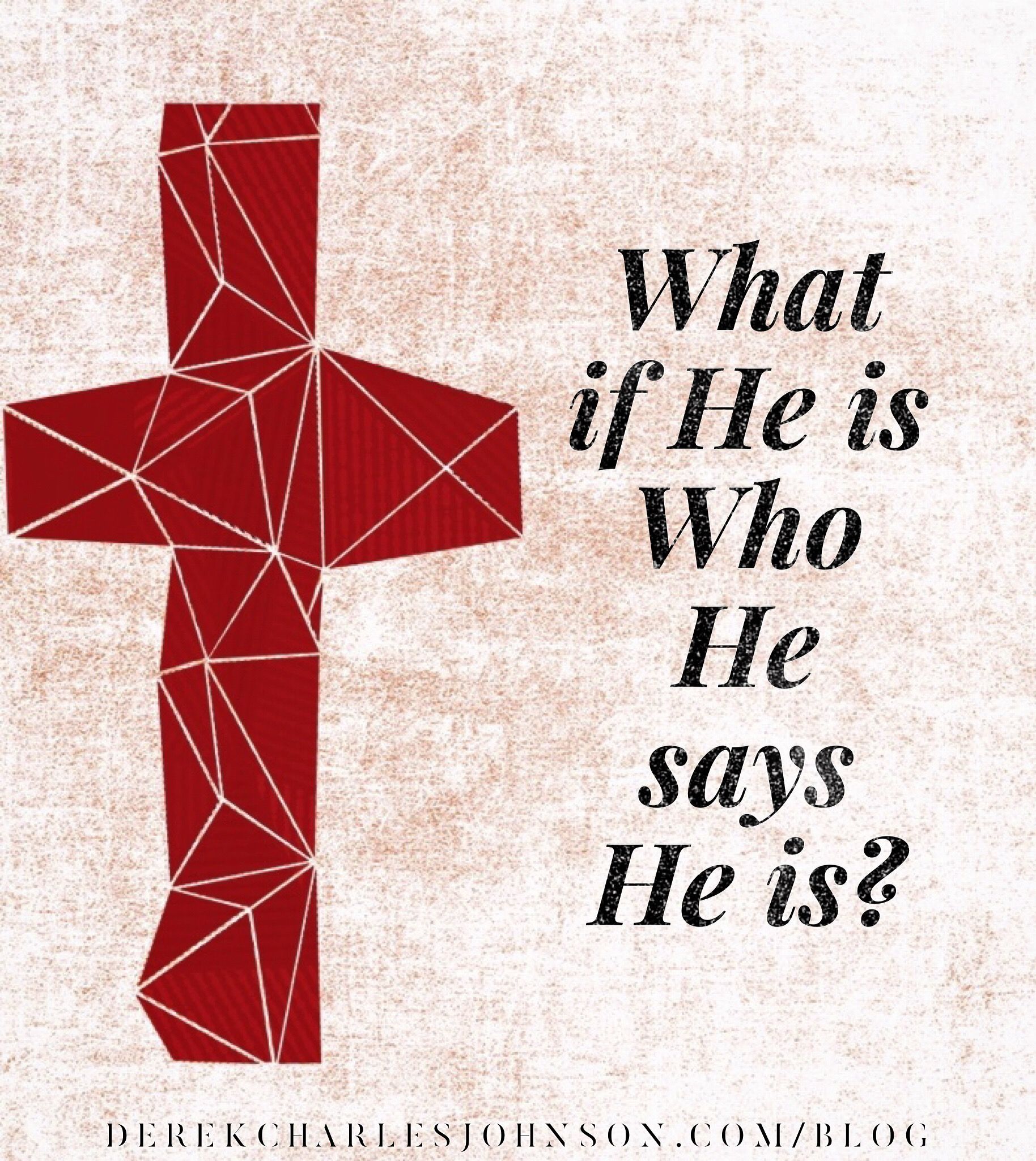 To ask the question, "Is Jesus really Who He says He is?" is a fundamental pillar of the Christian faith.  Having just finished Easter, we celebrated something that, if not real, causes everything we believe to come into question.  Part of taking the dare is to examine the evidence and trust that Jesus really did die and rise again. 
What do we make of sin? 
A big reason I've come to respect Jay Payleitner and his material is the fact that he does not avoid tough questions or uncomfortable truths.  Case in point:  the matter of sin.  We have all sinned and fallen short of God's glory. (Romans 3:23)  The Jesus Dare doesn't try to slip this information under the rug or portray that we are somehow good enough.  It also defines what sin is in a way that we can grab onto.  "We are not worthy. With our thoughts and actions, we humans push God aside and miss out on most of His good gifts. But God loves us despite that fact and sent Jesus to get us back on track." (pg 32)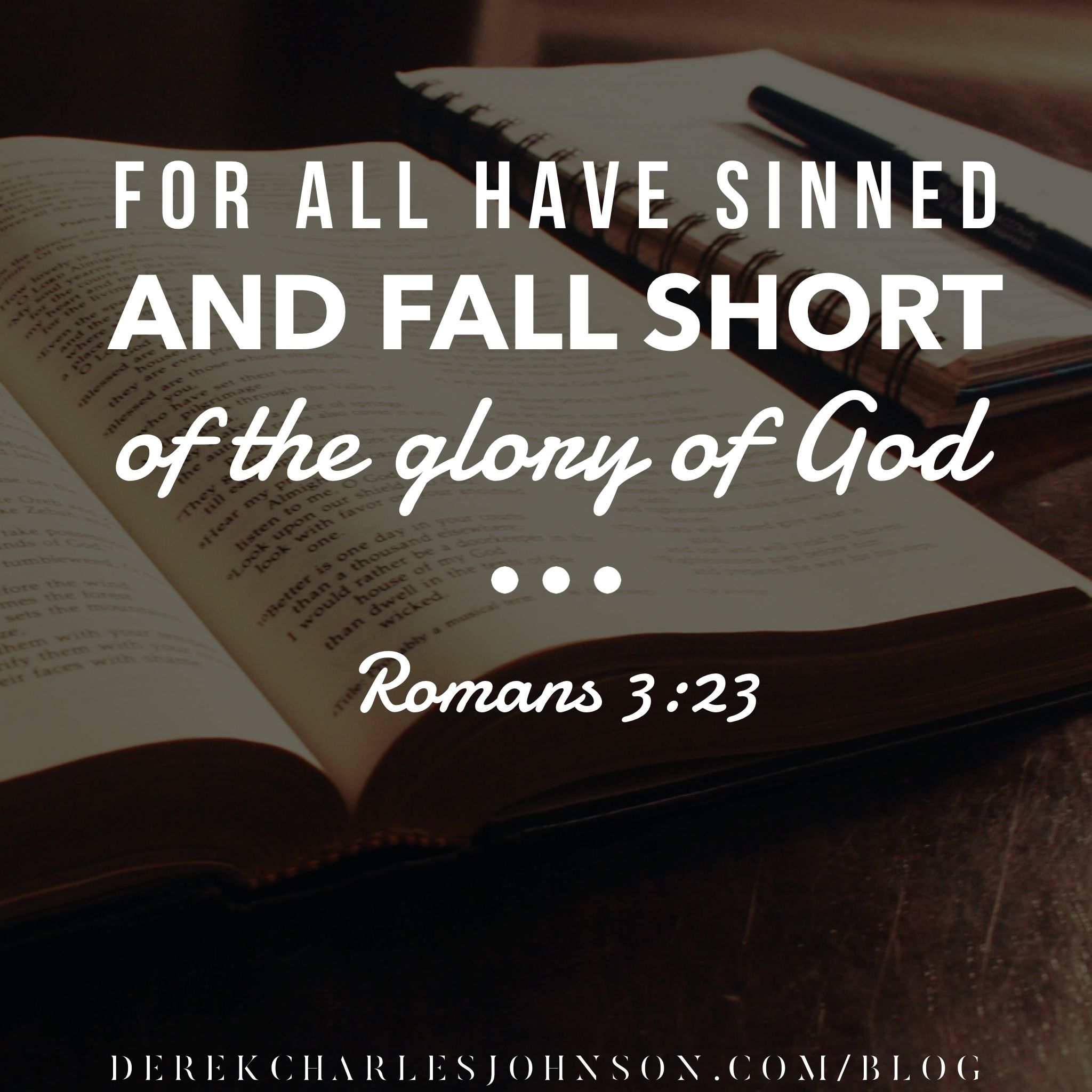 What about all the intellectual arguments against Christ? 
In full transparency, Jay states that it took some digging in and examination before he fully submitted to following Christ:  "I get it. Intellectual validation was also one of the pieces to the puzzle I needed before I could, as an adult, give my life to Christ." (pg. 128) This is a real argument for many who don't subscribe to Christianity.  I'm not here to give a spoiler-alert but The Jesus Dare offers some great content in terms of how to overcome this question; to set the skeptic's mind at ease.  Much like a modern-day "More Than A Carpenter" (Josh McDowell), The Jesus Dare helps move the unbeliever past their unbelief. 
Why take the dare? 
This last question is what everything builds up to.  And I hope today has piqued your interest in such a way that, whether Christian or not, you are wanting to read more.  I believe Jay sets up the idea so well throughout the whole book; that following Jesus is the only way to have life and have it to the fullest.  Those who are apart from Christ truly haven't experienced the life they were meant to live.  The life God offers us really is a dare; an opportunity to lay aside your self and surrender to a greater plan that He has for you. 
---
So here we are, just scratching the surface and giving you some talking points that hopefully get you involved more fully in this conversation.  I'm praying that God would breathe His Spirit all over this book and that many, many lives would be won for Christ through this project.  I believe The Jesus Dare is more than just a book for Jay and the accompanying song is more than just a song for me.  It's what keeps us going; the knowledge of Who Christ is, what He has done for me, and the ability to partner with Him in sharing His message to others. 
Guys next week will be the second installment of this series.  It's going to center a little more on what Christians can do in helping others take The Jesus Dare. 
God bless! 
If anyone is in Christ, he is a new creation. The old has passed away; behold, the new has come. 2 Corinthians 5:17 
Let's connect: 
Email:  info@derekcharlesjohnson.com 
Facebook:  https://www.facebook.com/derekcharlesjohnson1/ 
Instagram:  http://instagram.com/derekcharlesjohnson