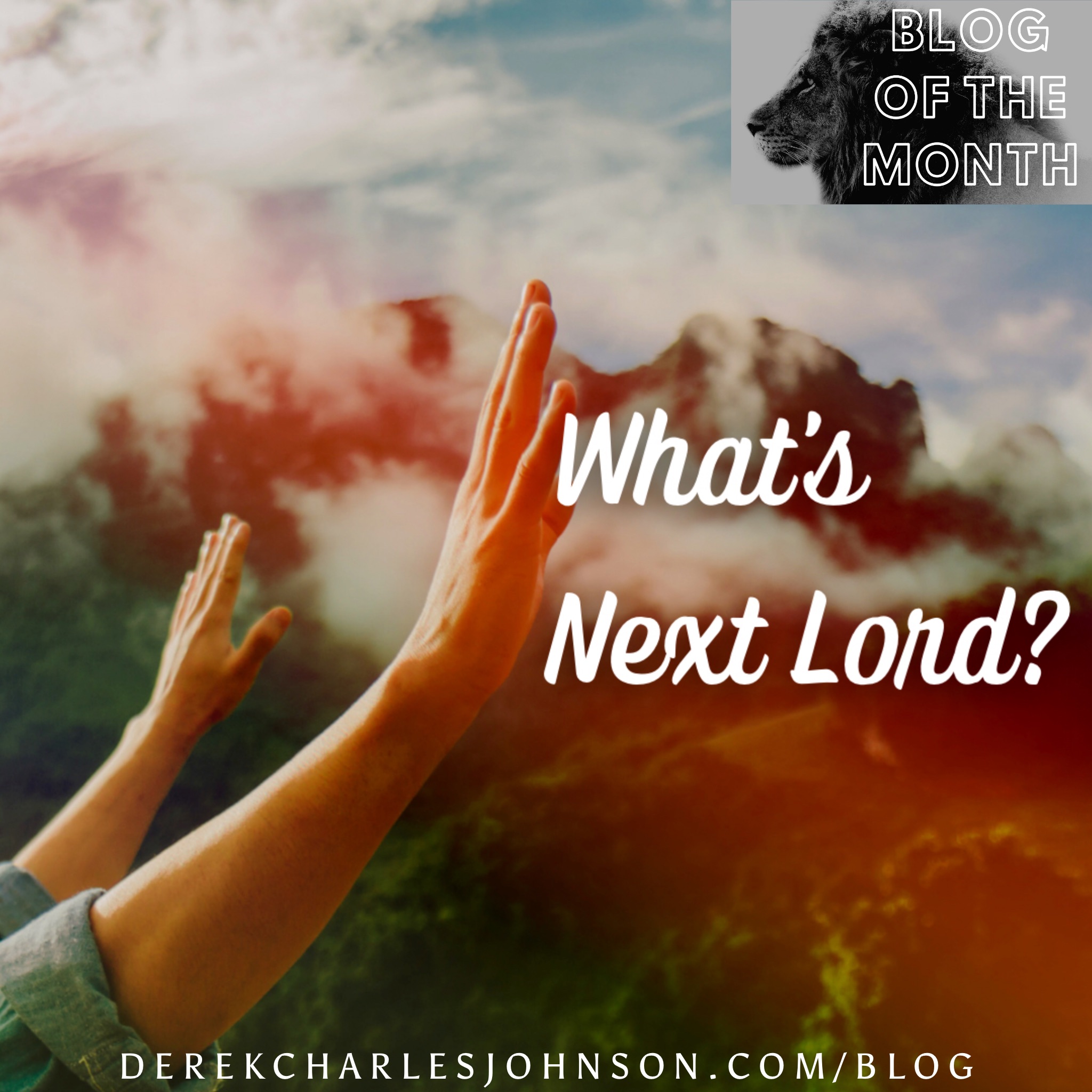 As I sit down to pen this month's blog (and what also doubles as the opening podcast episode for March), I have a lot on my mind.  God is stirring.  He's moving in hearts and moving in places that have long been dormant and silent.  And I say that as a reflection on the church and the body collectively (across America and the world).  I also say that as a reflection of my own heart.  In the moments while preparing this, waves of revival are hitting the shores of our land.  There is a move of God that we are seeing on college campuses, churches, small groups, and beyond.  And I start to wonder:  what is next Lord?
Are we on the brink of something big in this nation?
Is this something that will perhaps change the course of this country like nothing else has in the past 75-100 years?
Are we close to seeing a shift even in the greater culture…a shift away from immorality, rot, and decay and a move back towards holiness and purity?  Of embracing things that value integrity and character?
I get excited because I see what is going on and just want to pray to the Lord "Send more!  Sweep this land with revival!"  And I don't know what that exactly means or what it exactly looks like.  I do know that as this grows, it gets to a point where it becomes almost unavoidable in conversations — even in the public arena.  As it grows, the church itself weighs in with varying opinions.  Sadly, I've seen and heard lots of disparaging statements that, to me, signal many will never accept revival unless it is completely on their terms.
What I hope to do today, even as I ask and pray through "What's next Lord?" is to simply get our own hearts in check as we prepare for what God will do.  I can't even begin to imagine.  But I know I must be prepared and I must have my own spiritual house in order as He begins to draw His people closer.  Perhaps you've felt this as well and even though you haven't been able to physically visit one of the "revival locations," you hunger for it in your own town, your own community, and your own church.  In total honesty, we do not need to visit another place in order to birth revival where we are at.  We just have to seek the Lord in humility and with open hands.
As I begin today, I believe these are some main points that are for this time.  In addition, this verse from Habakkuk is a verse that comes to mind:
LORD, I have heard of Your fame; I stand in awe of Your deeds, LORD. Repeat them in our day, in our time make them known; in wrath remember mercy.  Habakkuk 3:2
Amen.  Lord, repeat Your great works in our day.  Let us see Your hand once again.
1. Revival starts with repentance
If My people who are called by My name humble themselves, and pray and seek My face and turn from their wicked ways, then I will hear from heaven and will forgive their sin and heal their land.  2 Chronicles 7:14

It is important to have the proper posture before the Lord before we ever ask for or seek to begin revival.  Quite honestly, this is the hardest step and the one most will gloss over in an attempt to see God move.  But I believe God does not move until we have readied our hearts.  Part of that preparedness comes as we simply draw to Him in repentance.  We lay our lives down on the altar and turn away from the sin that has marked us.  We turn from the things that have displeased Him and pushed His presence out of our lives.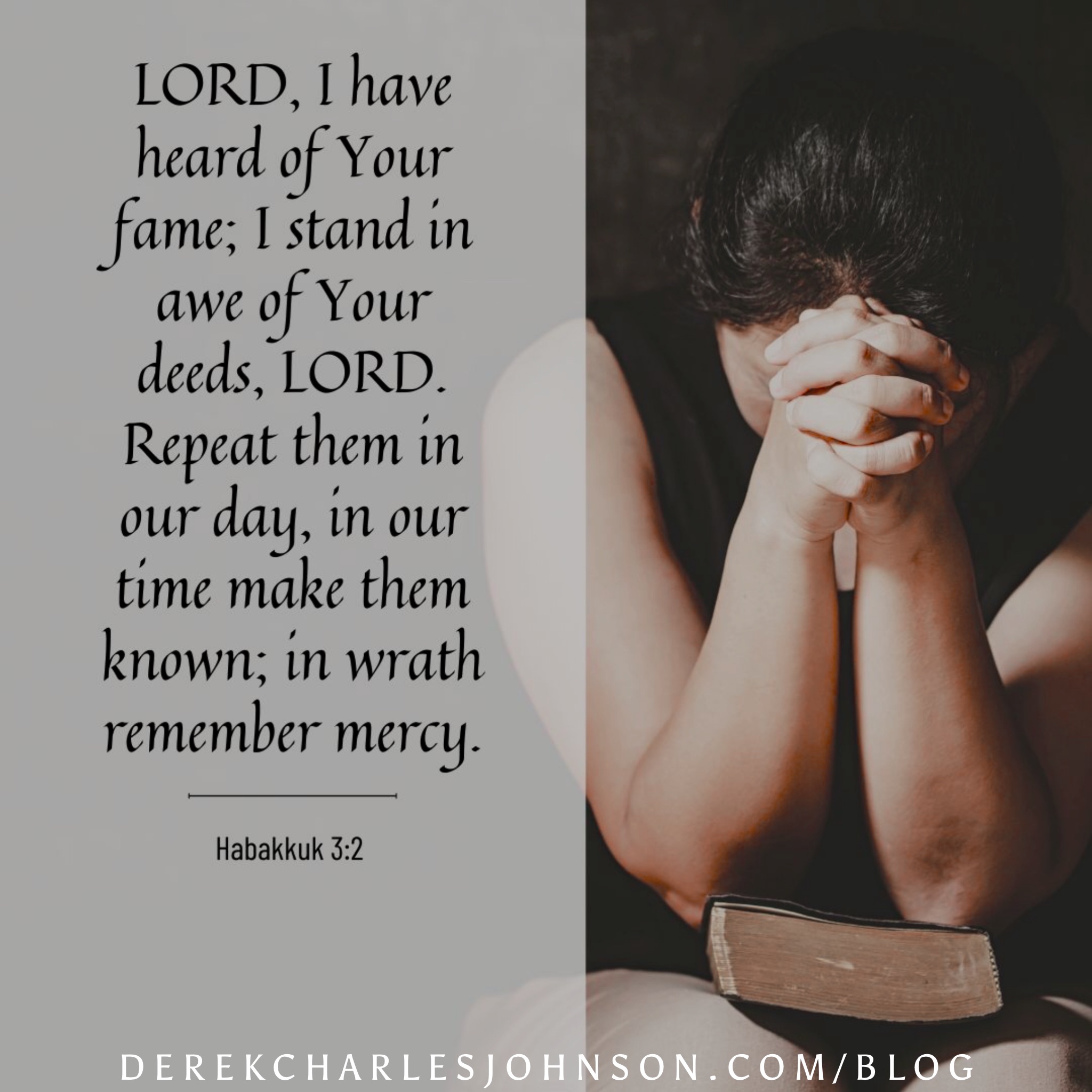 What is that we repent of?  We each know and can attest to what sin easily ensnares and entangles.  I've talked about this most recently on the podcast, but I believe for older Christians like me, the sin of pride is the big one.  Old sins, past sins…they don't necessarily trip me up as much as before.  But in acknowledging that, I actually step into pride; a sin that is as big as any other.  It's what caused Lucifer to fall from Heaven.  If revival is to happen in any shape or form, it must be preceded by a rending of hearts — admitting our brokenness and need for the Lord once again.  If that is first time repentance for the unsaved, praise God.  If it is a renewal of repentance for the believer, praise God.
2.The outpouring is not for ourselves
Not to us, O LORD, not to us, but to Your name give glory, for the sake of Your steadfast love and Your faithfulness!  Psalm 115:1
The debate I have seen over whether the revivals and outpourings are genuine seem to center around one theme:  is it of God or is it of man?  The caution we would all be best to take in seeking revival is to consistently check our motives.  I believe what is happening is genuine; I have no reason to think otherwise.  But I know that many man-centered attempts at revivals have taken place over the years.  Those events and names are not remembered because their premise from the start was flawed.  These events must not be for ourselves.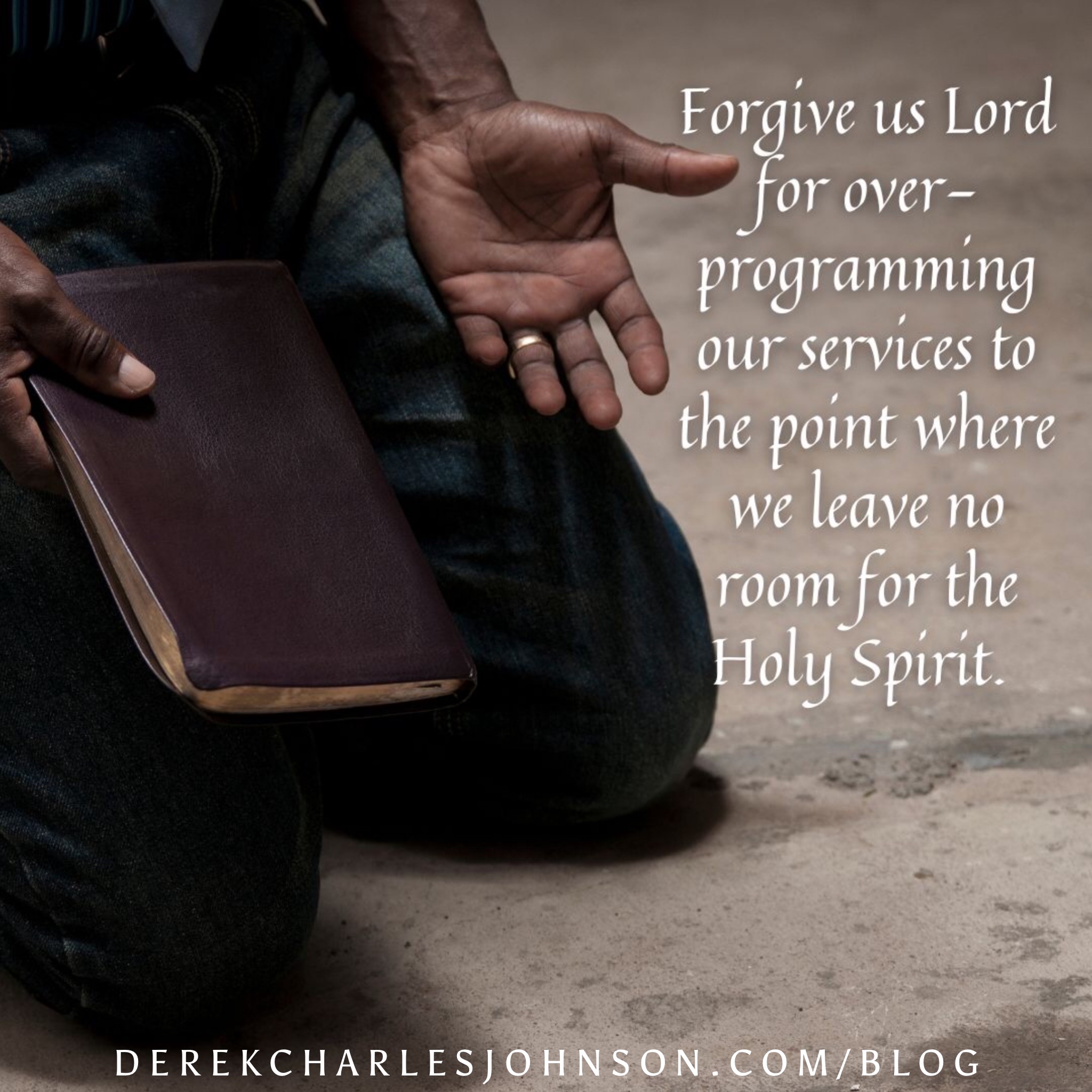 We give glory to God in all things.  Even in starting in repentance, we move forward seeking His move in His time.  The best reports I have heard about things (whether in Kentucky or elsewhere), is that the services themselves are very simple.  The worship isn't fancy.  No lights or smoke machines.  No hip speakers with flashy presentations.  Perhaps this stripping back of things is part of what God intends.  He's not after showmanship.  He's not pleased by how well we can "do church."  He is after our hearts and He longs for relationship with His people.  Because we have been so busy programming our services down to the exact minute, we've left little room for the Holy Spirit to move.  Forgive us Lord.
3.Take opportunities while there is time
But concerning that day and hour no one knows, not even the angels of heaven, nor the Son, but the Father only.  Matthew 24:36

I'm not on Twitter, but the other day I noticed someone shared a trending topic that was on the site:  Jesus is coming soon (#JesusIsComingSoon).  While it's awesome that the greater culture is talking about this, I hope the church is seeing the opportunity here.  I hope we are praying through and actively seeking the Lord's will in all of this.  Sparks of revival may leave as soon as they appear.  I hope not.  I hope it stays and grows.  But I know the ultimate bend of man's heart is to draw further from God, not closer.  How much time do we have?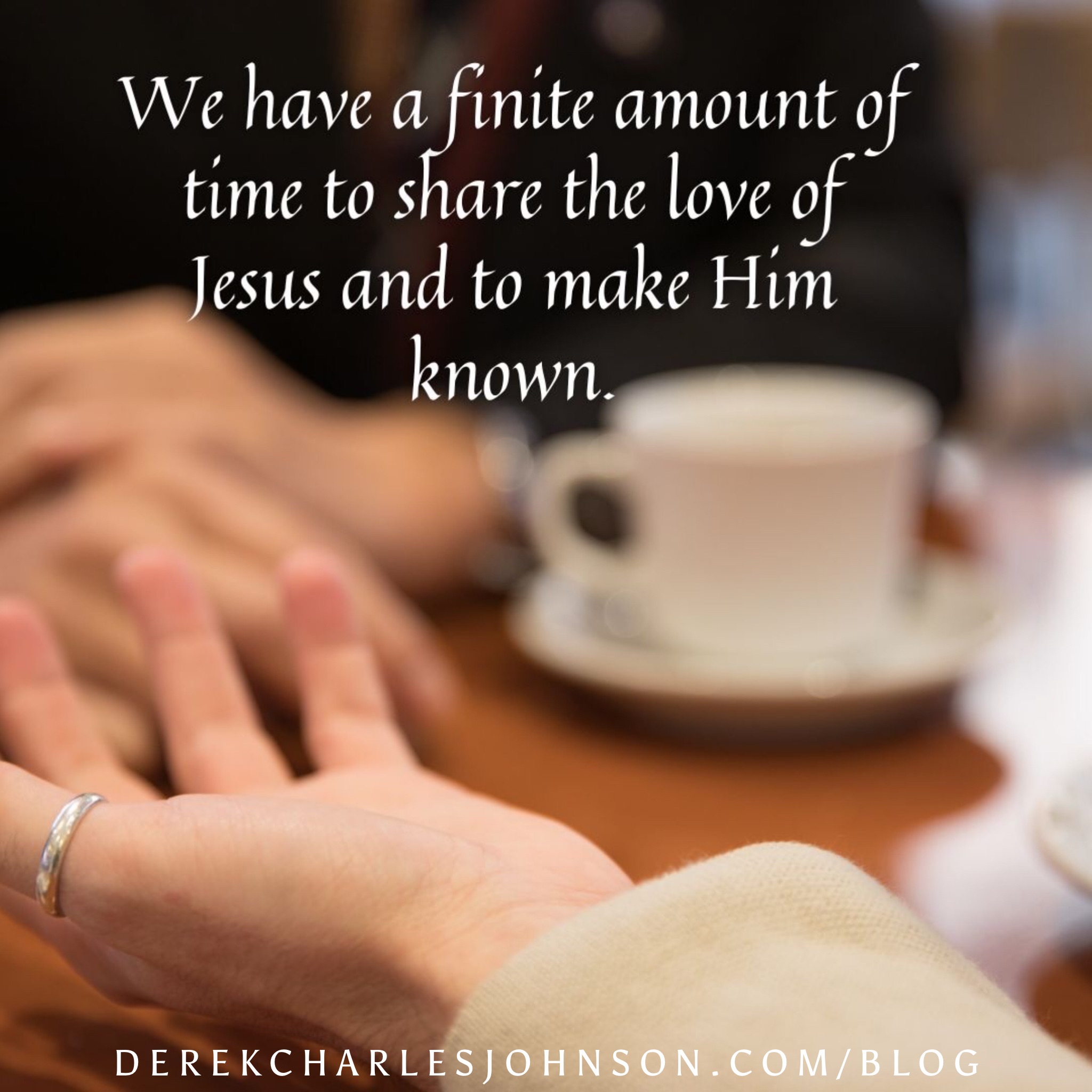 Christ's words are clear:  not one person knows the hour of His return, except the Father.  We have a finite amount of time to share the love of Jesus and to make Him known.  The outpouring and move of God will continue as long as hearts are hungry for Him.  This starts in the church.  We cannot expect the culture to change spontaneously and become something it isn't.  But as the church influences culture and as outsiders look in asking "What is this?" the shift will begin to happen.  I believe it with all of my heart.  But let's not waste time.  Let's expect God to do something today in our time.
---
With a ministry that reaches across the web and hits various platforms, you can imagine that in order to stay relevant there is a constant desire to speak out on every topic.  But I don't want to do that in order to just gather likes and shares and build an audience in and unto myself.  Every blog post, every devotional, every podcast I do…I want it all to proclaim God's glory.  Sometimes I'm hesitant to just speak on something just because.  But the developments at Asbury and numerous colleges has definitely sparked an interest and started doing something among (especially) the young people of this land.  And the prayer and intercession that has taken place as a result is nothing but a good thing in my opinion.
That being said, if for some reason this is not of the Lord, I believe He will put an end to it.  Or if it has run its course and accomplished His mission for this season, it will simply start to fade and wane.  And perhaps the ripple effects that develop from this stirring will be used to bring more souls into the Kingdom.  That's what we hope and pray for.  That's what I hope is ultimately next as we begin going out from these meetings and seeing revival and rebirth in homes, schools, workplaces, and beyond.  We pray for the plans of the enemy to be thwarted as he attempts to derail and halt things.  We put on the full armor of God each day as we go into battle.
May God have the victory and the all the glory.  Praying for wisdom and boldness as we anticipate His stirring of hearts.  I can't wait to see what is next!
Love you and am praying for you.  Please feel free to reach out and drop me a line.
Sign up to get these blogs delivered to your email inbox!  Visit http://derekcharlesjohnson.com/as-bold-as-lions
 

Let's connect: 
Email:  info@derekcharlesjohnson.com 
Facebook:  https://www.facebook.com/derekcharlesjohnson1/ 
Instagram:  http://instagram.com/derekcharlesjohnson 
Be very careful, then, how you live—not as unwise but as wise, making the most of every opportunity, because the days are evil.  Therefore do not be foolish, but understand what the Lord's will is.  Ephesians 5:15-17