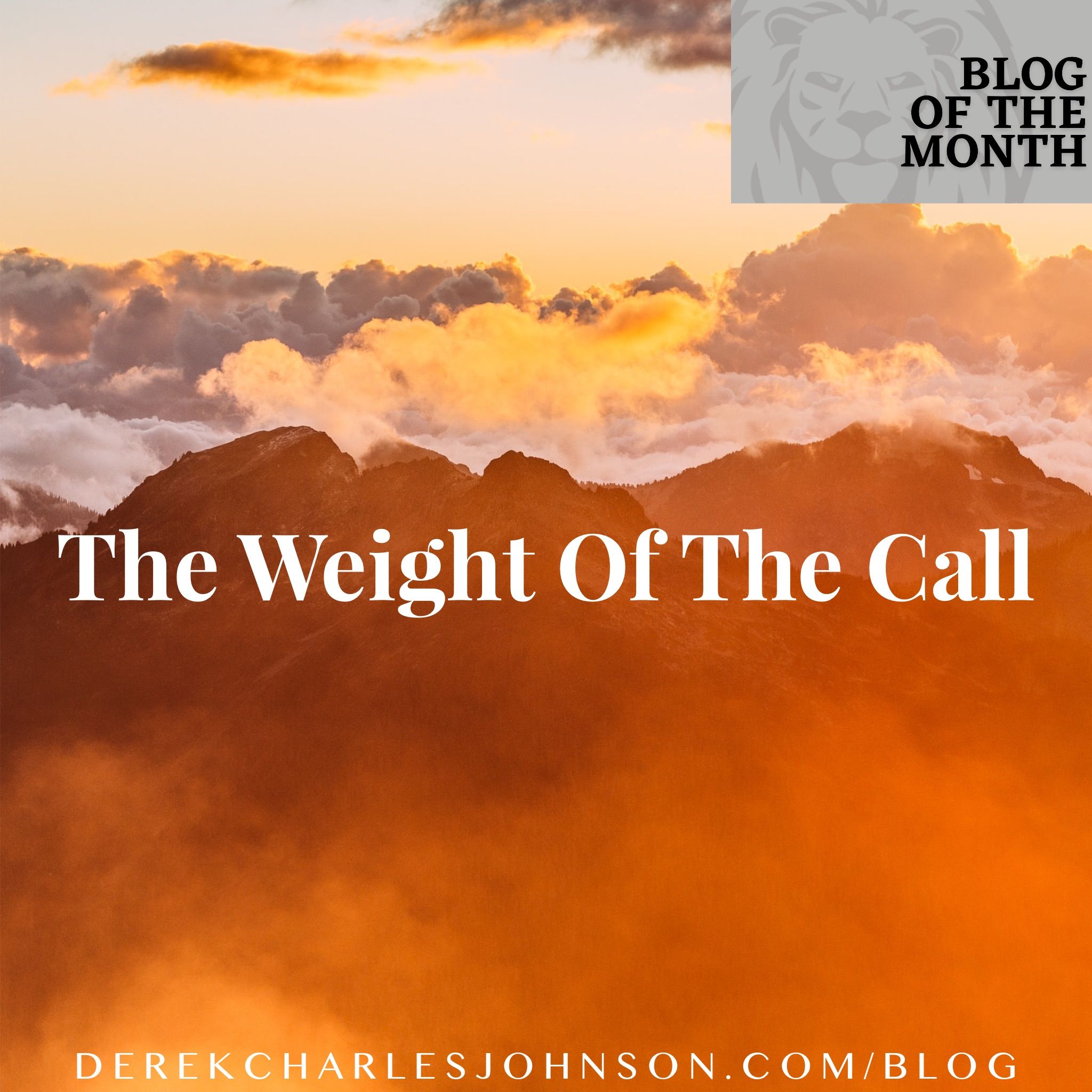 Coming up on the halfway mark of the year, I sometimes do a bit of self-evaluation.  I usually come into a new year with a lot of goals and good intentions, but often find myself losing steam around May-June.  Some of that is just the busyness of life in general around this time.  Family, church, work, and school commitments all seem to collide as we finish the spring months and head into summer.  It can get a little hectic with programs to attend, practices to get kids to, appointments to keep, and a myriad of other things. 
In the midst of all of this, I can also find myself losing purpose and even in the last couple of years, being disillusioned about ministry in general.  For some reason I sense this particularly as of late; the weight of feeling the call as a believer and sensing God's will in it all.  I often wonder if the messages we preach are simply falling on deaf ears.  Is there a point to sharing and encouraging and still trying to reach the lost in a world that is so messed up? 
The weight of the call on the believer is a real thing.  It shouldn't feel burdensome as a nagging obligation, but sometimes it does feel that way if I'm honest.  And I think there are other Christians out there feeling this way because life has changed so much in a relatively short period of time.  Cultural decline is one thing.  The church not being the church is another.  Seemingly a falling away has already started in some aspects and it saddens those who sense a diminishing return for the investment in kingdom work. 
So…all of that being said, this message could be completely depressing with a "woe is me" type of attitude.  Or it could take a different turn and say "In spite of all of this, how are we to move forward?"  In these points that follow, I have 2 don'ts and 2 do's that are relevant for me and I hope will speak to you as well if you are feeling the weight of the call right now.  We know Jesus is always worth it.  That never changes no matter what things look like around us.  Let's find some renewed vision in His word and keep on track.  Amen?  Amen. 
1. Don't seek man's approval 
For am I now seeking the approval of man, or of God?  Or am I trying to please man?  If I were still trying to please man, I would not be a servant of Christ.  Galatians 1:10 
But just as we have been approved by God to be entrusted with the gospel, so we speak, not to please man, but to please God who tests our hearts.  1 Thessalonians 2:4 
But Peter and the apostles answered, "We must obey God rather than men."  Acts 5:29 
I'm sharing a few verses up front to lay a foundation for this point.  One major reason why I personally get disillusioned is simply either the lack of response from man or a negative response from man.  One main misconception that we've bought into is that in order for a message to be correct, it must be popular.  Popular messages get likes, shares, and comments and in a world driven by social media, we can believe that if we are sharing the Gospel it should garner a lot of positive attention.  In doing that, I want to seek approval and validation from man (and really this stems from pride).  But if God has laid a message on our hearts, it is meant to be shared — popular or not.  And the Gospel will do one of two things when it goes forth:  people will either accept it or they will reject it.  If we are getting burnt out in our serving and in our preaching of the Gospel, it might be due to the fact that we see little or no affirmation from anyone around us (most certainly within the church).  We are looking in the wrong places for validation.  We should seek Christ's approval alone and let that be enough.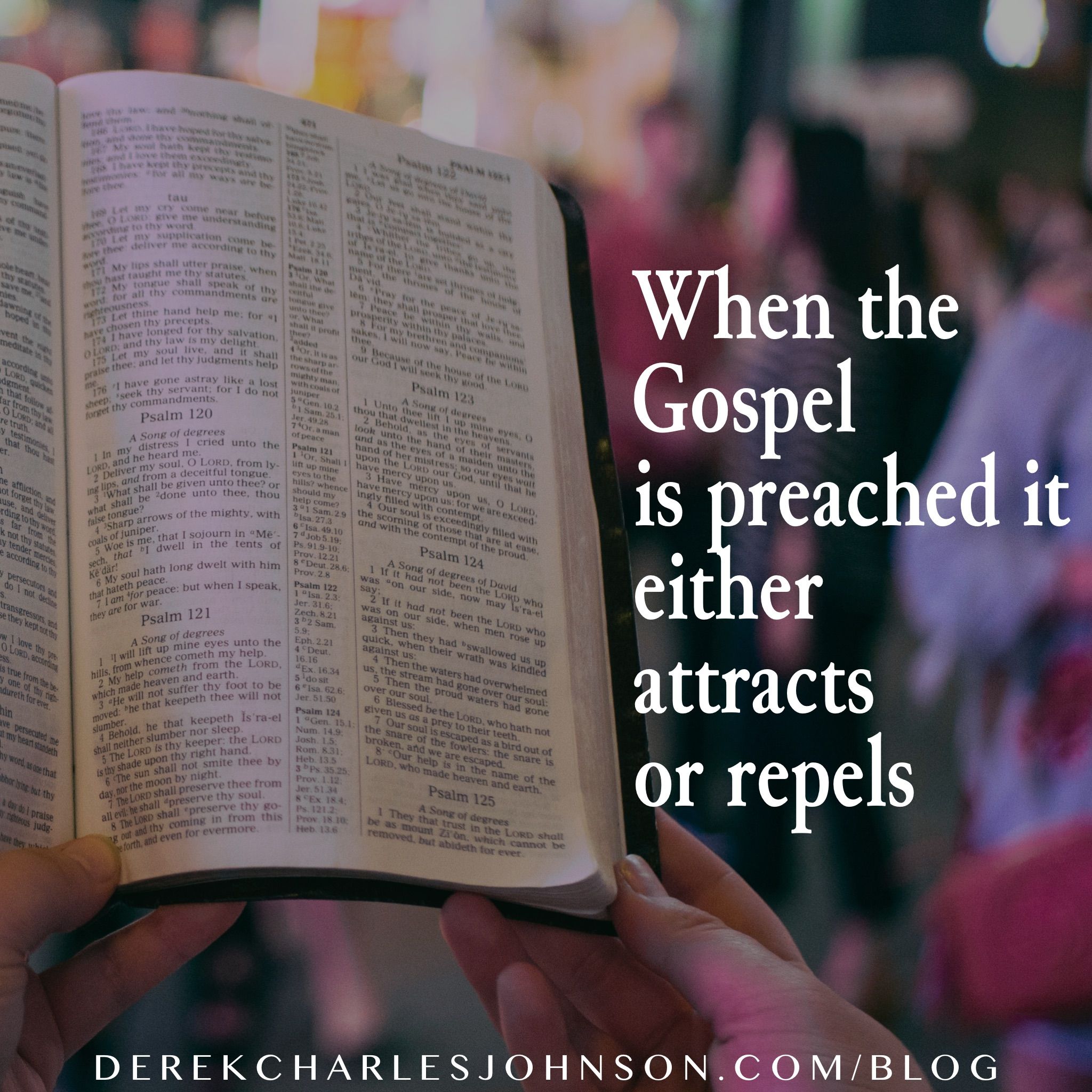 2. Do find renewed purpose and vision in the Word 
The law of the Lord is perfect, reviving the soul.  Psalm 19:7 
I have mentioned before my own tendency to rise and fall in my walk and closeness with the Lord.  Close times are good but when life starts to get busy, I can drift.  In my drifting I start to forget my identity and lose the vision of what God wants for me.  In sensing that distance, I often come to a point of "Forgive me Lord and draw me back to You."  I don't want to oversimplify but for many reading this, a lack of prayer time and Scripture reading has led to feeling more burdened, not less right now.  I have been convicted by my lack of regard at times for God's word and for being less than purposeful about prayer and quiet times.  To be clear:  it's not about duty and none of this should be "works based."  Rather, the heart should long for and the spirit should need and desire time with the Lord.  This resets us and transforms us like nothing else can do.  Guarding that time must be a priority and if we (especially me) can easily find time on a phone or device but struggle to be in contact with Him, I have to ask why.  Find renewed vision by spending time with Him.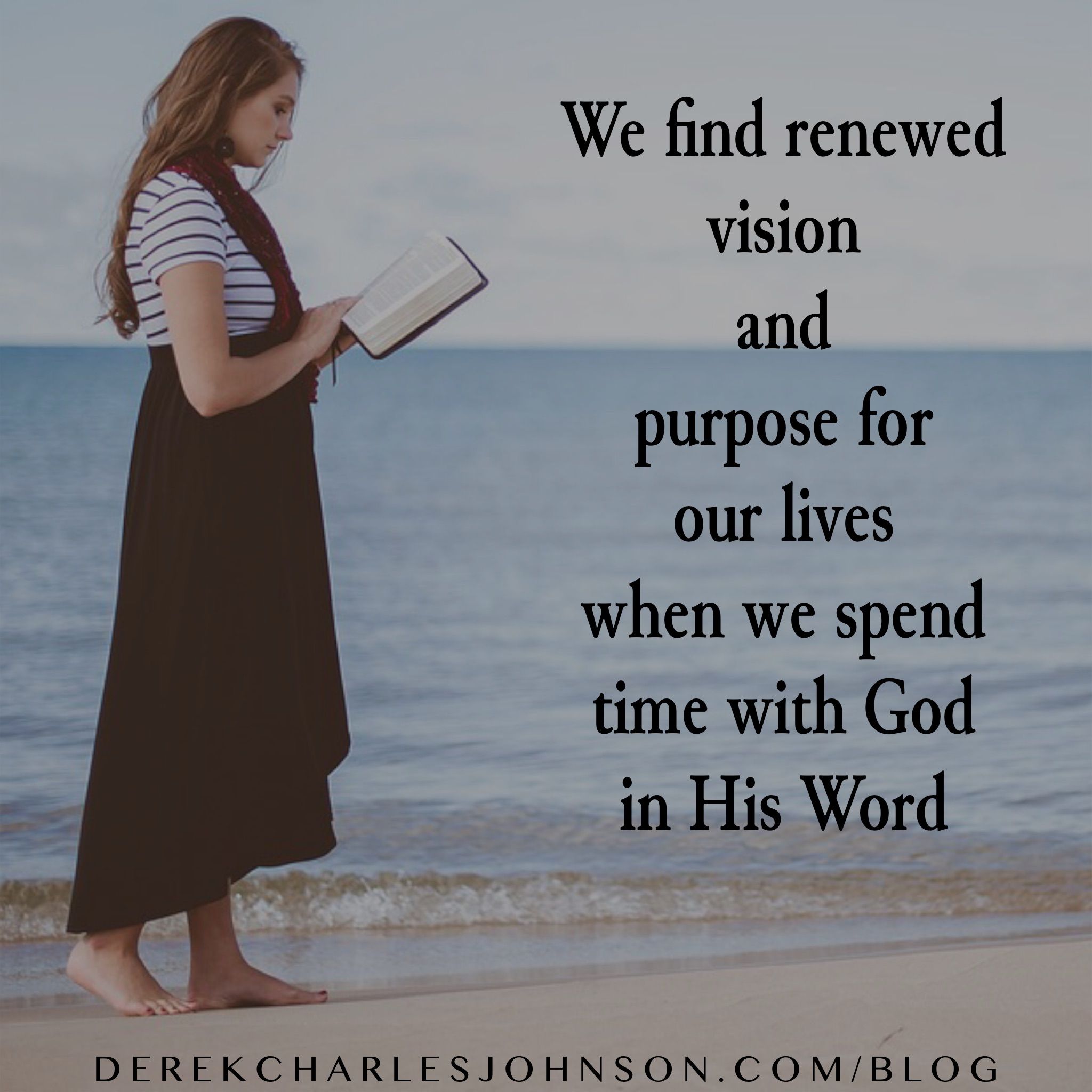 3. Do seek godly counsel 
Where there is no guidance, a people falls, but in an abundance of counselors there is safety.  Proverbs 11:14 
I believe a verse like Proverbs 11:14 can be directly applied as a collective; about a nation or a people.  But I think it can also apply to an individual.  Without proper guidance, you and I can fall.  When we have good counsel and leadership, there is safety.  It's a good thing.  One can argue, "But isn't it hard to find good, godly counsel?  How do I know who to trust?"  I'll admit, the church is going through some major shakeups and yes, many voices who once guided the Body are missing for one reason or another.  But godly counsel can still be found.  We should examine the fruit of one's life.  Are they leading others to Christ?  Are they basing their message upon the entirety of God's Word?  No matter what life holds, it is increasingly important to find others around you who are on message with the Gospel and believe in holding one another accountable.  Part of our lack in this area right now stems from little or no accountability.  That along with a weak stance on Scripture has led to a breakdown of wise counsel.  But when we prioritize accountability and adherence to correct doctrine (teaching), we help to strengthen our bonds to each other and to Christ. 
4. Above all, don't leave the fight 
And let us not grow weary of doing good, for in due season we will reap, if we do not give up.  Galatians 6:9 
Over this year with the monthly blogs and the AS BOLD AS LIONS podcasts, I've sensed a recurring theme:  we have to stay in the fight.  There will be a time when believers are raptured and taken from this world.  But that event has not yet taken place.  The Holy Spirit is still in the world, living and active through those who are in Christ.  That is why no matter how popular or unpopular our message is, we must not shy away from it.  It is tempting to want to take a break and leave the game for awhile.  Maybe even permanently.  It is tempting to want to water down the message so it is more widely accepted.  But neither of those options are permissible if we are bearers of the name of Jesus Christ.  When I spoke of the weight of the call, I mentioned that we can often treat it as a burden.  But we must remember Christ's words: 
"Come to me, all you who are weary and burdened, and I will give you rest.  Take my yoke upon you and learn from me, for I am gentle and humble in heart, and you will find rest for your souls.  For my yoke is easy and my burden is light."  Matthew 11:28-30 
Jesus calls us to rest in Him and to see His yoke is easy.  If we are truly following Him, the weight is lifted and the burden is eased.  Yes there will be difficult days.  But in Him we never have to walk alone.  He is with us and He awaits us at the finish line of this life.  Don't leave the fight.  Jesus is worth it!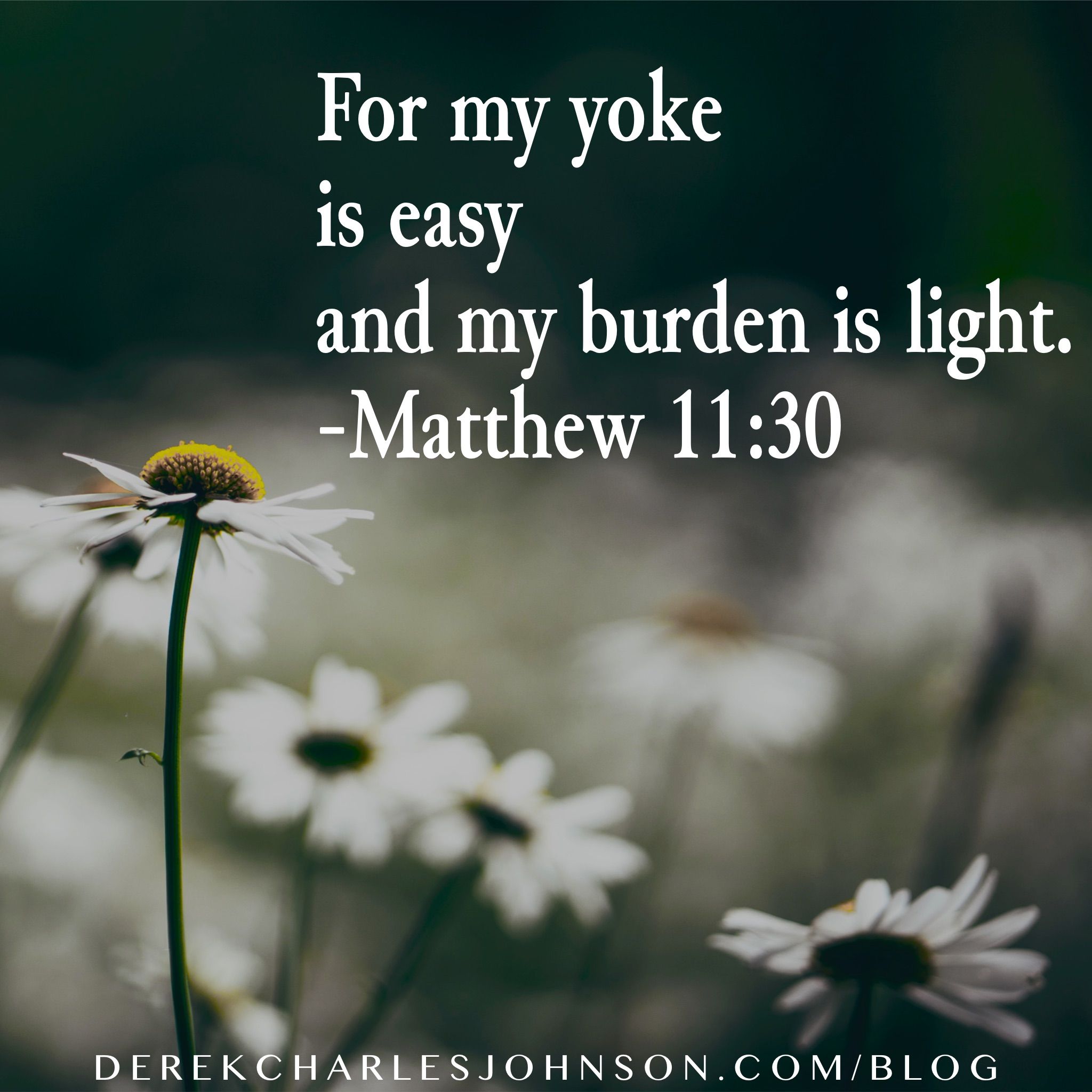 As I've stated, this message is for myself as much as it is for anyone else right now.  Often that is how God starts moving in me and I trust that He wants me to share for the benefit of others.  It may only get a couple of clicks online or views through the mailing list and that is ok.  Honestly, I'm more concerned that I'm saying what I need to hear and that it finds its way to those who need it as well.  It won't be for everyone.  But if you are reading this, know that you are not alone.  The weight of the call is shared among all of us who co-labor in the Lord.  And it's a good weight.  It's a burden that brings glory and honor to the King of Kings.  What could be better than that? 
As always, I love you and love walking this journey with you.  If there is a prayer need that you have, I'd love to hear from you so I can pray with you! 
God bless! 
Sign up to get these blogs delivered to your email inbox!  Visit http://derekcharlesjohnson.com/as-bold-as-lions 
Let's connect: 
Email:  info@derekcharlesjohnson.com 
Facebook:  https://www.facebook.com/derekcharlesjohnson1/ 
Instagram:  http://instagram.com/derekcharlesjohnson 
Be very careful, then, how you live—not as unwise but as wise, making the most of every opportunity, because the days are evil.  Therefore do not be foolish, but understand what the Lord's will is.  Ephesians 5:15-17