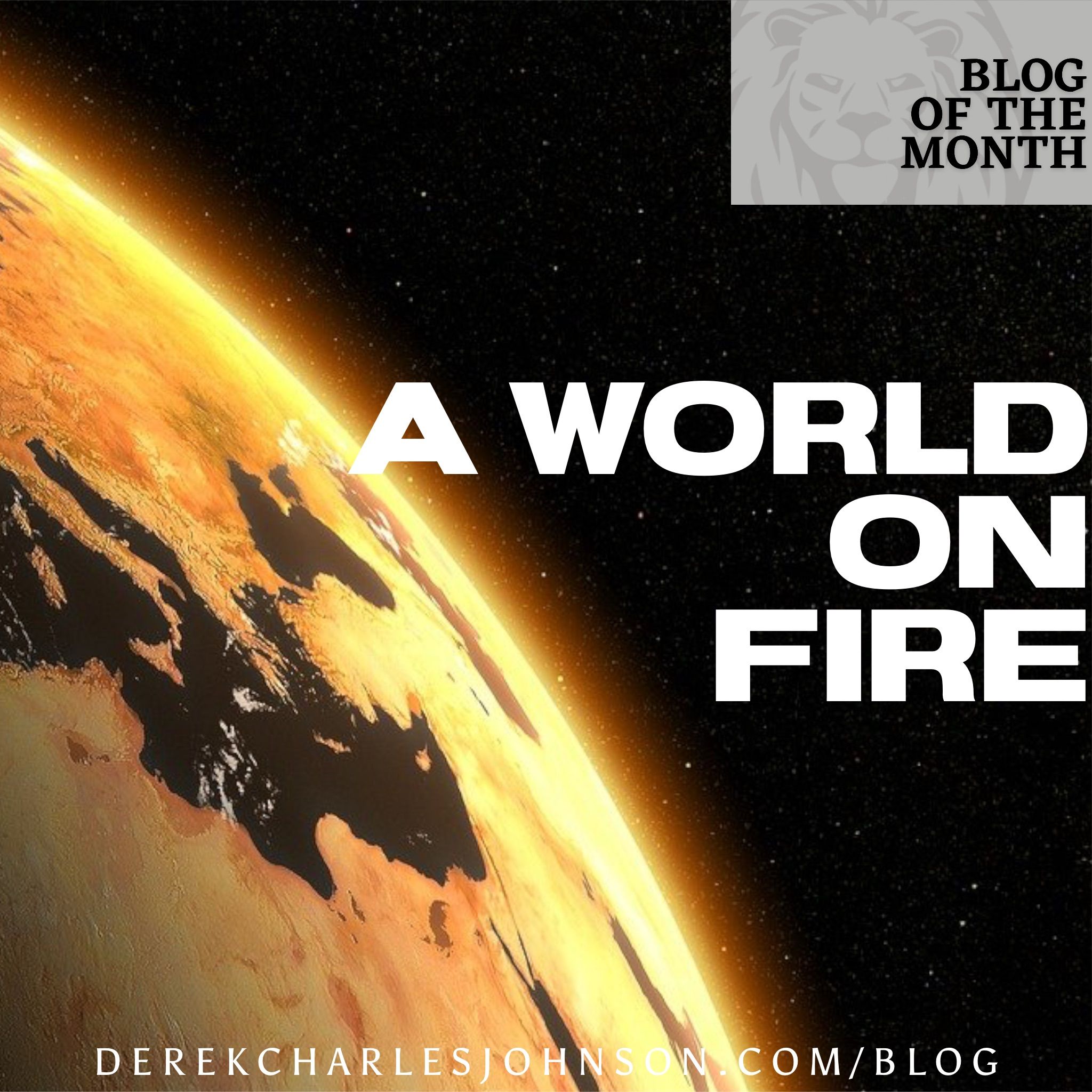 If you are like me, the events over the past couple years and even the last few months have been nothing short of monumental.  It has been a roller coaster in many ways; going from one thing to the next.  A pandemic, racial tensions, pending wars overseas, political upheaval (domestic and abroad)…so much is happening.  Without fail, almost weekly (sometimes daily) something big occurs or is said.  With news coming instantaneously and at our fingertips, it is nearly impossible to not be in the know. 
Being a person who ponders and considers all that we have seen, I must often stop myself and ask "How do I look at life right now through the lens of Jesus Christ?"  It's not that life wasn't meant to be looked at that way all along.  It needs to be.  But with the pressing in of so much that seems "Biblical" in nature, I need to be all the more dependent upon the Lord in these days.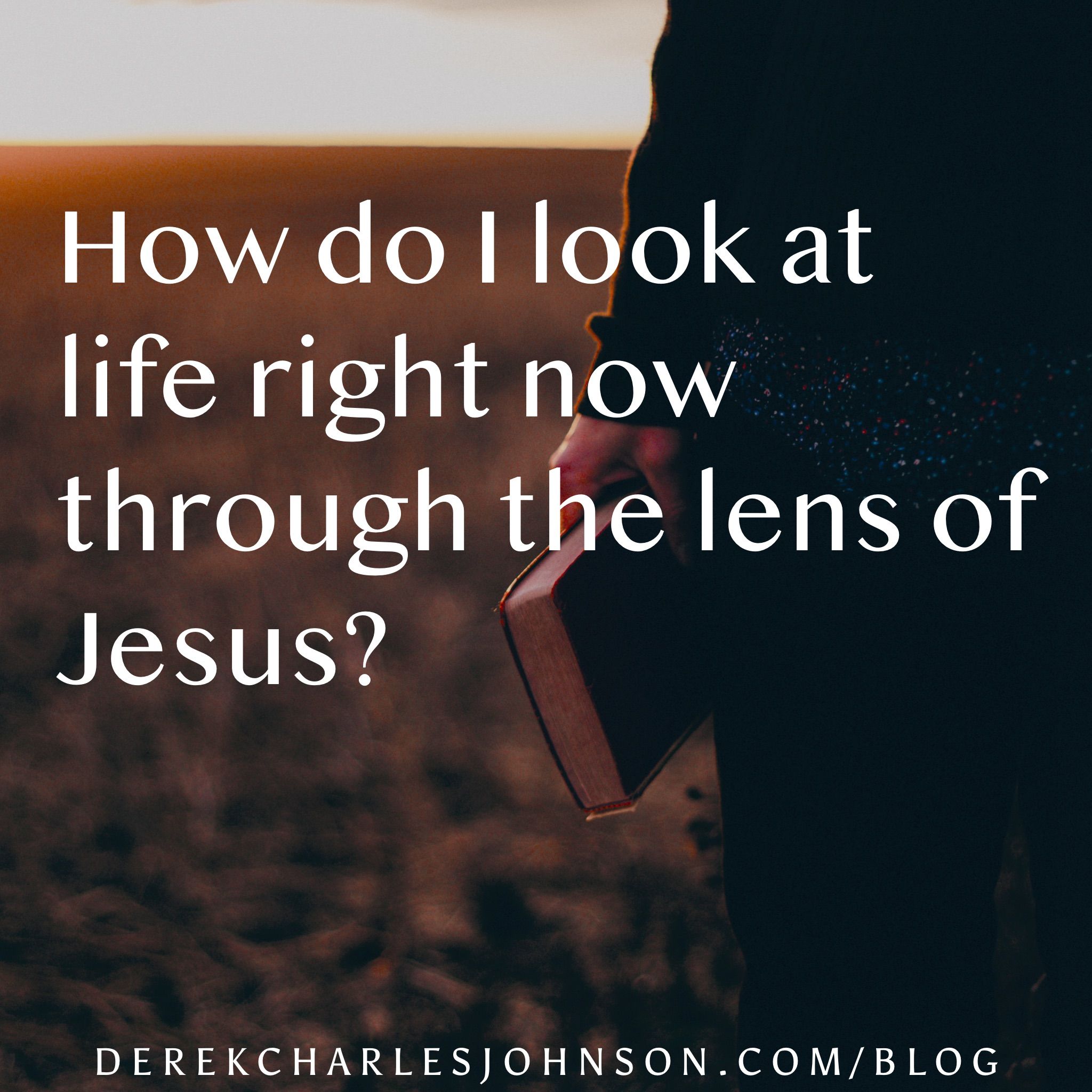 I am taking some time this month to simply blog about how we can respond to what is going on around us.  How do we live as Christians in the midst of a world that is on fire and going further into decay each day?  I know this is a big topic and probably more than one blog is necessary to cover it adequately.  Still I want to leave you with some anchor points that you can grab onto as the times move forward.  No doubt we are called to invest in each other, bear witness to truth, and hold one another accountable as we "see the Day approaching."  (Hebrews 10:25).  As we jump in today, let's be mindful of where others are at and how we can use these things to not only encourage ourselves but also speak life over them. 
1. Realize Jesus told us we would face trouble 
I have said these things to you, that in Me you may have peace. In the world you will have tribulation. But take heart; I have overcome the world.  John 16:33 
What I must always remind myself is that Jesus said we would face trouble.  Remember that old phrase, "Momma said there'd be days like this."?  Jesus said there would be too and furthermore, as Christians we'd face hardships of various kinds.  So we must frame everything within that context.  Expect this world to get worse in terms of those "labor pains" Jesus mentions (see Matthew 24).  But do we look at these things and throw up our hands, helpless and afraid?  No.  The rest of John 16:33 is a promise:  "Take heart; I have overcome the world."  When we see wars and rumors of wars, when we hear of this nation rising against that nation, when plagues and pandemics come, when persecution rises…take heart, Christ has overcome!  That is is truly good news and is so very timely for us right now.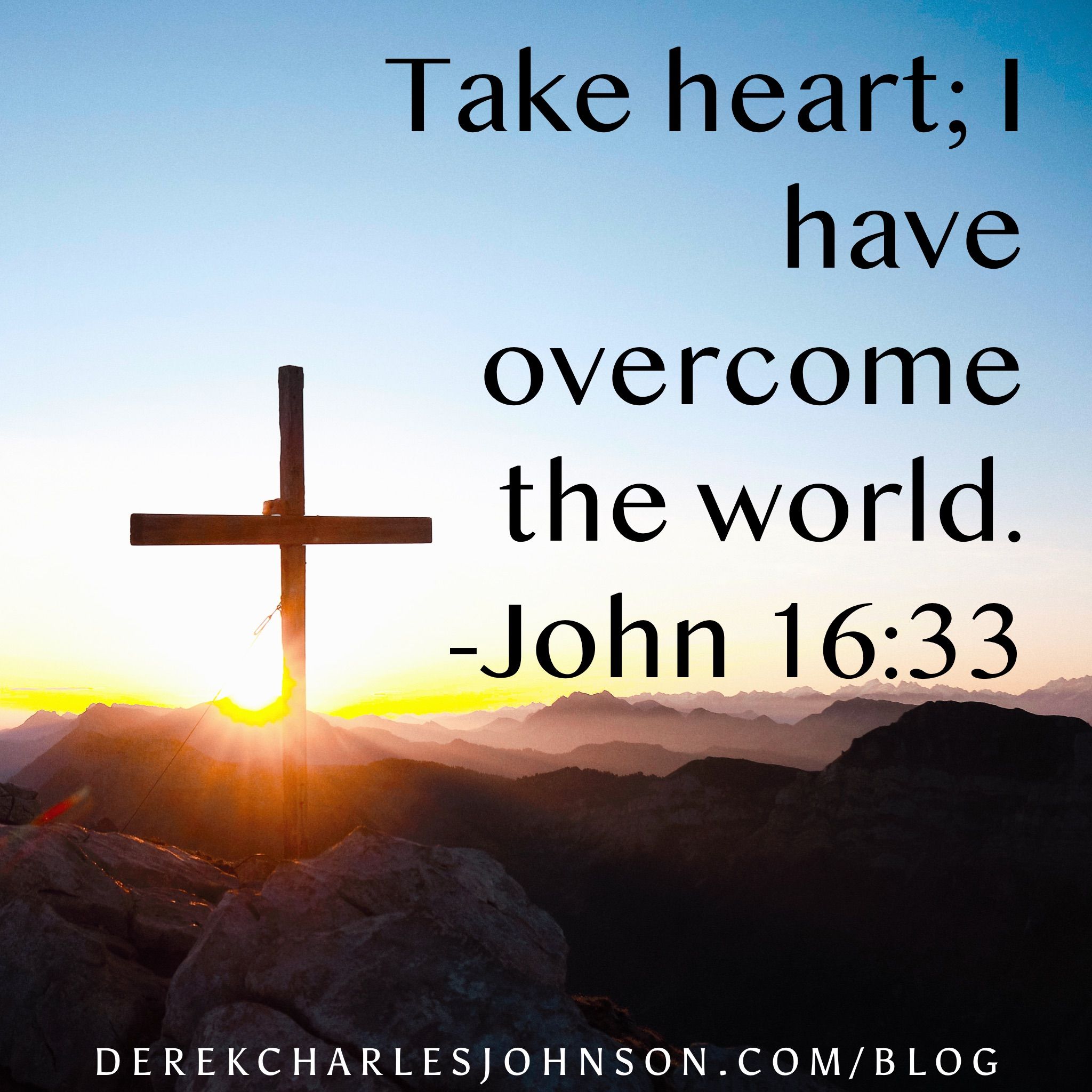 2. Make a steady diet of God's word 
This Book of the Law shall not depart from your mouth, but you shall meditate on it day and night, so that you may be careful to do according to all that is written in it. For then you will make your way prosperous, and then you will have good success.  Joshua 1:8 
It seems obvious, but whenever my mind has drifted and I start getting anxious over the world around me, I know my focus on Christ hasn't been enough.  Life often takes a cyclical pattern for me (maybe you can relate). I'm in the word, growing in God.  Then life starts to get busy and I start pulling away from His presence.  Then it gets busier and I start to get anxious (maybe over health, over money, over family).  Then I cry out to the Lord and say "Save me!"  Happens again and again.  And the thing is, I hate that about myself.  I know byproducts of consistent faith are blessing and favor.  Not always in the way I might expect.  But favor could look like a peaceful environment at home.  It might mean an opportunity to minister in a place I haven't been able to sow seeds in before.  When I am steady in season and out, my mind relies less upon me and more upon the Lord.  I am at greater peace.  And within a world on fire, I have the means to look upward and stay grounded. 
3. Be aware of the enemy's tactics 
Be sober-minded; be watchful. Your adversary the devil prowls around like a roaring lion, seeking someone to devour.  1 Peter 5:8 
Along with being consistent in my walk, I must also be vigilant.  The devil is at work at all times and knows my weaknesses and pressure points.  As Christians we are living through times of great evil and many within the church are falling victim to the schemes of darkness.  Being watchful means looking for areas where Satan would love to gain a foothold.  Is it your marriage?  Is it the home?  Your job?  I believe in these days temptations are all around us.  We are tempted to take short-cuts and find easier paths simply because life is hard and we want to get ahead.  But when we resist the devil, the Bible says he will flee.  When you choose the not-so-easy route on a regular basis, the enemy realizes he can no longer trip you up as he once did.  His goal is to destroy you and nullify your witness.  In the times we are in, the Gospel is vital.  You and I have a target on our backs but we must not succumb to wicked schemes.  Our calling is great and our reward will be worth it. 
4. Walk in victory and authority 
But you are a chosen race, a royal priesthood, a holy nation, a people for His own possession, that you may proclaim the excellencies of Him who called you out of darkness into His marvelous light.  1 Peter 2:9 
Adding one last point on all of this, I believe it is important to remind ourselves again of who we are in Christ.  This verse in 1 Peter spells it out:  a chosen race, a royal priesthood, a holy nation…His own possession.  When we look at the world, we cower in fear because we do not understand our identity.  When we are affirmed in Him, we walk in victory and we walk in authority.  Truly what can shake us?  Even if we are to physically lose our lives, the spiritual body is raised with Him.  We are guaranteed eternity with Him.  If I hold onto that hope and less onto this world, I find my mind is not rattled by day to day things.  Bad headlines and doom and gloom for the rest of the world don't matter to me.  My worth is in Him.  Out of that identity then comes purpose and calling.  Who am I meant to boldly speak this truth to?  Who needs to hear this message?  Stand on the authority you have been given.  Be "as bold as lions" because that is the power you have been granted through Jesus and the Holy Spirit living inside you!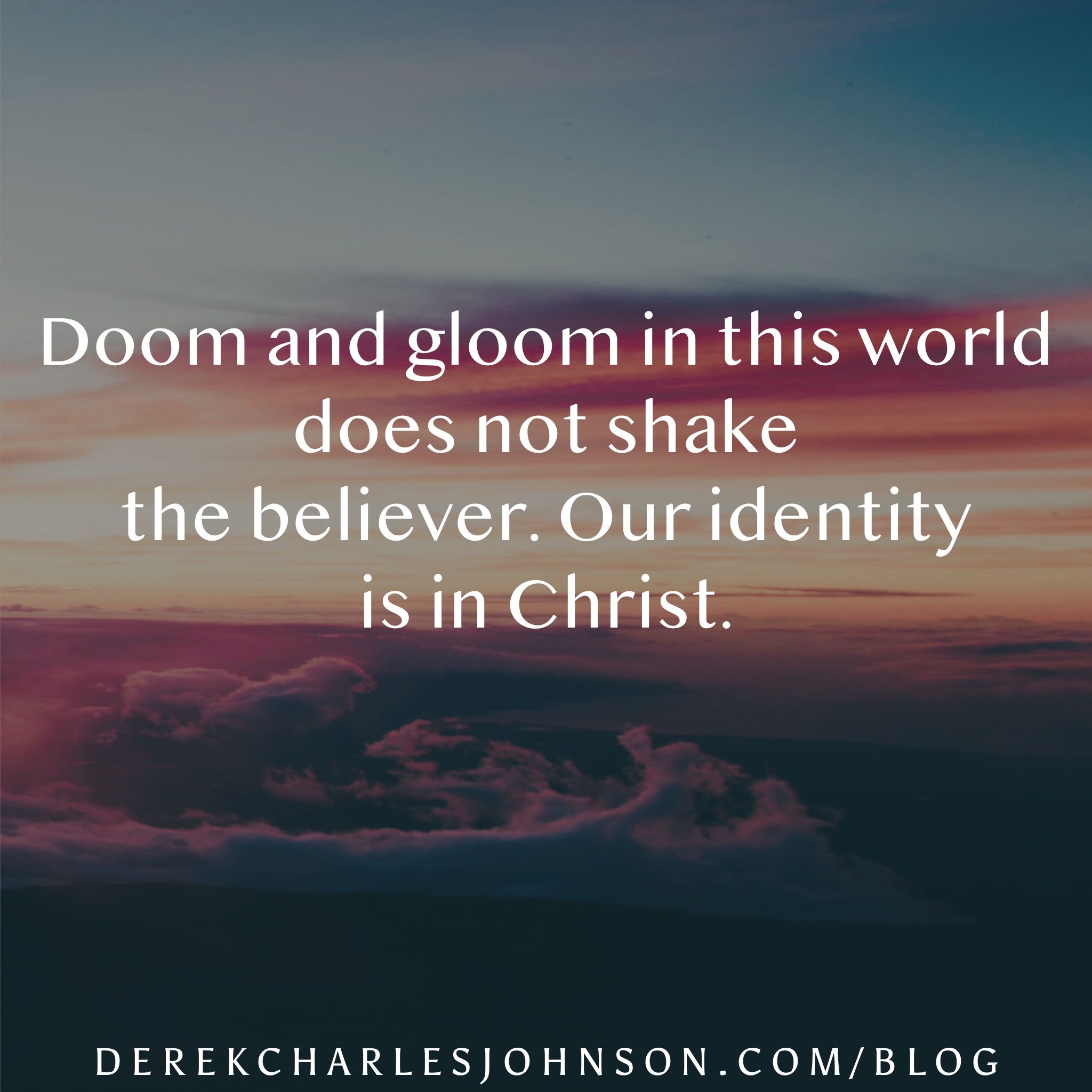 Whenever I put a message out there like this, I expect that the audience receiving it is in one of two camps.  One part receives it in affirmation, saying "Yes, I know so much of this already.  Just gotta keep living it."  To those I say, be blessed.  Keep going.  Don't stop.  Tell others about the hope that you have. 
The other camp is an audience that may or may not have heard much of this.  But their heart is so beaten down and discouraged, it's hard to find the will to keep going.  Hearing the truth is one thing.  Living it out, acting upon it…well that's completely something else.  This audience has seen the last 2 years and is truly asking, "How much worse can it get?  How much more will I suffer?"  To this camp, I want you to know first and foremost, I am praying for you.  I cannot say whether or not things will improve for you personally, but this I know:  Christ is worth it.  At the end of the day if all you have is Jesus, you have all you need.  It may mean trusting Him again.  It might mean opening your hands to receive His grace and forgiveness.  It could mean asking Him into your heart if you've never truly taken that step of faith.  It is the most freeing thing to do and if I can help you in that decision, I'd love to talk and pray with you. 
Whatever happens, we must remember God is in control.  That is my consistent takeaway from day to day, even as I start to ponder why things are the way they are.  God is not letting our world turn aimlessly out of control.  He is the One Who spoke it all into existence.  He is the One Who created you and I.  We can trust Him.  We can turn to Him and know He hears us and is near. 
I want you guys to know I love you and I love walking this journey with you…no matter what it looks like!  Be blessed today and be encouraged. 
Sign up to get these blogs delivered to your email inbox!  Visit http://derekcharlesjohnson.com/as-bold-as-lions 
Let's connect: 
Email:  info@derekcharlesjohnson.com 
Facebook:  https://www.facebook.com/derekcharlesjohnson1/ 
Instagram:  http://instagram.com/derekcharlesjohnson 
Be very careful, then, how you live—not as unwise but as wise, making the most of every opportunity, because the days are evil.  Therefore do not be foolish, but understand what the Lord's will is.  Ephesians 5:15-17