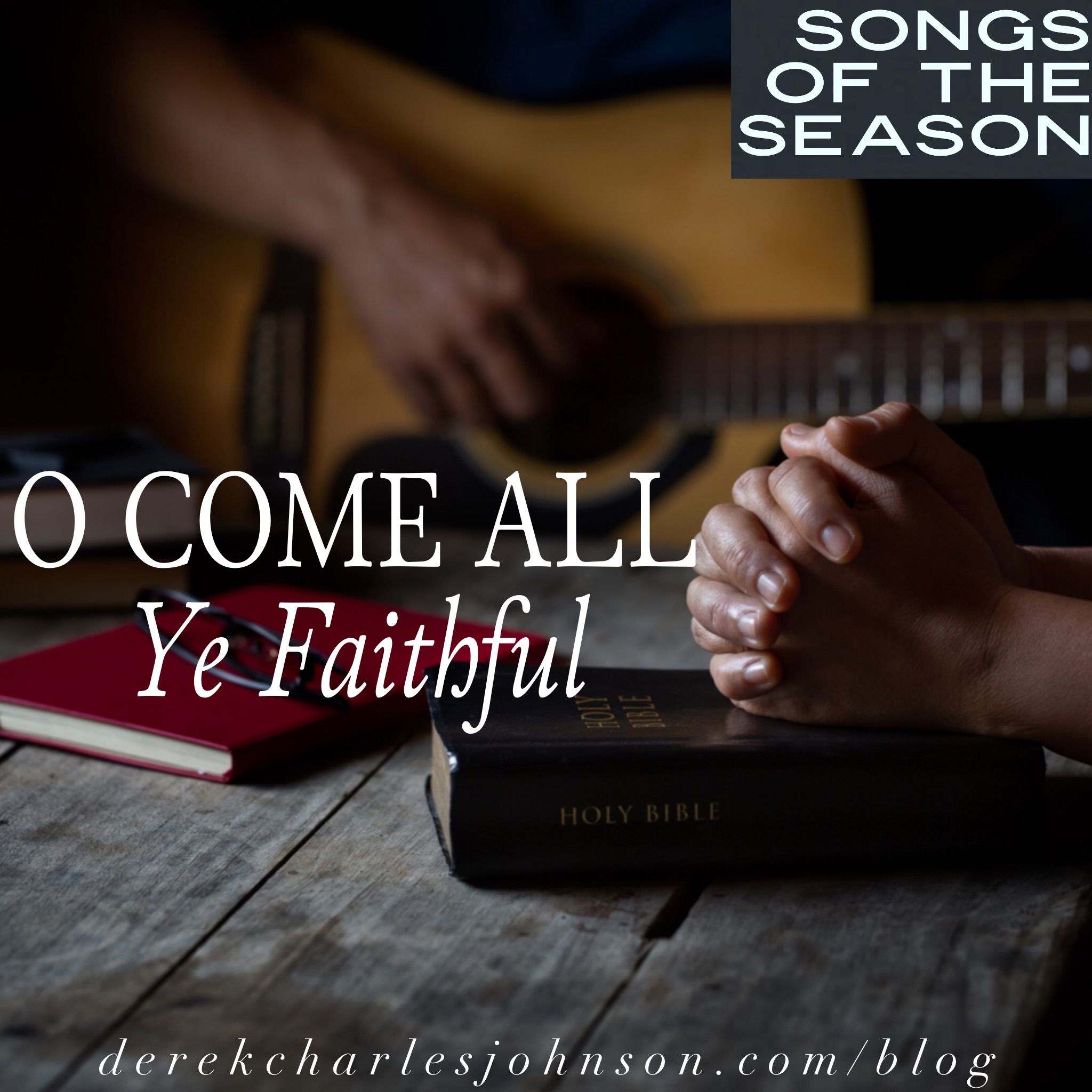 O come all ye faithful 
Joyful and triumphant 
O come ye O come ye to Bethlehem 
Come and behold Him 
Born the King of Angels 
O come let us adore Him 
O come let us adore Him 
O come let us adore Him 
Christ the Lord 
Sing choirs of angels 
Sing in exultation 
O sing all ye citizens of heaven above 
Glory to God 
All glory in the highest 
O come let us adore Him 
O come let us adore Him 
O come let us adore Him 
Christ the Lord 
Hallelujah Jesus is born 
He's the Savior of the world 
We rejoice with saints and angels 
Come and worship and adore 
Yea Lord we greet Thee 
Born this happy morning 
Jesus to Thee be all glory giv'n 
Word of the Father 
Now in flesh appearing 
O come let us adore Him 
O come let us adore Him 
O come let us adore Him 
Christ the Lord 
O come let us adore Him 
Christ the Lord 
Lyrics: C Frederick Oakley, John Francis Wade 
Additional lyrics:  Derek Charles Johnson 
Melody:  John Francis Wade 
If I am talking about my personal favorite Christmas tunes, my #1 all-time favorite has to be O Holy Night.  But next on the list would be today's song, O Come All Ye Faithful.  For me, there is a worshipful aspect inherent to this song.  The refrains of "O come let us adore Him" always seem to be fitting in a Christmas worship service.  They elicit a response on our part and rather than speaking about an event that happened, O Come All Ye Faithful simply bids us to do one thing:  come and worship. 
Once again there is much depth and history that surrounds this tune and I love that we still sing these ancient truths.  Most recognize an Englishman, John Francis Wade, as the writer.  The song was originally written in Latin under the title Adestes Fideles.  It was translated into the version we have by a man named C Frederick Oakley.  Wade wrote the lyrics in 1743 according to earliest manuscripts.  Oakley wrote the translation in 1841.  There are two interesting points to note about O Come All Ye Faithful.  One, it has an irregular meter; meaning it doesn't consistently stay in the same pattern of bars and beats.  Secondly, it does not rhyme (I had to read through it and verify that yes it's true!).  Despite those two anomalies, the song remains quite popular.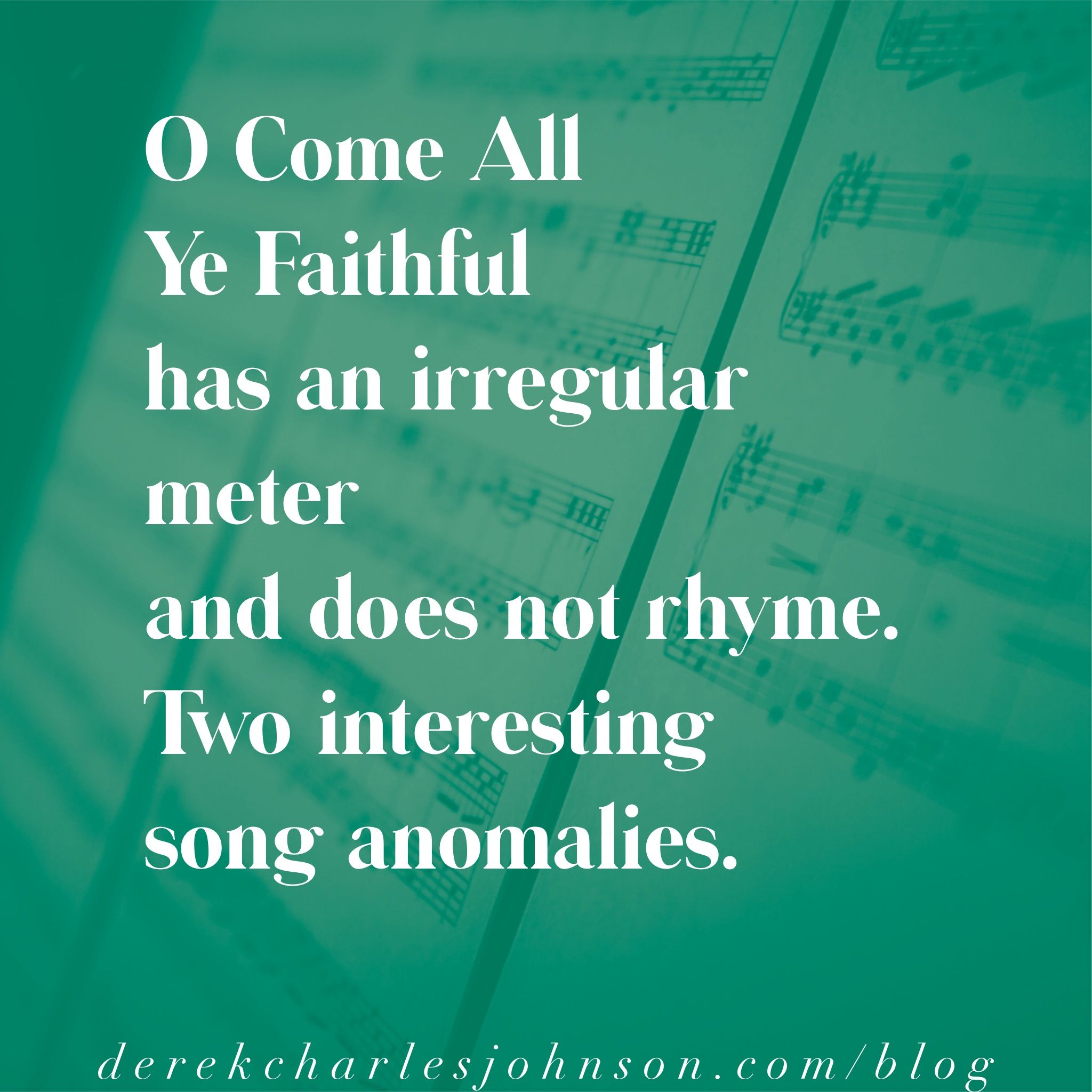 As angels announced the birth of Christ to shepherds, verse 1 is an announcement as well.  The shepherds went and saw the baby themselves (we talked about this in Hark! The Herald Angels Sing).  When the angels went away from them into heaven, the shepherds said to one another, "Let us go over to Bethlehem and see this thing that has happened, which the Lord has made known to us." Luke 2:15  This plea of O come ye O come ye to Bethlehem and Come and behold Him are pleas to our own souls and spirits as we consider Christmas.  No we cannot physically go to Bethlehem (not unless we board a plane).  But we can respond to the invite with our hearts, with our worship, and with our praise.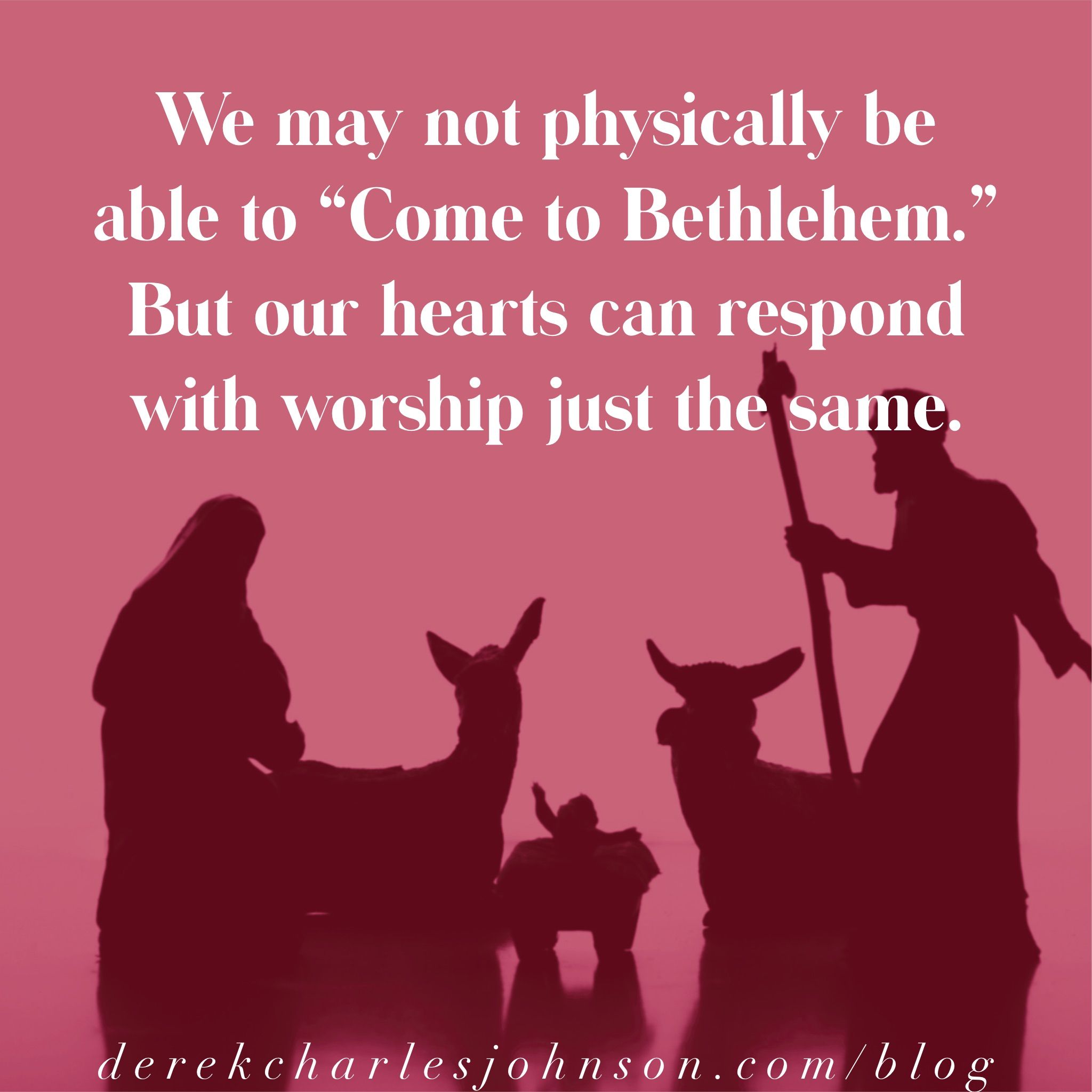 The second stanza or verse once again focuses on the angels and is even a glimpse into the heavenly throne worshipping.  As I hear and sing O sing all ye citizens of heaven above, I am reminded that there wasn't just excitement on Earth that night our Savior was born.  The Heavens were rejoicing; the angels were praising and glorifying God.  And the Father Himself was pleased as His divine plan unfolded:  the King was born! 
If I can take a short aside before finishing up here, I had the opportunity to record this song professionally a couple years back.  I wrote a separate blog about it that you can read:  More Than A Song (Christmas Edition) - O Come All Ye Faithful.  The recording is true to the original version with an added bridge/refrain that I wrote.  Very simply, I wanted to accompany the message already proclaimed in O Come All Ye Faithful:  Hallelujah Jesus is born, He's the Savior of the world, We rejoice with saints and angels, Come and worship and adore.  For me this is the focus and aim of the season:  celebrating the entrance of our Lord and giving Him adoration.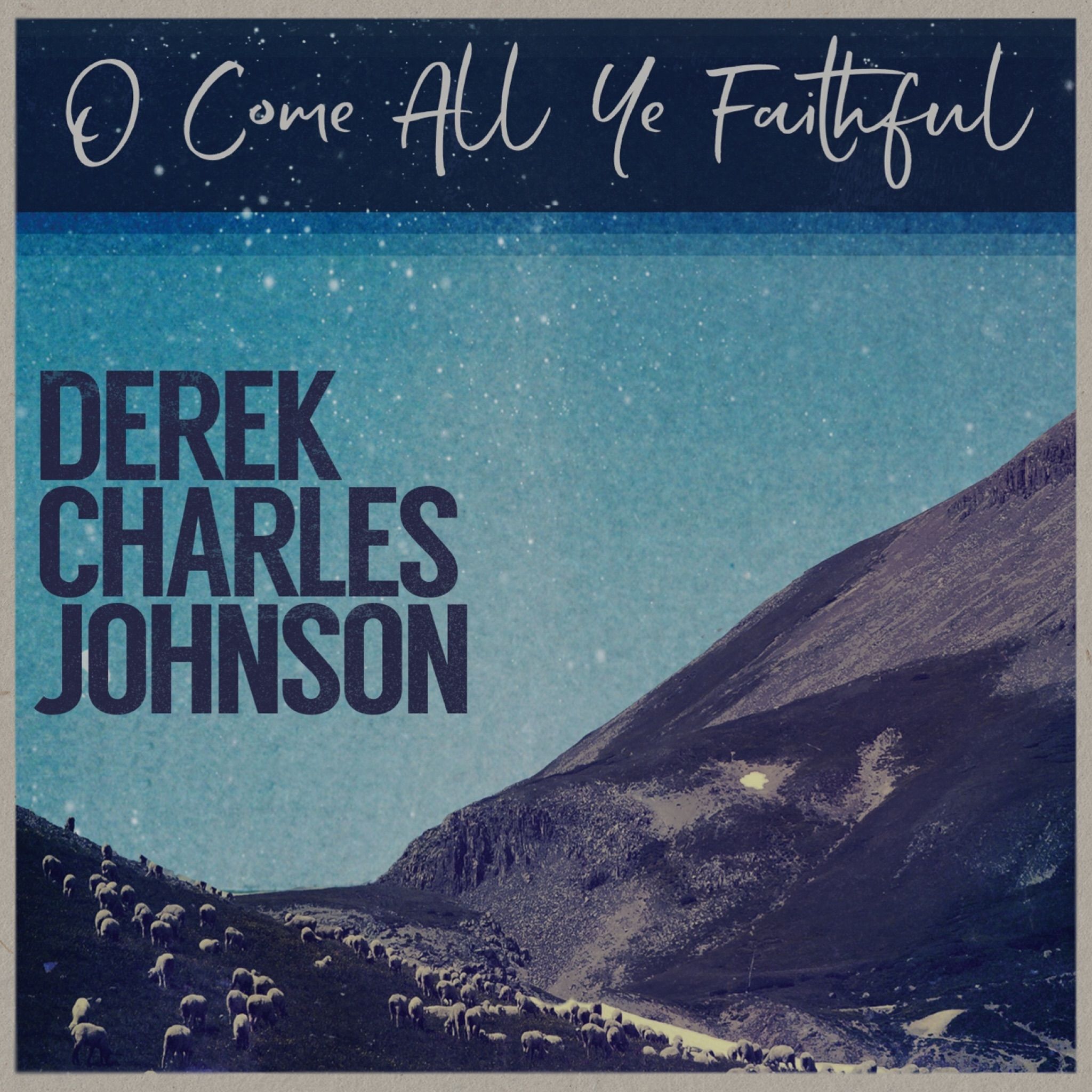 As I close out today's blog, I'm mindful of the happy morning that comes as a result of the knowing Christ is here.  Happy because so much joy is wrapped up in this blessing of advent.  The very "word of the Father" appeared in flesh.  To respond to the plea "Come" in this song is likened to a little child bidding his or her parent to "Come with me mommy, come with me daddy, let's go."  In similar fashion, let us go with a childlike faith, responding this Christmas to the gift given.  In all things let us be willing to grasp the hand of the Father. 
Amen?  Amen!  I can't wait for next week as we dive in one more time! 
Sign up to get these blogs delivered to your email inbox!  Visit http://derekcharlesjohnson.com/as-bold-as-lions 
Let's connect: 
Email:  info@derekcharlesjohnson.com 
Facebook:  https://www.facebook.com/derekcharlesjohnson1/ 
Instagram:  http://instagram.com/derekcharlesjohnson 
Be very careful, then, how you live—not as unwise but as wise, making the most of every opportunity, because the days are evil.  Therefore do not be foolish, but understand what the Lord's will is.  Ephesians 5:15-17

Derek Charles Johnson - O Come All Ye Faithful (Official Music Video)


O COME ALL YE FAITHFUL//COVERS BY DEREK