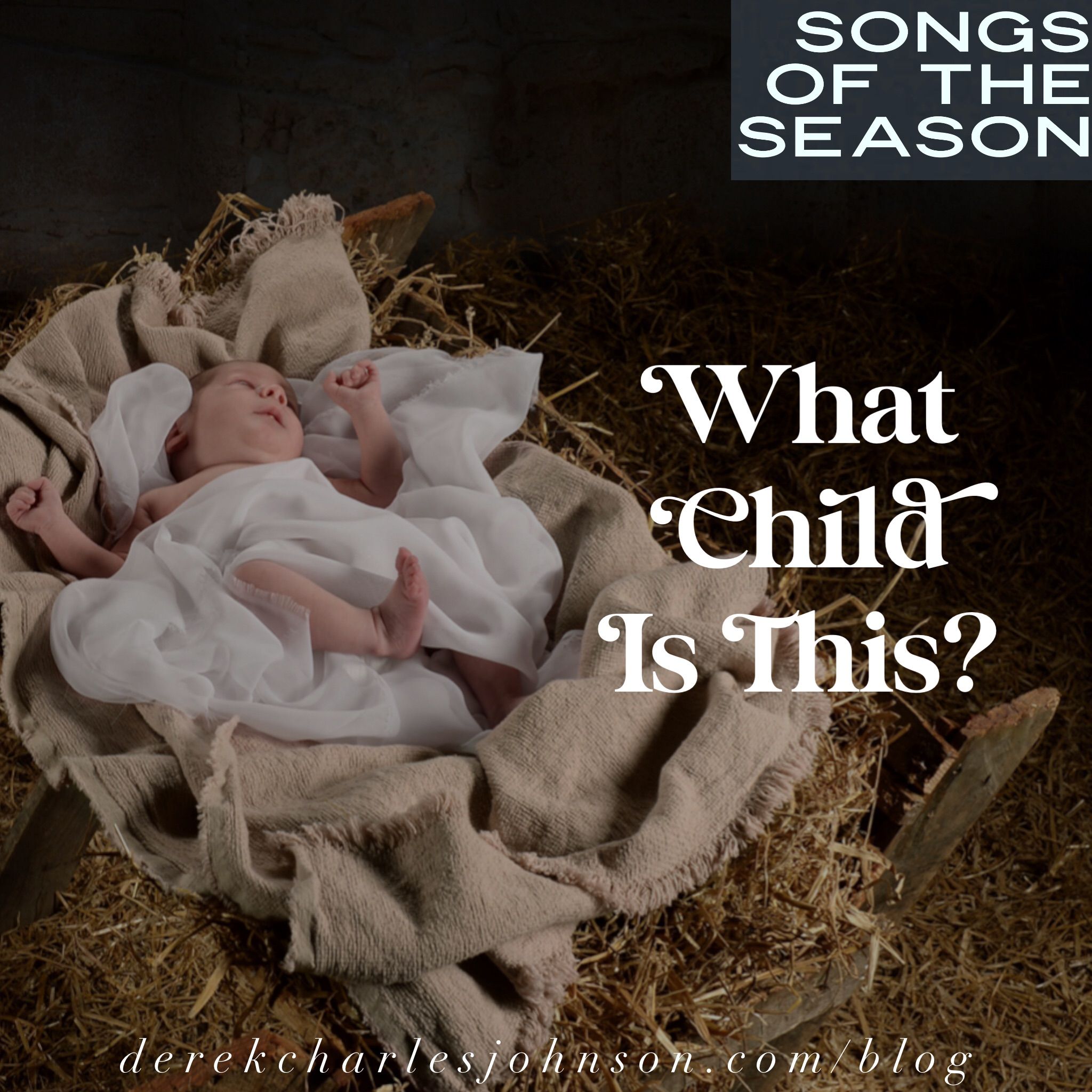 What Child is this Who, laid to rest 
On Mary's lap is sleeping? 
Whom angels greet with anthems sweet 
While shepherds watch are keeping? 
This, this is Christ the King 
Whom shepherds guard and angels sing 
Haste, haste, to bring Him laud 
The Babe, the Son of Mary 
Why lies He in such mean estate 
Where ox and lamb are feeding? 
Good Christian, fear, for sinners here 
The silent Word is pleading 
Nails, spear shall pierce Him through 
The cross be borne for me, for you 
Hail, hail the Word made flesh 
The Babe, the Son of Mary 
So bring Him incense, gold and myrrh 
Come peasant, king to own Him 
The King of kings salvation brings 
Let loving hearts enthrone Him 
Raise, raise a song on high 
The virgin sings her lullaby 
Joy, joy for Christ is born 
The Babe, the Son of Mary 
Lyrics:  William C. Dix 
Melody:  Greensleeves 
Last year when I did this series I included the song O Come O Come Emmanuel.  I commented that in certain Christmas hymns, there is a minor, almost melancholy feel.  It is certainly evident in that particular song as it is in today's featured song as well.  Throughout the verses, What Child Is This? has a minor feel.  But halfway through it lifts to a major response in each stanza (the This, this is Christ the King part).  The weaving of this is brilliant and of course, there was already help from an established melody:  Greensleeves, a familiar British folk tune. 
Another interesting point concerns the writer himself, William C. Dix.  Dix was not a clergyman, theologian, or an established hymn-writer for the church.  He was simply a businessman who found an outlet in writing.  In 1865, he nearly died from a bout with sickness.  In the months that followed, he suffered depression and turned to Scripture as part of his recovery.  What Child Is This? came from those months and it is evident that no season is wasted in the Lord.  God took the difficult period Dix went though to bring about something beautiful.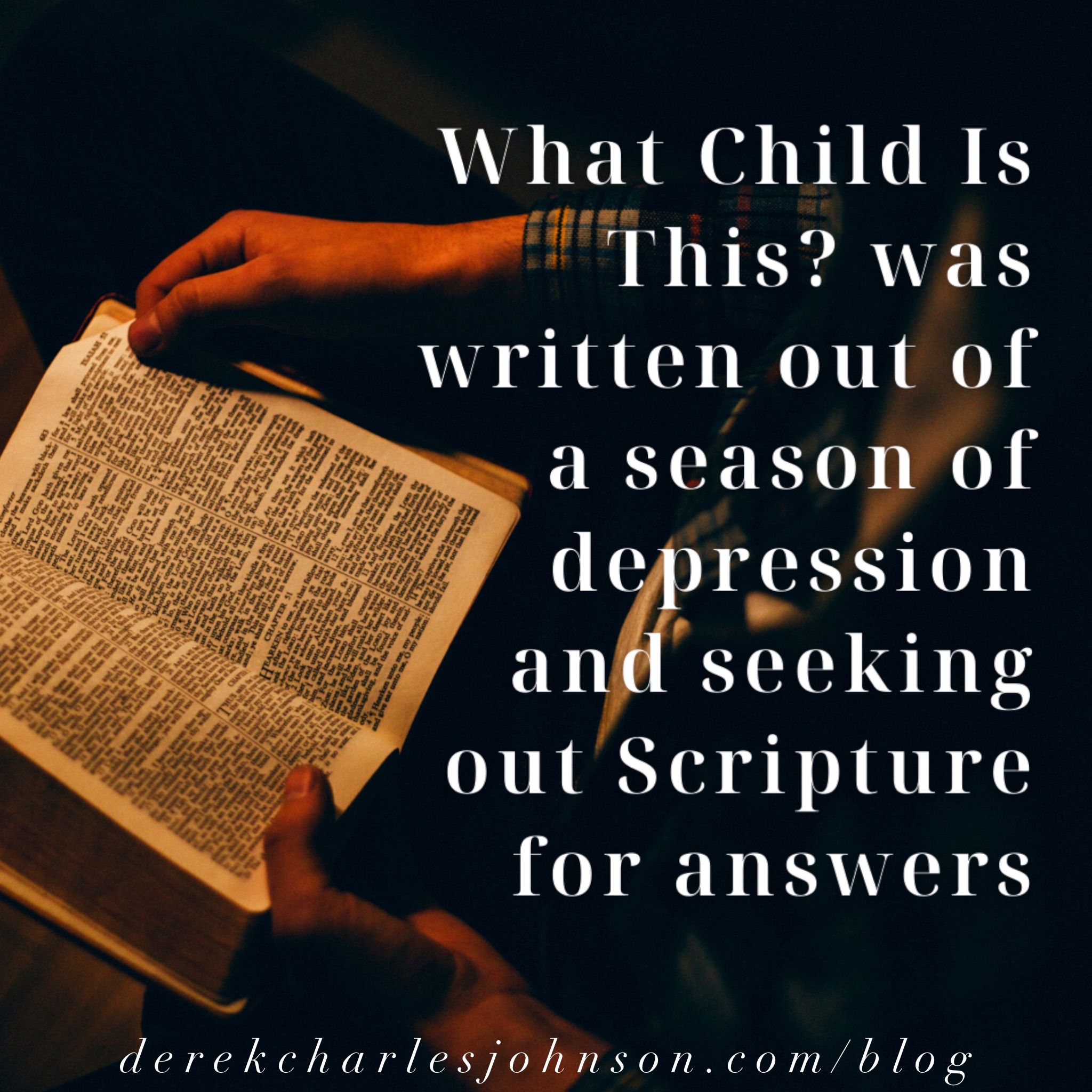 What Child Is This? starts off with the rhetorical question that marks the title.  It is a look into the scene around the manger.  What baby is Mary holding?  Who are these angels greeting with anthems?  Who is this that shepherds are gathered to see?  It is Jesus.  In a sense, this questioning leads us to consider as well…what child is this?  Why is this moment important?  What does it mean for me if this scene is truly a scene that happened thousands of years ago? 
Last week with Hark! The Herald Angels Sing, we addressed the fact that Christ came down to Earth in bodily form.  This is central to the Gospel and without it, He would not have become the sacrifice He was destined to be.  This week's song takes a slightly different take on this concept but more so asks a question in terms of human understanding.  Why lies He in such mean estate, where ox and lamb are feeding?  Why did Jesus have to come to Earth especially in the lowliest of surroundings?  If this is a king, then He deserves more than this humble appearing.  He deserves the highest praise!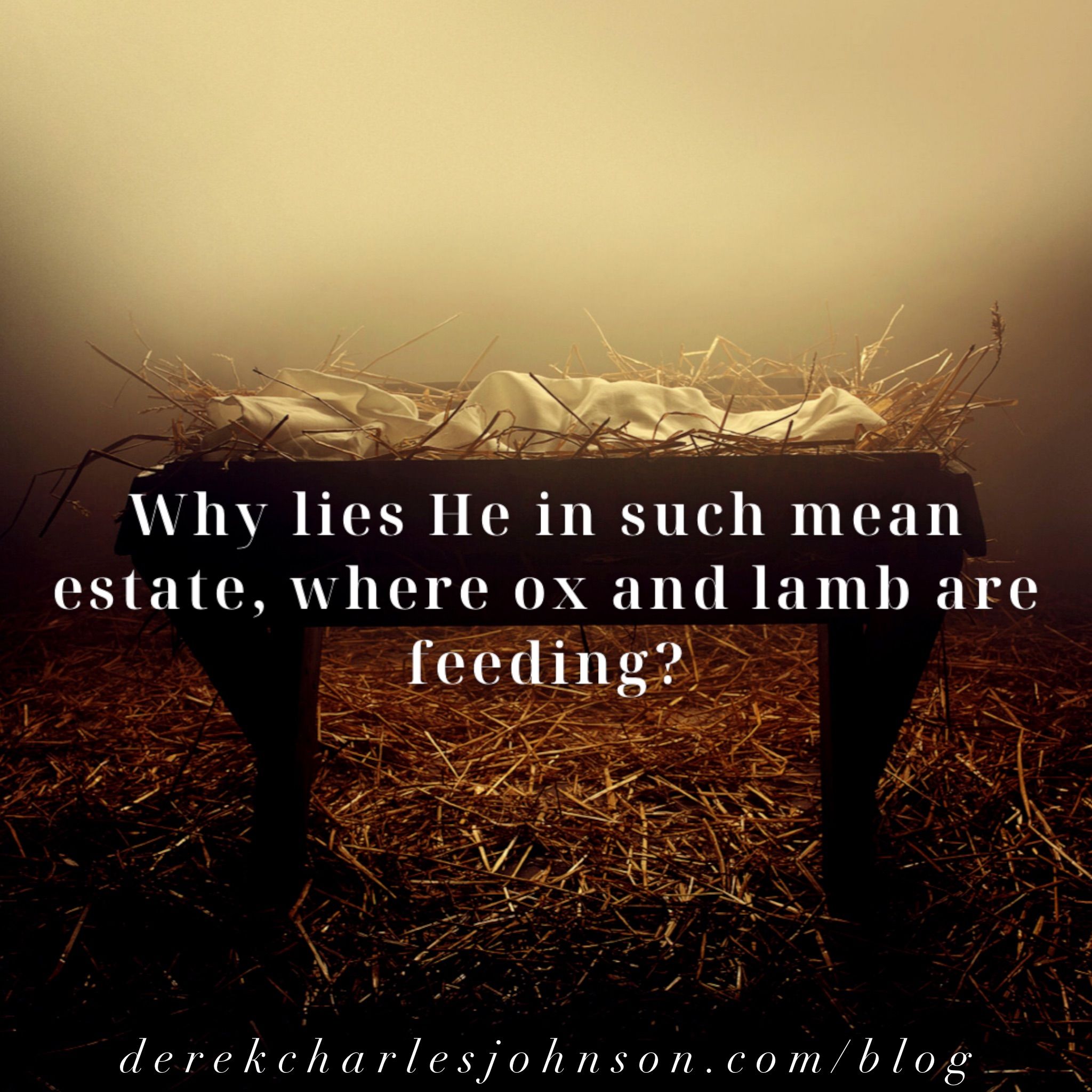 Of course, the last verse addresses this as it acknowledges rich and poor, powerful and weak will all come and bow before the King.  So bring Him incense, gold and myrrh, come peasant, king to own Him.  This reminds me of Romans 14:11 (which quotes Isaiah 45:23):   It is written: "'As surely as I live,' says the Lord, 'every knee will bow before me;every tongue will acknowledge God.'"  Some day there will be an acknowledgment on behalf of everyone of who this Jesus.  No one will be able to ask "What child is this?" and further "What king is this?" without knowing in their heart the answer. 
As we close up today's post, I want to focus on a couple of lines from verse two.  Nails, spear shall pierce Him through, 
the cross be borne for me, for you.  Hidden within this hymn are these verses which once again clearly explain the Gospel.  It is Jesus who was pierced.  He bore the cross and was nailed to it — on our behalf.  Why did He have to die?  For a song based on a question, this is perhaps the greater question all mankind needs the answer to.  He died for our sin.  He died to bring us life.  This child grew into a man and became the Savior of the world.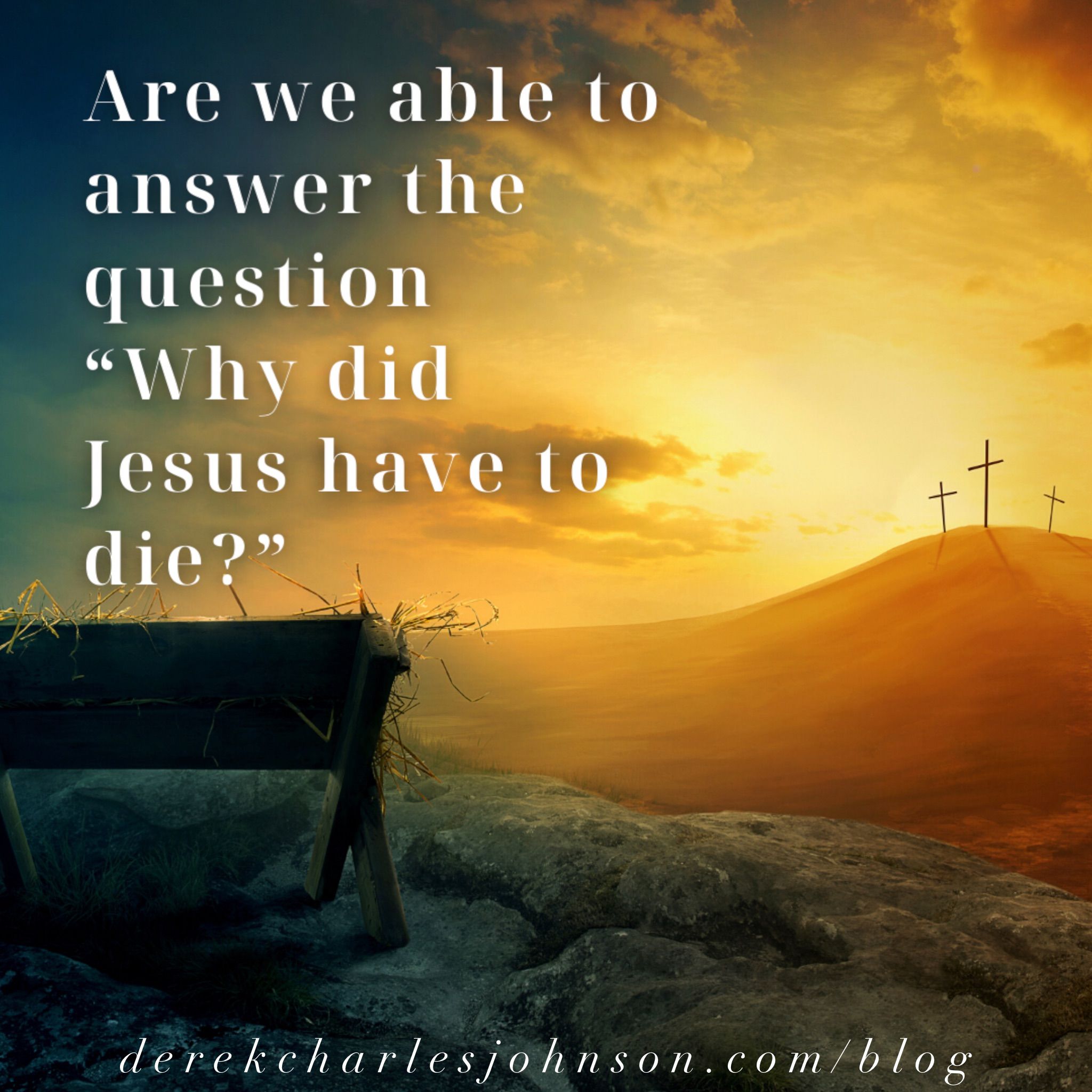 I pray this song and this blog bring hope and reassurance as you consider this truth today.  Despite some of the hidden sadness in the melody, there is no sadness in coming to discover the child that was held by Mary.  There is no sadness in coming to know Who Jesus is.  We celebrate every year and as we sing these songs we should take time to solidify in hearts and minds again the message of the cross.  It never gets old and each year that Jesus tarries, we get proclaim them again! 
Sign up to get these blogs delivered to your email inbox!  Visit http://derekcharlesjohnson.com/as-bold-as-lions 
Let's connect: 
Email:  info@derekcharlesjohnson.com 
Facebook:  https://www.facebook.com/derekcharlesjohnson1/ 
Instagram:  http://instagram.com/derekcharlesjohnson 
Be very careful, then, how you live—not as unwise but as wise, making the most of every opportunity, because the days are evil.  Therefore do not be foolish, but understand what the Lord's will is.  Ephesians 5:15-17

WHAT CHILD IS THIS?//COVERS BY DEREK