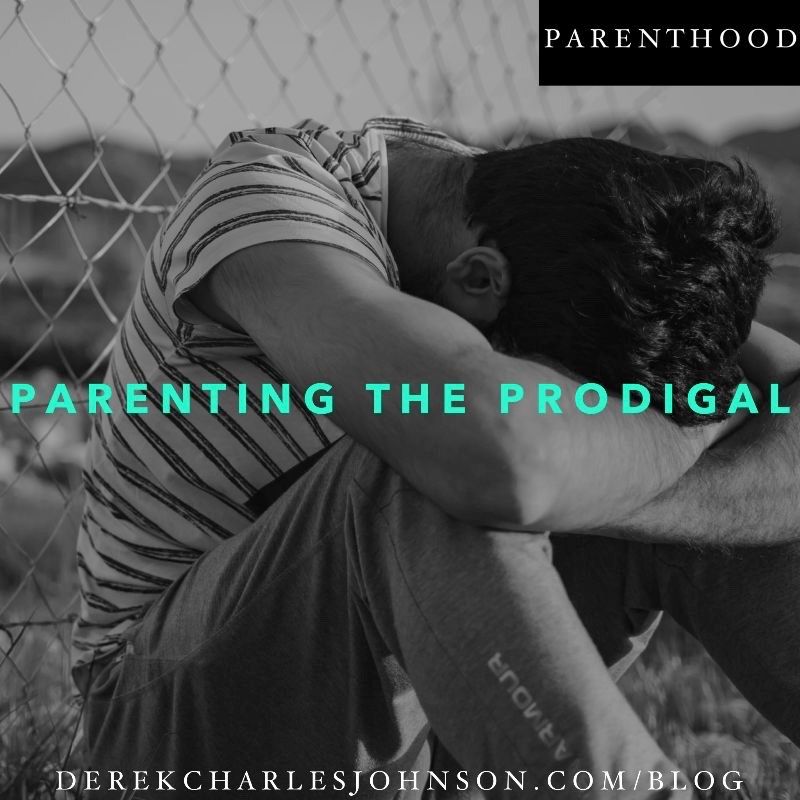 In plotting out this series, I wanted to spend 4 weeks focusing on various aspects of raising kids in a Christ-like environment.  Three of the four weeks' subjects came fairly readily.  But God impressed on my heart that one week should be on the topic of the prodigal son and daughter.  The term "prodigal" as we know, comes from the parable of The Prodigal Son in the Bible.  Jesus tells this story in Luke 15:11-32 and it's a story that signifies the Father's heart for the lost child.  Really it's a redemptive story and when we consider our lives apart from Jesus, we were all at one time prodigals astray from our Heavenly Father. 
To bring this into a parenting series is to recognize that despite what we do as Christian moms and dads, our kids may not choose to follow or keep following Christ when they get older.  That is perhaps the most heart-wrenching thing for a parent to go through outside of some physical ailment/illness or even the death of a child. I've had so many parents retell stories of a child who has broken fellowship with the Lord.  Lots of prayer requests have been posted over the months as I ask each Monday "how can I pray for you?" on my Facebook artist page.  It seems many struggle with this burden.  Many are on a weary road and just like the Father in the parable, they pray for the day that child comes running into their arms. 
I cannot speak on this topic from experience.  But I put myself in the shoes of anyone who is dealing with this and I empathize wholeheartedly.  What is written today is meant to encourage your heart; to give you strength for the journey.  Ultimately, it is to say "Don't give up.  God is still in control and He cares about your child even more than you do."  Let's dive in today and let's be willing to hear His heart once again. 
1.  A son or daughter once exposed to truth can return 
Train up a child in the way he should go; even when he is old he will not depart from it.  Proverbs 22:6 
This verse from Proverbs is an excellent theme verse for this series because it applies in so many ways to parenting.  As I said in the first post (The Home Is A Mission Field), this verse is a promise.  It reminds us that children who are exposed to the Gospel are prone to coming back to it.  The roots of truth are not surface-level; they run deep and they are a sure foundation when everything else gives way.  What you exposed your children to in their growing up years is still within the recesses and recall of their brain.  Bible verses and stories are still there.  Prayers you prayed over them are still being answered.  There is still a work being done on their heart.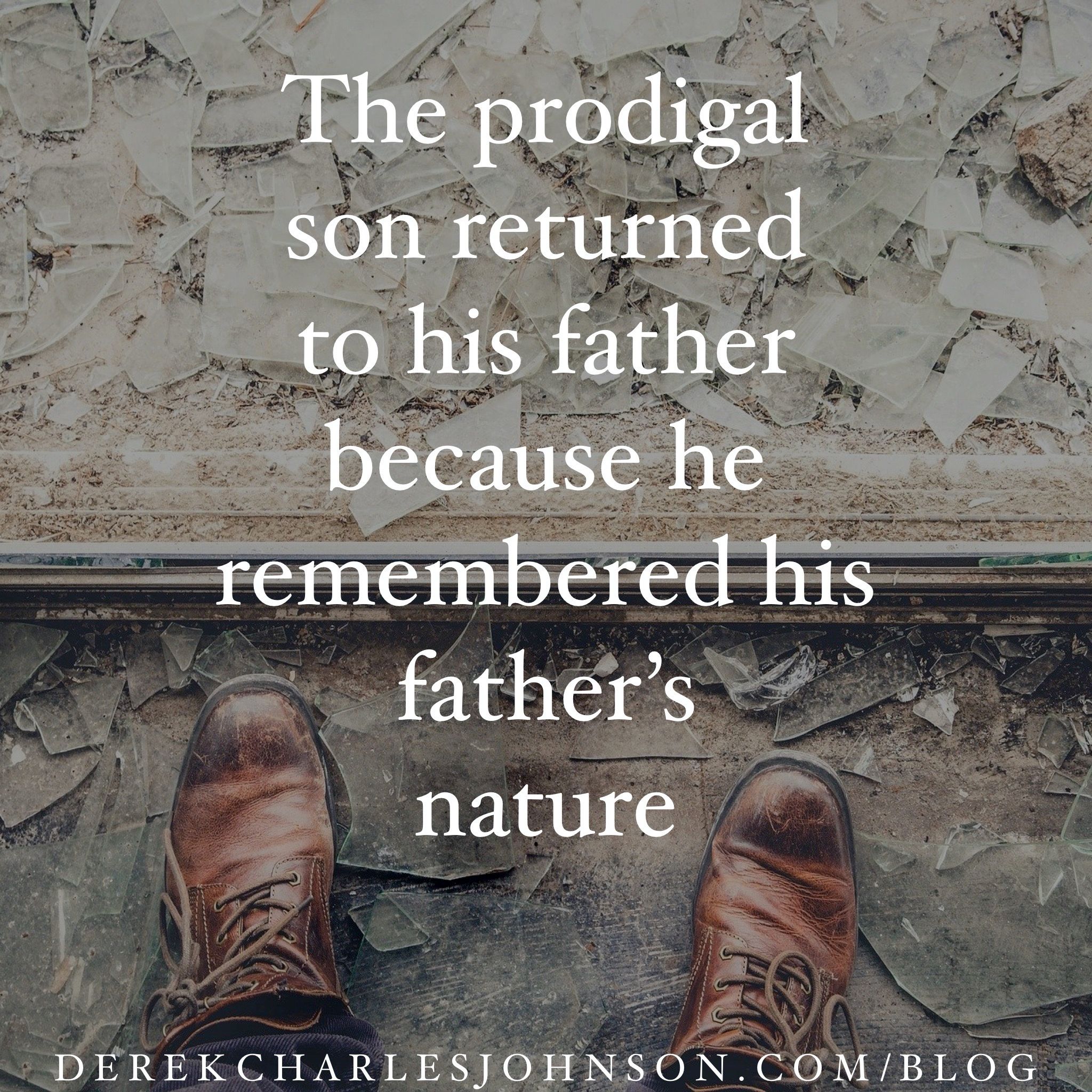 What happened in the mind of the prodigal son that made him turn back to his father?  He remembered.  In his hunger and in his desperation, he remembered his father being able to meet his need.  He said to himself "I will arise and go to my father, and I will say to him, 'Father, I have sinned against heaven and before you.'" (Luke 15:18) This thought process is something a wayward son or daughter must be awakened to and we pray that this realization happens sooner than later.  A recognition of sin, yes.  But also a recognition that despite how far gone we are, we can always go back to our Father. 
2.  Continue to model Christ to your child (young or old) 
In the same way, let your light shine before others, so that they may see your good works and give glory to your Father who is in heaven.  Matthew 5:16 
We've been talking about the home as a mission field and as much as we feel this season ends when a child grows up and moves out, in many ways, it does not.  It is still a process of modeling Christ as a parent even when your kids are older, perhaps in college or even married.  I know as a grown man now with family of my own, I still desperately crave and seek the advice, prayers, and guidance of my dad and mom.  We all feel that to some degree because that natural parent to child bond is real.  This is especially true if we've grown up in a Christian home; we respect and seek our parent's feedback.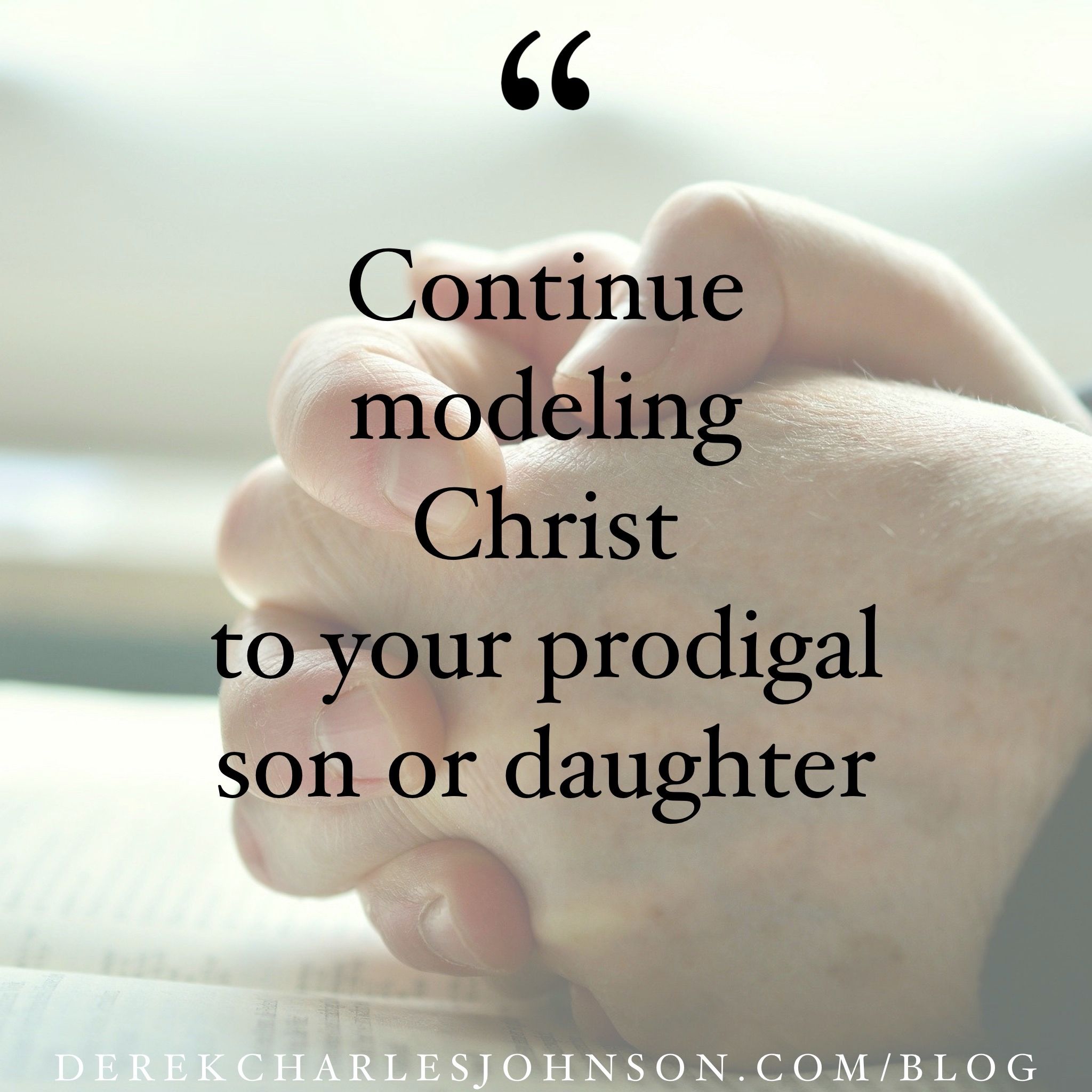 So for a child who has left the faith or fallen away (or possibly never believed), there is still a need to keep modeling Jesus to them.  It may sound weird but telling your kids you are praying for them is great (but then make sure you actually do it!).  Give them reminders from Scripture or even memories you can tie back to their childhood ("remember that church service we were at?" or "remember that worship song?"…etc).  Find ways to steer conversations to Christ but also respect their need to not feel pushed but genuinely loved and accepted first.  Maybe knowing you have forgiven them of something is the most powerful thing you can do to build a bridge.  If that is it, there is no better place to start. 
3. Don't allow guilt to grab a foothold 
As far as the east is from the west, so far does He remove our transgressions from us.  Psalm 103:12 
I said I cannot adequately identify with the hurt a parent feels when their child is lost.  I have younger kids still living at home at this moment.  But I can understand the idea of guilt and the feeling that it's my fault because things went a certain way.  Into this whole discussion, Satan whispers lies and half-truths.  He will tell you that your son or daughter is away from the Lord because you messed up.  You did something wrong in the parenting process and because of that, they fell away.  Satan is a master-manipulator and he will always make you feel shame for things you had no control over.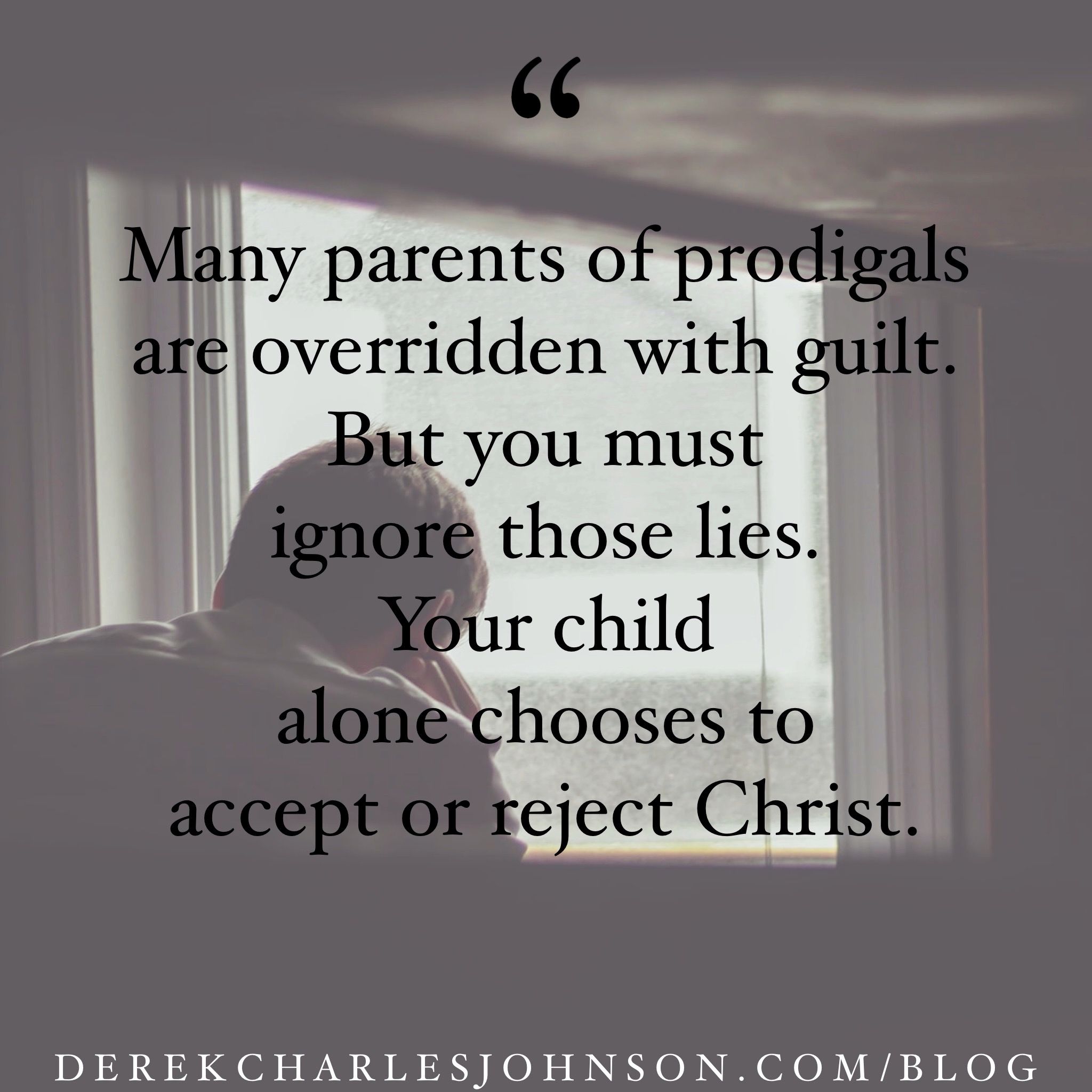 Fact is, whether or not your child grew up in the strongest Christian setting is null and void.  If they have been exposed to the truth either while at home or later in life, they have their own accountability to either accept or reject Christ.  That decision is theirs to make.  You cannot make it for them.  And if they did make a decision but walked away from the Lord, that is not your fault either.  You are called to pray.  You are called to be a witness.  But you and I do not "win them" for the Lord.  The Holy Spirit does that work.  We refute the lies the Enemy brings into the equation.  We reject the shame he desires us to wear.  And as parents, we continue to get on our knees for our kids knowing God is at work and His plans are for good and not for harm. 
---
I want to personally reach out to anyone who reads this blog and has a child who is astray.  Maybe they chose to trust Christ and now no longer follow Him.  Maybe they never made a decision.  Maybe they are just lukewarm in their relationship and have never really taken their faith seriously.  Whatever the case, I want you to know I stand with you as a parent.  I want to pray for you and for your child.  I want to ask the Lord for a resolution that involves His redemptive love touching their heart.  I know God is in the business of turning the hearts of sons and daughters back to Him.  Those are some the best love stories and I believe He has a story written with your child in mind. 
I want you guys to know I love you much and am learning right along with you as we go through this series.  I have much I need to learn and this week's topic is one I file away as a parent who knows every child is different.  I have 5 of my own but I'm not naive to think they won't wrestle with their faith someday.  In those moments of wrestling, I want to be a parent who shines Christ's light into their life and lets them know He and my wife and I love them deeply. 
Can't wait for next week as we finish up! 
Sign up to get these blogs delivered to your email inbox!  Visit http://derekcharlesjohnson.com/as-bold-as-lions 
Let's connect: 
Email:  info@derekcharlesjohnson.com 
Facebook:  https://www.facebook.com/derekcharlesjohnson1/ 
Instagram:  http://instagram.com/derekcharlesjohnson 
Be very careful, then, how you live—not as unwise but as wise, making the most of every opportunity, because the days are evil.  Therefore do not be foolish, but understand what the Lord's will is.  Ephesians 5:15-17

Other blogs in this series: 

The Home Is A Mission Field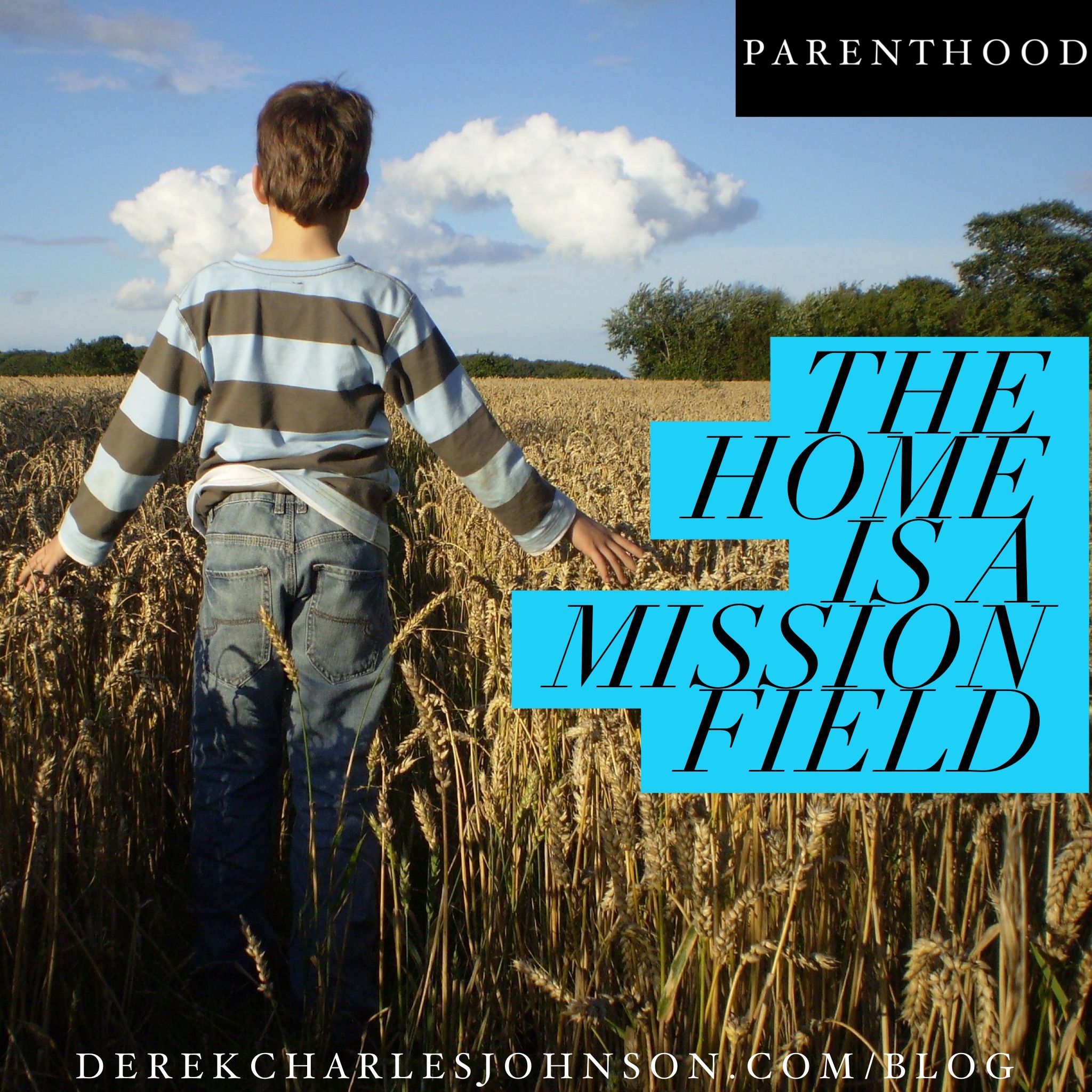 The Home Is A Battlefield