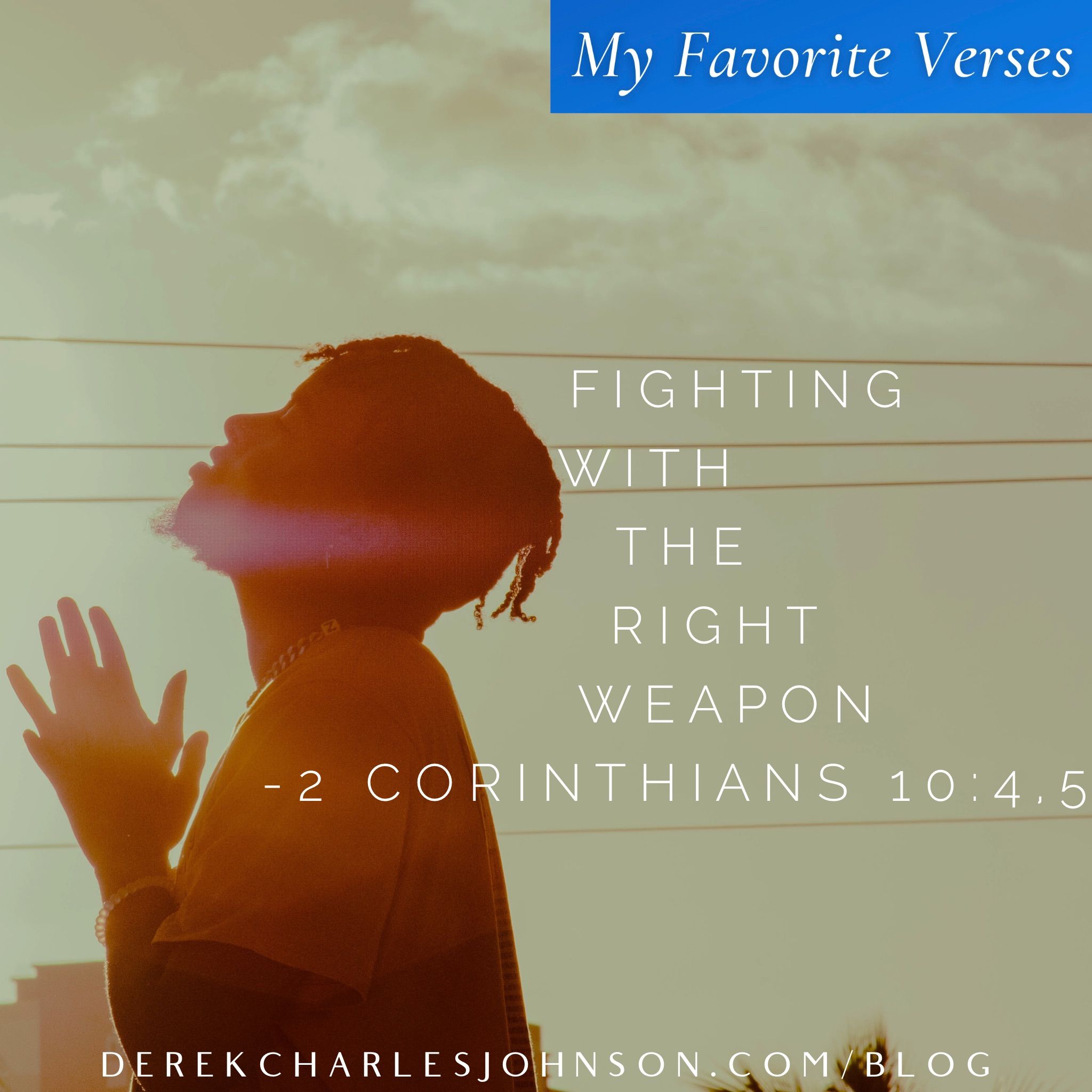 For the weapons of our warfare are not of the flesh but have divine power to destroy strongholds.  We destroy arguments and every lofty opinion raised against the knowledge of God, and take every thought captive to obey Christ.  2 Corinthians 10:4,5 (ESV) 
(For the weapons of our warfare are not carnal, but mighty through God to the pulling down of strong holds;).  Casting down imaginations, and every high thing that exalteth itself against the knowledge of God, and bringing into captivity every thought to the obedience of Christ.  2 Corinthians 10:4,5 (KJV) 
I posted 2 versions of this week's verse and that is on purpose.  The English Standard Version (ESV) is the translation I typically use and is most commonly what I quote from when I do my blogs and devotionals (probably 90% of the time).  The King James Version however, is the version of this verse that I typically think of because I have it memorized in this version (it was played in a Christian metal song that I listened to as a kid — long story, maybe I'll explain some other time).  Anyway, I love this verse and I think these two translations although similar, are both worth sharing.  There is a weight to the KJV that I love and if you can imagine a British person narrating it, it feels pretty powerful!  (Just try it on your Bible app!) 
This second installment of My Favorite Verses takes us to the New Testament to a book written by the Apostle Paul.  Paul's writings have so much depth to them — whether it's Corinthians, Romans, Ephesians…you name it.  There is a profoundness that comes with each line.  We understand everything is God-inspired and God-breathed, so we know anything Paul writes is under the inspiration of the Holy Spirit.  So we know there is power and authority because these are the very words of God. 
Today's verses may not be in the top 10 for many folks and I understand that.  For me, I have looked for verses that challenge my own understanding of the Gospel and how I live it out.  As we unpack this Scripture today, I want to examine what it means to fight in the flesh vs. in the Spirit.  We see the mind as the immediate battleground where everything takes place.  That is where the war wages and as turn to the Bible, our minds develop an affinity for the things of the Lord and not the things of this world.  Let's go! 
1. We must fight in the Spirit and not in the flesh 
For the weapons of our warfare are not of the flesh but have divine power to destroy strongholds 
When we think of weapons we use to defeat an enemy, we think of physical things.  Guns, tanks, planes, and bombs are all modern-day devices used in war.  In Paul's day, weapons were a bit more primitive:  swords, knives, arrows, chariots, etc.  But the understanding of physical weaponry is clear either way.  What Paul is stating in these first few words is that we put all of those things aside.  Why?  Because our fight is not physical.  It is spiritual.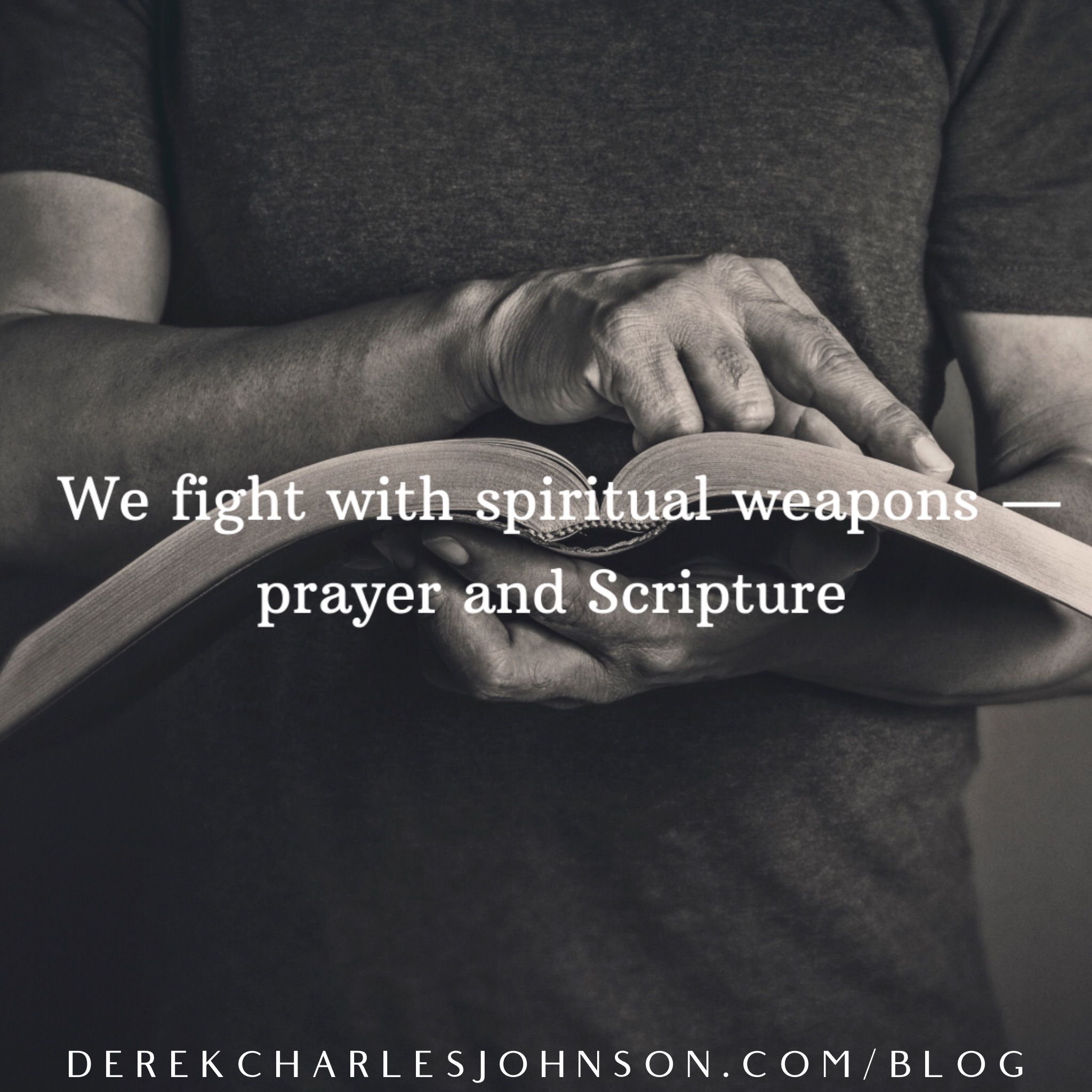 To fight a spiritual battle requires spiritual weapons. Those weapons come through God and are used to bring down the enemy's strongholds.  Paul often links the aspect of the Spirit alongside power (My speech and my message…in demonstration of the Spirit and of power" 1 Corinthians 2:4,5).  Power comes to the believer as he or she relies upon the Spirit — through prayer and reading God's word.  If we pick up these weapons regularly, we are going to see victory in our lives.  The strongholds the enemy has are no match for the power of the Holy Spirit; a power we tap into through prayer and understanding Scripture. 
2. We fight against anything that opposes God 
We destroy arguments and every lofty opinion raised against the knowledge of God 
From the beginning way back in the Garden, Satan's plan has been the same:  to get mankind to doubt God.  "He said to the woman, "Did God actually say, 'You shall not eat of any tree in the garden'?"  Genesis 3:1  The tactics the enemy uses are not any different and just as he deceived Adam and Eve and attempted to deceive Christ (but failed), he will attempt to deceive us.  Let's be honest, Satan really doesn't have to work that hard.  He has much of society already opposed to the things of God.  Christianity it seems, is often on the defense…forced to justify it's beliefs and opinions because the evil one has minds warped and hearts deceived.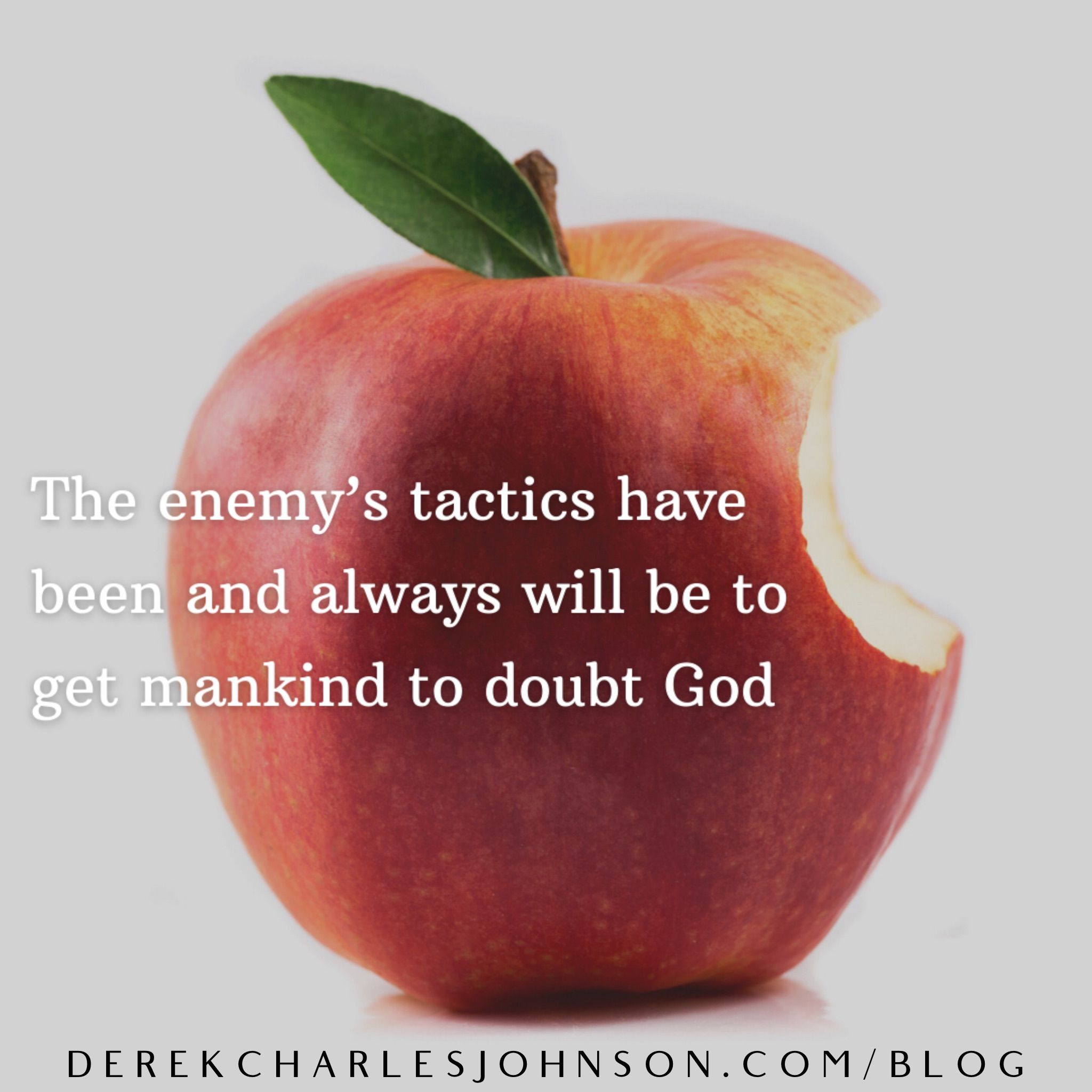 So in this fight we must be proactive.  We must point out falsehoods and lies.  As we pray for strongholds to be demolished, in that prayer we ask for open doors for truth to come in.  Satan is the father of lies.  He is the source of all deception and every plan opposed to the things of God is rooted in him.  Paul's charge is to destroy those lies.  First, I believe we start within ourselves to make sure our own hearts are in check (more on that).  Secondly, within the world we look for places where the truth of God has been exchanged for a lie (literally all around us).  We take steps to shine God's truth in dark places. 
3. We fight to take thoughts captive to Christ 
Take every thought captive to obey Christ 
As I talked about the "within" aspect of combatting lies, I believe this final point is the one we can apply most readily to ourselves.  You have probably heard it said before, "The mind is a battlefield."  In that arena, the enemy can trap us into lies — we can fall prey to wrong patterns of thought and wrong beliefs about God/ourselves.  When we start to accept those things as true, we start to rewire the pathways of our brain into things that God did not ordain.  We start to literally take on a mindset that is not Christ-like.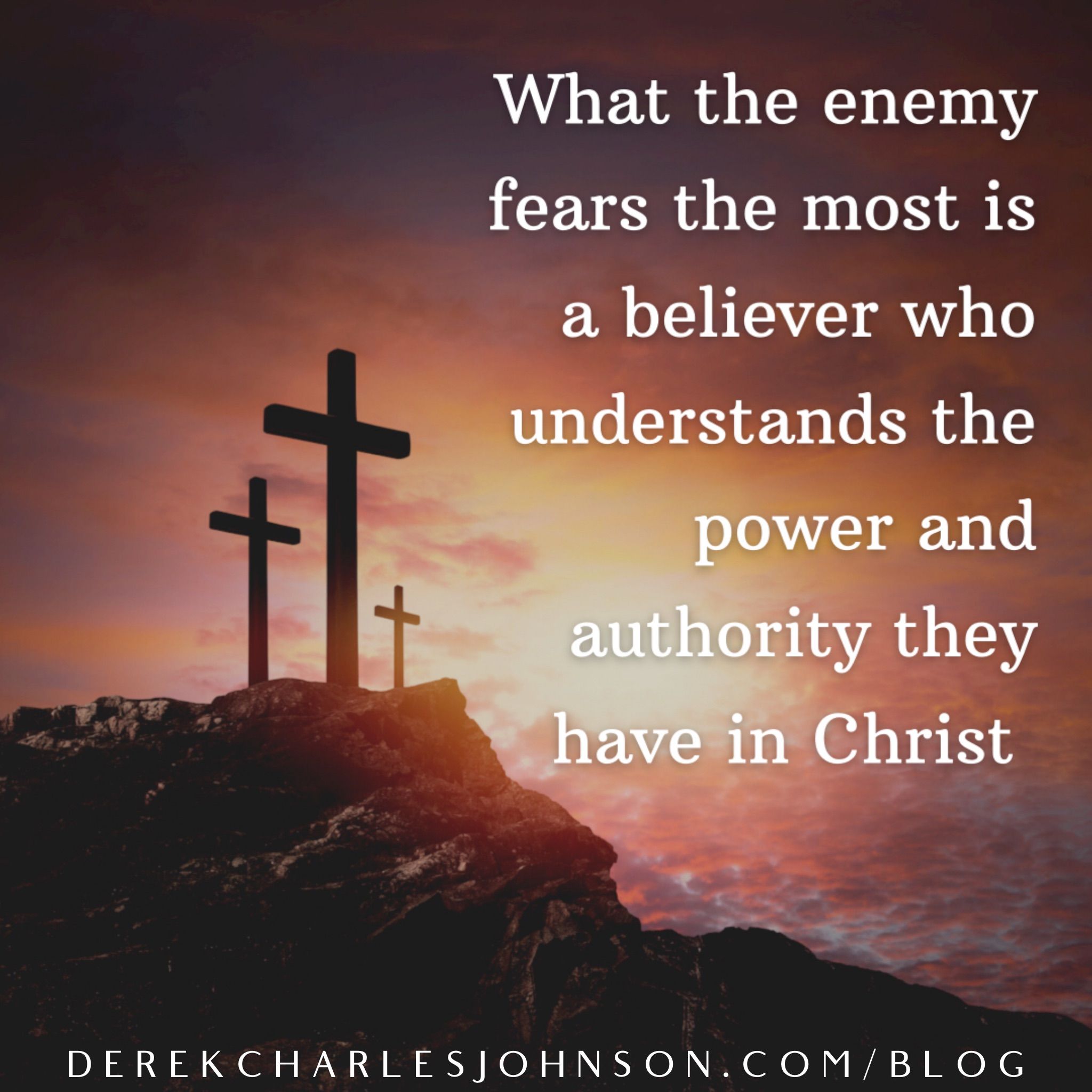 But if we immediately and regularly close the door to wrongful thinking, what happens?  We start to not only safeguard our minds but through the washing of God's word, we take on new pathways that are layered with truth and power.  That is what the enemy fears most:  that you and I will understand more fully the authority we have in Christ.  The name of Jesus alone brings power.  It causes demons to flee, sicknesses to be healed, and even raises the dead back to life.  We stand upon that name and any thought that is wayward or errant must be brought under His authority.  It must obey Him. 
---
I don't know if you've heard any messages on 2 Corinthians 10:4,5 or read any studies on it.  To be honest, I hadn't ever heard much before.  Certainly if you do a web search on it, you'll find some stuff out there and it will overlap with some of what I've said here (I can say that because I did!).  But the overall topic here is often avoided and I think it's because we fear going too far into "spiritual things" especially those of a dark nature.  Let's be honest, the world is dark and depraved but often we don't want to delve too far into that landscape. 
But we don't have to go into the world of the dark to fight against it.  We simply focus on the light — we focus on the message of the Gospel.  If you and I are in Christ, we possess all the power and authority we need, via the Holy Spirit.  The Spirit enables us to stand and defend and to even dismantle what Satan is trying to do:  whether in our homes, jobs, schools, churches, wherever.  The evil one has no claim on you or I.  Jesus does.  We need to be reminded of that because when we forget, we allow the enemy a foothold that he was never intended to have.  Jesus has claimed you.  He bought you with a price.  When we fight with the right weapons, we push back an enemy that holds no power over us.  Let's keep going — Jesus isn't finished yet! 
Guys, I love you and I love walking this journey with you.  Keep going!  See you next time. 
Sign up to get these blogs delivered to your email inbox!  Visit http://derekcharlesjohnson.com/as-bold-as-lions 
Let's connect: 
Email:  info@derekcharlesjohnson.com 
Facebook:  https://www.facebook.com/derekcharlesjohnson1/ 
Instagram:  http://instagram.com/derekcharlesjohnson 
Be very careful, then, how you live—not as unwise but as wise, making the most of every opportunity, because the days are evil.  Therefore do not be foolish, but understand what the Lord's will is.  Ephesians 5:15-17