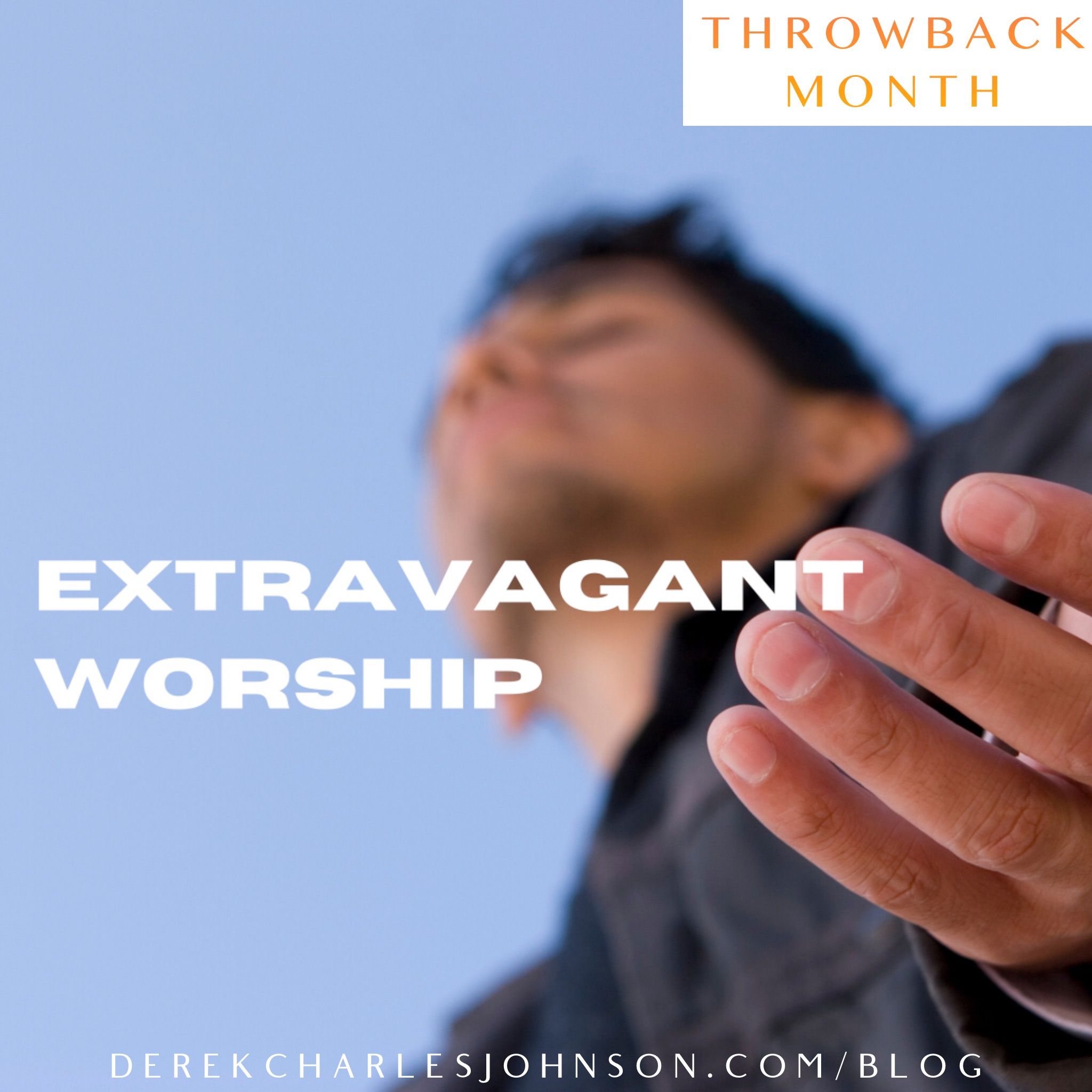 (Every year in October, I take some blogs from over the past few years that have resonated perhaps more deeply and repost them as the blog of the week.  Praying that this content will be a blessing to you -- whether it's the first time you've read it OR it's a refresher.  God bless!) 
And behold, a woman of the city, who was a sinner, when she learned that He [Jesus] was reclining at table in the Pharisee's house, brought an alabaster flask of ointment, and standing behind Him at His feet, weeping, she began to wet His feet with her tears and wiped them with the hair of her head and kissed His feet and anointed them with the ointment.  Luke 7:37,38 
Disclaimer:  For this week's blog, a quick reading of Luke 7:36-50 is recommended.  I'll be referencing several verses here, but just to get the whole context, it would be helpful to read this passage.  Just FYI. 
I'm always in the process of praying through where to go with topics related to this blog.  I've spent some time focusing on some of the aspects that I felt God wanted me to cover this year.  Just like 2020, 2021 has brought some twists and turns.  As I look at January and try to vision-cast over this ministry, I want to address the things God lays on my heart.  What I share today is a shift from some of my other topics.  My heart has been stirred to focus on aspects of prayer and worship -- some areas that I believe God wants us to care about.  

In the past year, I've gone through the Gospel of Luke in my daily Bible readings.  I love Luke's attention to detail as a physician and that book as well as Acts, are two very well-thought out discourses on the life of Christ and His apostles (all divinely-inspired of course!).  Into the middle of Jesus' ministry, Luke 7:36-50 recounts an encounter that at first glance, makes us a bit uncomfortable.  Jesus has been invited over for a meal at a Pharisee's home and a woman (a "sinner") learns of the invite and more or less, crashes the party. 
As I read this passage, I was reminded of the idea of what worship looks like.  I often get it wrong because I don't understand the significance of what I am doing.  I've talked about worship being a holistic idea for our lives (A Bigger Picture Of Worship) and it must become that.  But in the moments when we truly think about worshipping Jesus for Who He is, there are opportunities to draw close Him.  This woman's encounter with Jesus shows us what an extravagant display of worship looks like.  These displays are not just for a one-time sinner; they are for us today.  Although appearance, shape, form, etc may look different, we are called to follow wholly after our Savior in complete abandon.  Let's dive in! 
1. Extravagant worship should be costly 
[She] kissed his feet and anointed them with the ointment.  Luke 7:38 
First of all, let's give some context to what we are saying here by "extravagant worship."  This woman is broken.  She is weeping.  She is a sinner, known for things you and I can probably imagine (a prostitute, a harlot, etc.).  She has been around men before but has not truly known love.  She has heard of this Jesus and she does the unthinkable.  She finds out where he is at, she breaks all societal norms and she forces her way in the door to His feet.  Not only that but she finds the jar of ointment (perfume) and dumps the whole thing out all at once on Jesus.  Wow, can you imagine this scene?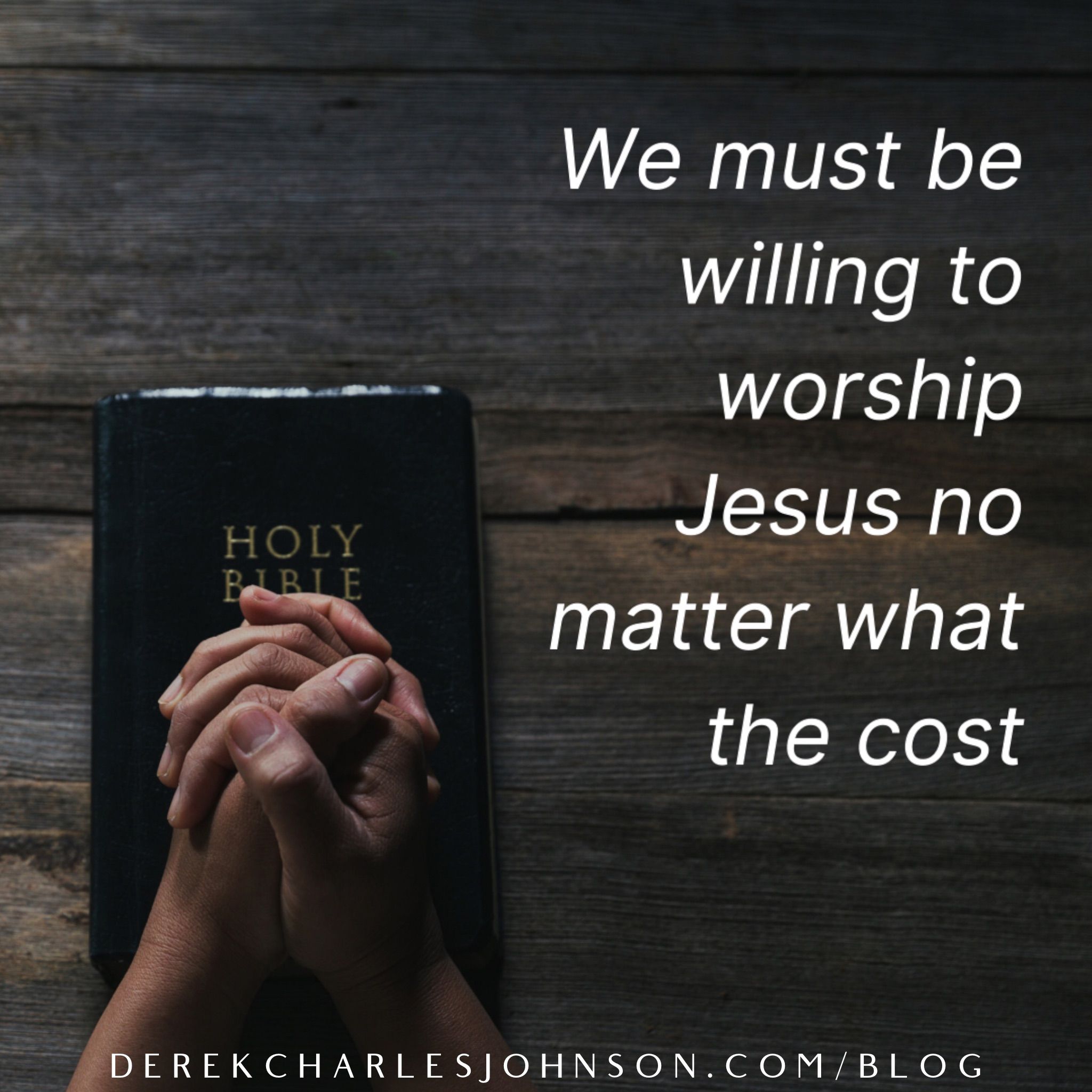 I think I misunderstand worship because I often lack an element of awe and wonder as I come before the Lord (whether on Sunday mornings or any other time throughout the week).  This woman understands the power and authority of Jesus.  But she also understands His love.  It is His love that draws her in to a place where she does not care what anybody thinks.  She does not care what the cost is to herself whether it be her reputation or the jar of ointment she lovingly pours out.  It makes me think; do I have that same kind of heart when I truly consider my Savior and all that He has done for me?  Am I willing to worship Him even if it makes me look "silly" in the process? 
2. Extravagant worship "unlocks" blessings 
And He said to her "Your sins are forgiven…Your faith has saved you; go in peace."  Luke 7:48,50 
Into this scene which brings Jesus, the woman, and the Pharisee into a collision, Jesus tells the Pharisee (Simon), a parable.  In the parable, He outlines the simple truth that he who is forgiven much, loves much.  And on the flip side, he who is forgiven little, loves little.  Jesus uses this parable plus the woman's act as an illustration to say something profound:  When you realize the depth of what Christ has done for you, you are driven to worship Him more deeply and freely than ever before.  You are willing to step out in faith and as we see in Jesus' words to the woman, that faith is rewarded.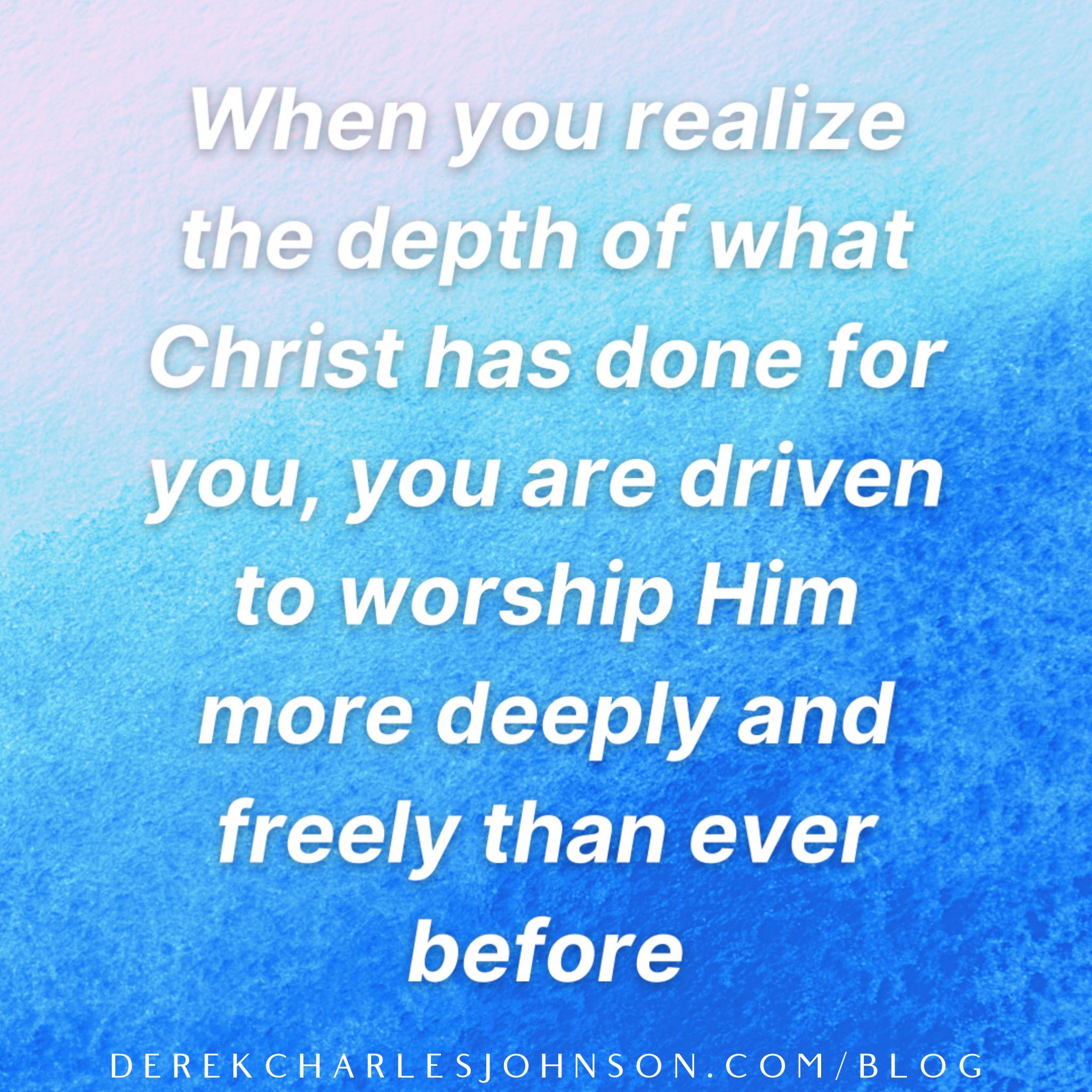 I hesitate to use the word "unlock" because the blessings that come through worship are not some sort of "leveling up" that we attain in Christ.  No, it is the simple fact that we go away changed by the encounter when we see Jesus for Who He is.  You cannot tell me this woman went away with the same mindset and attitude.  You cannot tell me she went back into her old lifestyle and proceeded as if nothing had happened.  I guarantee you she went away changed for good; never to go back to her old way of life.  And she received the blessing as Jesus gave it to her:  forgiven, made whole, saved and set apart for His glory.  We have access to this as well as we extravagantly worship! 
3. Extravagant worship will bring disdain and rejection from others 
Now when the Pharisee who had invited Him saw this, he said to himself, "If this man were a prophet, He would have known who and what sort of woman this is who is touching Him, for she is a sinner."  Luke 7:39 
You can just feel the glare in the Pharisee Simon's eyes as this scene unfolded.  You can imagine how tense and uncomfortable this whole ordeal must have been.  But as we've mentioned, extravagant worship isn't necessarily neat and orderly.  It gets messy sometimes and that's ok.  There's brokenness involved.  There's tears.  There's hearts realizing again, maybe for the 100th time, just how amazing it is that Jesus loves the weary and messed up sinner.  To the outside onlooker, the process looks foolish and unnecessary.  That's ok, it's not for them.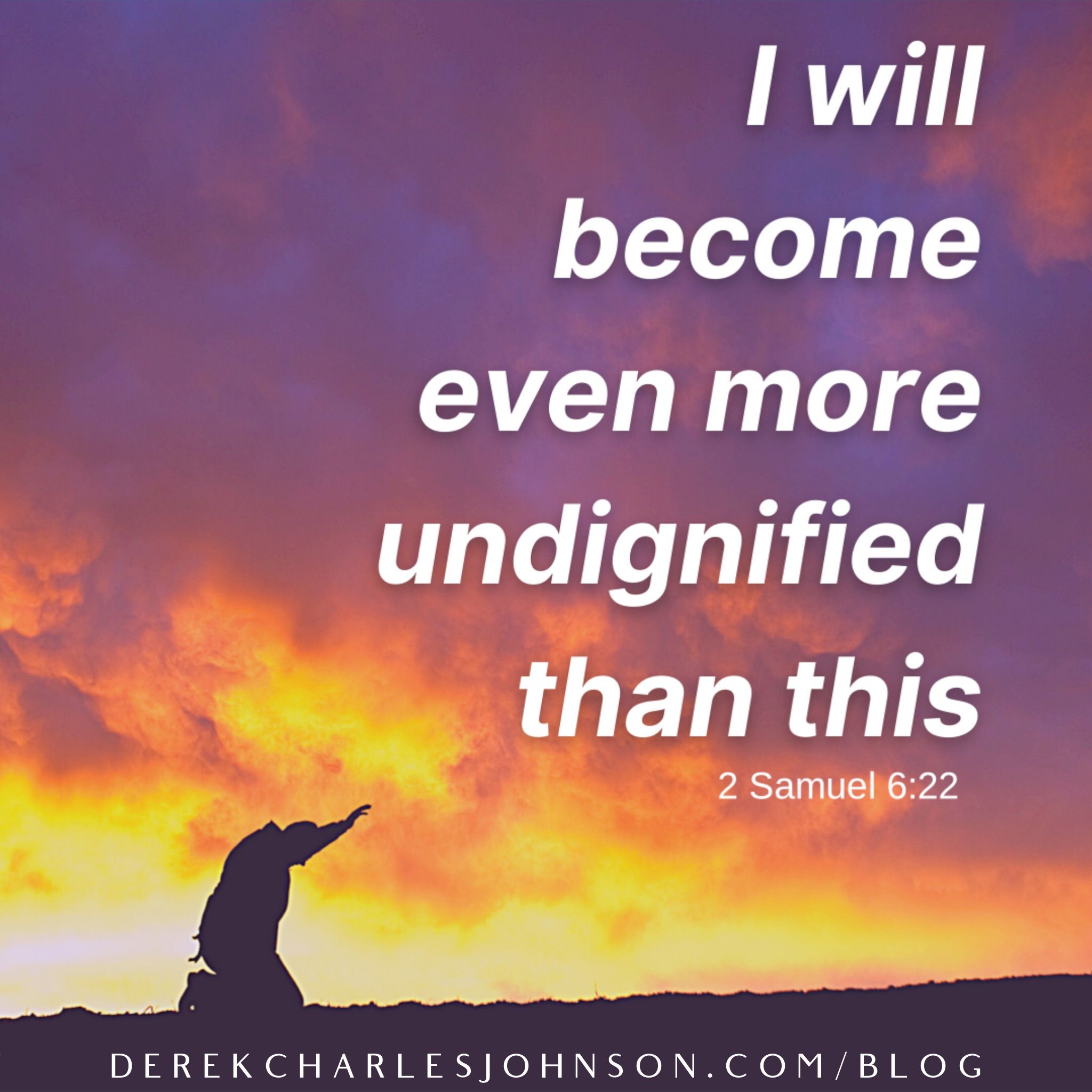 It's clear from this passage that some will lob stones at those who worship passionately.  Even in today's cultural climate, with limits all around, worship itself is under attack.  Can you hear the prevailing attitudes of culture and even many "religious" folks:  Why do you need to sing?  Why do you need to gather at all?  Why worship???  It breaks my heart to see many bowing the knee at a time when we need to worship in an even more "undignified" manner; without regard for what an onlooking society thinks.  If David was a man after God's own heart, I want to worship like he did:   I will become even more undignified than this, and I will be humiliated in my own eyes. 2 Samuel 6:22. Why not?!  Who's with me? 
---
Guys I don't want to scare you with an out of the box, somewhat loose-cannon-type-of-post this week.  I truly have been convicted of my own lack of worship and sincere gratitude for all Christ has done.  On a daily basis, I need to be reminded of the same thing that struck this woman so clearly:  Jesus is all that matters.  I am done with fake displays of worship that cost me nothing.  I am done with worrying about what people will think or say.  And I am done being afraid to go after more of my Savior because the lie says it's not worth it.  It is so worth it. 
I think what I am sharing today and over the course of the next few weeks is a heart to say, get ready America.  Get ready Christian for times that require a great faith.  That faith does not come by living on the surface, just barely skimming by.  It comes from developing a love for Jesus that nothing else in this world can come close to.  Nothing else on this planet satisfies like He does.  If we aren't a people prepared to be extravagant in worship (but ok being extravagant in everything else), we will not be able to stand in days of trouble.  Guys, to gain Christ is worth losing all that this world could ever offer.  Let's be bold as we commit ourselves to this message today! 
I love you guys and I love walking the journey with you! 
Sign up to get these blogs delivered to your email inbox!  Visit http://derekcharlesjohnson.com/as-bold-as-lions 
Let's connect: 
Email:  info@derekcharlesjohnson.com 
Facebook:  https://www.facebook.com/derekcharlesjohnson1/ 
Instagram:  http://instagram.com/derekcharlesjohnson 
Be very careful, then, how you live—not as unwise but as wise, making the most of every opportunity, because the days are evil.  Therefore do not be foolish, but understand what the Lord's will is.  Ephesians 5:15-17