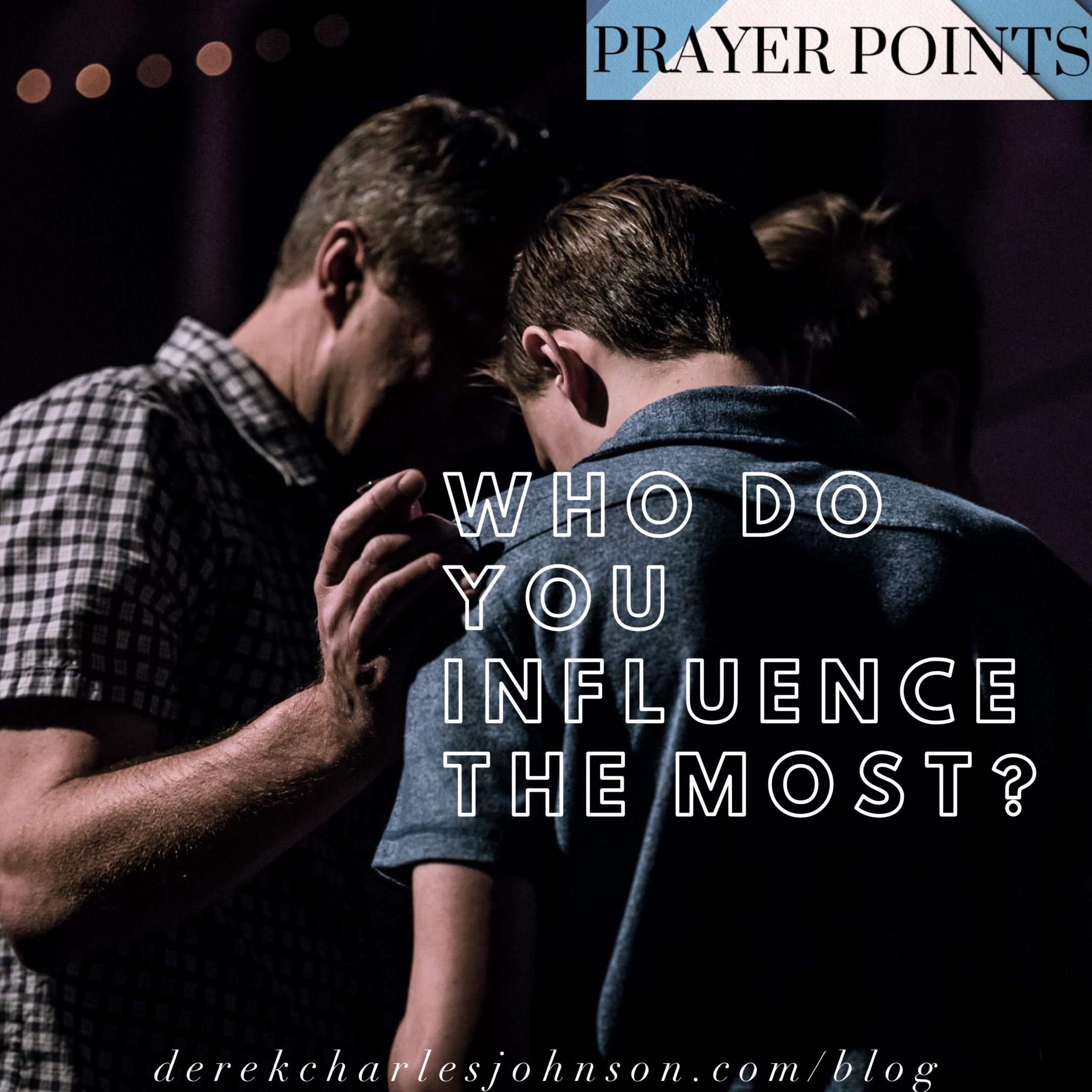 Devote yourselves to prayer, being watchful and thankful. Colossians 4:2 
We're just getting started in a 5-part series that is focused on prayer.  The title "Prayer Points" comes from the idea that we are intentional and specific about who and what we are praying for.  Last week we talked about praying for ourselves and in that discussion, we touched on the ACTS prayer model (adoration, confession, thanksgiving, and supplication).  I believe that model can be brought into each area of prayer we tackle during these weeks. 
Upon re-centering ourselves, confessing sin, and seeing God with a right view, we left off last week with the thought, "what am I asking the Lord for in my life?".  This is perhaps the million dollar question as it can quickly morph into "God, what is Your will for me?"  I cannot answer that specifically for you.  But I can help point you in a direction that brings some clarity, hopefully.  I believe this week, after last, is perhaps the most personal and challenging for all of us.  Who is in my life that I have influence over the most?  How can I share the love of Jesus to them? 
As we did last week, I want to start out with a verse to help guide our discussion.  I believe this is a great verse for our topic today: 
And so, from the day we heard, we have not ceased to pray for you, asking that you may be filled with the knowledge of His will in all spiritual wisdom and understanding, so as to walk in a manner worthy of the Lord, fully pleasing to Him: bearing fruit in every good work and increasing in the knowledge of God.  Colossians 1:9,10 
In answering the question "who do you have influence on?" and then praying for them, I believe it is proper and right to simply outline some of our spheres of influence.  I did this a bit back in early January in a series called 2020 Vision (see blogs Strengthening The Home:  Where It All Begins and The Workplace, The Marketplace, And Beyond:  Finding God's Mission Field For Your Life).  We revisit some of those circles today with the intent of affecting our prayer life over each.  Stay with me, there's a great challenge at the end and I hope you'll take it with me.  Let's go! 
1. Think about your immediate circle 
The Lord's curse is on the house of the wicked, but he blesses the dwelling of the righteous.  Proverbs 3:33 
I don't want to overcomplicate things because we can readily look around and see who it is that we have influence over each day.  Often these are the people on our minds the most:  our loved ones within our immediate family and home.  Perhaps as a mom or dad, it's your spouse and your kids.  As a child, maybe it's your parents or your siblings.  Maybe you are single and no longer live at home.  In that case, I would say your family is still a key area of influence and you need to be in prayer for them.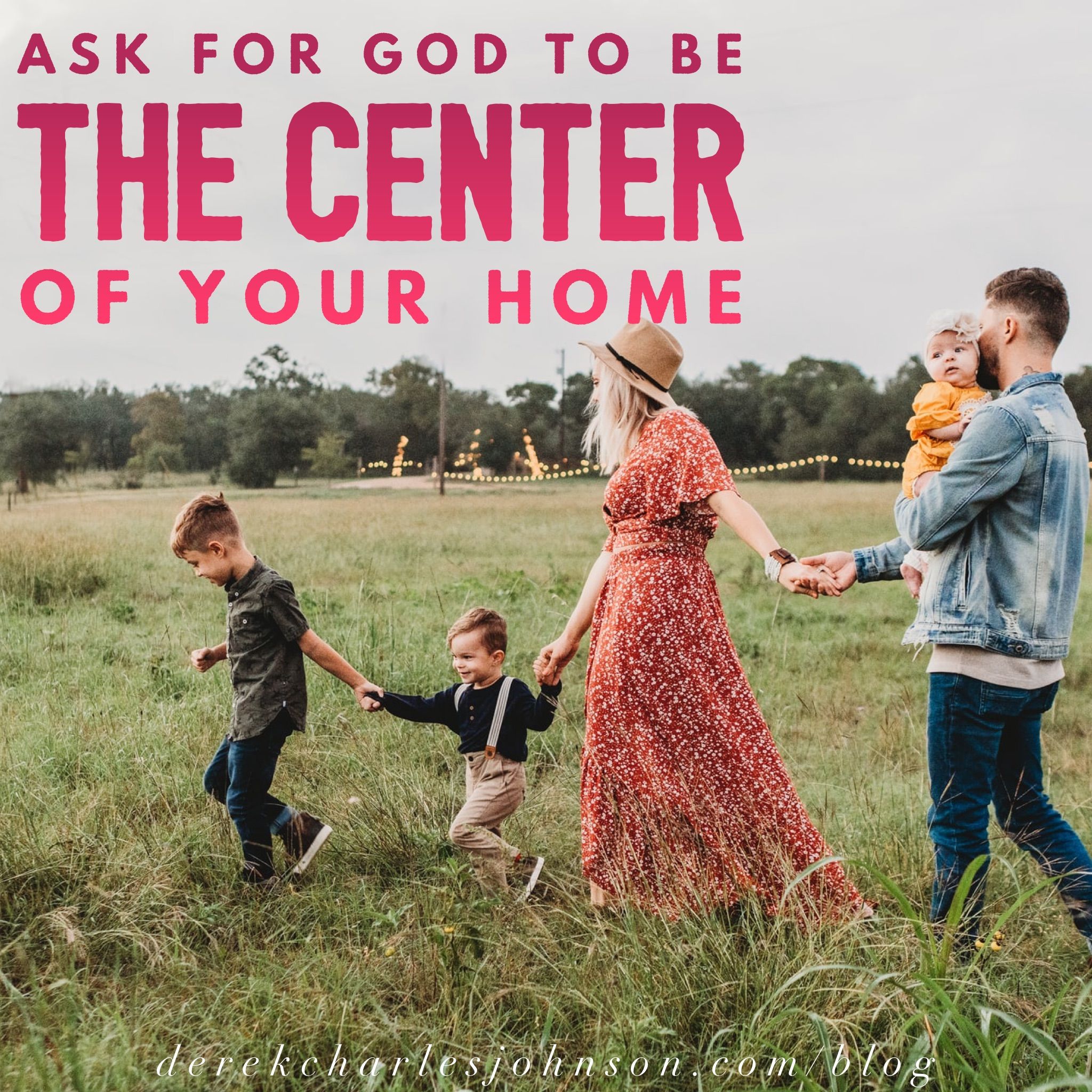 How do we pray?  This could be a blog in itself.  But we pray for spiritual guidance in the home.  We ask for God to be at the center of all that goes on.  We pray that the work of the Enemy is thwarted and pushed back.  We ask for unity, not division within these closest relationships.  And wherever a relationship has been strained or even severed, we ask for God to bring restoration.  We even ask for salvation for those who may not have yet trusted Christ.  More on that to come.  Suffice to say, we can all name some people here pretty readily and we pray not only for the needs in their lives but also for their walk and growth in Christ to be strengthened. 
2. Who else? — friends, neighbors, co-workers 
Share each other's burdens, and in this way obey the law of Christ.  Galatians 6:2 
Who else do you have influence over?  You may not even know it but eyes are watching you.  If you profess to be a Christian, you automatically have a magnifying glass on your life.  Obviously our closest friends should know we love Jesus!  But are we willing to get "messy" enough and see their lives up close so we can pray specifically for them?  If you could think of a friend or neighbor right now, would you know of a prayer need in their lives without having to ask?  It is possible to know enough about someone to be able to pray and also keep healthy boundaries.  I know opening yourself up in this way can often strain a relationship.  In reaching out, we also ask God to guide our friendships and to help us invest in people.  At the same we have other "buckets" pouring in to us (so that we do not run dry).  Does that make sense?  I hope so.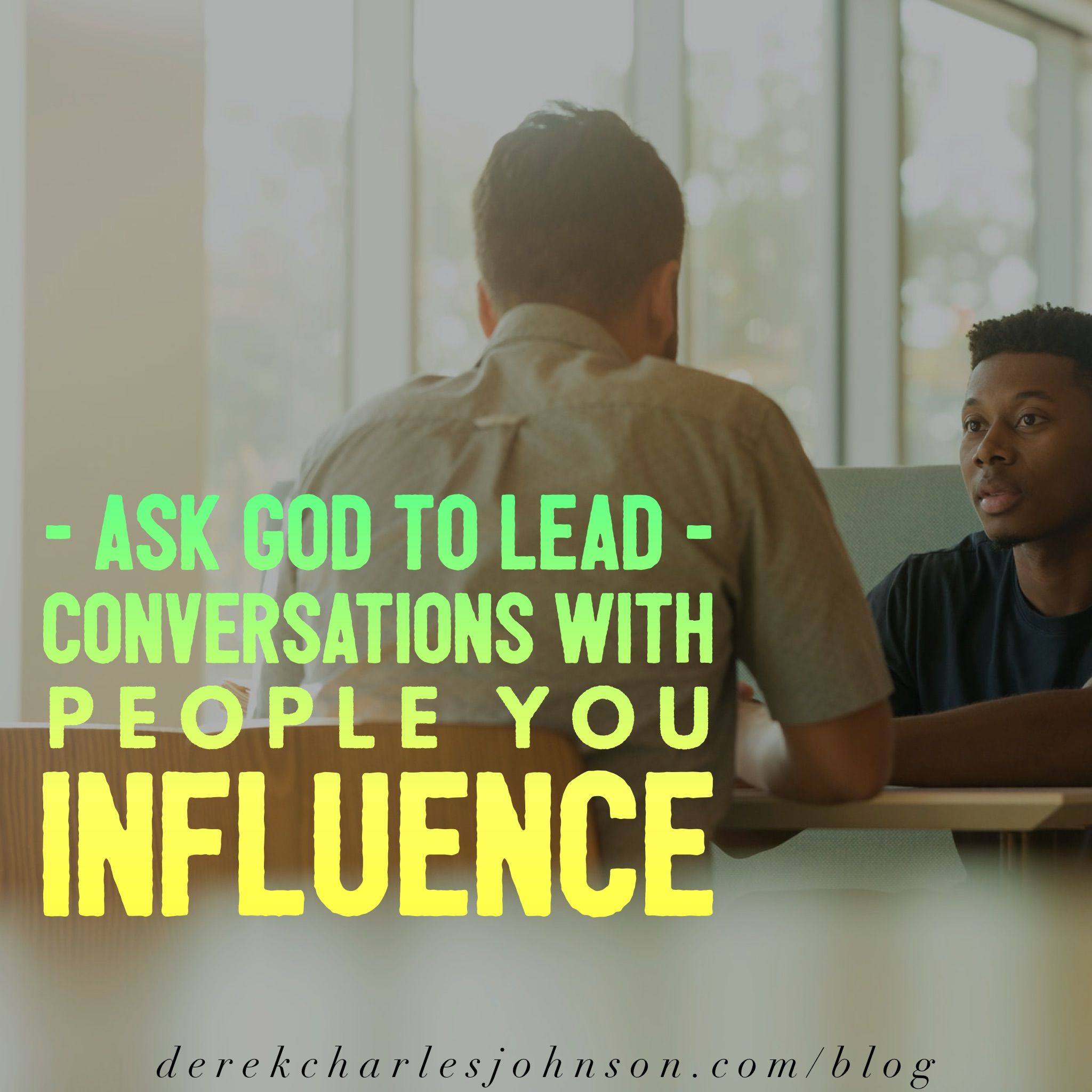 Expanding the circle further, we should pray for our co-workers and those we interact with on a daily basis.  I can honestly say most of the people I work with either do not follow God or are part of some other faith (and I live in the "Bible Belt").  So I have to ask God to direct conversations and be up front about my faith when those opportunities come.  Boldness is not my strong suit.  It might come easy from a keyboard, but face-to-face interactions and being outspoken (in love), are hard conversations to have.  But we must have them and we must pray for God to lead us in those moments.  Be praying for the ever-widening circles of influence in your life:  beyond just your family, what are the needs around you and who are the people that aren't saved? 
3. Make a list of 5 people who don't know Jesus 
But in your hearts revere Christ as Lord. Always be prepared to give an answer to everyone who asks you to give the reason for the hope that you have. 1 Peter 3:15 
I said earlier that there would be a challenge at the end of this blog.  It's nothing I ask of you that I don't put upon myself as well.  You may have been challenged to do something similar to this before; you may even be doing this right now.  I'm calling it "My list of 5" and these are the names of 5 individuals we commit to pray for.  They are people who do not know Jesus as their Lord and Savior.  They are people in our lives that we have some level of influence with.  Looking back over points #1 and #2, they could be in either camp.  Perhaps someone as close as an immediate family member.  Maybe a more distant relative.  Chances are at least one name from the list is a friend, co-worker, or neighbor.  Whoever it is, the challenge here is to make the list (you can save the image below if you'd like), put names on each line, and begin praying for doors to open for you to share Christ.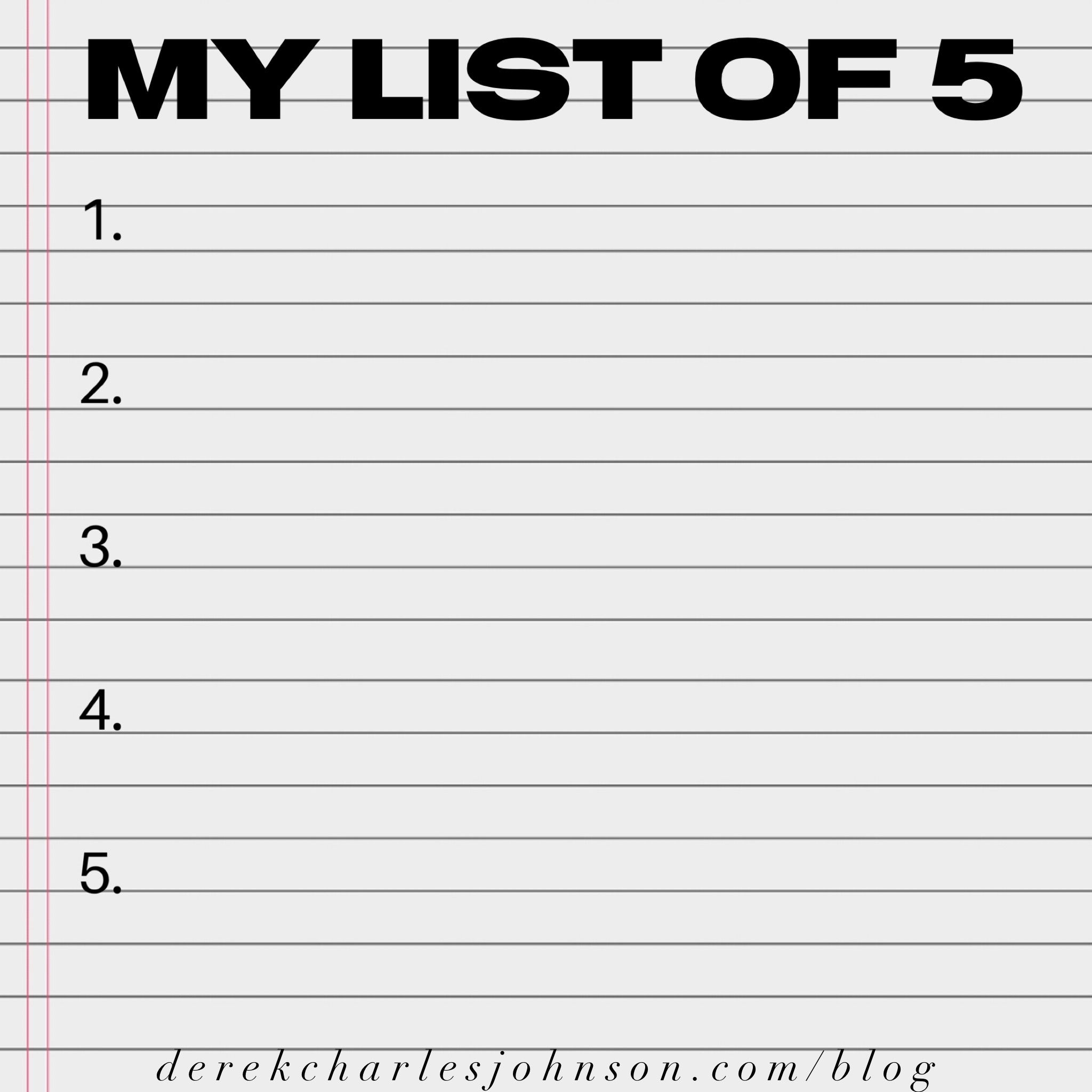 Sounds a bit heavy, I know.  It brings some anxiety even to just let our minds think and speculate a bit.  But rather than immediately writing 5 names, pray over the list and let God bring those people to your mind.  From there, just be obedient.  Pray and prepare your heart to speak boldly, as 1 Peter 3:15 compels us to.  The time we are living in is so short.  Life is short.  We are asking Jesus to shine His light into the lives of those who will be most affected by the Gospel.  You don't have to cast a wide net.  But cast a net that asks for 5 souls.  And if 1 gets added to Kingdom, add another name to the list and keep going.  Praise Jesus! 
---
I hope this week has given you some prayer points to consider.  I know we could easily spend more time on each of these.  I'll link more posts below that I've written which may help guide you.  These areas of influence in our lives do not happen by accident.  I don't believe God puts people into our lives by chance.  He's a God of order and He is wanting us to be faithful with the charge He has given.  There's an accountability here.  We do not want to miss opportunities and miss the chance to really affect someone for Christ, especially while they are in our lives.  We all have a sphere that we must give an answer to the Lord for. 
Guys I thank you for walking this journey another week and for letting me share what I believe God has impressed upon my heart.  Next week we shift gears again, looking at the local church and how we can be in prayer for this vital part of the Kingdom.  I hope you are connected to a local Body and allowing yourself to experience the richness that comes as we fellowship with other believers.  I can't wait to dig in once again. 
Sign up to get these blogs delivered to your email inbox!  Visit http://derekcharlesjohnson.com/as-bold-as-lions 
Let's connect: 
Email:  info@derekcharlesjohnson.com 
Facebook:  https://www.facebook.com/derekcharlesjohnson1/ 
Instagram:  http://instagram.com/derekcharlesjohnson 
Be very careful, then, how you live—not as unwise but as wise, making the most of every opportunity, because the days are evil.  Therefore do not be foolish, but understand what the Lord's will is.  Ephesians 5:15-17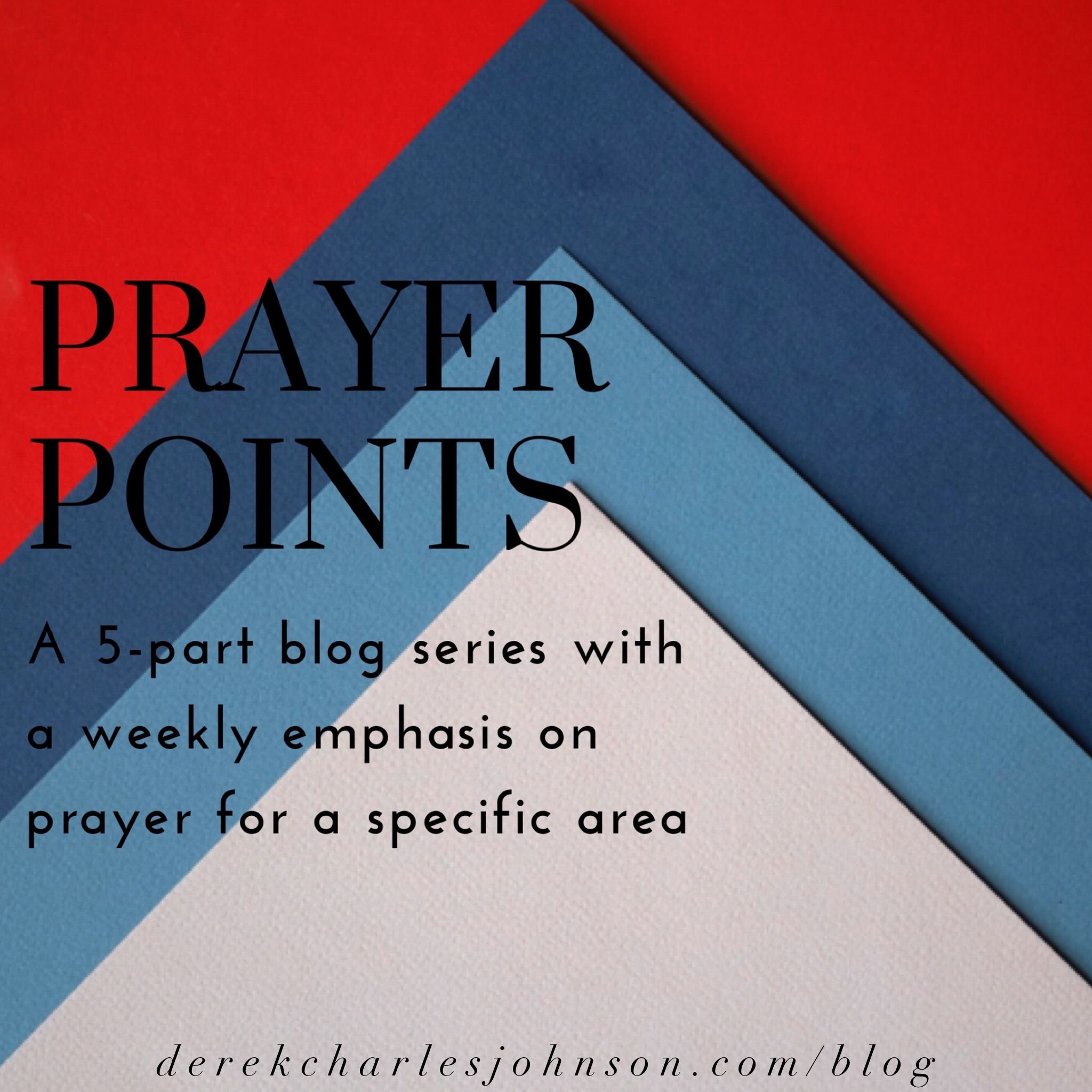 Other Prayer Points blogs: