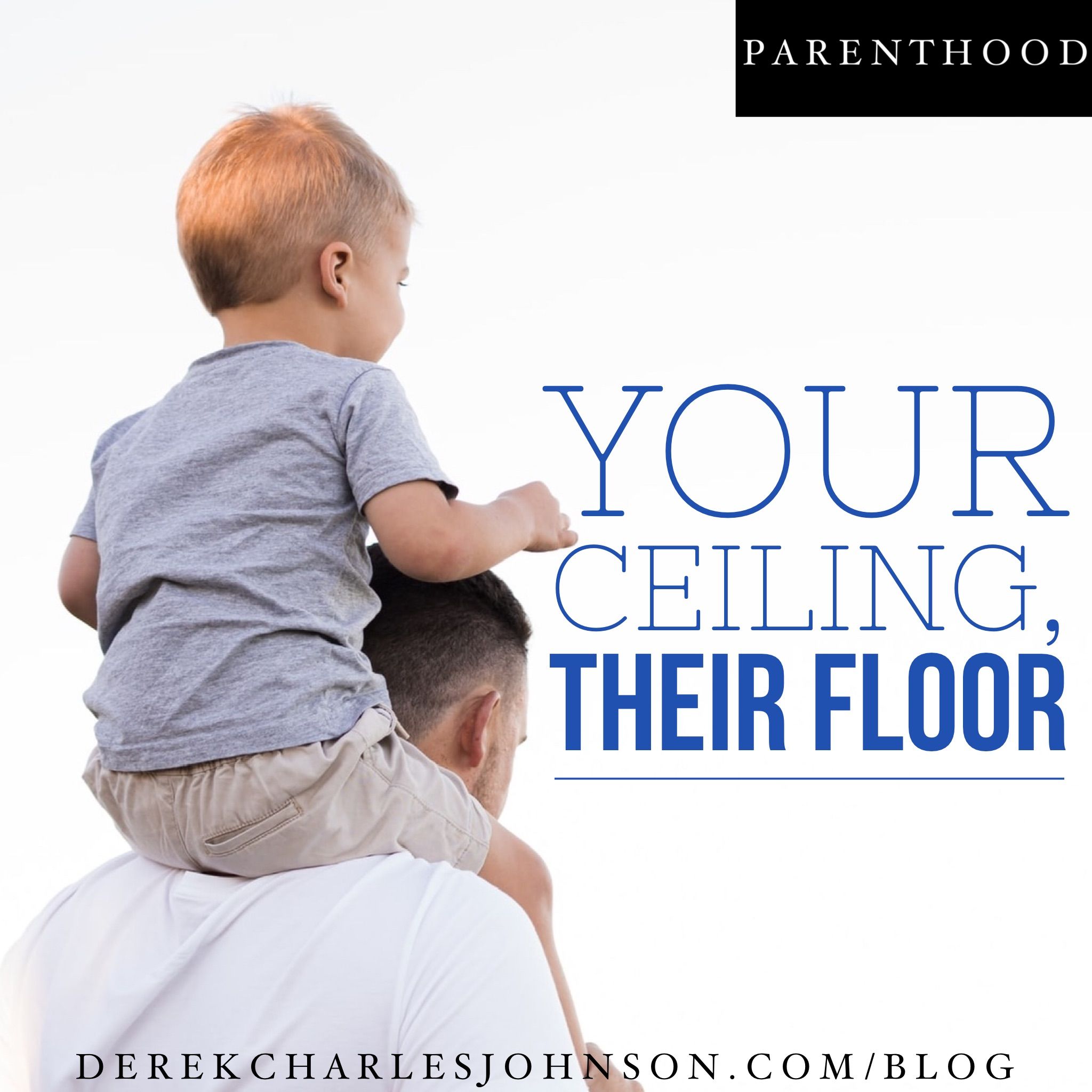 The fourth and final installment in this series is really about getting our kids to a place where they attain some level of spiritual maturity and depth in their own walk prior to leaving the nest.  There are two extreme approaches when it comes to parents seeing their kids leave for the first time (maybe it's college, going into military, getting married, whatever).  One approach is the Dr. Huxtable (The Cosby Show) approach.  If you remember, Bill Cosby's character could not wait to see all of his kids moved out and gone from the house.  It was a recurring theme, because with so many kids and grandkids, he never got to the point where the nest was truly empty.  Some parents are in this box. 
The other approach is the "failure to launch" approach.  This extreme involves a son or daughter never really getting to that point of being ready to go.  And mom or dad (or both) are honestly not ready for them to leave either.  Feeling ready and able to thrive on their own is an unknown place that brings fear.  Some parents are in this box. 
Here's the deal.  Strictly from a spiritual perspective, our kids are never going to be 100% ready.  The world will come rushing in and there will be things set before them that cause them to trip up.  It's a guarantee.  But in our preparation, we allow our children to leave knowing we still love, pray, and support them.  We've hopefully given them the tools to go out and thrive for the Kingdom.  We want them to see and do greater things than what they've seen in the home.  This is more than the American Dream (doing better than the previous generation).  This is a spiritual mantle we pass on, trusting God goes before them and will cause them to inherit the land. 
If you remember the Old Testament, the Israelite patriarchs were given the promise before ever going into the promised land.  In fact, for Abraham, Isaac, and Jacob, they did not see it.  It would ultimately be for the ones after them.  We have to live in a similar fashion:  God's promise isn't just for us to hoard and let die with us.  It should be for beyond us…there will be even greater things and more to come if our kids will follow this path.  I'm excited to close out this series today.  Let's dive in one more time! 
1.  Set good patterns in place 
We will not hide them from their children, but to tell to the coming generation the glorious deeds of the LORD, and His might, and the wonders that He has done…that the next generation might know them, the children yet unborn, and arise and tell them to their children, so that they should set their hope in God.  Psalm 78:4,6,7 
For a child to continue on in their faith when they leave, there must be some patterns already established.  I think of the time my parents dropped me off for the first time at college.  I was 18 years old, never had left home before, and would be 4 hours away from them.  I'm an emotional guy.  I cried the moment I saw them pull away from my dorm room window.  In that moment, it was just me.  All I had grown up with, all the experiences; it was in the past and although it was a part of me, it didn't have to stay that way.  Thank God my parents encouraged me in my faith and even visited a local church with me as we checked in to my school.  They also encouraged me to find an on-campus Christian organization to start attending.  I did exactly that.  But it was because I wanted to, not because I ever felt forced into doing it.  I could have chosen another path.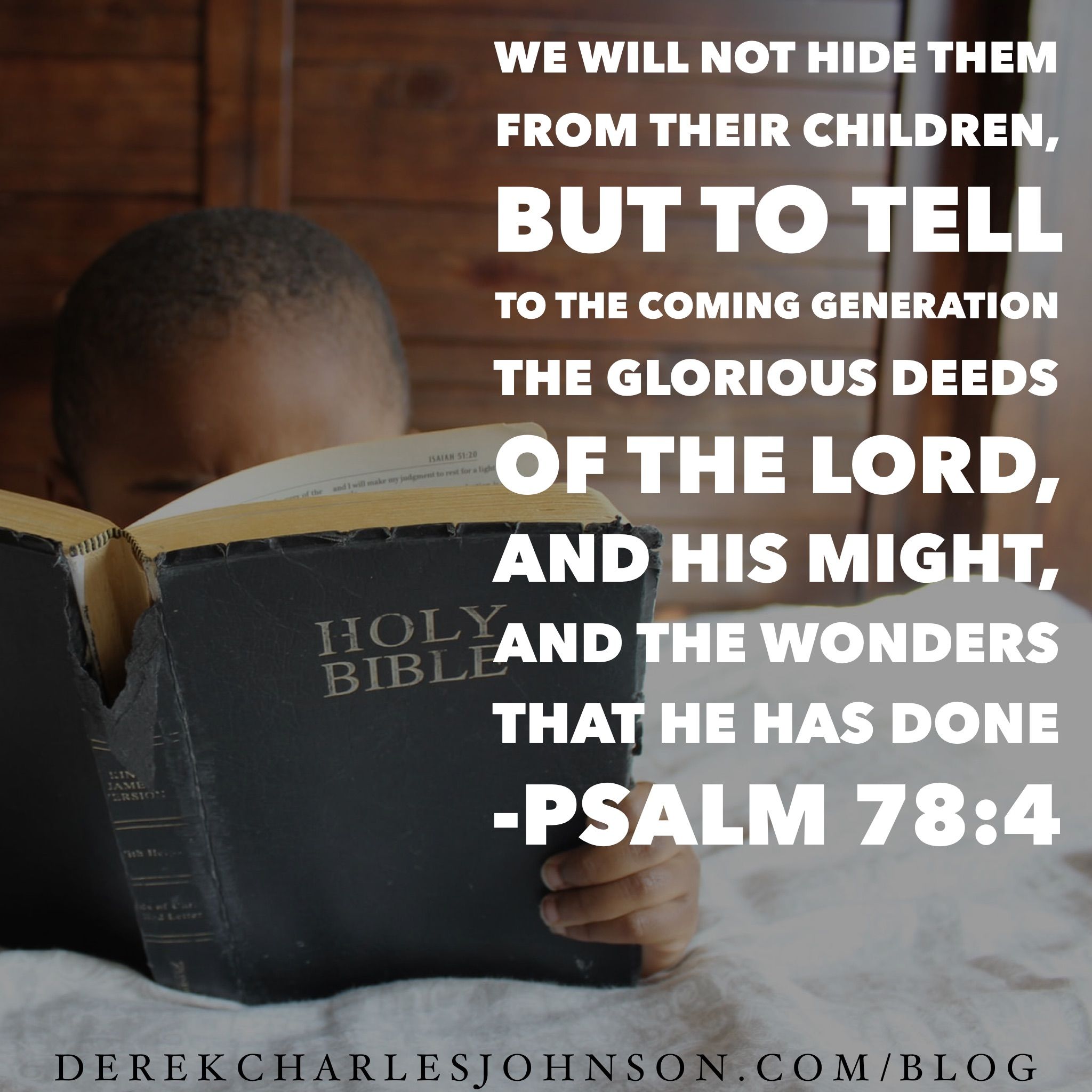 The patterns you set now will influence the patterns to come, in your children, grandchildren, and great-grandchildren.  Yes I want my kids to receive Christ.  Yes I want them to attend church with me, go to Sunday school, youth group, attend summer camp, VBS, and so on.  I want them to read their Bible and pray for themselves.  But into all of this, I want them to do it because they want to.  They see the importance of a life lived for Christ and develop good patterns for themselves.  Things that will stay with them long after I'm gone. 
2.  Parenting doesn't stop when they leave the nest 
And so, from the day we heard, we have not ceased to pray for you, asking that you may be filled with the knowledge of His will in all spiritual wisdom and understanding.  Colossians 1:9 
If you have a moment, go read Colossians 1:9-12.  It is an excellent prayer to pray over your kids.  It's Paul's prayer for the believers in the church at Colosse but it reminds us what we should be praying for our kids.  We want them to stay wise in their spiritual walk.  We want them to please the Lord in all they do.  We want them to bear fruit and be a blessing.  We want their knowledge of God to increase and grow.  We want them to have endurance and be joyful in patience.  We want all of this because we know the journey that is ahead of them.  We know as parents, truly letting go of our kids is a vulnerable position.  But as we pray for them, we know God hears and answers our prayers.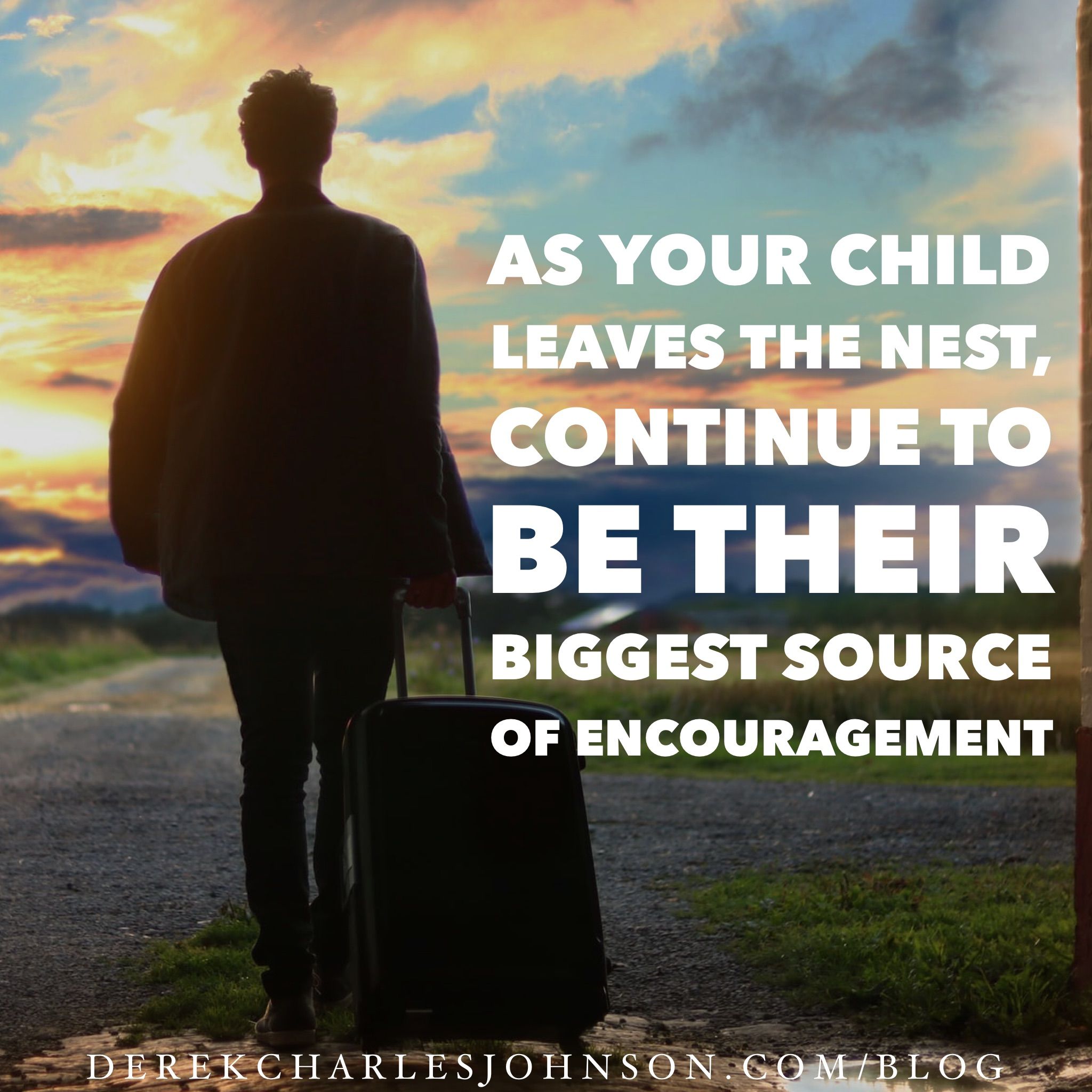 If I can extrapolate this for myself, I know that with a 14-year old at home, anywhere from probably 5-7 years I will have my first child leaving and going out on his own.  It scares me right now to think whether or not he's ready.  Whether or not we've done enough.  Whether or not he'll succeed and stay committed to the Lord.  But I also know I must trust that God is Sovereign.  His promises are sure.  I can bank on Proverbs 22:6, this verse we've come back to each week (Train up a child in the way he should go; even when he is old he will not depart from it).  From there, I must have faith.  My wife and I will keep praying.  We'll parent from a distance, knowing he will need less and less of us over time.  But that is ok.  That is how it should be; how God ordained it.  And we'll always be there for him.  Continue to be your child's biggest support and encouragement especially as they leave. 
3.  Your best legacy is a child who pursues Christ 

So, whether you eat or drink, or whatever you do, do all to the glory of God. 1 Corinthians 10:31
I know it's easy to look at our kids' level of success in terms of worldly success.  It an be almost a comparison game as we stack ourselves up against other parents and their kids.  "Well, Susie is attending college, she's going for her PhD!"  "Robert just got named Vice President of the company!"  "Tom's doing great in his new position, so great he and Sara and building a big new house out in the country!"  Let me just say this:  there's nothing wrong with all of this.  It's great to see people succeed and do well; to thrive after they leave the nest.  But here's the thing:  all the accomplishments, all the achievements….none of it really matters if somehow Christ isn't in the center of it all.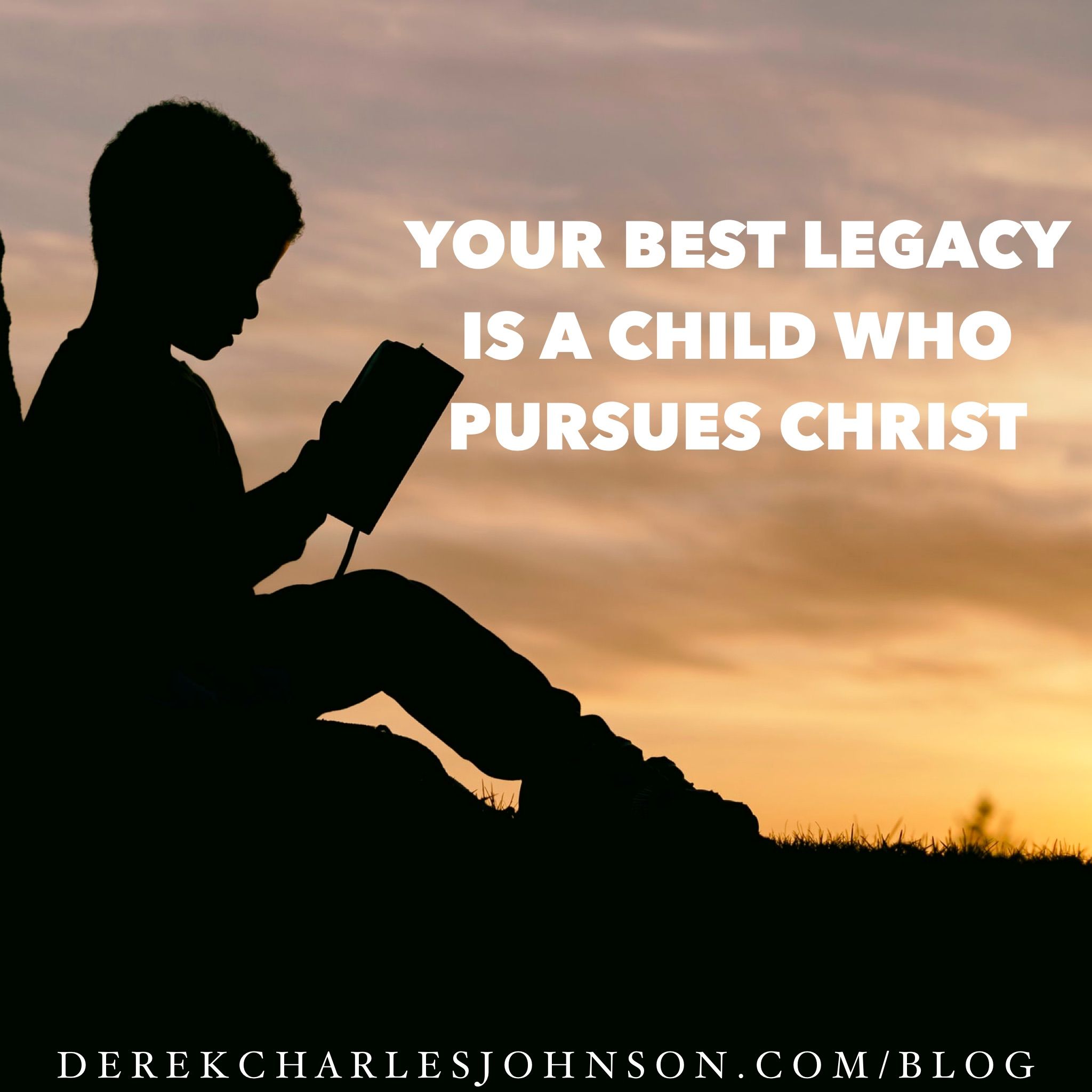 To know your kids grew up in a Christian home and then moved out to continue raising their kids in a Christian home is a blessing nothing else compares with.  It's a blessing that outlives you and in the end, is bigger than you.  You should want for your kids to carry on a mission, that it would be even larger than yours.  Ultimately, it's not about being selfish…it's about being Kingdom-minded.  The accolades, job promotions, degrees, and so on are great.  But let it be Christ that shines even greater.  The best legacy you can leave as a parent is a legacy of faith that goes on after you die.  That's something you can pray for and I honestly believe God loves answering that prayer! 
---
Going back to the Old Testament patriarchs, we see that each one was willing to set up his future children for the promise.  Even without seeing it, each one was obedient to trust God had a plan.  They came to a point where their life hit a ceiling.  They stopped and from there, the children picked up the baton.  The ceiling for them was the floor for their kids.  You and I should look at our children in this same light.  In doing so, this causes us to think beyond just our time here.  What will the ones after us believe and trust in?  We must set them up for the promise. 
I want to leave you with one more verse as we finish up this series.  It's a commandment and I hope it gives you a charge to never stop or quit as you pass on your torch to future generations for Christ:  Tell your children of it, and let your children tell their children, and their children to another generation. Joel 1:3  Guys I have so loved spending this time with you each week digging into a topic that is so near to my heart.  My prayer for you is that you know God loves you, He loves your kids, and He has a wonderful plan for your home as you put Him first in everything. 
I love you guys and I love walking the journey with you.  Be blessed. 
Sign up to get these blogs delivered to your email inbox!  Visit http://derekcharlesjohnson.com/as-bold-as-lions 
Let's connect: 
Email:  info@derekcharlesjohnson.com 
Facebook:  https://www.facebook.com/derekcharlesjohnson1/ 
Instagram:  http://instagram.com/derekcharlesjohnson 
Be very careful, then, how you live—not as unwise but as wise, making the most of every opportunity, because the days are evil.  Therefore do not be foolish, but understand what the Lord's will is.  Ephesians 5:15-17

Other blogs in this series: 
The Home Is A Mission Field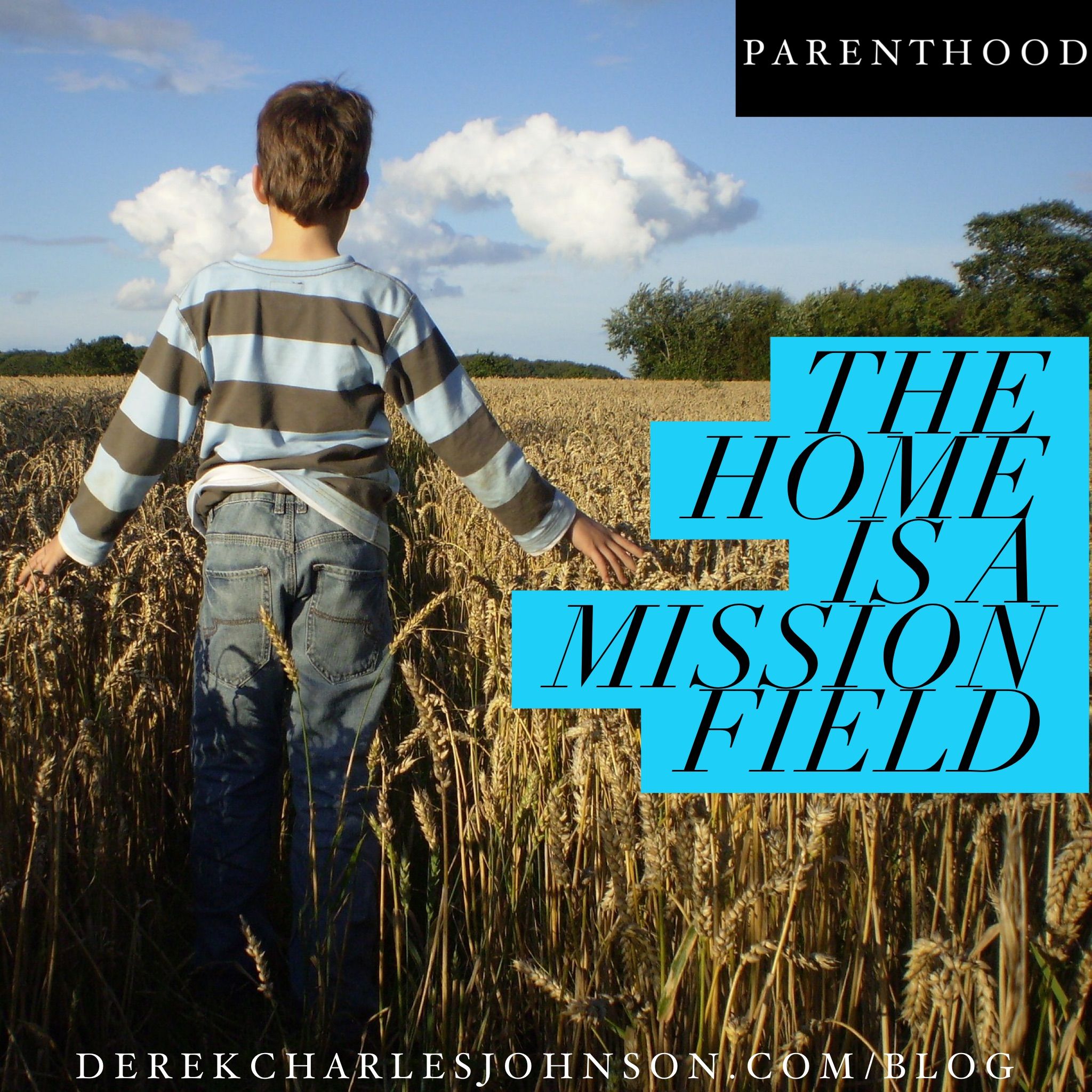 The Home Is A Battlefield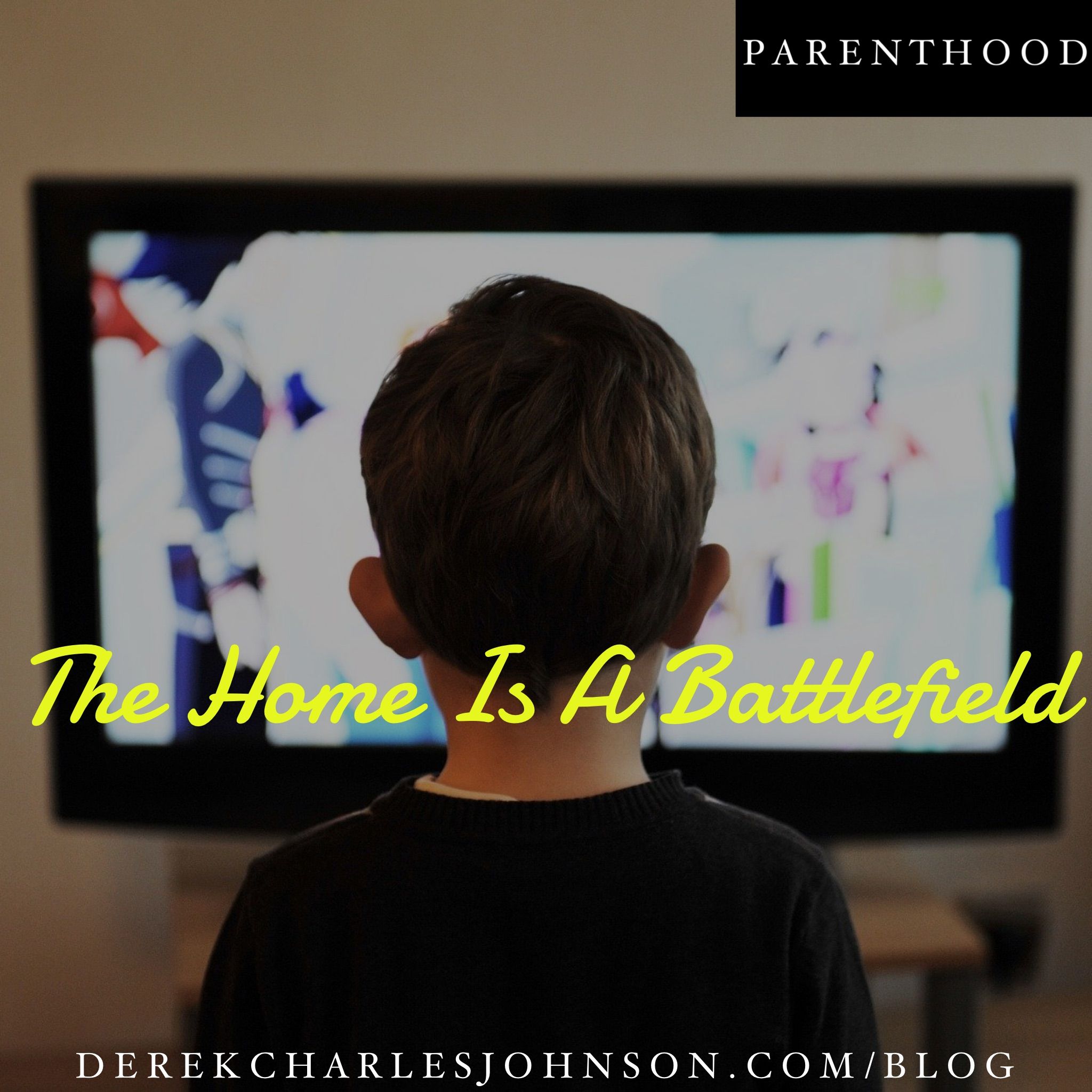 Parenting The Prodigal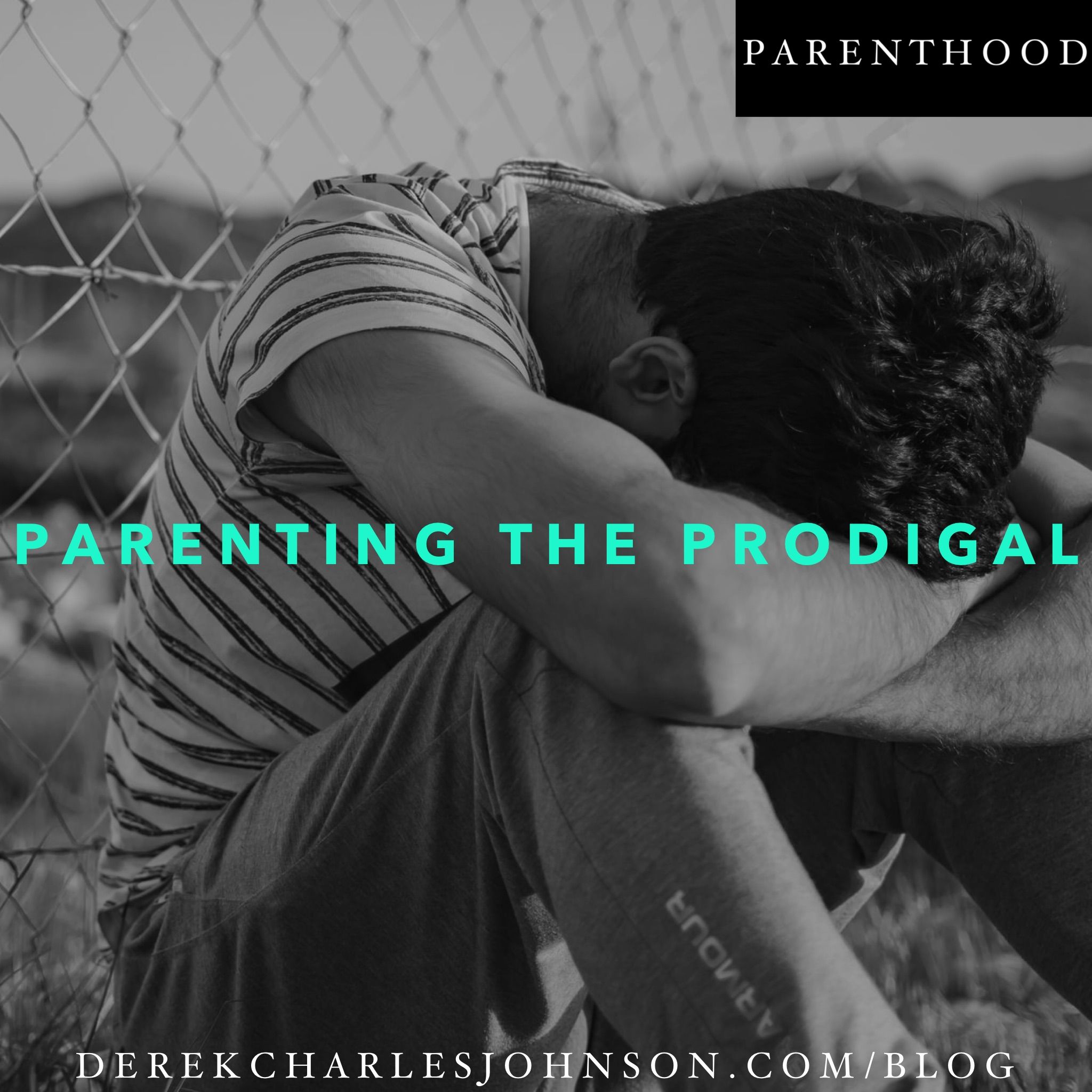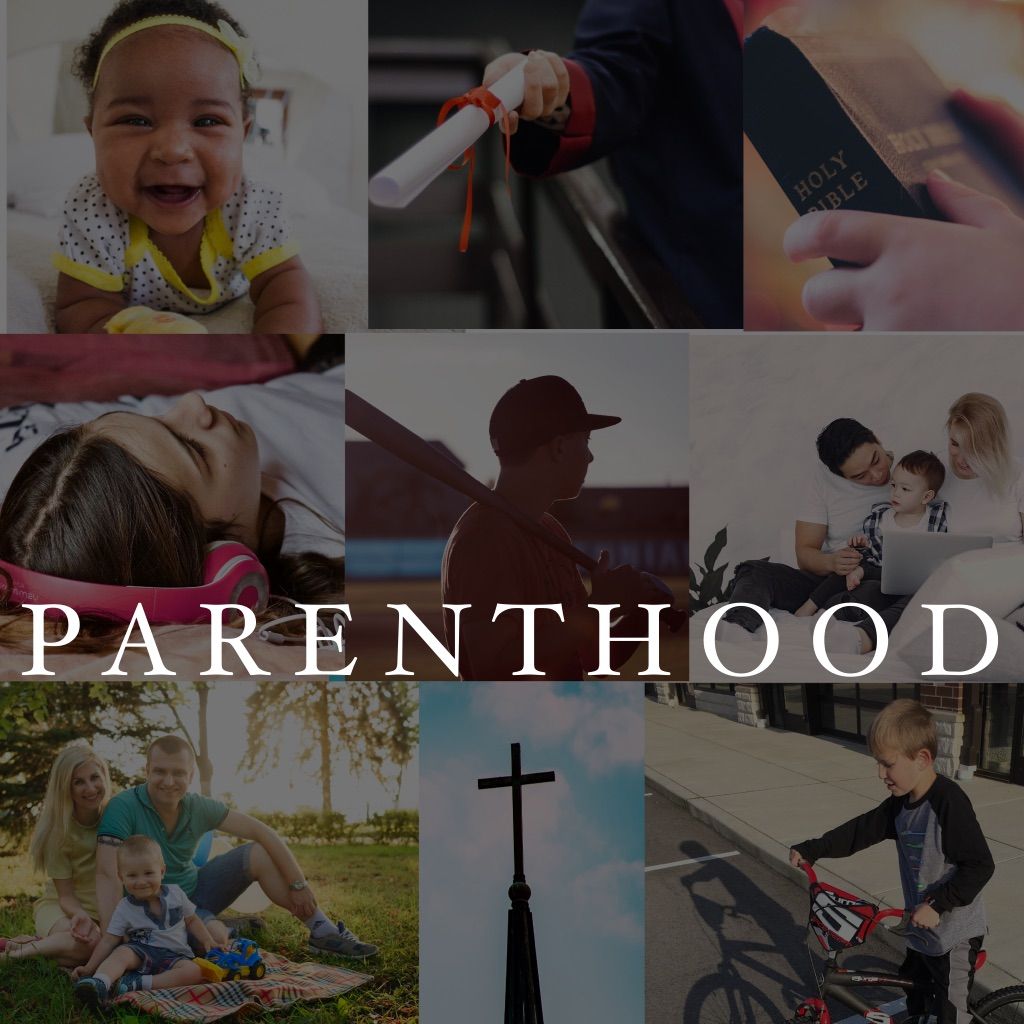 Other blogs for further reading:

Politics, Science, And God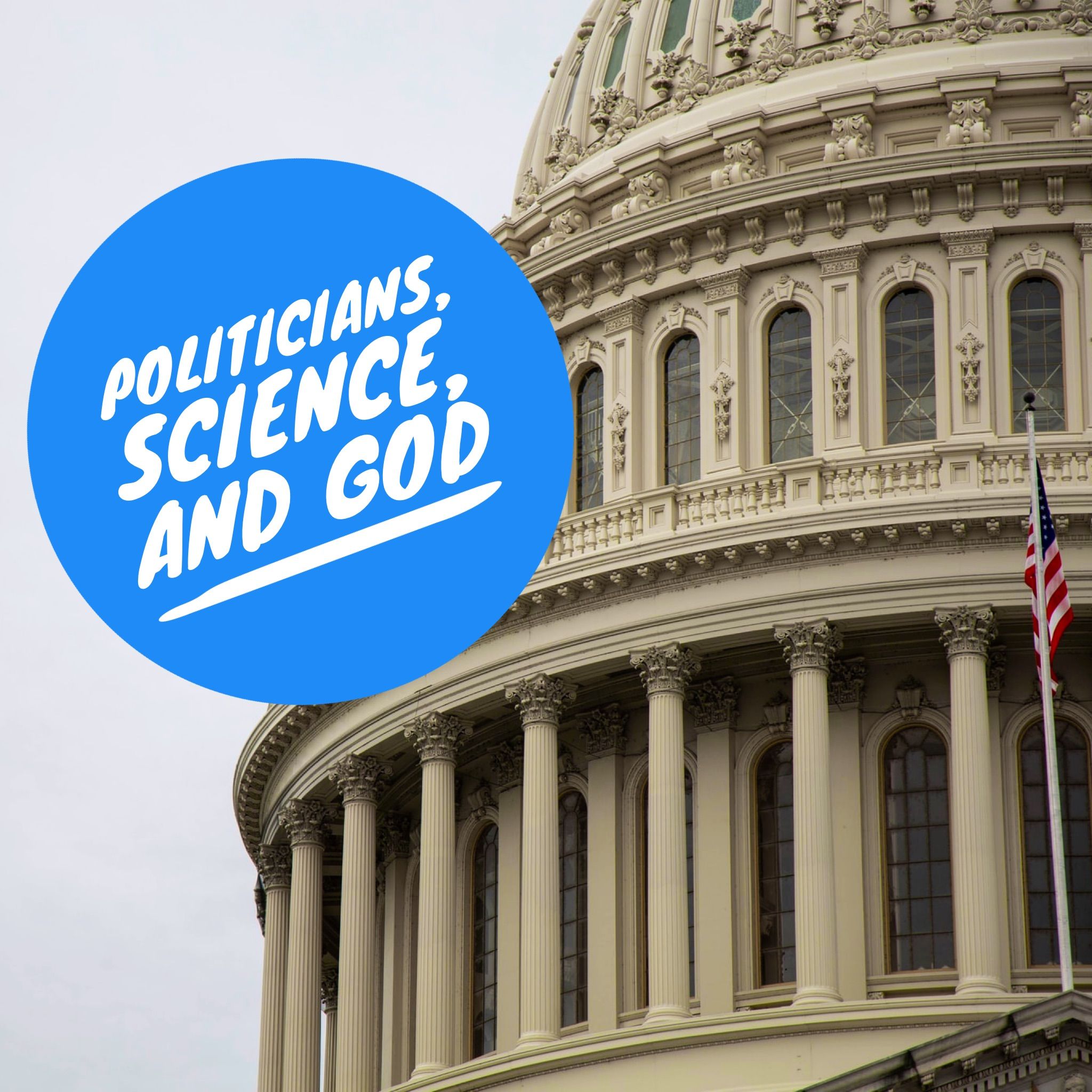 Water From The Rock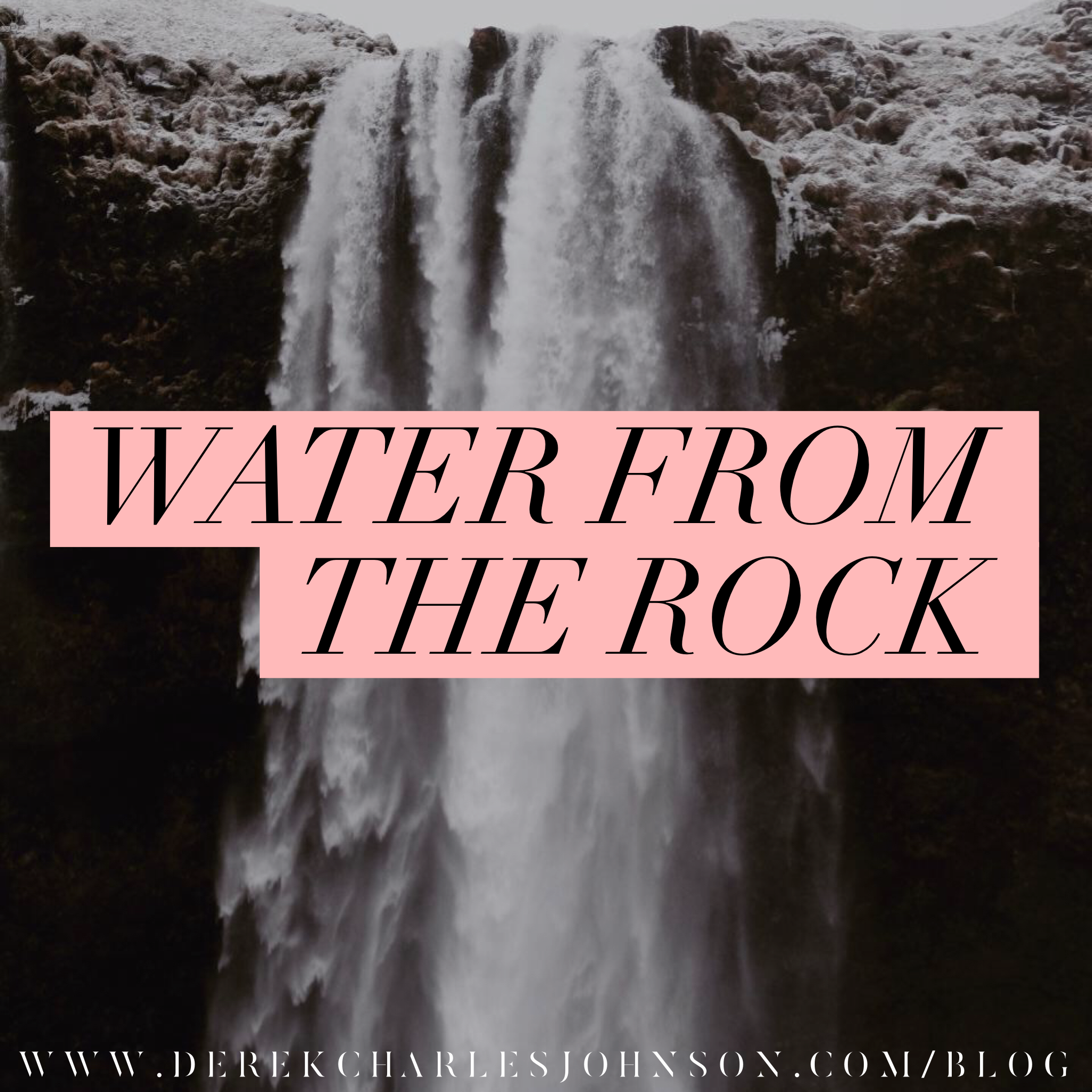 Profiles In Courage - JOSEPH