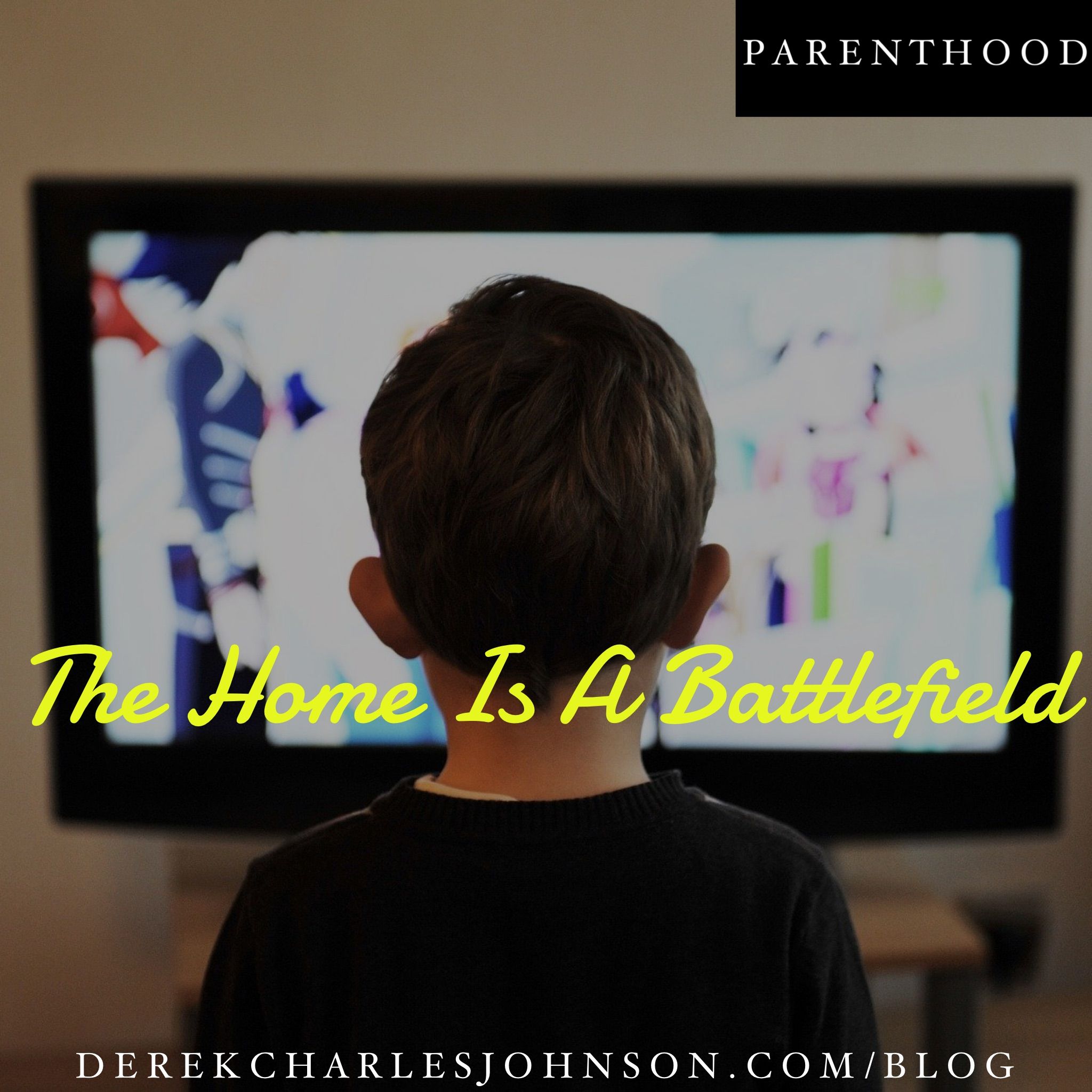 Going further into our Parenthood series, I believe we need to pivot and look at the home with another perspective.  Last week was mission-focused.  We live our lives on purpose for Christ, always pointing little eyes and ears up to the Lord.  This week, believing that process is ongoing, we also know another element is always at work.  It is the forces of evil and darkness that hate everything about the Christian home and seek to destroy it above everything else. 
In introducing the topic today, I want to begin with a verse:  Shepherd the flock of God that is among you.  (1 Peter 5:2)  In this passage, Peter is calling elders and pastors to shepherd their churches and congregations (flocks) well.  In the home, I believe dad and mom are both shepherds over the flock they have been given.  Biblically-speaking, husbands and fathers are held as the spiritual leaders and along with that, have the ultimate responsibility to raise their children in the Lord.  Wives and mothers are just as important as spiritual leaders, both supporting their husbands and encouraging their children to follow after Christ.  No job is more or less important.  Both are equally needed and necessary in the home.  I realize some homes do not have the traditional look of both a mom and dad and kids.  But whether it is single-parenting, grandparents raising the kids, or otherwise, those in the parenting role are assuming the role of a shepherd. 
What do shepherds do?  They care for the flock.  They tend the sheep.  They make sure the sheep are well; nurturing them and giving them food and providing for their needs.  But they are also keeping watch over the sheep.  Keeping the wolves out.  Keeping them safe.  This is why the home is a battlefield because there is potential for attack all the time.  Today's blog is just as important as last week's because without the shepherd safeguarding the sheep, the home is subject to attack and the Enemy will destroy whatever he can get his hands on.  Let's begin. 
1. Mom and Dad must practice discernment 
Beloved, do not believe every spirit, but test spirits to see whether they are from God, for many false prophets have gone out into the world.  1 John 4:1 
Discernment:  the ability to judge well.  (in Christian contexts) perception in the absence of judgment with a view to obtaining spiritual guidance and understanding. (Taken from a Google word search) 
I hope it is helpful to define discernment as it is not a word we often hear outside of Christian circles.  It is a gift that many Christians have specifically but even outside of the "gift of discernment," we can ask God for the ability to understand and have wisdom from a spiritual level.  A parent needs to operate in this mode because by and large, they will be able to discern much faster than their children ever will.  Kids are in many ways born innocent with a lack of judgment and on the whole, very accepting of things.  This doesn't nullify the fact that they are sinful creatures and affected by the Fall.  They are, however, very much innocent as their lens (i.e. outlook) on life has not been exposed to many things.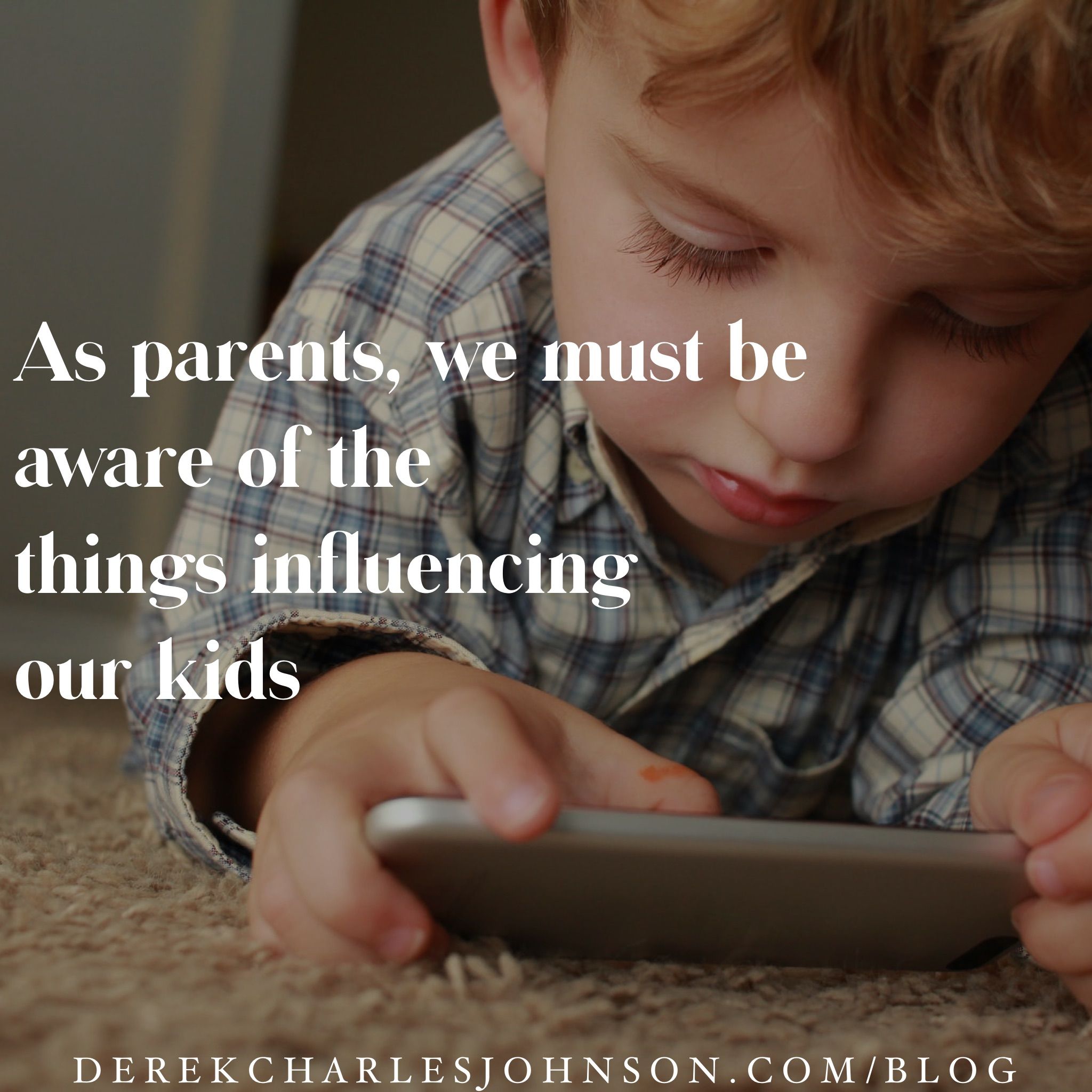 So how does this play out practically?  Very simply, we must be aware of what is influencing our kids.  Whether it's school, other kids, TV, video games, social media, etc; we need to be involved in their lives.  We need enough interaction to know what all of these influences are potentially saying.  We must be willing to protect our kids from negative things; even downright evil things.  What you allow into the home is something your kids will see as "mom and dad approved."  Even if they see you watching something, they will often assume it is ok for them as well.  What language are they being exposed to?  What sexual imagery?  What violence?  All of these things must be checked at the gate and you are the gatekeeper. 
2. Be ok with tough decisions 
Whoever is wise, let him understand these things; whoever is discerning, let him know them; for the ways of the LORD are right, and the upright walk in them, but transgressors stumble in them.  Hosea 14:9 
I like to call this point "discernment in action."  Once we realize where a potential landmine is on the battlefield, we take steps to avoid it.  This often makes you and I the "bad guy" with our kids.  But if you are going to truly protect them and their spiritual growth in Christ, being the bad guy is ok.  Perhaps it is a video game that gives you a check in your spirit.  Perhaps a show they are watching which has a character living a life that is outright sinful.  Side note:  Hollywood is throwing these characters in more and more in kid's movies and shows…it's not even subtle any longer.  Perhaps it is a kid at school who is pushing your son or daughter to do things that they know are not right.  You as a parent are still someone who your kids will listen to and, no matter what they say outwardly, they still respect and want your opinion.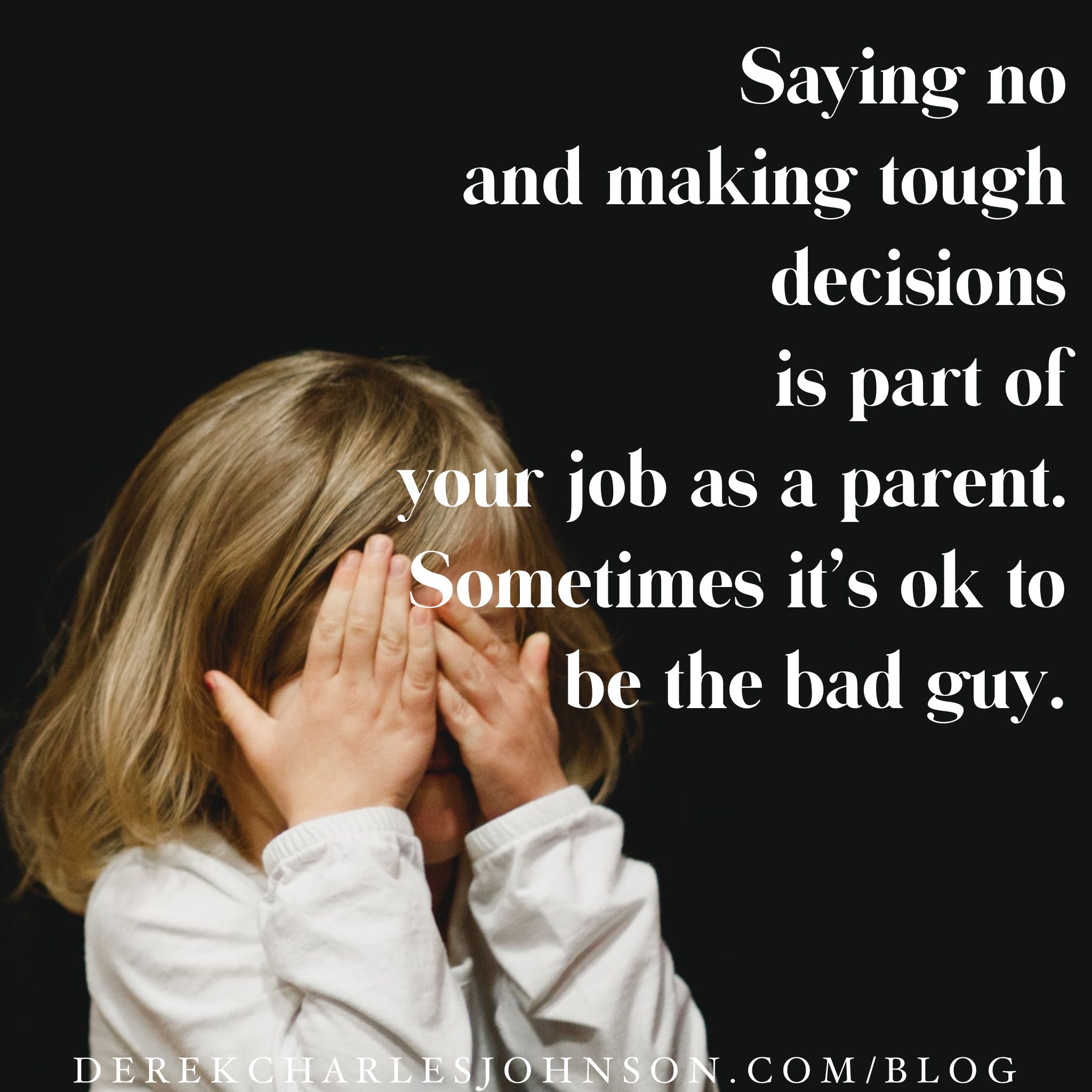 In all of this, we must realize little compromises over time are deadly.  Just as an example, a school shooter doesn't wake up one day and randomly pick up a gun and kill other kids.  No, that behavior has developed over time based upon the relationships he's had (or lack thereof), games/TV/movies he's been exposed to, and an otherwise daily exposure to bad influences.  It is a progression of their mindset to be more and more open to acting out upon the things they are seeing.  A school shooter is an extreme example, but hopefully it makes the point.  The tough decisions we make over time allow our kids to begin developing their own convictions—based on a Biblical worldview.  This is healthy and this is right in the Lord. 
3. Model a Godly prayer life 
For the weapons of our warfare are not of the flesh but have divine power to destroy strongholds.  We destroy arguments and every lofty opinion raised against the knowledge of God, and take every thought captive to obey Christ.  2 Corinthians 10:4,5 
In all of this, the place where the battle is primarily fought is on our knees in prayer.  Hopefully, we pray over our kids on a regular basis.  This includes not only what they are exposed to now but also what the future will bring.  Pray for their future spouse.  Pray for their future job and career.  Pray for them ultimately to be used mightily in the Kingdom.  Satan wants your kids to never find Christ but if they do, he will do everything in his power to nullify their witness.  He wants to make them ineffective and busy them with the cares of this world.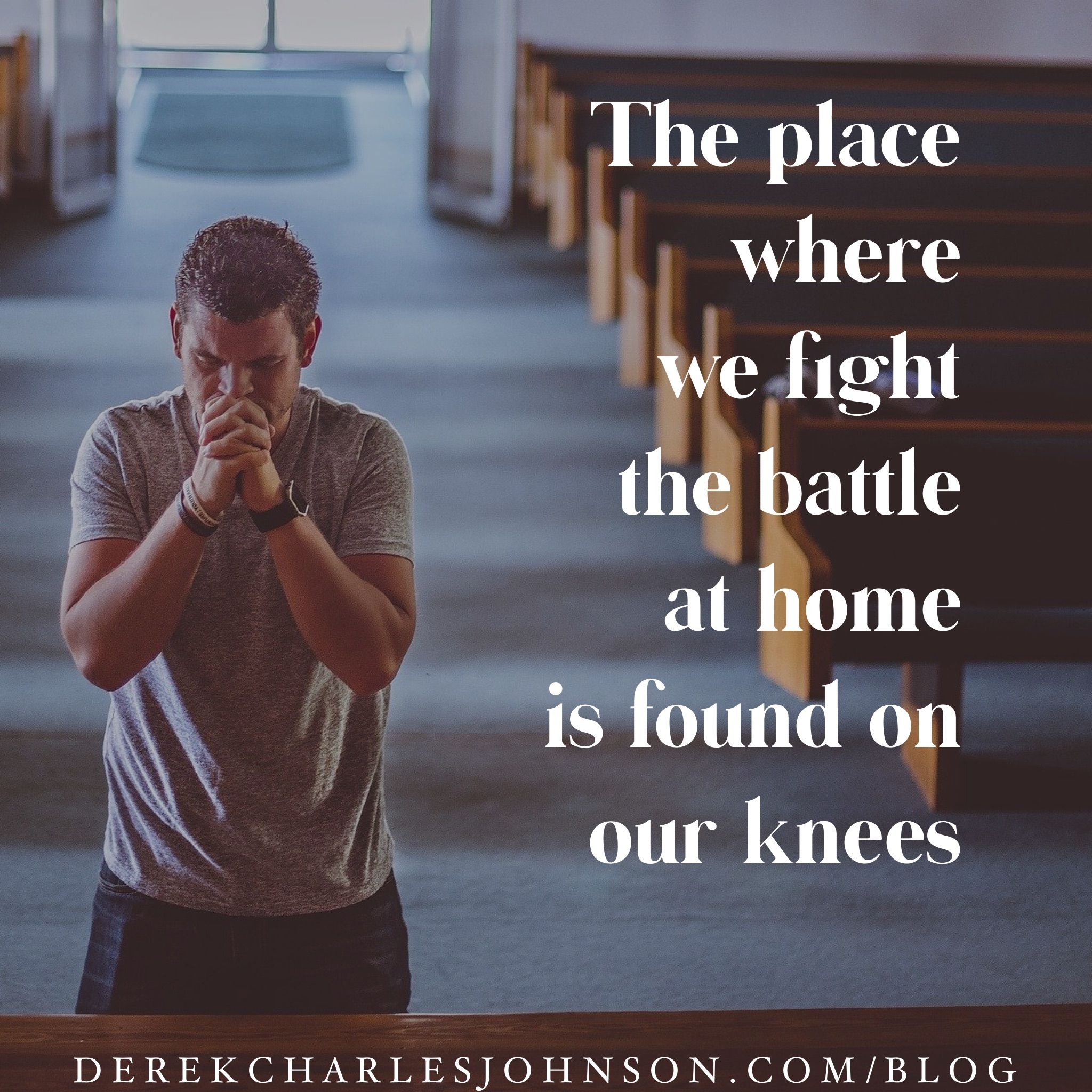 Modeling a prayer life means doing some practical things.  Do you pray with your kids?  Do they see you praying?  You should model the behavior that you want your kids to one day practice themselves.  I've said it before, children do not follow the Lord by accident.  The battlefield is fierce and there will be plenty of things to draw their attention; things that look flashy and appealing but are empty.  Life with Jesus is a 24/7, 365 day-a-year journey.  Your kids should see your commitment to Jesus and see something more appealing than what looks flashy.  Your prayer life is one of the means God gives you to honestly guard and protect them.  It's the weapon we often neglect in the full armor (Ephesians 6), but the one we need to use the most. 
---
Let's be honest:  we cannot protect our kids forever.  They won't stay innocent forever.  And as much as we do to prepare them, there's still so much they have to learn by trial and error, success and failure.  That's hard as a parent because of course we want the best for our kids.  In our selfishness, we want the easiest and most fulfilling path for their lives.  But we have to be willing to do all we can to prepare them and then let them fly from the nest.  We trust that if they've been trained up well (Proverbs 22:6), they will keep coming back again and again to an unshakable faith.  My wife and I know our kids cannot make our faith their own.  They must discover and fall in love with Jesus themselves and they must trust in Him for themselves.  We do all we can to prepare and shepherd the home well while they are under our watch. 
Guys I hope this has been challenging and has given you some meat to chew on this week.  Parenting is hard stuff, but thank the Lord for His grace and the fact that we are not alone on the battlefield.  In fact, we don't even have to fight because we know God fights on our behalf.  We only need to stand firm and stand strong in the confidence that He is able!  I look forward to next week as we pivot once again and look at parenting the prodigal.  Love you guys! 
Sign up to get these blogs delivered to your email inbox!  Visit http://derekcharlesjohnson.com/as-bold-as-lions 
Let's connect: 
Email:  info@derekcharlesjohnson.com 
Facebook:  https://www.facebook.com/derekcharlesjohnson1/ 
Instagram:  http://instagram.com/derekcharlesjohnson 
Be very careful, then, how you live—not as unwise but as wise, making the most of every opportunity, because the days are evil.  Therefore do not be foolish, but understand what the Lord's will is.  Ephesians 5:15-17

Other blogs in this series: