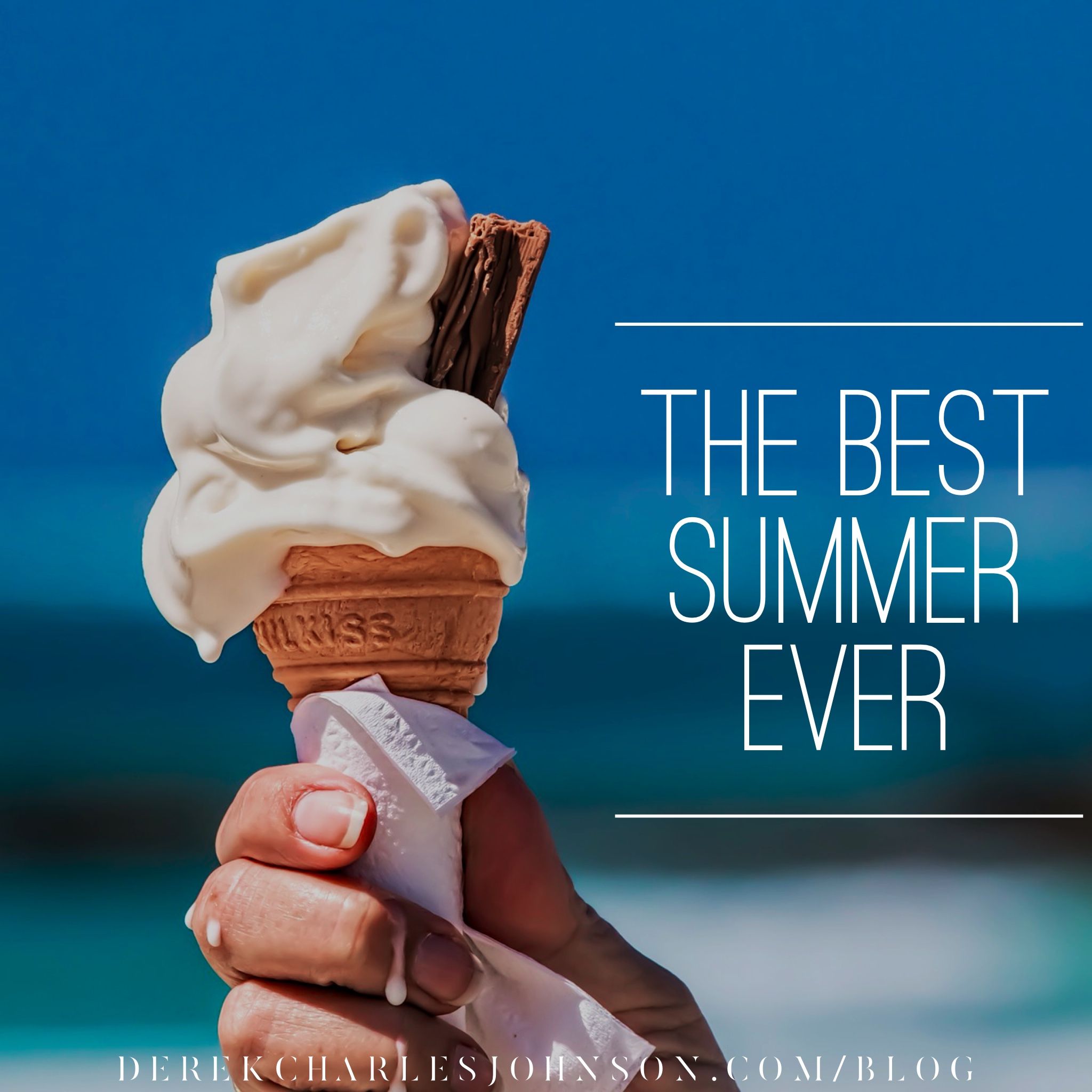 There's pressure to enjoy summer.  Right?  I'm from the Midwest.  It's almost a panic.  "Go out there. Have fun. Winter's coming to kill us.  Go!  Get skin cancer now!"  Cause there's an expectation of fun during summer.  Jim Gaffigan (comedian) 
With the summer months looming, I wanted to do something here that I've never fully done with a blog.  We've had some heavier topics this year.  We've dug in pretty deep.  But sometimes it's ok to just let "our hair down" (for those of us who have hair).  Sometimes it's ok to have a little fun.  And if you've followed this blog or if we've connected at all online through social media (Instagram, Facebook, etc), I hope you've seen a side of me that doesn't take life so seriously.  After all, life is short and we need moments to recharge and refuel once in awhile. 
Let's allow this to be one of those moments. 
Remember looking forward to summer as kids?  Those 3 glorious months of no school, no homework, and no real responsibilities!  As adults, summer is a whole season in which we anticipate big trips, days off from work, and just being "off the grid."  Problem is, in all of our planning and getting ready for these short months, we often come away more tired and worn out.  We need a vacation from our vacation.  We go into summer thinking it will be great and we'll enjoy every moment to its full.  But life has a way of not always working out how we planned. 
This week is a list of things I've come up with to incorporate into my summer.  This is in no way a theological discussion.  Honestly, I just wanted to think of fun things I could do this summer and some are things we can do as a family; with my wife and kids.  A few are just for me.  I'd encourage you to take this list and adapt it to what works for your summer.  What things would you add or change?  I'd love to hear your plans and maybe pick up some more ideas as well. 
Without further adieu, here is my list for The Best Summer Ever: 
1.  Take a day trip to somewhere for no apparent reason - Get in the car, grab the family and just go.  See where the road leads you.  It's even better if it's somewhere you've never been before.  Where I live in Tennessee, there are tons of sleepy little towns in the countryside.  Places where the people are authentic and the food is fried and probably totally bad for you.  I'm itching to find some local hotspots this summer.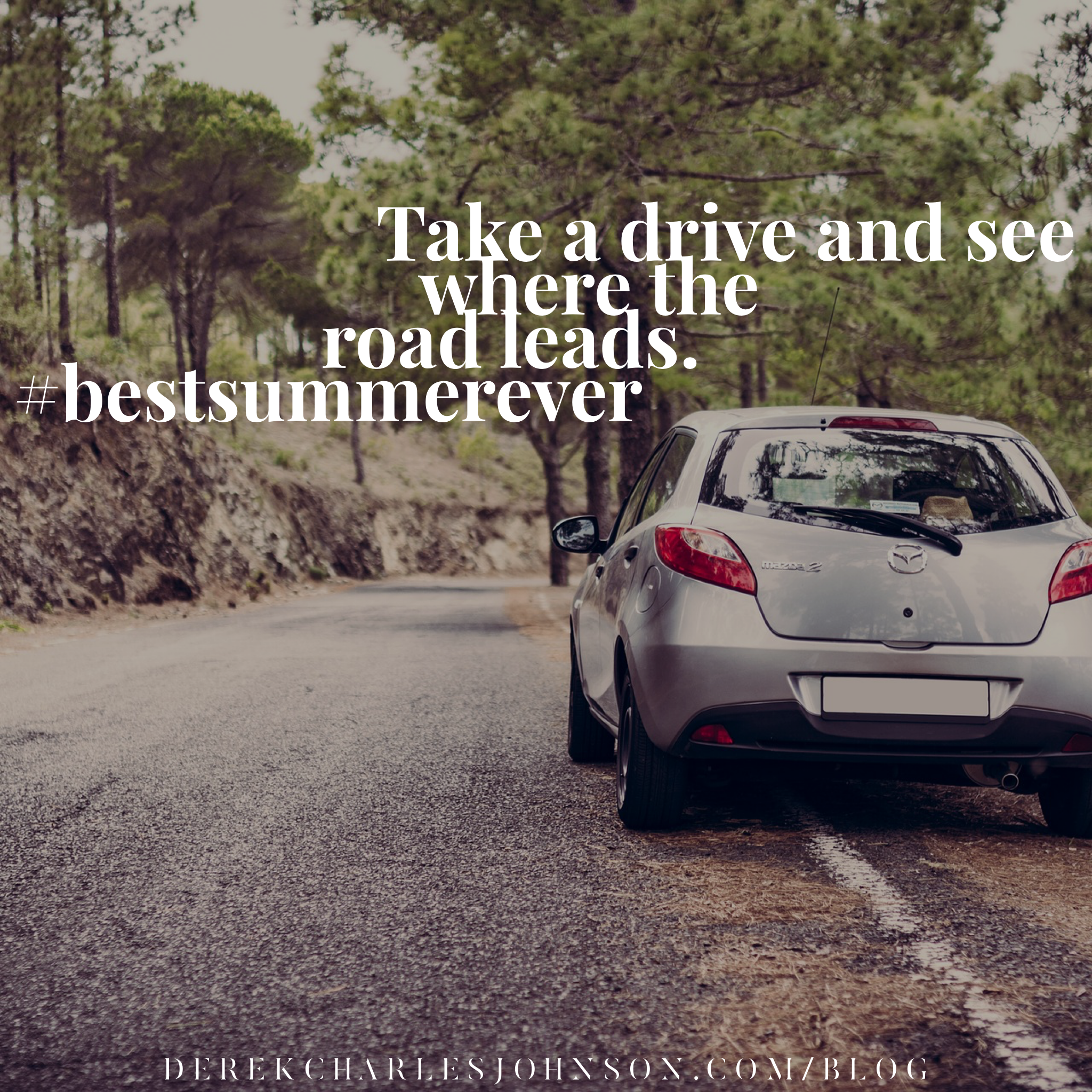 2.  Camp out in the backyard - Get a cheap tent and pick a night to get the kids outside with nature for awhile.  Away from phones.  Away from TV.  Away from anything electronic, at least for one night.  Tell fun stories.  Buy some snacks.  Play games.  Making memories with your kids doesn't always have to mean Disney World or some huge trip.  It can be simple. 
3.  Try a new food - Again, this one is easy for me now living in the south.  Everything is new.  Trying a new food, new restaurant, new recipe, etc doesn't always mean you'll like it.  But if you don't, you never have to eat it again!  Accept this as a dare:  try something new, expand your horizons.  Maybe your palette will be affected in such a way that you discover a whole world of cuisine you never knew of before! 
4. Read a book - Remember summer reading lists?  Well, if you could pick what you wanted to read what would it be?  And if you're not a huge reader like me, just pick a handful of titles and see how far you get.  I've added a few here that I've been wanting to read.  Some are just for entertainment, others more for education.  What's on your list?  Great Lakes: Shipwrecks & Survivals by William Ratigan, The Way of the Warrior: An Ancient Path to Inner Peace by Erwin Raphael McManus, What They'll Never Tell You About The Music Business by Peter M. Thall, Jesus Among Other Gods: The Absolute Claims Of The Christian Message by Ravi Zacharias, The Silmarillion by J.R.R. Tolkien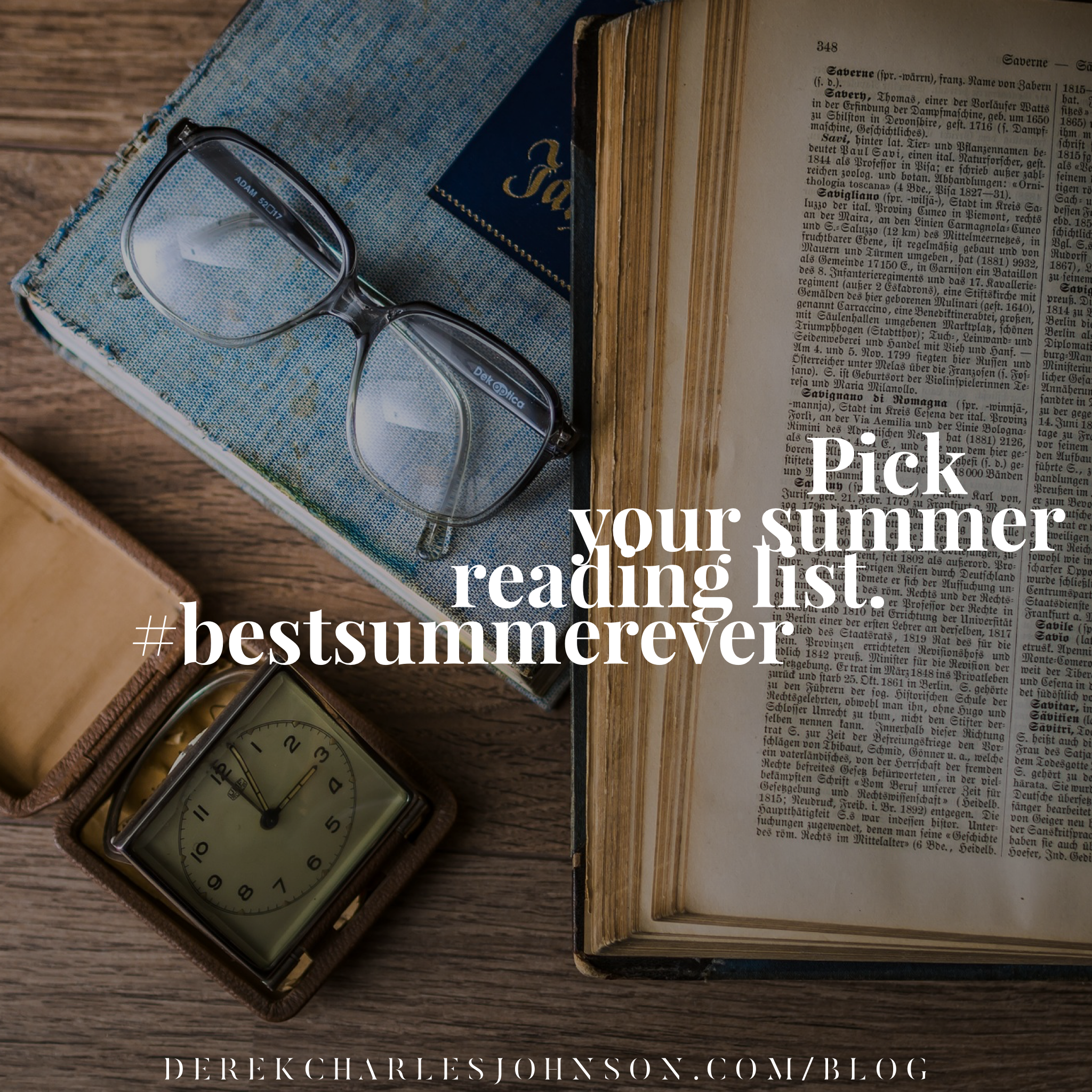 5.  Start a new hobby - This one is hard to suggest because everyone has a different personality and natural abilities.  Are you more of an outdoorsy person?  If so, maybe a hobby involving gardening or flowers.  Do you like woodworking?  Crafts?  Are you artistic…painting, sculpting, writing?  This is me giving you permission to dabble in something and see if you like it.  If you don't, no big deal.  Move on and try something else.  For me, I love music and I'd love to learn a new instrument.  So picking up a ukulele or mandolin or some type of synthesizer/keyboard thing…they all sound tempting and worth at least going to the music store to try one out. 
6.  Spend less time on social media - The irony is, you might be reading this on social media right now.  And this might not seem like a real fun summer to-do item.  But trust me, if you take a break and just hit pause on all this stuff, it will still be there when you come back.  You don't have to make it a grand gesture and tell everyone "Hey I'm going to be off Facebook for awhile, just thought I'd let you know."  Just do it and don't tell us because honestly, no one on social media cares!  But you'll feel better just leaving for awhile.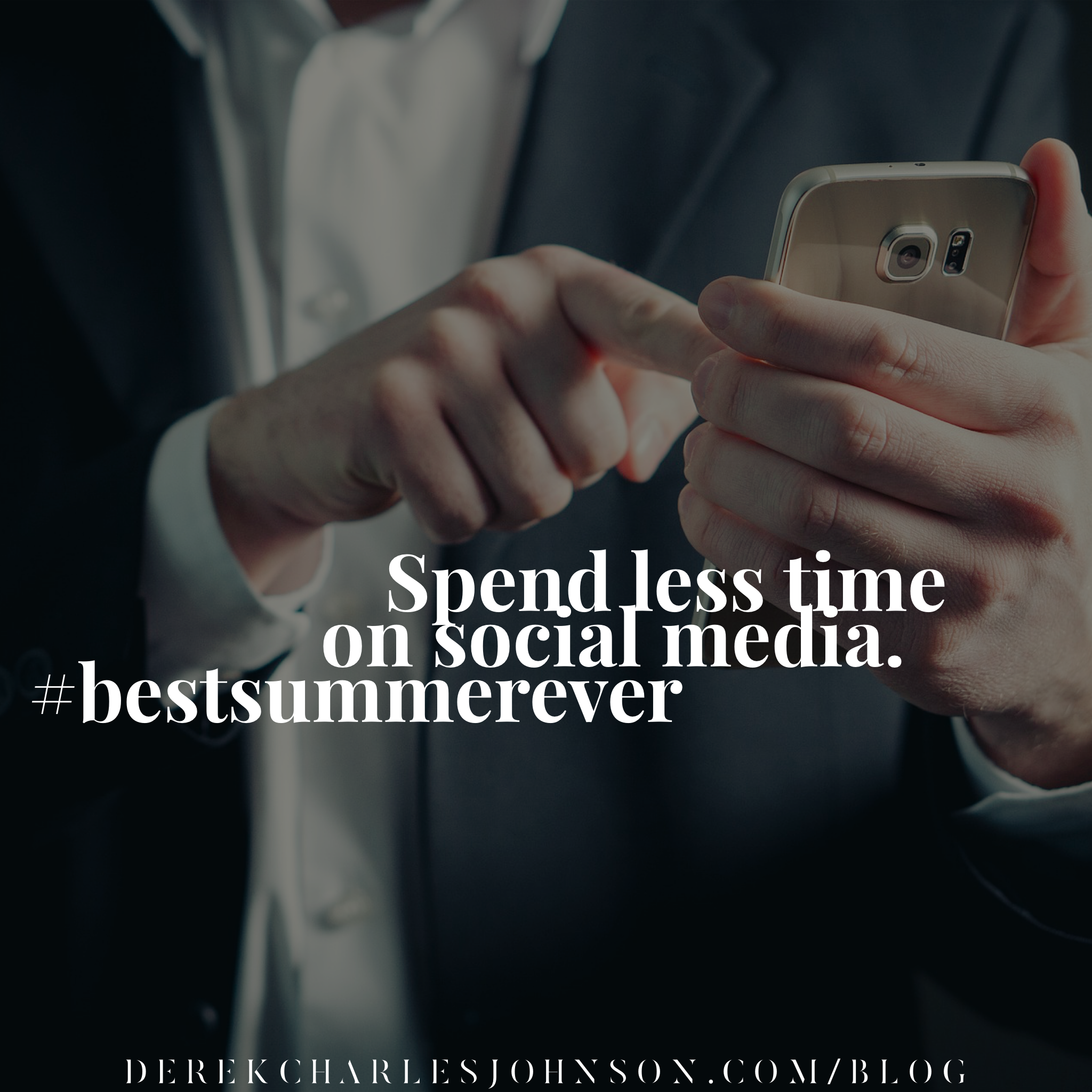 7.  Mow the lawn - Here's another one that doesn't make sense but stay with me.  The idea is really that forced "being outside, being around nature," thing.  And it's good exercise (unless you have a riding mower!).  For me, I'm finding it's not so bad to mow the lawn and just spend an hour or two outside each week.  It gives me pause and a few minutes to do a mindless task.  Or if I choose to I can think, I can pray, and I can plan out my week.  And afterwards I can enjoy a nice glass of sweet tea to reward my hard efforts. 
8.  Take in a baseball game - Maybe you have kids in little league.  If so, you're set.  Buy some popcorn, cheer on your kid, and enjoy the game!  Maybe you have access to a minor league club in your town.  Maybe it's even an MLB pro team (Go Twins!) and you have the opportunity to go.  Whatever it is, baseball is synonymous with summer.  You might not even like the sport.  That's ok.  Consider it an outing and a rite of passage.  I love to go just for the food.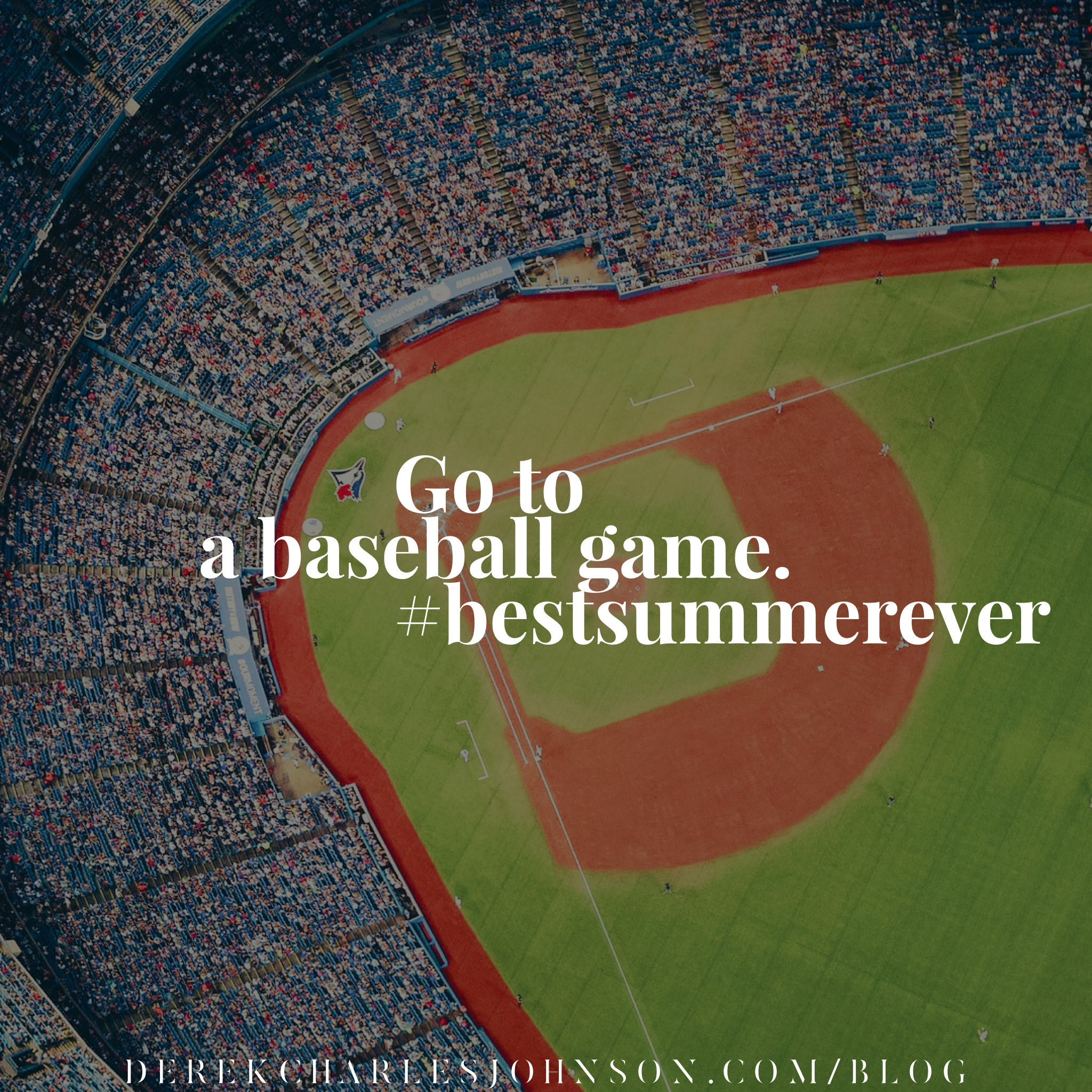 9.  Go for a swim - Some of us stopped getting in the water once we became adults.  Why did that happen?  Who cares about whether or not we have a "beach body" and look good in a bathing suit.  Summer is about getting in the pool.  Being at the beach.  Soaking up the sun.  So let go and just enjoy life a bit.  Most of my summer you'll find me and my family at the neighborhood pool which will be open by the time you read this.  Praise the Lord! 
10.  Be present - I've mentioned it already, but those devices we have our faces in most of the time are really a barrier to having "the best summer ever."  Seriously.  We take ourselves out of a lot of situations by simply not "being in the moment."  All that we do on our phones and electronics often can wait.  Yes they are great tools.  Yes they are powerful instruments of technology.  But how many moments are lost because we miss that opportunity for face-to-face conversations and interactions with people right beside us?  Maybe you go out to eat as a family and you leave the phones, tablets, and gaming devices at home.  Maybe you go to the pool without them.  Maybe (and this is big), you go on that trip to nowhere and only bring a phone for it's GPS but nothing else (cause you don't want to get lost).  Whatever it is, you do it unemcumbered and unhindered by a screen.  See what happens.  You might just enjoy life a little more.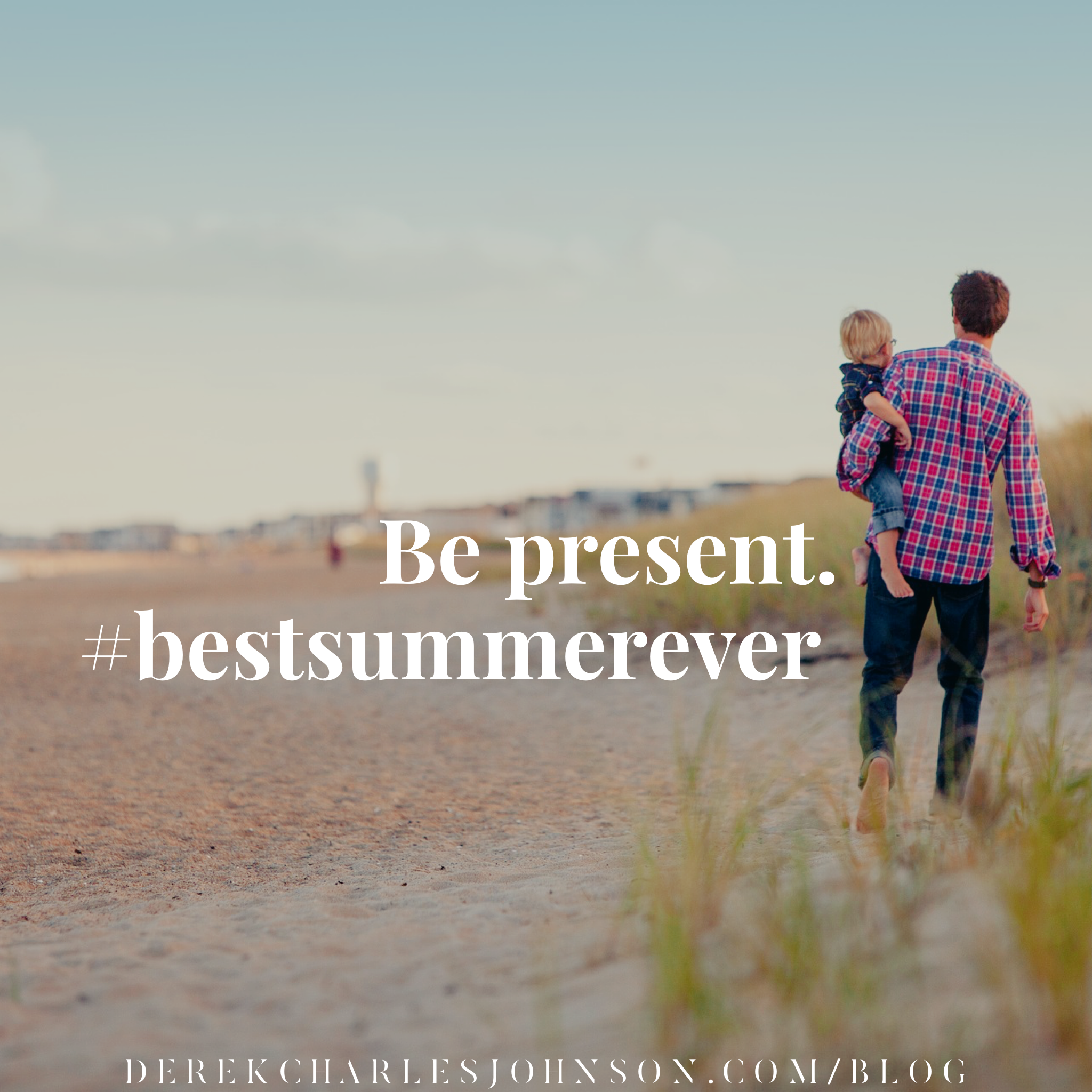 ---
So there you have it.  My list of ways I am going to make this my best summer ever.  I don't know if I'll get to all 10 items but I'm gonna have fun trying.  And I hope you do as well with whatever list you make.  My encouragement to you is to take the pressure of summer to manufacture fun and just make it fun whatever it is you're doing.  Make it about being together with people you love.  Make it about being Christ-like and giving to those people.  And if I haven't mentioned it already, make it fun! 
I love you guys!  Keep me updated…I'd love to hear what you're doing this summer! 
Let's connect: 
Email:  info@derekcharlesjohnson.com 
Facebook:  https://www.facebook.com/derekcharlesjohnson1/ 
Instagram:  http://instagram.com/derekcharlesjohnson

Related blogs for further reading:

A Social Media Warning Label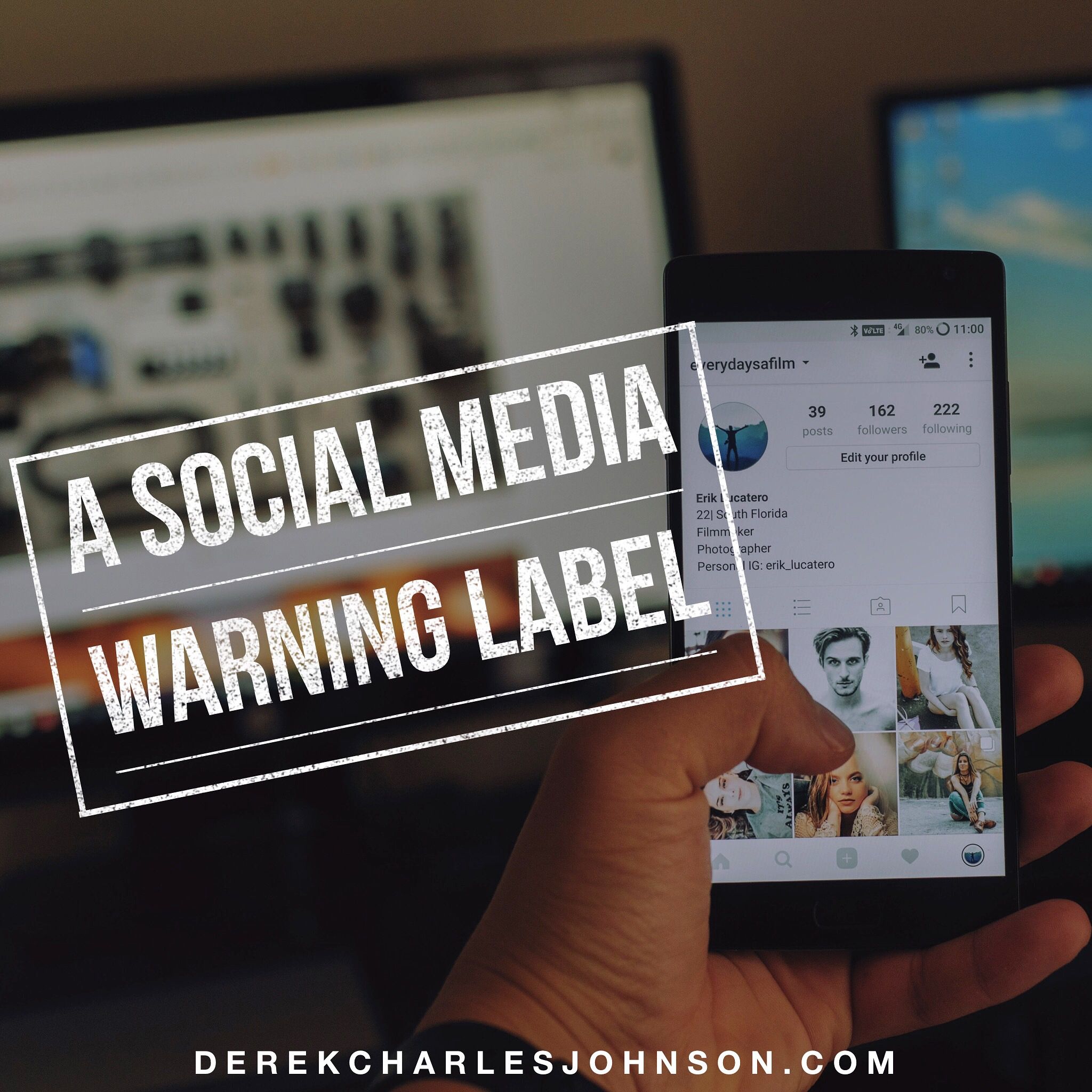 Learning To Rest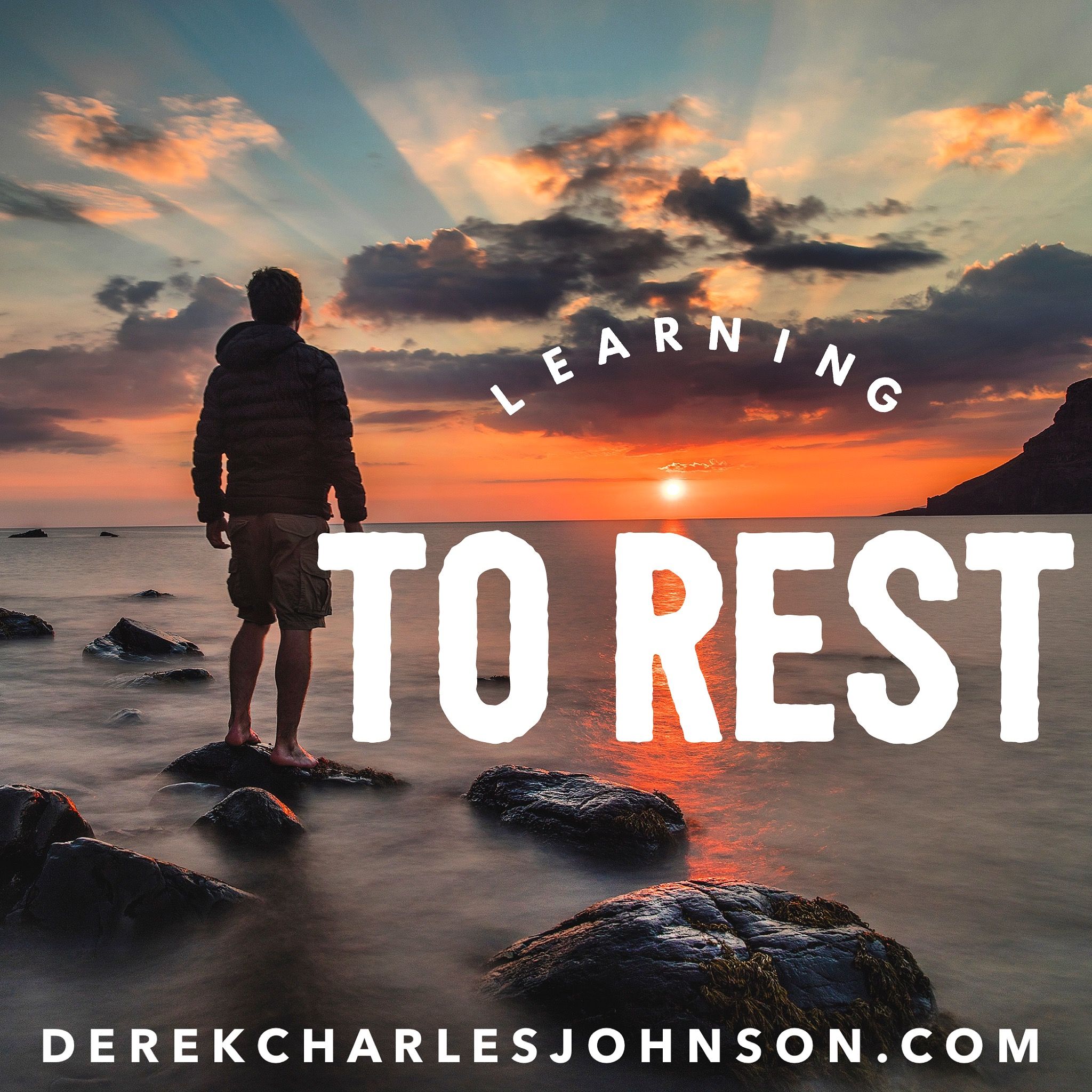 3 Social Media Rules For Christians