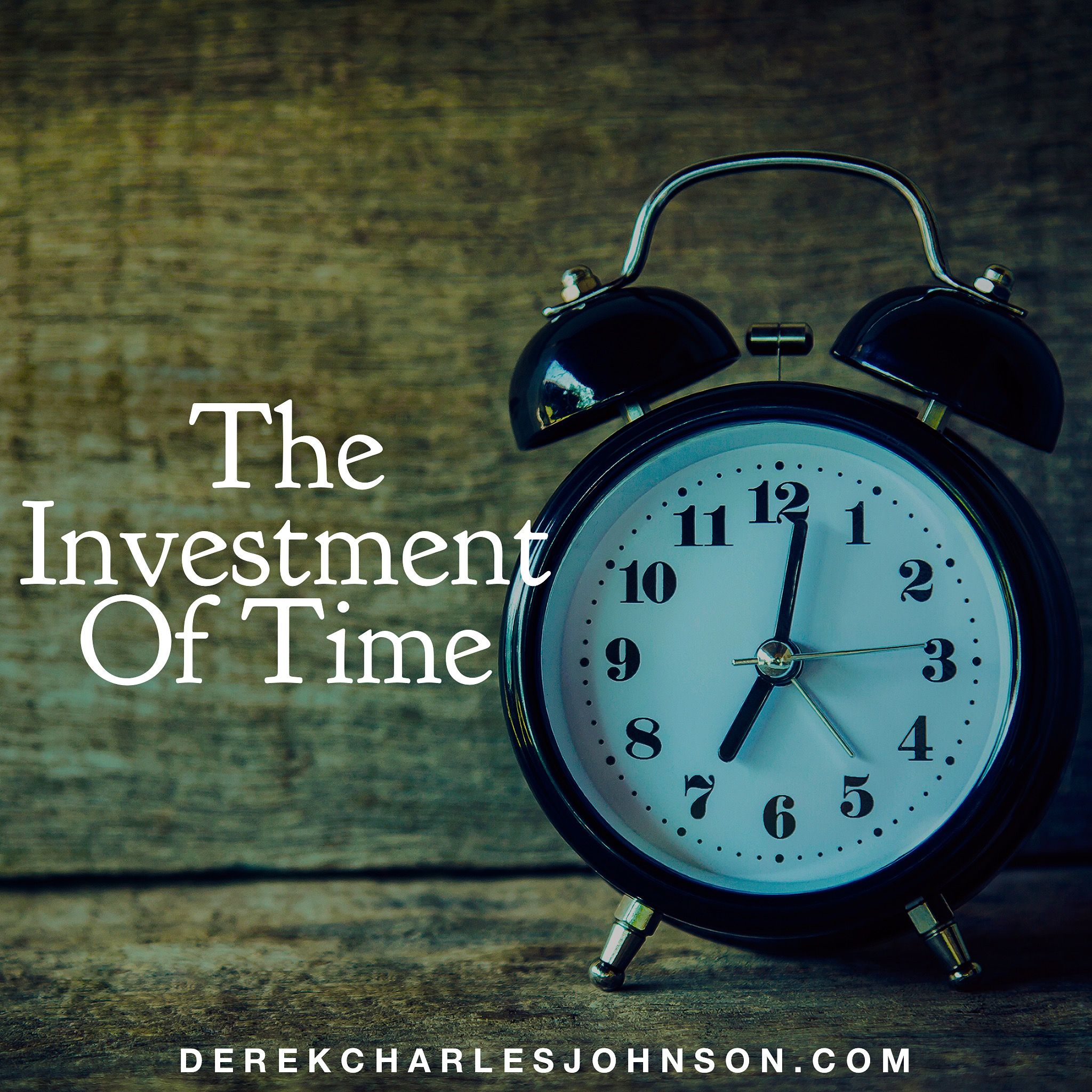 "The best use of life is love. The best expression of love is time. The best time to love is now." Rick Warren
Of all the things we can offer another person in our lives, what is greater than the donation of our time?
We give time to things we value. We invest moments of our day and hours of our lives to the things that are important to us. Families, marriages, friendships; all are relationships we build that only grow and deepen if time is committed to each. It may not always be the easiest hours of our lives but we do it because it's something we don't want to lose. Time is a valuable commodity. I think about my relationship with my wife and especially her love language which is spending quality time together. I quickly realize something is off if I do not prioritize her within my day by giving her time with me.
Husbands and wives, there is a lesson here that translates to our relationship with Christ. In order to know Him we have to spend time with Him. In order to spend time with Him, we have to want to know Him. It is a circular pattern that develops. If I can be honest, the more I desire Jesus the more I desire more of Him. It grows as I feed it…prayer, reading His word, and just being immersed in His presence. To be honest, I think before the Fall this was God's intent for Creation. We marred this relationship through sin but Christ came to restore it.
For if, while we were God's enemies, we were reconciled to him through the death of his Son, how much more, having been reconciled, shall we be saved through his life! Not only is this so, but we also boast in God through our Lord Jesus Christ, through whom we have now received reconciliation. Romans 5:10,11
I want to give you some practical ideas to grab onto this week because in 2018, we have a giant in front of us: the giant of doing religion rather than being in relationship with the Lord. Time spent in His presence reveals His heart and helps us see ourselves in Christ more clearly (shapes our identity). The time we give the Lord should not be out of obligation or a feeling of guilt. Rather it should be a want and desire on our part. In reality God owns all of time and He watches over every second of our lives.
1. Time spent in God's presence is never wasted time
A famous book from Bill Hybels a few years ago had a title that has always stuck with me: "Too Busy Not To Pray." We can always rationalize our lack of spending time in God's presence. "I missed my quiet time today but things just got too busy." How many times have I used that excuse just before my head hit the pillow at night? I realize I under-appreciate the idea of being in God's presence because I don't consider how valuable and empowering it is. Consider if you and I were in the Army…would any of us go into battle without first meeting with our general and learning the battle plan in order to be ready for war? Would we go out without putting on proper armor and protection? Would we neglect getting our weapon ready and knowing how to use it? Yet this is exactly what we do when routinely skip spending time in God's presence. We are not prepared for the battle we face each day and we leave ourselves open to many pitfalls. Time spent with God is never wasted and it's actually full of benefit and value for us.
2. God knows our needs but still wants relationship
It's amazing to think that the God of the universe knows all that there is about us yet still wants to spend time with us. To look at the lengths God went to restore fellowship (as mentioned above…the fall of Adam followed by the redeeming work of Christ, the second Adam), it seems pretty clear that He desires fellowship. He created time, stands outside of time, yet He purposely puts Himself in the middle of our finite lives beckoning us to seek after Him. The pull on my heart to want to spend time and to grow in friendship with my Savior is a desire driven by the Holy Spirit. Feed it and it will only grow.
3. Access to the Lord is always available
My time on Earth is short. I only get so many minutes, hours, days, and years with those I love. Sometimes I look back over the years of marriage or having a family and already have regrets about where I've spent my time. Many wasted hours. Many missed opportunities. But it's impossible to go back and change a single moment from the past. What is possible is to consider how I can more wisely spend my time moving forward. First and foremost, I have to evaluate my time given to the Lord. In accepting that God owns all of time, I take Paul's words to "pray without ceasing" more literally. I can have an ongoing, 24/7-continual prayer time with God. In the margins. In the spaces. In moments at work. As I rise and as I go to bed. In the shower. Praying before sending my kids to school. Going into my quiet time before bed. All of it prayer and daily access to the heart of God moment by moment. It's a state of mind and I think we forget that God is always accessible and even more, we forget our need to be connected to Him.
---
As I leave you with this conversation about time, I urge you to once again to do some self-examination. If you are truly honest, does the love and commitment you profess to have for Jesus flesh out in the time you give to Him? I must be real and admit most days and weeks do not reflect the priority I want Him to have in my life. Most of the time, I am "too busy to pray" and find every excuse not to have fellowship with Him. That needs to change and it needs to be a desire that flows from the Holy Spirit working within me. If giants are going to fall this year, we have to allow the investment of time with the Lord to become a priority.