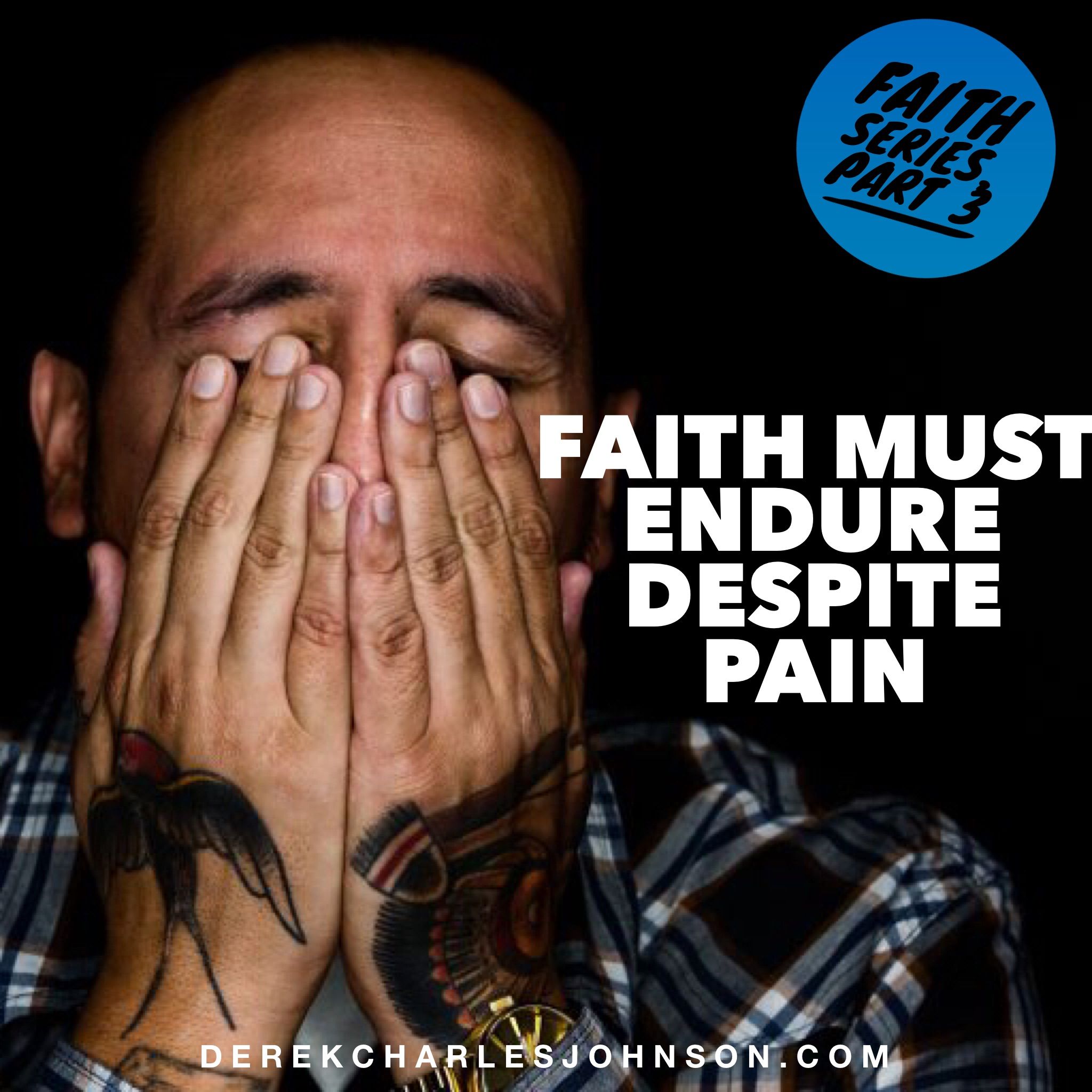 "God whispers to us in our pleasures, speaks in our conscience, but shouts in our pains: it is His megaphone to rouse a deaf world." C.S. Lewis
I mentioned at the onset of this series there would be some uncomfortable places that the discussion would inevitably take us. Often the topic of faith is something we just assume exists if we believe in Christ. We say "just have faith" or "keep the faith" as if it's just something we put on or somehow stumble across in the midst of our journey. But far beyond that, God allows difficulties and pain to enter our lives with a means of bringing us closer to Him. These are not the things we look for or even seek out and much of the time we bristle at the thought of why a loving God can allow us to experience pain.
So often the power of personal testimony and sharing ones own story is encouraging to others. I have wrestled with whether or not I should share a part of my life in covering this topic of pain. But as I've prayed and gone back and forth, I believe God has laid it on my heart to recount a difficult season for my family and I. My hope is that it brings someone else strength in their own walk and the ability to keep pressing on through faith in Jesus.
My life took a turn in 2009 when after several years of being a pharmacist, I decided to follow God's lead and go back to Bible school to pursue a calling in ministry. After checking out many degree programs, my wife and I uprooted our young family from Fargo, North Dakota and moved to the small town of Ellendale, North Dakota to attend Trinity Bible College. My intent was to become a worship pastor and my thought process was fairly linear at the time. I believed I would attend school, get my degree, and then completely step out of being a pharmacist to being on staff full-time at a church. But God definitely had different plans.
As I graduated in 2011, I could already see where things weren't quite headed in the direction I had hoped. Prior to graduating, our winter and spring was very wet and melting conditions produced a high water table which ended up flooding our basement. What I initially thought would be an easy fix ended up being a full tear-out of the basement, leaving half our home gutted and in need of complete renovation. As we began the repair process, I realized I would not be leaving Ellendale anytime soon and would not be getting that "dream job" somewhere at the bustling mega church (remember my thought process was still pretty naive).
All throughout Bible school, my wife supported our family as she went back to being a nurse full-time. Once I graduated, I wanted that situation to change so I could support us once again while she stayed home with the kids. I stayed on as a stipend worship leader at the church I had been interning with while in Bible school. Reluctantly, I also went back into pharmacy full-time. It was a painful time during which I had to relinquish a lot of control. I let God take the wheel not knowing where or how I would get to that ministry position I believed He had for me. I had many questions and many moments in which my faith was honestly broken. Interestingly enough, this also became a season of intense songwriting for me as I began to pour out many thoughts to the Lord. As I commuted back and forth an hour to and from the Walmart pharmacy in Aberdeen, South Dakota, I had a lot of time to think, sing, and pray.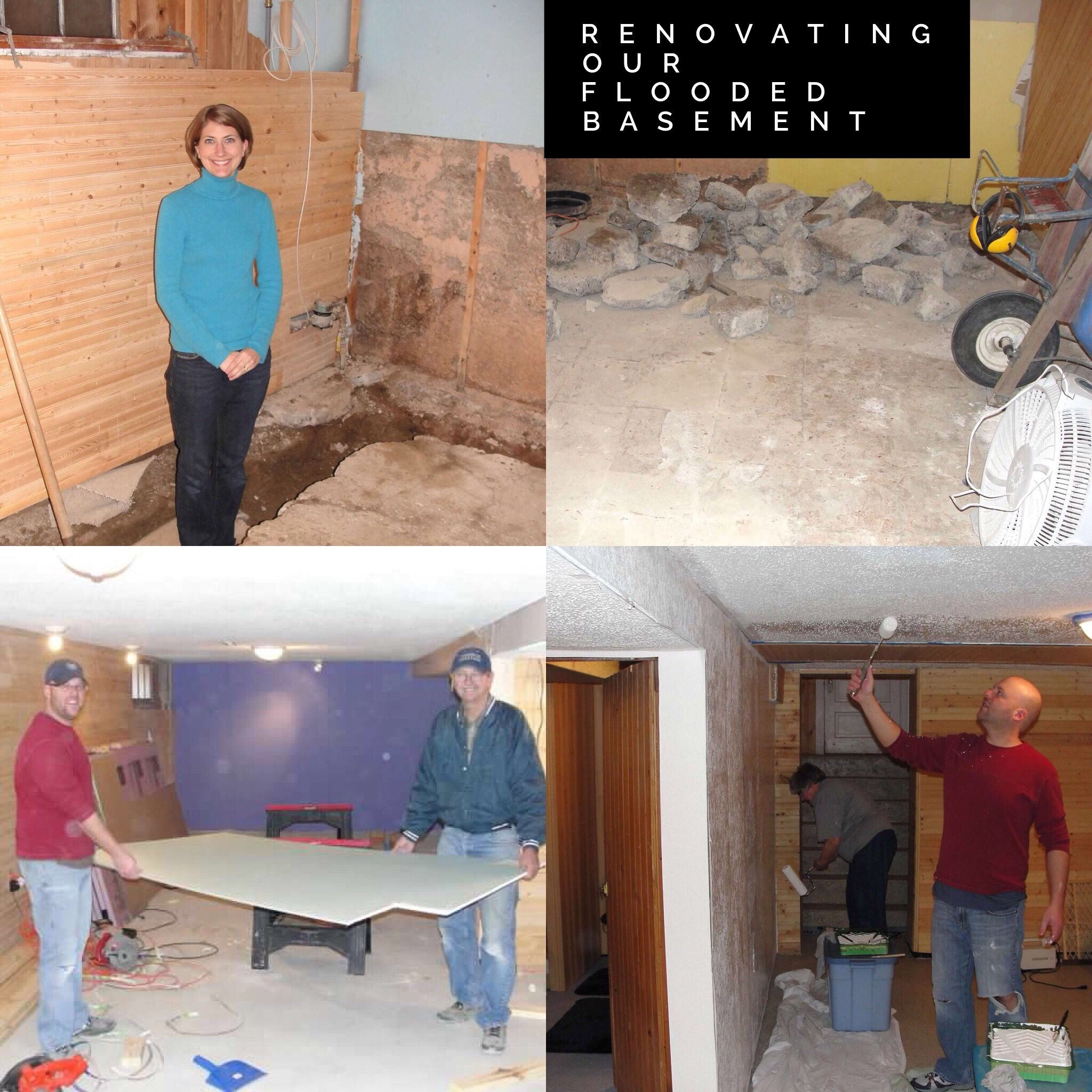 We ended up staying in Ellendale for two more years, getting our basement fixed while balancing work, worship leading, and raising 3 boys. Life wasn't necessarily all making sense but God was showing Himself faithful in the small things. We continued thinking of the future pondering where God might settle us, still desiring a full-time worship pastor role. But in May 2013 our world again was shattered by an unexpected and seemingly random event.
My wife and I will never forget the morning of May 2nd as we woke up to find our 2-year old son Micah unresponsive in his bed and within the throes of a full-body seizure. We promptly called 911 and soon Micah was taken by ambulance to a hospital in Aberdeen. From there, he was care-flighted to a pediatric ICU in Sioux Falls, South Dakota. The event was every parent's worst nightmare and a moment we struggled to accept as reality. I can vividly remember the fear and sorrow my wife and I felt in that hospital ER. We looked at our son not knowing whether or not he would come out of this and if he did, would he ever be the same?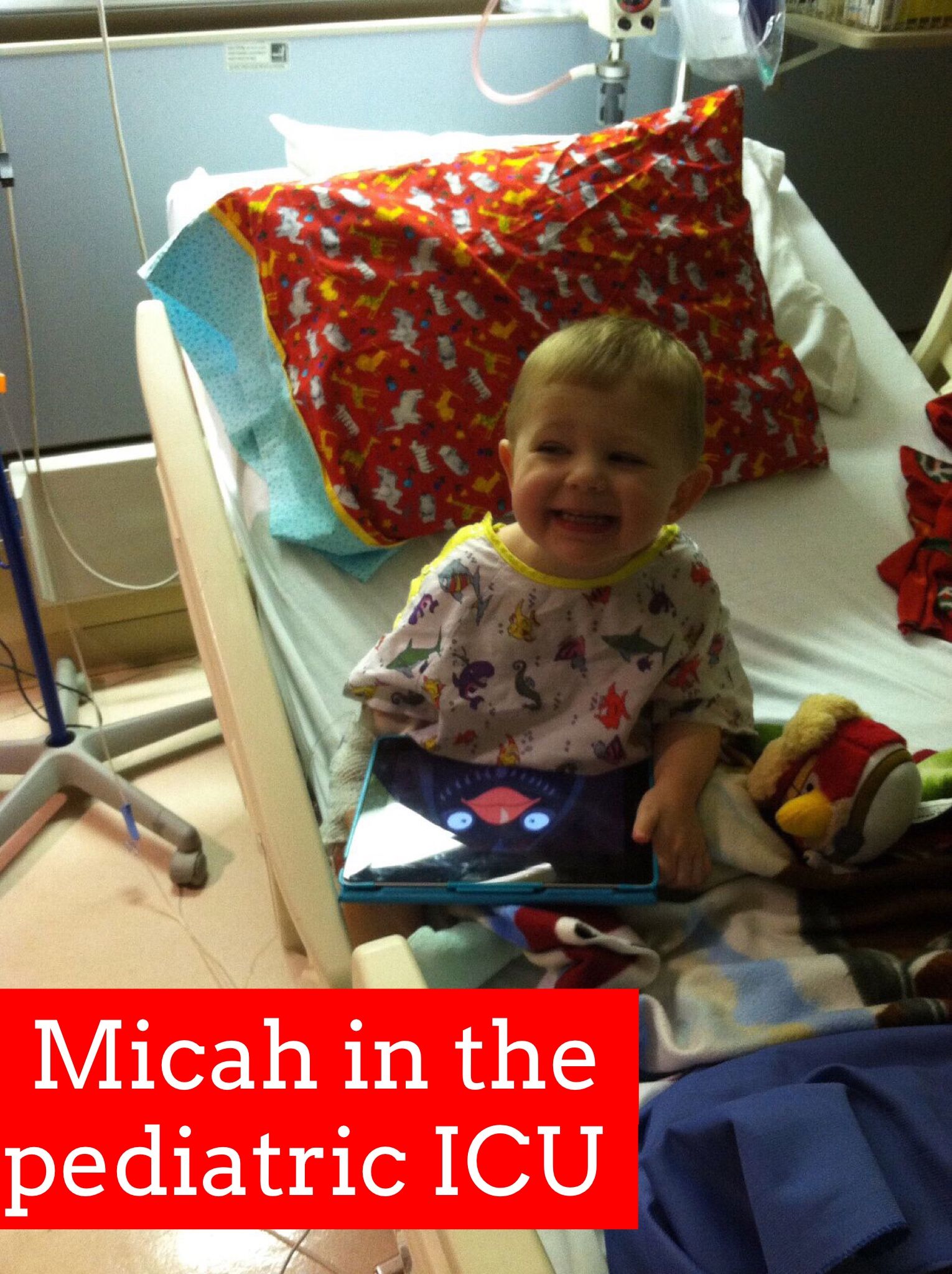 We stayed several days with Micah in the hospital in Sioux Falls. During that time, we felt so many prayers and support from our family, friends, and church family in Aberdeen. It was an amazing time of simply being lifted up to the Father by others when we could not lift ourselves. I am so grateful for those prayers and those moments because it showed me that God was not far-off but right in the midst of our pain and struggle. I am pleased to say Micah made a 100% recovery and today you would never even know that the episode happened. He stayed on an anti-seizure medication for 3 years and never had another seizure. All tests, all brain imaging, and every follow-up visit showed Micah to be completely normal. We will never know exactly why this event occurred but we know the God Who brought us through it. We cannot deny that He was with us the entire time.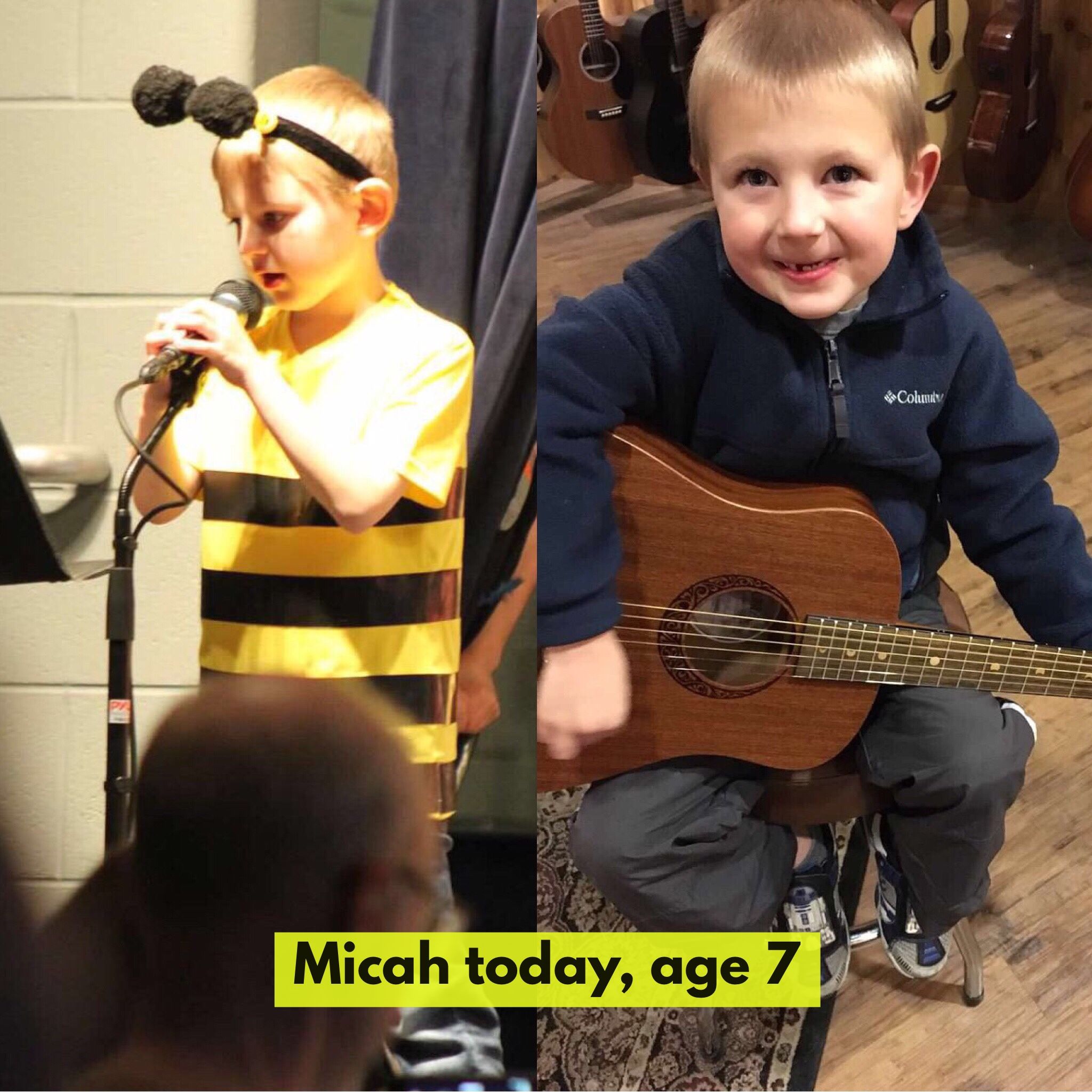 The close of this season of 2 years ended with us moving from Ellendale to Aberdeen as I began to take on more and more responsibility within our church (coincidentally, my wife also came on staff working in children's ministry). The next 4 years were a season of great growth within our congregation and a time in which I felt the Lord allowing me to grow into the minister and pastor I needed to be. It was His timing, His process, and His fulfillment that I had to trust in. And He always stayed true to His word.
If you look at Hebrews 11, you realize the many characters mentioned as "heroes of the faith" are people who dealt with their own season of pain. Abraham and Sarah went through many barren years before Isaac. Joseph went through being sold into slavery and imprisonment before being raised to 2nd in command to Pharaoh. And Moses gave up the easy life as an Egyptian heir to pursue the plans God had for Israel. All of the heroes had to deal with moments of pain and respond either in faith or in disobedience. It was part of God's plan and the path would not allow any short-cuts or quick-fixes. The events are what helped make each hero a hero.
I don't know where you are at as you read this blog today. You might be in an intensely difficult and even confusing season of life. Perhaps an untimely diagnosis has rocked your world. Maybe a job prospect has fallen through which you had counted on. Or perhaps a son or daughter is living a life far from God and you pray for the day they return to Him. Pain. Hardship. Discouragement. We cannot avoid these things in our Christian walk as rain falls on the just and the unjust. To not be shaken and to not abandon our faith during difficult times is a mark of maturity in Christ. When we cling to our faith despite everything else going on around us and when we have nothing left, we prove God to be enough. More than enough.
"Now faith is the reality of what is hoped for, the proof of what is not seen." Hebrews 11:1
I leave you today with a glimpse of what lies ahead as we conclude this series next week: there is an eternal hope that awaits us which faith points us to. I believe pain reminds us that this life and this Earth are not our ultimate reality. Pain is the reality of a broken world but in heaven, no pain exists. In your life and mine, we may not always understand the difficult moments but we cling to faith in a God who knows us and designed us. We have to allow faith to endure despite pain. In so doing, God draws us closer to Himself and causes us to rely on Him.
He is good. Remember that.
I love you and always love hearing from you!
Other blogs in this series: